We're not religious people. And we don't have family close by. So, to us, Easter weekend was just another weekend.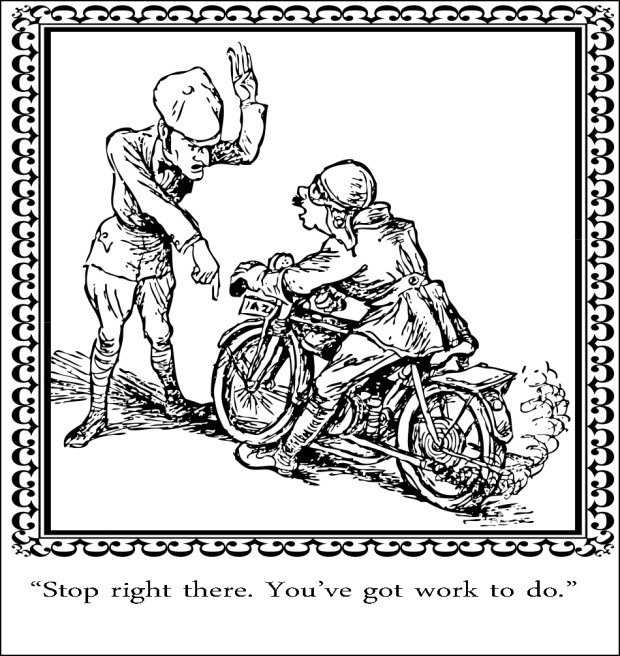 The weather was nice, though. In my mind, it was a perfect Spring weekend. Temps in the mid-60s. Sunny. Relatively cloudless.
It would have been a nice riding weekend. But I had a bunch of yard work to get done. And since the weather was perfect for working in the yard, that's what I did.
I spent Saturday morning procuring plants. Saturday afternoon and Sunday were dedicated to weeding, digging, and planting.
Trust me when I tell you I was dead on my feet by Sunday night. I'm just not as fit as I used to be. All of that bending, stooping, digging, crawling around and such really took its toll. My brain was mush by Sunday evening. I was still quite sore yesterday, too.
The good news is, the flower beds are just about ready for mulching. The even better news is that we hired a nice young man to do the mulching for us.
Last year, Hubby and I spread 65, 2 cubic foot bags of shredded hardwood mulch around. It took a whole weekend to prep the beds (clean-out, weeding, and planting). It wiped us out. Since we both have other stuff going on (personal household projects), we decided to hire someone to help this year. I'll post pics once the mulch has been installed.
Even though I'm whining about the after-effects, I enjoyed being outside. So did the girls.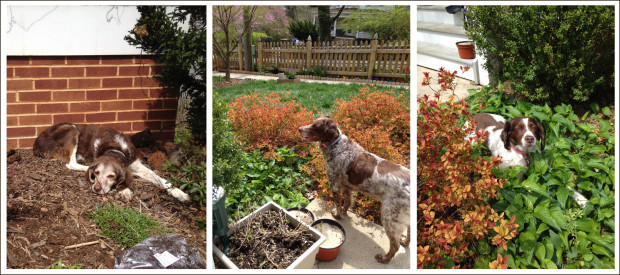 I'm not sure if it's true of all dog breeds, but these Brittanys LOVE to be with their people. They were never far from my side. In the images above, left to right, you can see Meg snoozing in the warm sun, K hunting bees, and Belle watching me work. That was on Saturday.
On Sunday morning, while I was weeding, Belle and K were watching me very closely. I had to back up several steps to capture this next shot.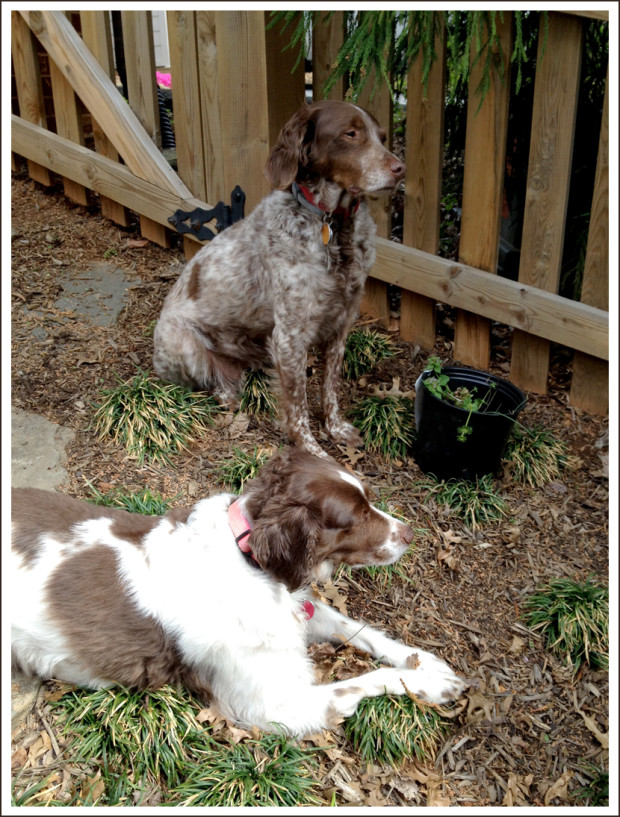 Meg napped off and on most of the day. Sometimes inside, but mostly outdoors with me.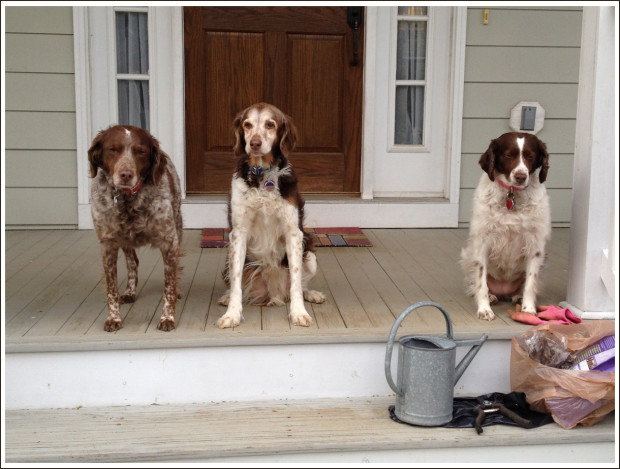 These dogs always make me smile. (If you want to learn more about this breed, here's a short Brittany video you can watch.)
—– —– —– —– —–
I wish I could remember what this shrub/bush is called. It has very dark-red leaves and, in Spring, is covered with the most beautiful little flowers.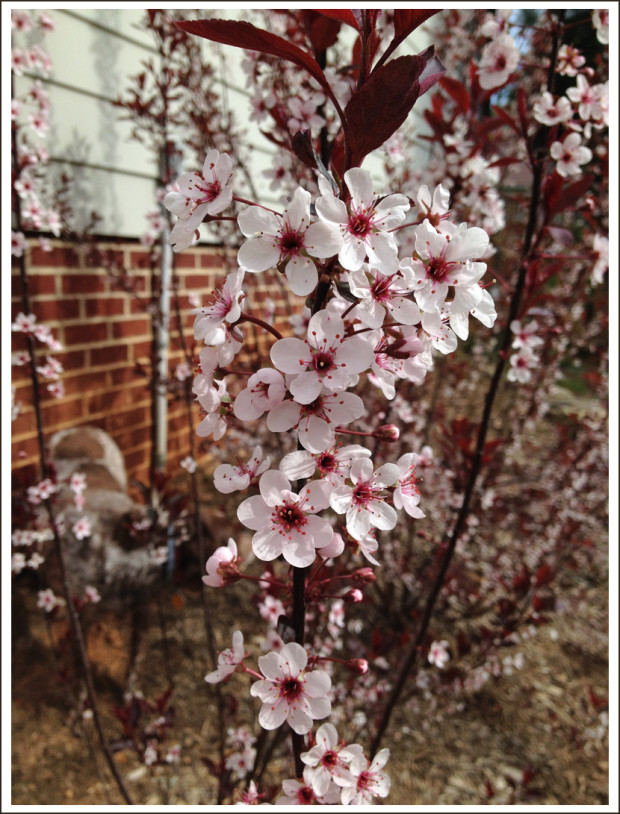 —– —– —– —– —–
That was my "holiday" weekend. I must admit, I did enjoy having the day off on Friday. Relaxation would have been nice, but I figured it would be better to get the bulk of the yard work done so that when riding weather finally settles in, I'll have time to enjoy it.
Oh, the places we will go…