I don't usually talk much about my travels in advance. There's nothing like announcing to the world when your house will be unattended. Unless it's one of those rare occasions, like now, when I'll be traveling alone, leaving Hubby behind with the girls to guard the house.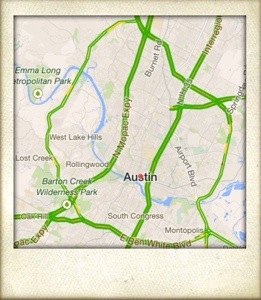 I'm not really abandoning Hubby for that reason. It's a work trip.
Since I'll be traveling to my office, for the first time in over two years, I'll need my work computer. I won't feel lime lugging two computers, so my personal computer, which I typically use to create blog posts, will stay at home. So I'll be relying on my phone to creat posts.
Part of trip prep, therefore, is testing that capability. Readable? That's all I ask. It doesn't have to be perfect.
I'll be at the office on Thursday afternoon and Friday. I'll be staying in Texas through Monday afternoon. It seemed like a convenient time to explore and soak up some warmth.
My itinerary for Saturday through Monday is up in the air. I'll head to the beach at some point. When depends on the weather. I'd like to see a bit of Austin, too. And the blue bonnets are in bloom, so I have to hunt out flower photo ops.
No idea how often I'll be posting, but I'll try to keep in touch.