Yesterday was a gorgeous Spring day in the Virginia Piedmont. Since I knew Hubby was bound for the WV Place — chores called — I figured it would be a good day to take Dottie for a ride.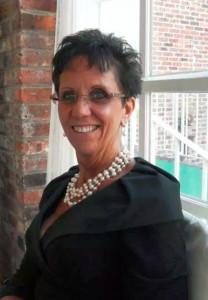 You "met" Dottie before. She was the Elf who joined me on the Christmas '13 Santa Ride. And, in this March post, I told you she'd gotten a motorcycle for Christmas and had her motorcycle learner's permit.
Since that time, she's gotten her motorcycle license. A fact she's quite proud of. Dottie told me she grew up on dirt bikes, but hadn't ridden in years. She'd always wanted to get a motorcycle that she could ride on the street, but her hubby, Jim, isn't really into riding. So she never did.
Then she met me. I'm a bad influence, I think. After I took her for a ride through the Virginia countryside and she did the Santa ride with me, she had a bad case of the "I really want a motorcycle" blues.
Jim, being the awesome man he is, decided, after seeing how happy riding made his wife, that Dottie should have a bike.
Yesterday was the first chance we'd had to ride together since Dottie got her license.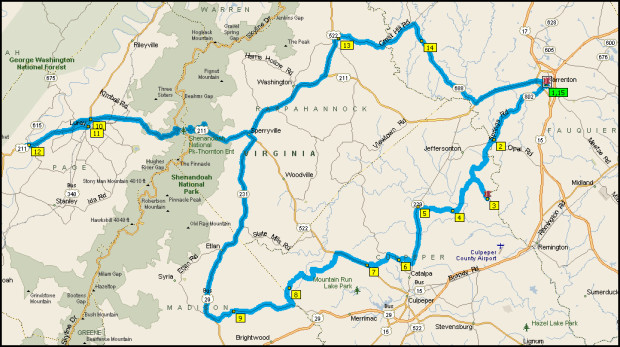 I planned a route, rode down to her house (about 20 minutes outside of town), and off we went.
In my opinion, it was a beautiful day. Temperatures hovered around 60 degrees (F), the sky was blue, the sun was shining… perfect. Dottie, who has fibromyalgia, was cold. Of course, I didn't know she was cold until we were in the middle of nowhere.
We stopped for a bit to soak up some sun. At that point, we were on the Old Blue Ridge Turnpike (VA 231), about 15 miles south of Sperryville. It was a gorgeous spot.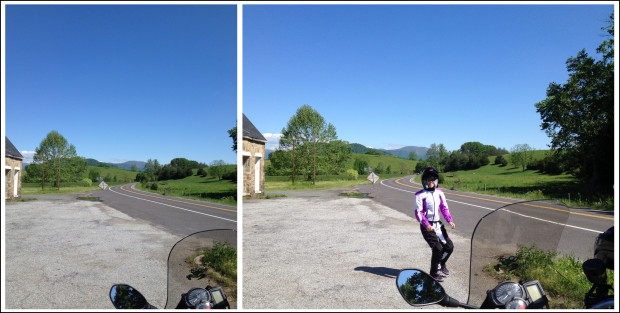 I, of course, had to take some pics. Dottie is learning what it's like to travel with a moto-blogger. And she's adapting well, as evidenced by that photo bomb.

She even joined the photo-capturing fun.
We talked about stopping in Sperryville so she could buy a sweatshirt, which we did. But Sperryville is short on clothing stores. So Dottie suggested riding across the mountain into Luray. She recommended a spot for lunch, too.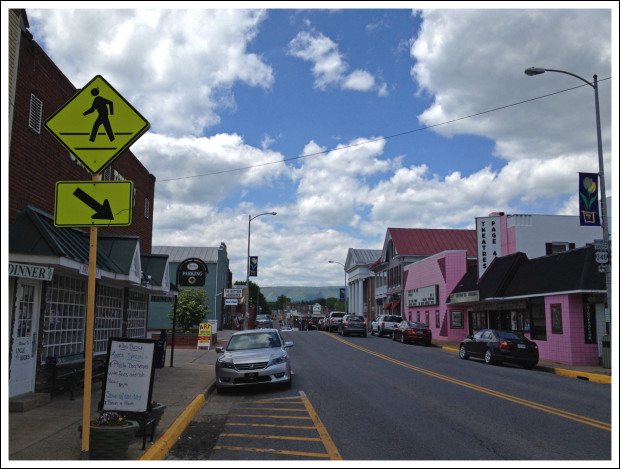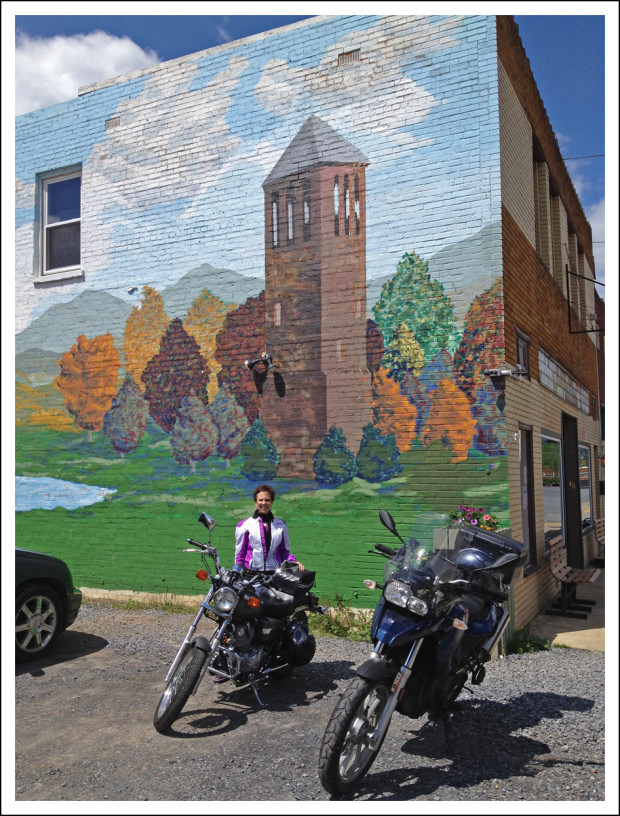 I'd never actually gone into the town of Luray before, so it was my first time in Luray.
Uncle Buck's made an awesome lunch stop. So awesome, I'll have to take Hubby there. Soon.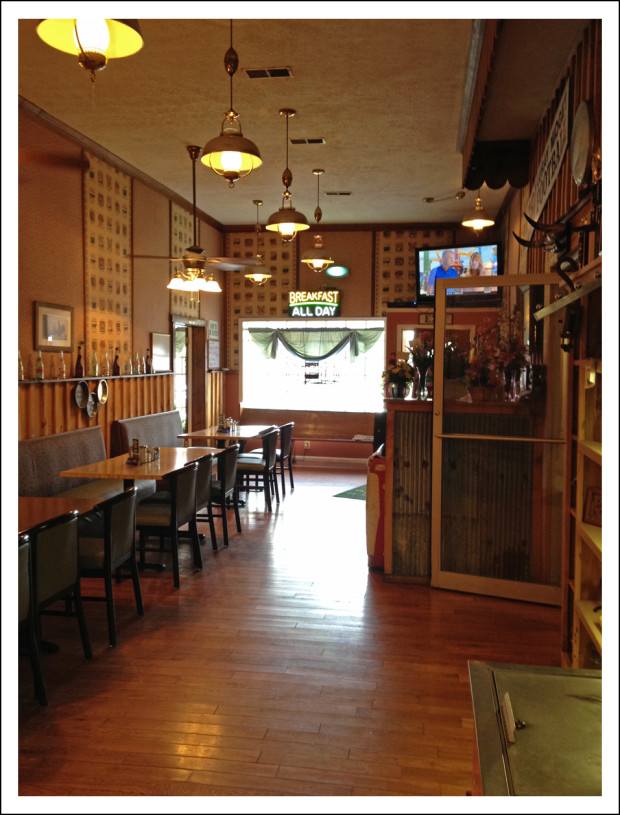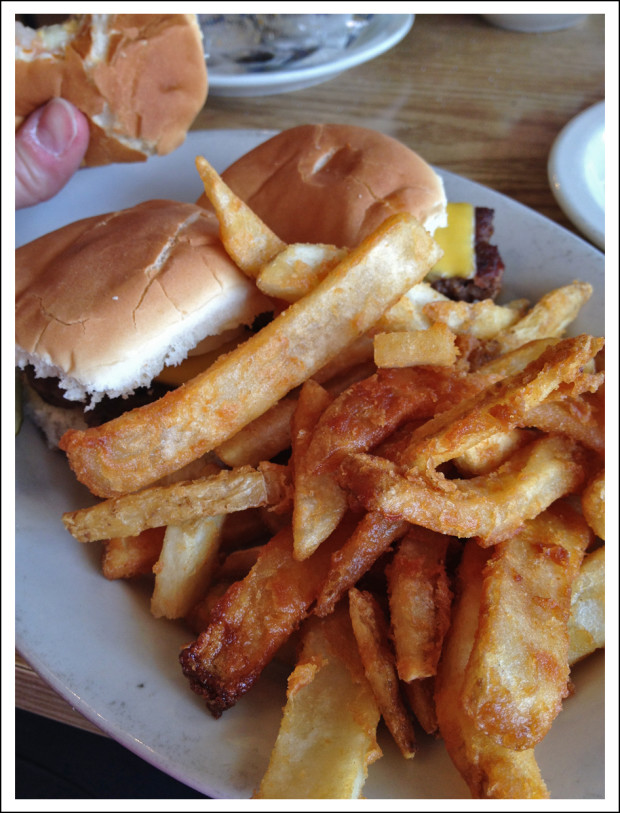 While we were waiting for our meal, we started chatting about apparel (I need a lightweight jacket for Summer). I found one on-line that I like, and that got good reviews, but, as I told Dottie, I wanted to try one on before ordering. Since we hadn't planned on going to Luray, a town I'd only ever driven past previously, I decided to google motorcycle dealerships to see if there were any nearby. That's how we found Outlanders.
As we were getting ready to mount the bikes, a local lady, also a rider, stopped by to chat. Dottie asked her about Outlanders. She told, without hesitation, that we should go there. She said it's owned by a woman, so they have a nice variety of gear for women. We were already planning on going, but that sealed the decision.
In all fairness, Outlanders can't be called a motorcycle dealership. They do sell motorcycles, parts, accessories, apparel, etc., but it's so much more. Here's how they describe themselves on their Web site:
Established in 2004, the Outlanders brand was created as a way to celebrate and share the owner's Scottish heritage and love of motorcycles with kindred spirits. Outlanders store has now become a favorite shopping destination for locals and Luray, VA guests by specializing in unique gifts, jewelry, apparel, powersport equipment and motorcycles. Outlanders also offers a grocery store and lunch deli where you can dine indoors or outside.
Dottie found the perfect hoodie there, too, which saved us from going to Wal-Mart (yay!).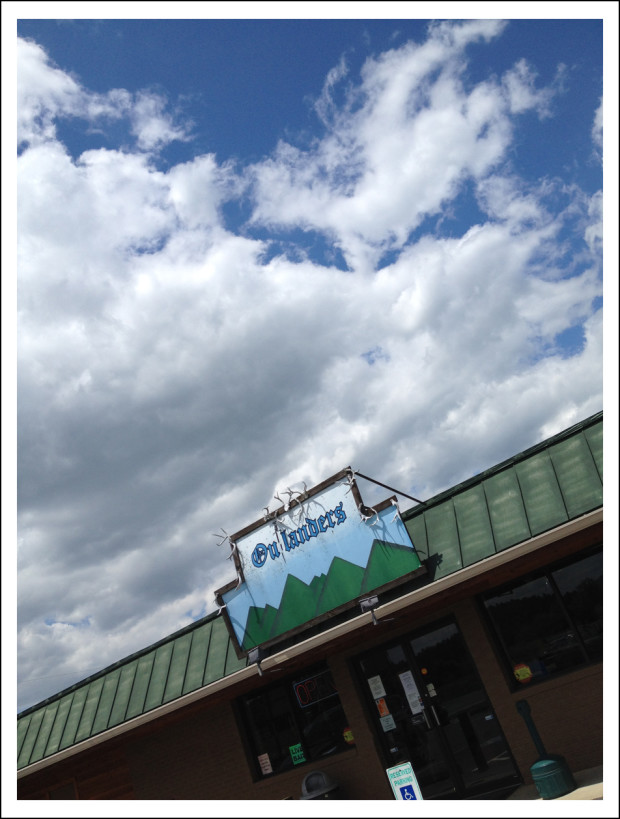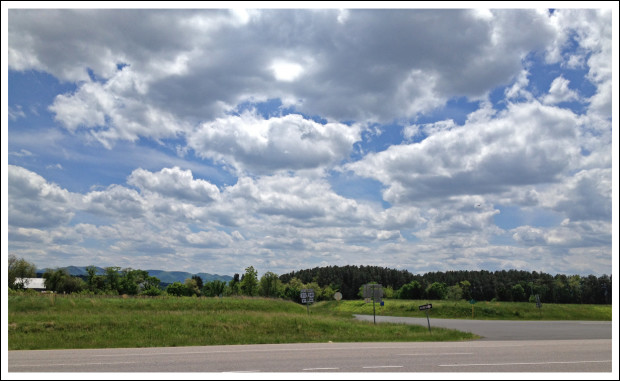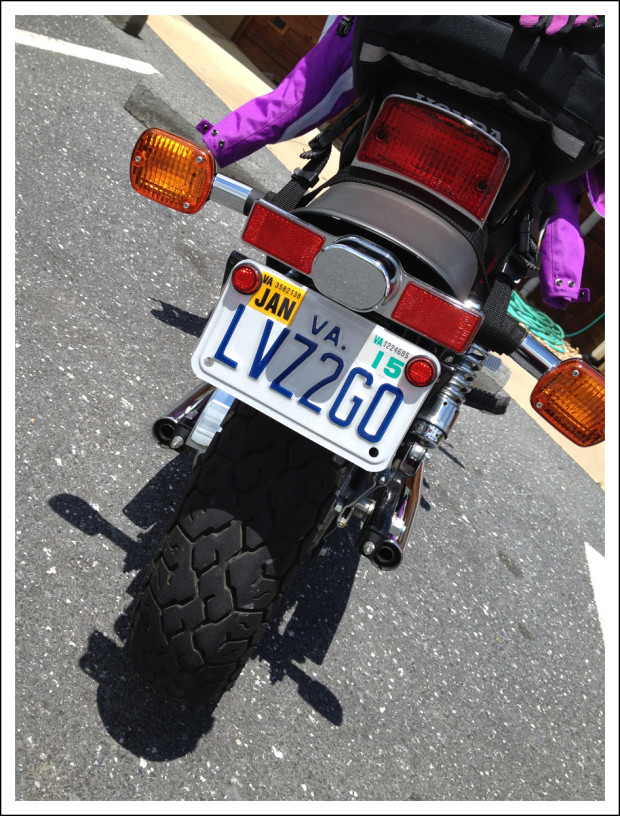 From there, we headed back east. We hadn't gone far before we had to stop for some more pics.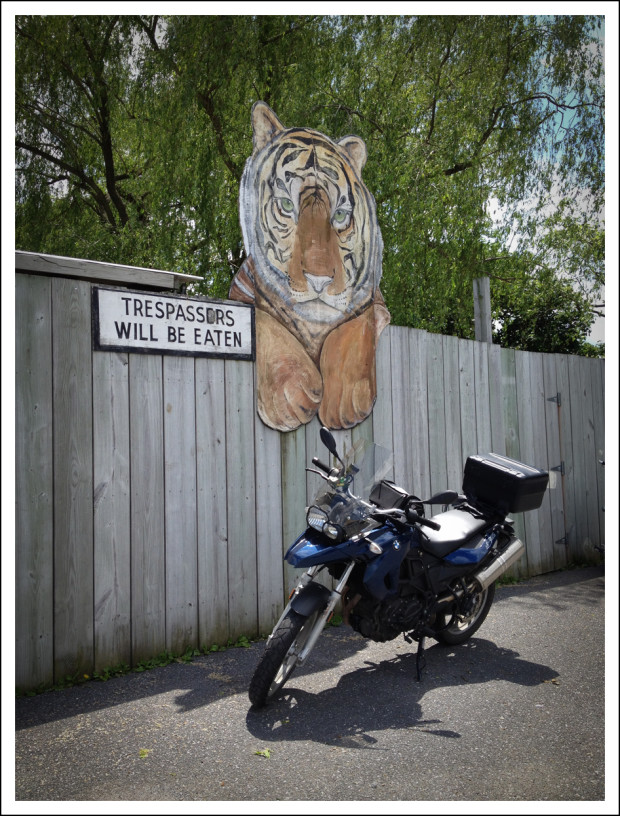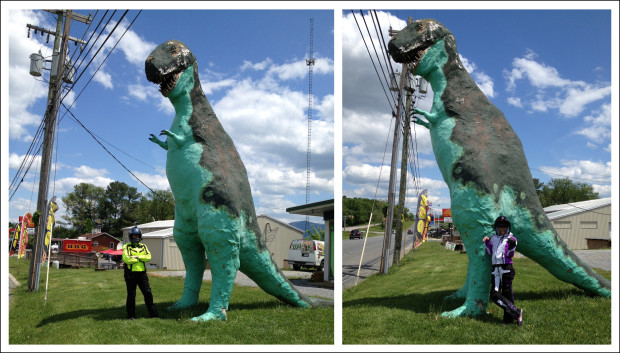 First time I got to stop and visit the Luray dinosaur.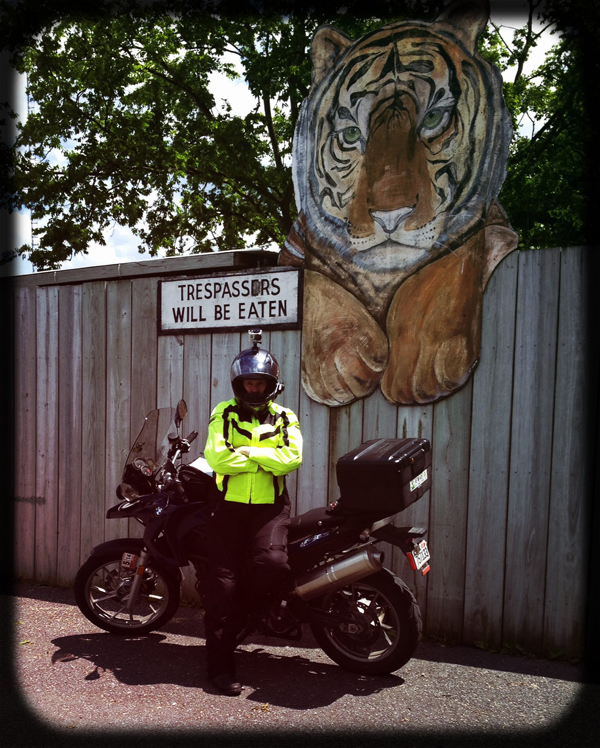 After that, it was time to finish our ride.
I let Dottie lead the way over Thornton Gap. I even shot video, which I'll post later after editing.
For now, here's a slideshow, the majority of which is from the last part of our ride. (The slideshow may eventually have an audio track, but YouTube is being REALLY slow on the processing.)
It was a good day. 🙂
---
UPDATE: Here's the video of Dottie leading our ride across Thornton Gap.
I have a favor to ask of all of my friends that ride. Can you please leave a comment critiquing Dottie's ride?
She's only had her license for about a month and, in my opinion, is doing very well. But I do have one recommendation. I don't want to tell you what I see (that would be too leading), but I will tell you it's in the second half of the video. It's a challenging road with variable radius curves (the radius changes mid-curve).
Jim, we're not going nearly as fast as the video would lead you to believe.
I hope y'all enjoyed the slideshow and video.