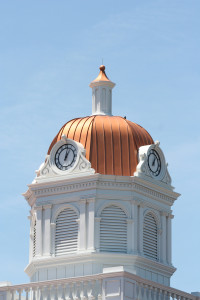 Did I mention that the weekend was a long one? Hubby and I spent the Memorial Day weekend cleaning up our WV Place. Three full days of cleaning, painting, cleaning, making repairs, and more cleaning.
You regulars may remember the frozen pipe disaster of January 2014. If you're new here, or simply missed that post, take a peek. It was awful. More messy than structural, which is good, but who wants to deal with mess?
Wondering why it took so long? First, the place needed time to dry out completely. Second, we had to find a contractor to make repairs. Neither of us is keen on ever hanging and/or finishing drywall ever again. Finally, the contractor had to actually do the work.
In addition to making repairs, we also had the guy add closets in each of the small bedrooms. Without a closet, a room isn't officially a bedroom. Oh, we had him remove our junk pile, too, in addition to all of the mess from the clean-up.
Why do we care about "official" after all this time. I'll get to that.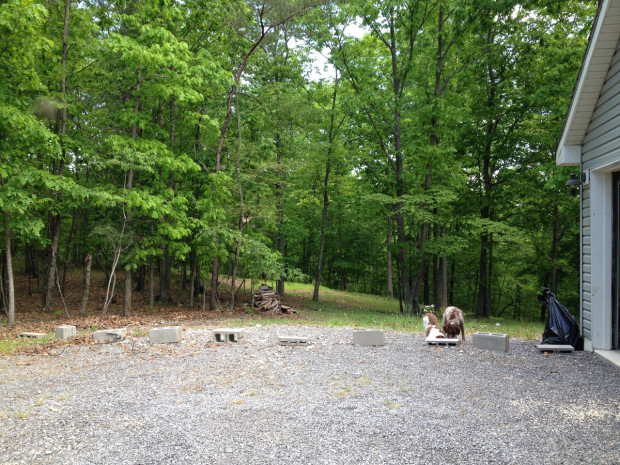 The contractor we hired actually did a great job. The new ceiling and walls are nice and smooth.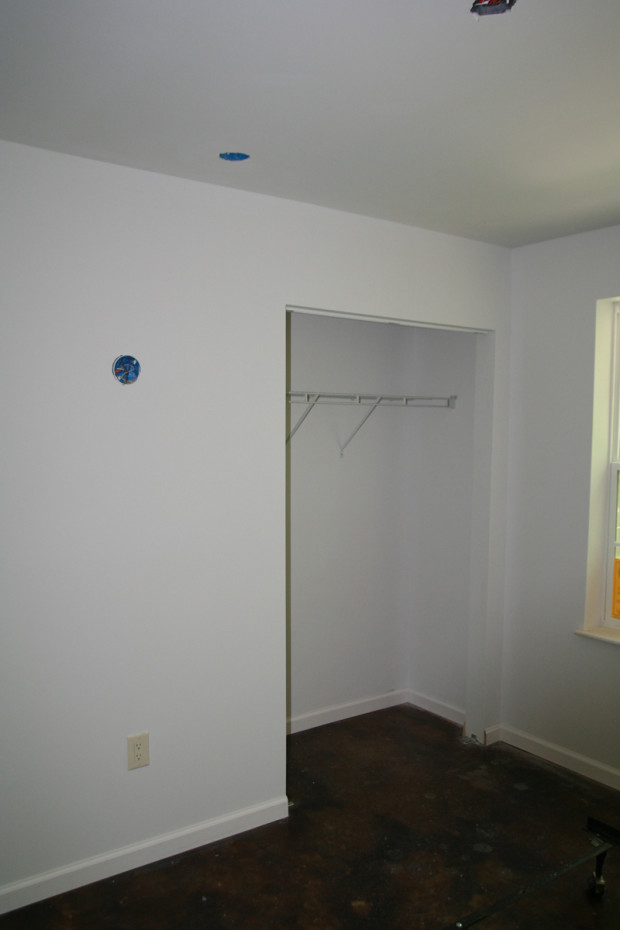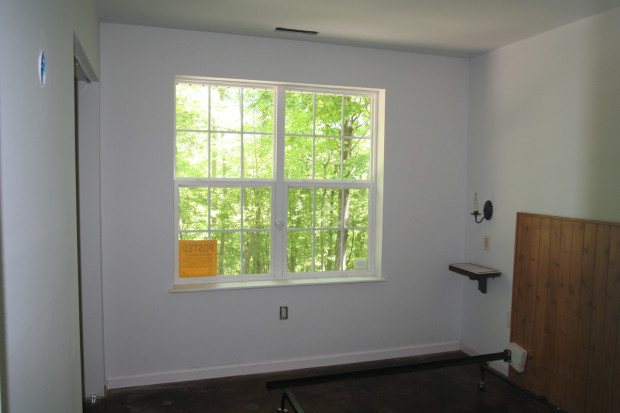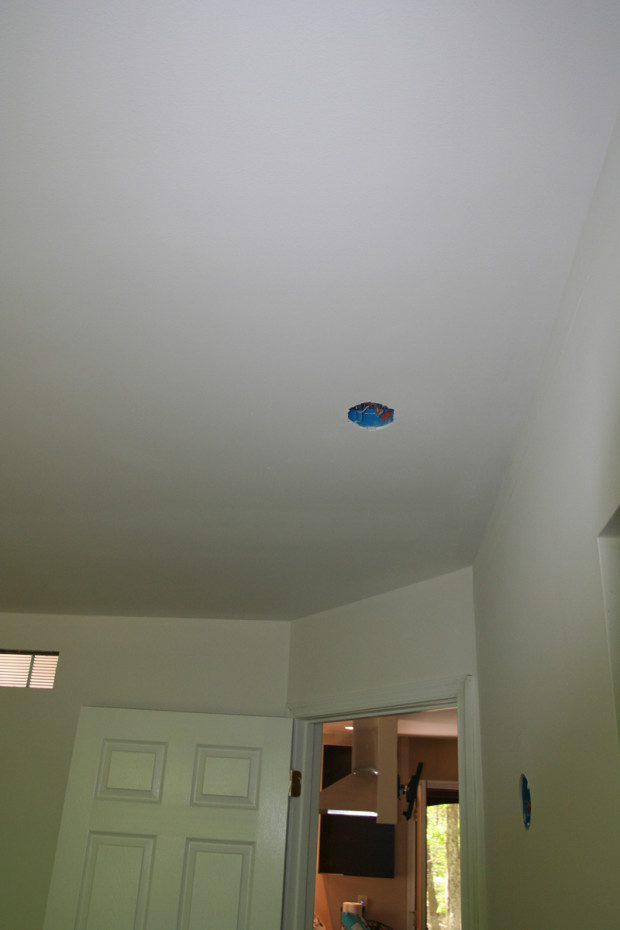 The contractor primed all of the surfaces. The touch-up painting was left to us.
It was just like old times. I got to say fun stuff like, "I need a progress picture. Pretend like you are working."
That Hubby of mine is particularly fond of comments like that.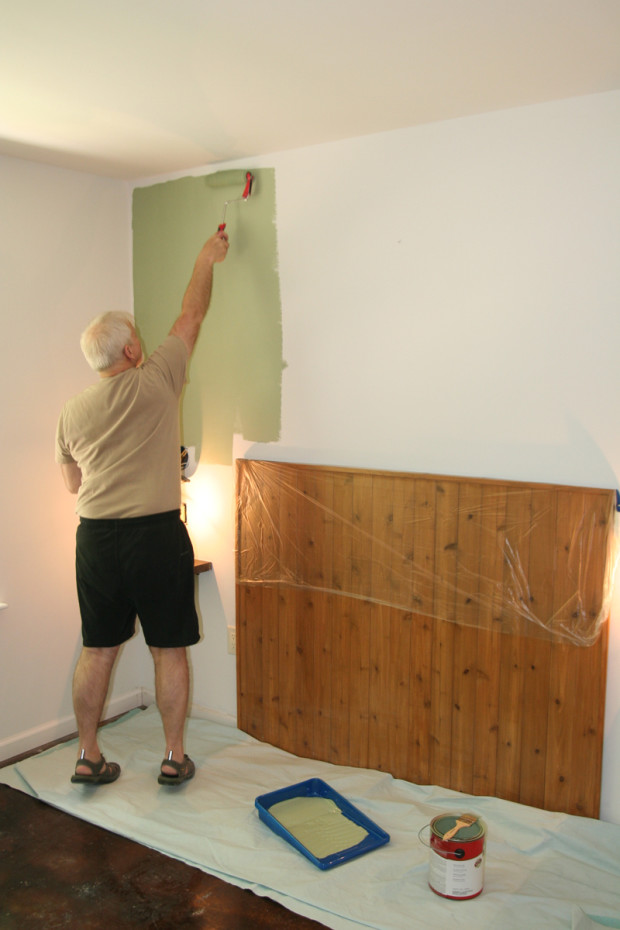 The paint made a huge difference.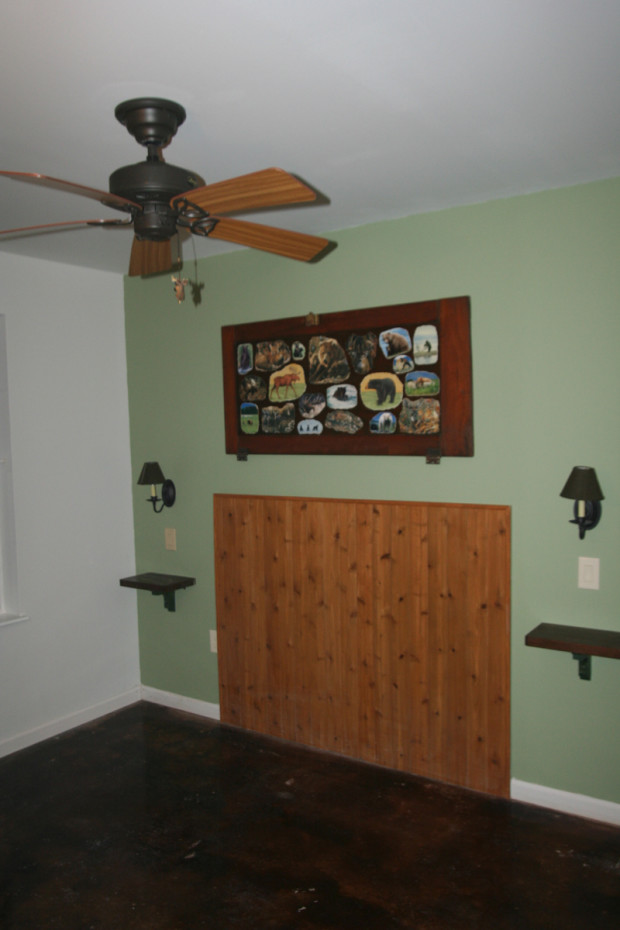 The dogs enjoyed their time in the woods immensely.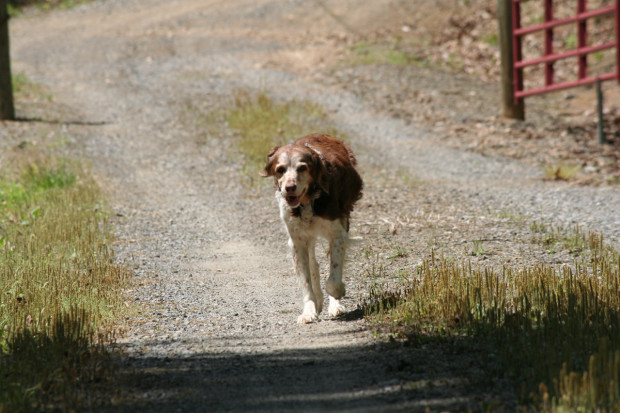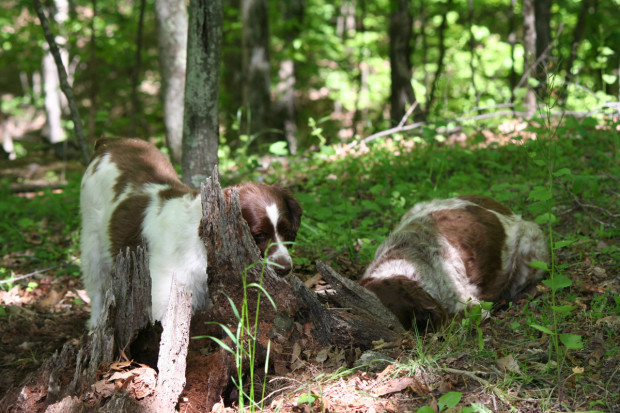 While the girls entertained themselves, we worked. And worked some more.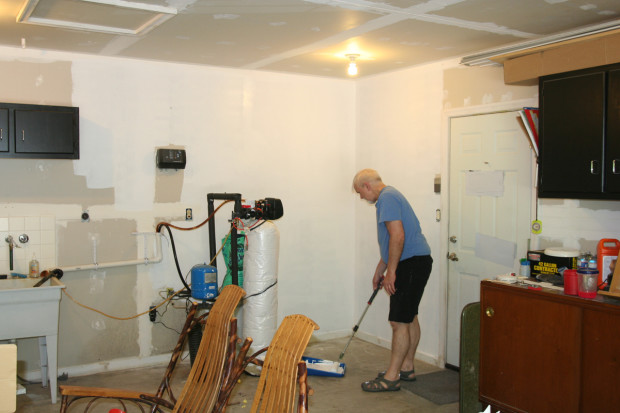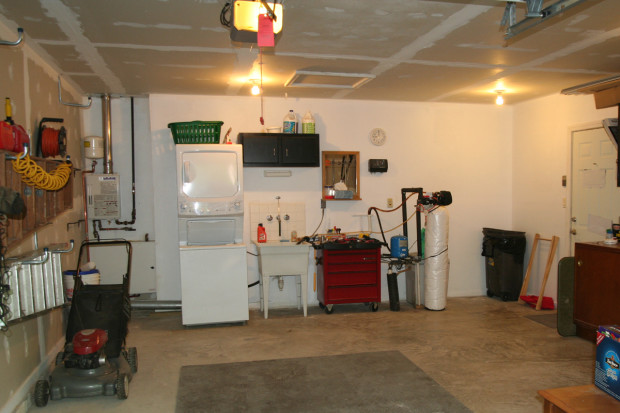 While Hubby labored inside, I got to use my favorite power tool… the pressure washer. (No sarcasm intended, I really do love the pressure washer.)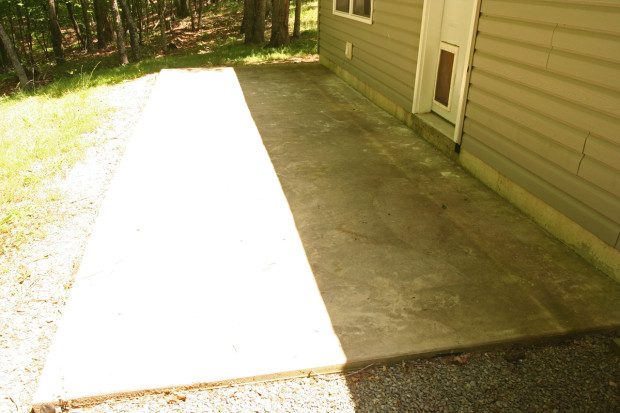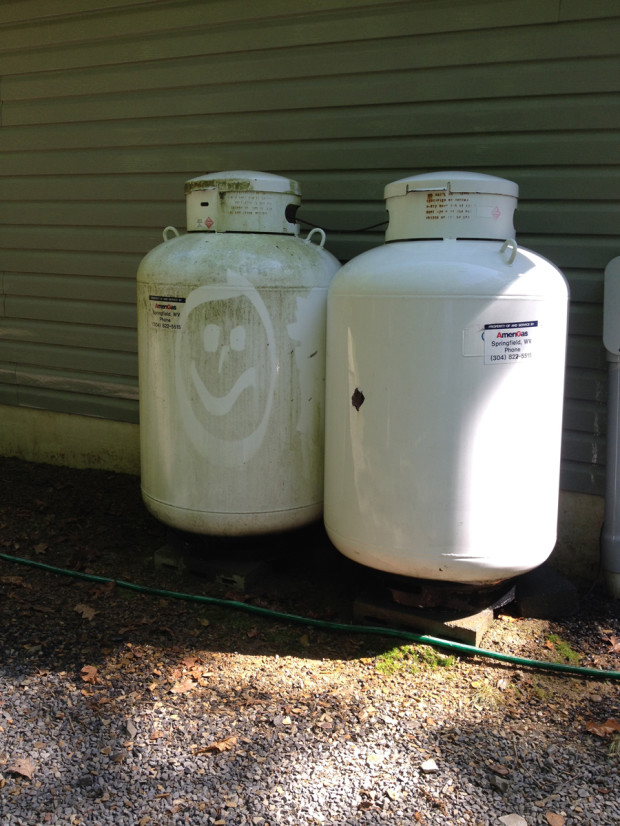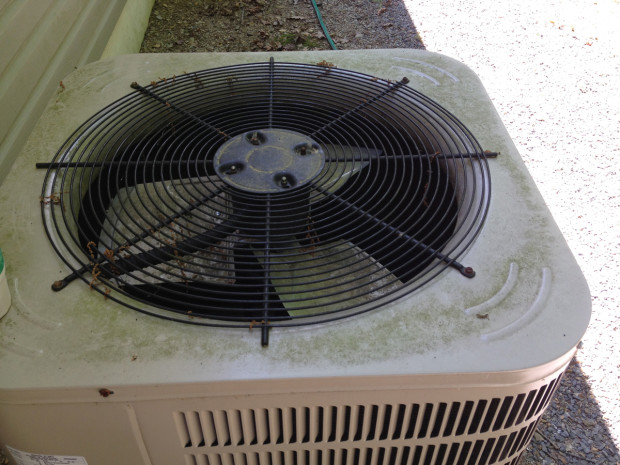 The best thing about the pressure washer is seeing immediate results.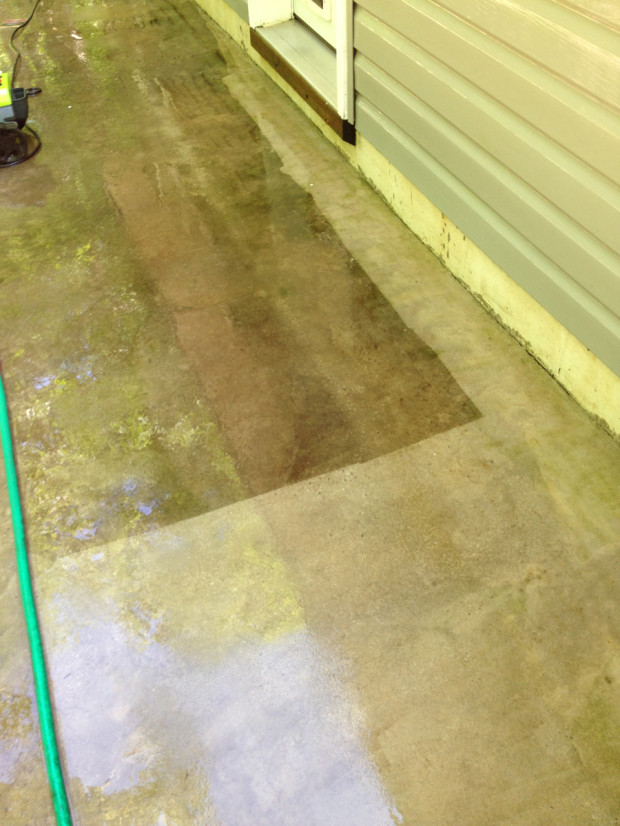 Pressure washing is such a great way to spruce things up.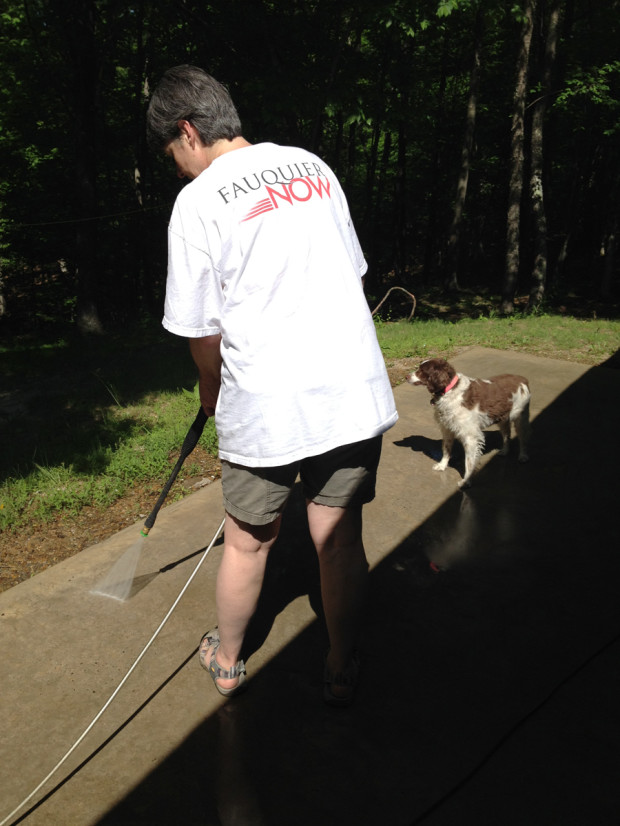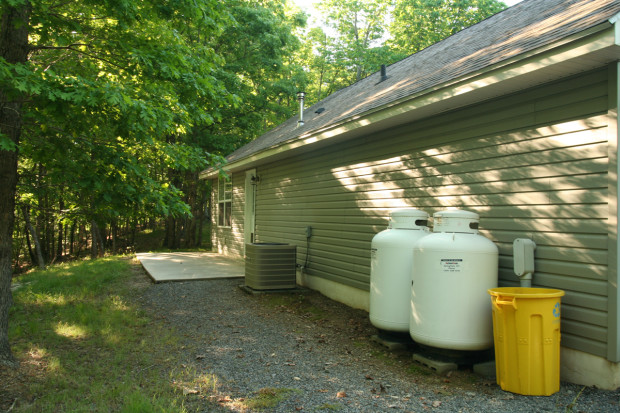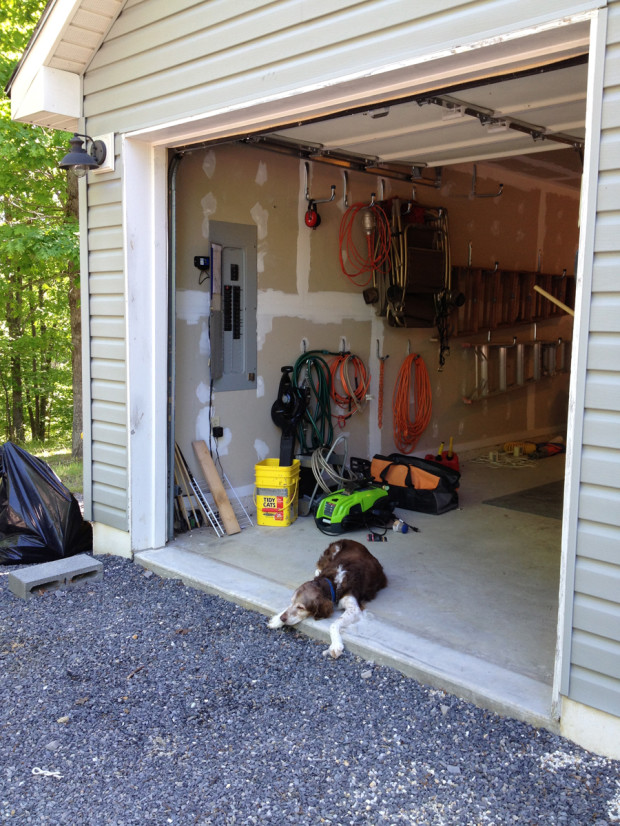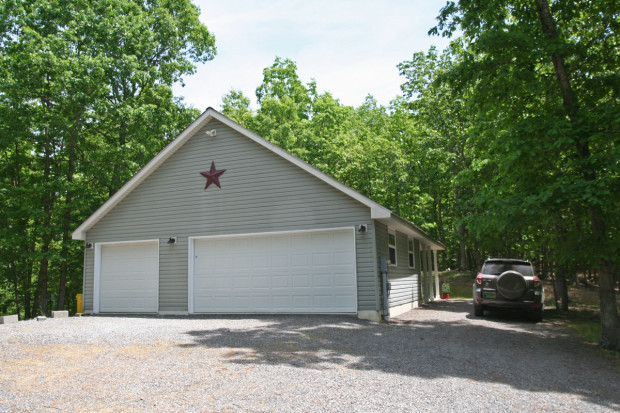 As for the interior…
After Hubby did all that painting, he cleaned. Not only did each room get re-organized and dusted completely, he swept and mopped the floors. And then he waxed them.
Remember, the floors in the WV Place are acid-stained concrete. The best floors ever. They look fabulous when properly maintained. We hadn't waxed them for a while, so they were looking a bit dull. But now they really shine.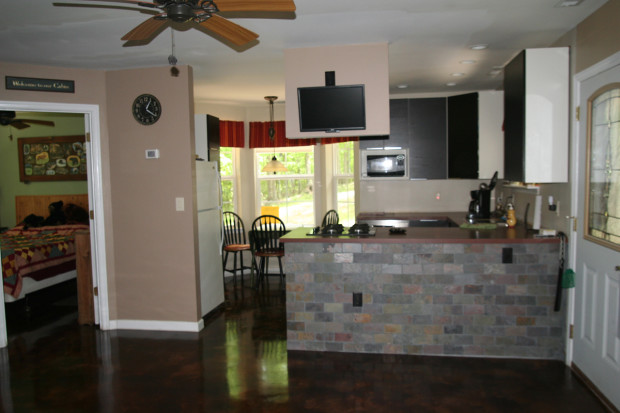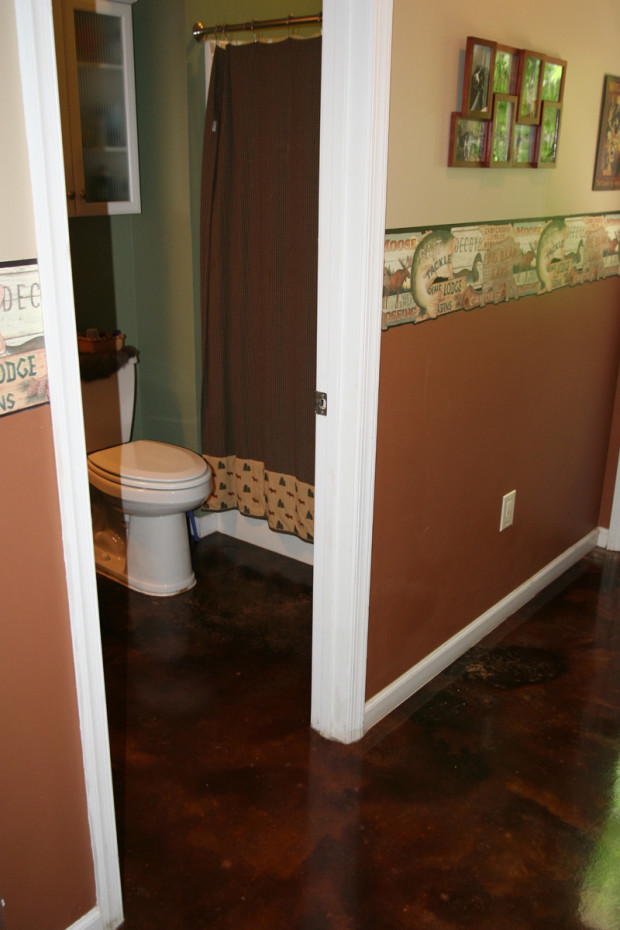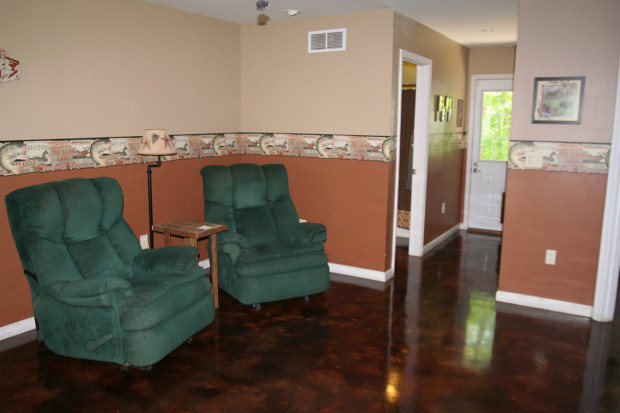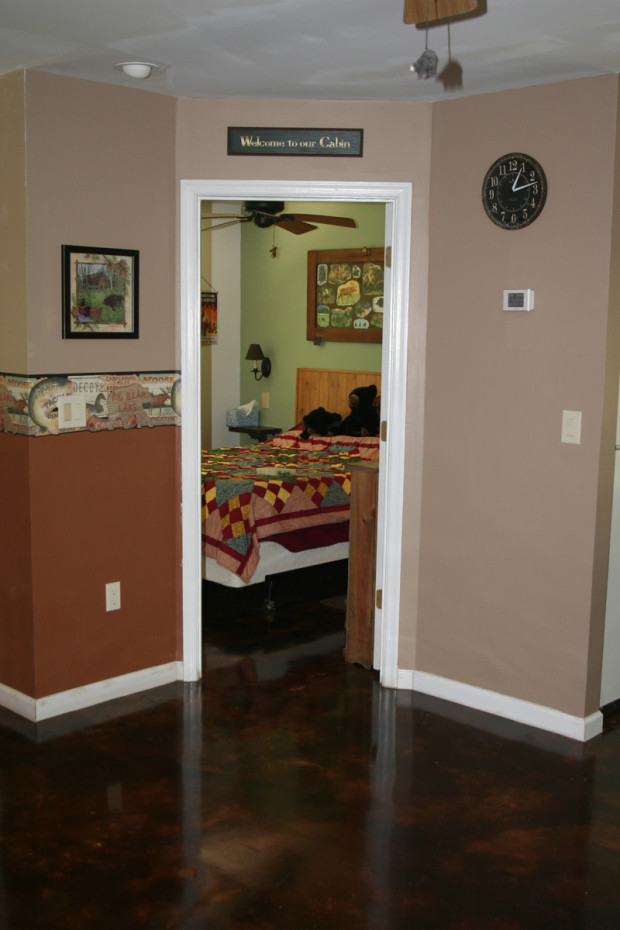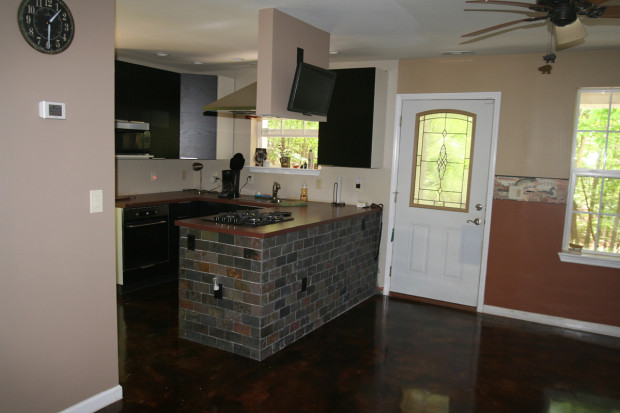 I did my share of cleaning and waxing, too. In fact, Hubby left a bit early on Monday with two of the dogs so I could finish the floor cleaning. It's much easier without dogs tracking in and out. K, who stayed behind with me, was too busy lizard hunting to bother going indoors.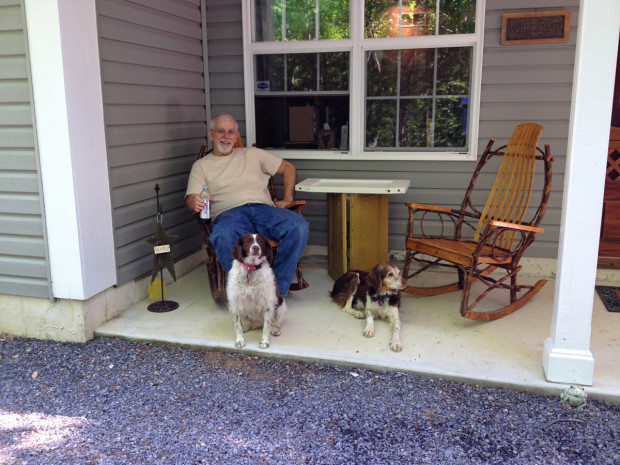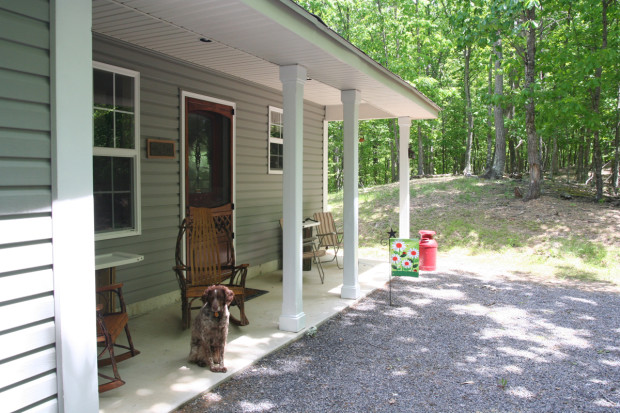 The place looks so much better. It's all comfy and cozy again.
We really love our WV Place. But, since we moved to Virginia in late 2011, it's gone underused and has become neglected.
We built the place when we still lived in Maryland. The purpose of the little house in the woods was to serve as a base for our motorcycle rides.
When we lived in Maryland, our house was in the suburbs, about halfway between Baltimore and Washington, DC. Our neighborhood was surrounded by more suburbs. Not to mention a mega-mall. And a casino. There was an airport, too, which was convenient for travel, but quite loud.
Although we live in the middle of a town now, it's small. And the town is surrounded by horse farms. It's awesome.
Here's a pic comparing the two locales.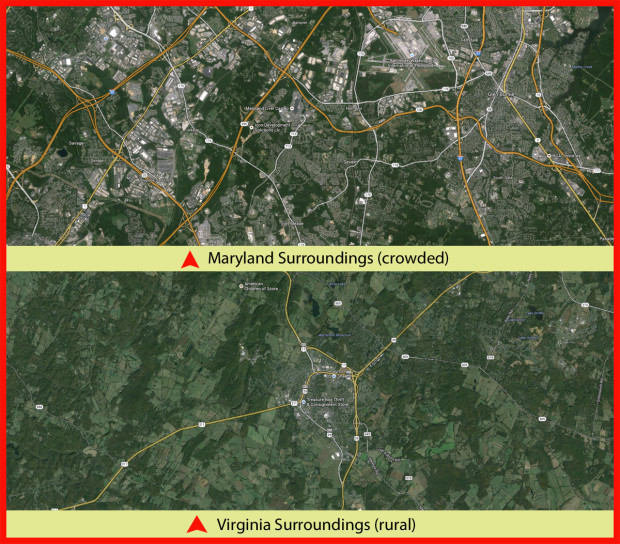 To make a long story short, we no longer need a remote base for motorcycle rides. Amazing motorcycle roads are two minutes from our door. Literally.
Two of our three kids live on the West Coast, and the third kid is moving to Spain. So the kids won't be using the place. The grand kids won't be visiting us there, either.
We no longer have the time or the desire to keep the place. Yes, we built it with our own hands, but if we don't visit and maintain it regularly, it'll deteriorate. And we don't want that. So we're selling it.
One one hand, it's sad. A lot of work went into that place. But on the other hand, all good things must come to and end. Plus, with one less property to maintain, we will have more time to ride.
Here's hoping it sells quickly. Before we change our minds. 🙂