Isn't it funny how life turns out. Taking directions you never really expected.
Five years ago, if you'd told me I'd be working for — and loving — a VERY small Texas company, I may not have believed you. I mean, I work in an industry where bigger is supposed to be better. Where mega companies are acquiring other sometimes smaller companies at a steady pace. And I'd never been to Texas. Knowing it's a pretty darn HOT place, I wasn't sure I'd ever want to go either.
Fast-forward to now. I've been to Texas four times — twice in 2014 — and am ready to visit again. And that small company is small in numbers only. It's got a huge heart. The people are fantastic. It really is like a family.
Late last night, I returned from the best working Texas trip ever. One of the reasons it was the best is that my employer invited Hubby to come along.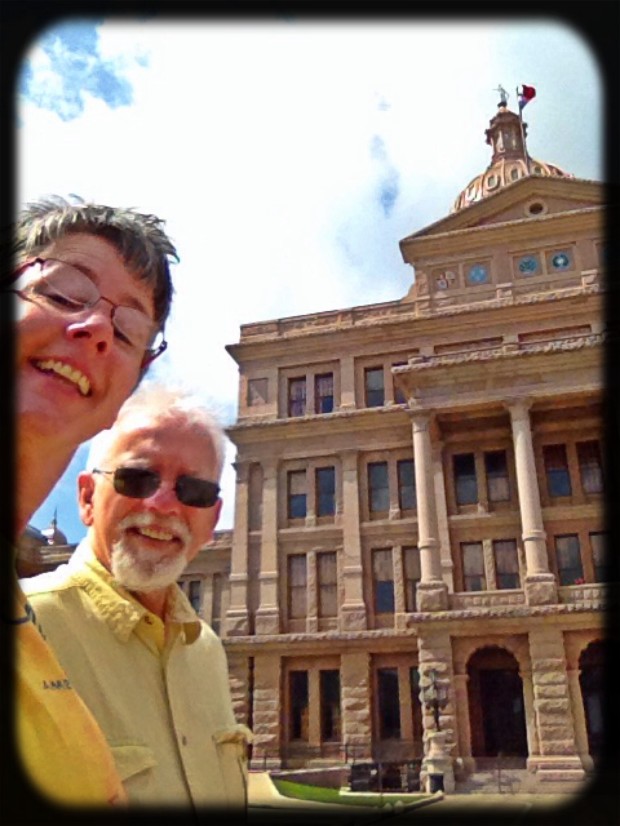 How many employers do that? It was a special event. On Thursday, my company celebrated its 15th anniversary.
I've got lots of trip info — and pics! — to share. But now, I need to get to work.
So that company keeps me. LOL.
More later…