I'm traveling from home to Chesapeake, Virginia this afternoon — leaving in less than an hour — to attend my nephew's graduation. I had REALLY hoped to take the bike.
But it's storming.
See that map? If I were a crow, I'd be following the black line.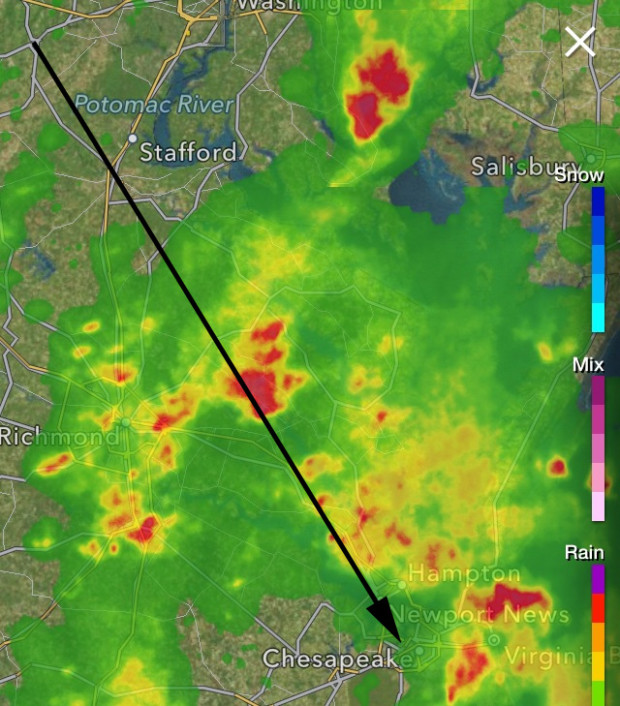 Rain doesn't scare me, but I don't have much time to spare.On a bike, you can't hurry through rain. Not to mention torrential rain/thunderstorms.
If I'm late, I either miss the graduation. Or make everyone else late.
So I'll be caging it.
Oh well, it's still a road trip. 🙂