Sunday was our last day in Texas. Sunday a month ago, that is. I'm behind as usual.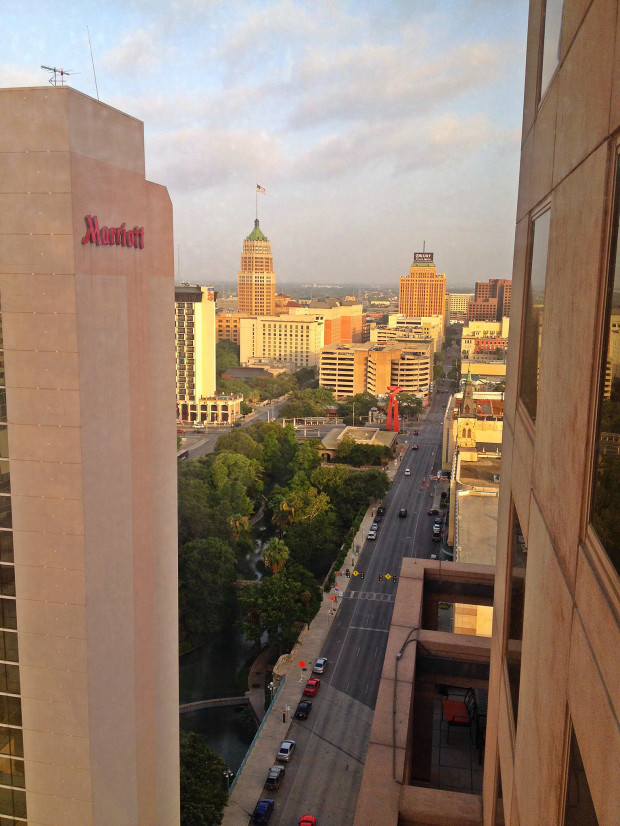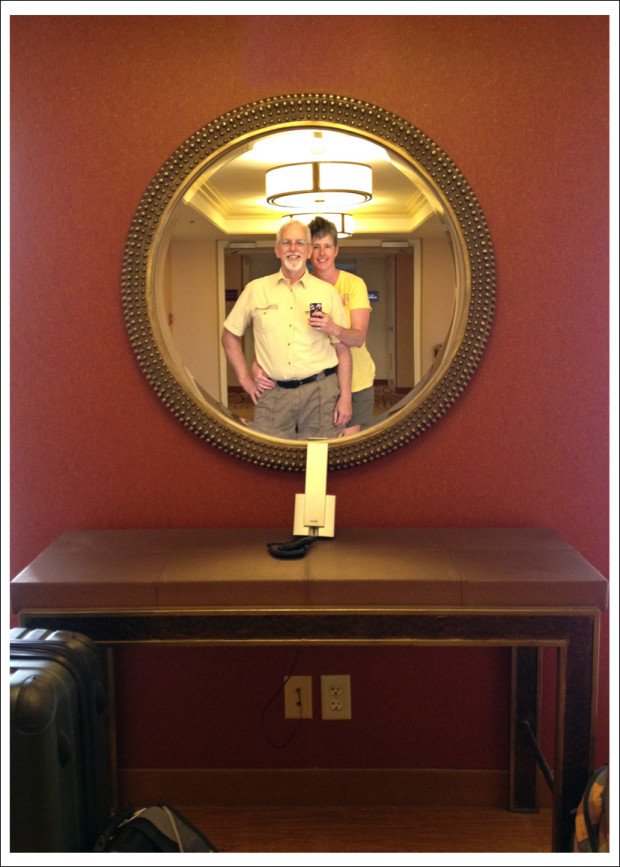 Our flight was scheduled to leave Austin around 3:30. So we had a bit of time to explore more of Texas. I plotted a route for us that meandered through Hill Country. But first we did a bit of interstate so we could visit Buc-ee's in New Braunfels, billed on RoadsideAmerica.com as the world's largest convenience store.

It really was BIG. I've never seen so many gas pumps in one place.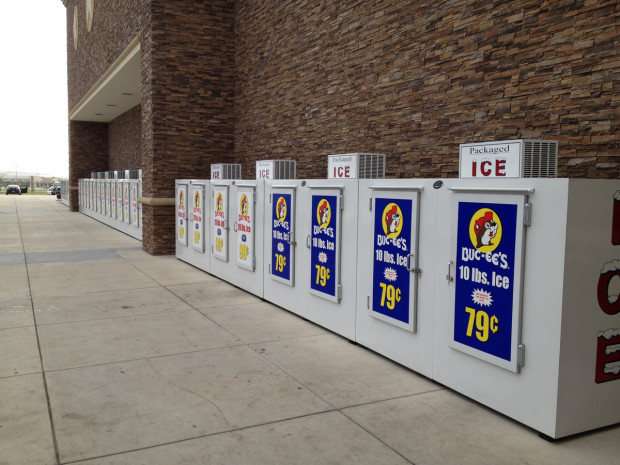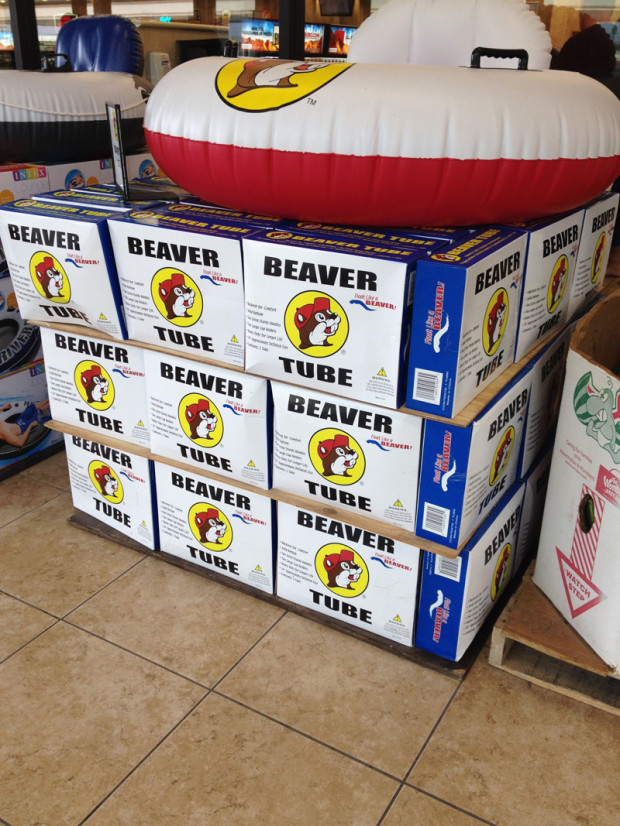 A friend of mine said river tubing is quite popular in that part of Texas.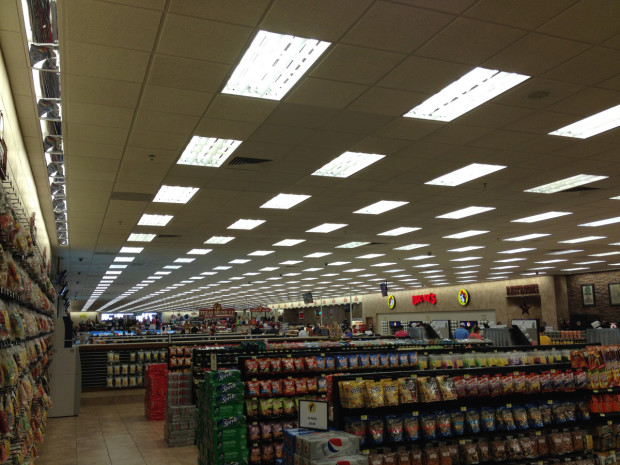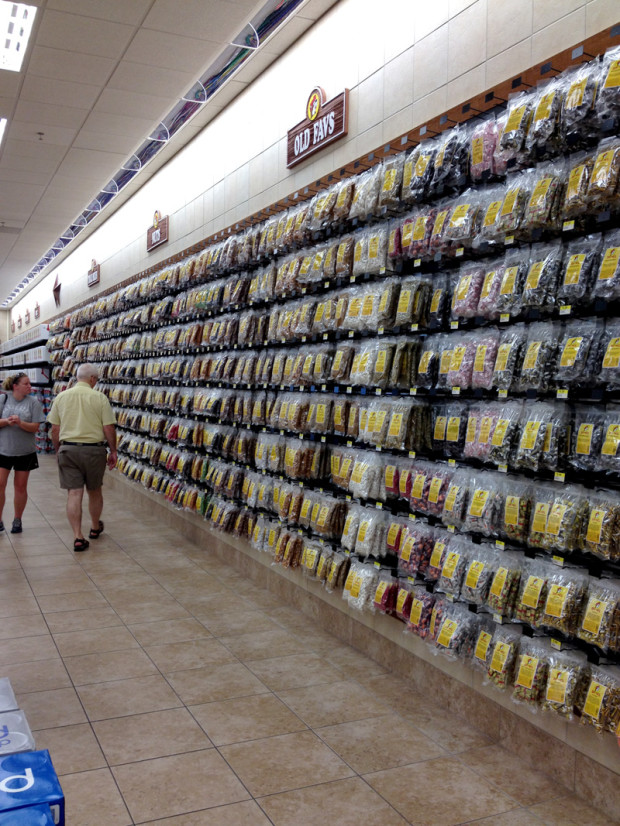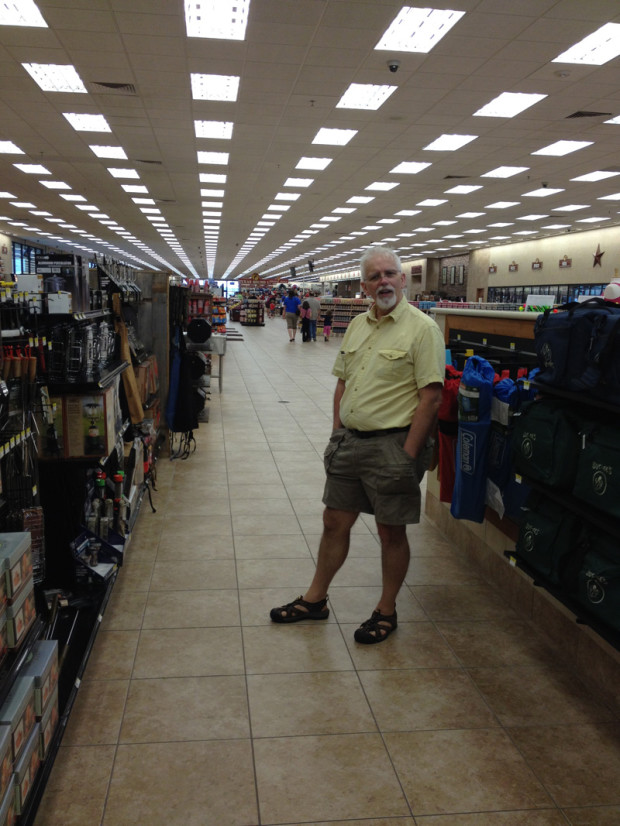 It was a bustling place.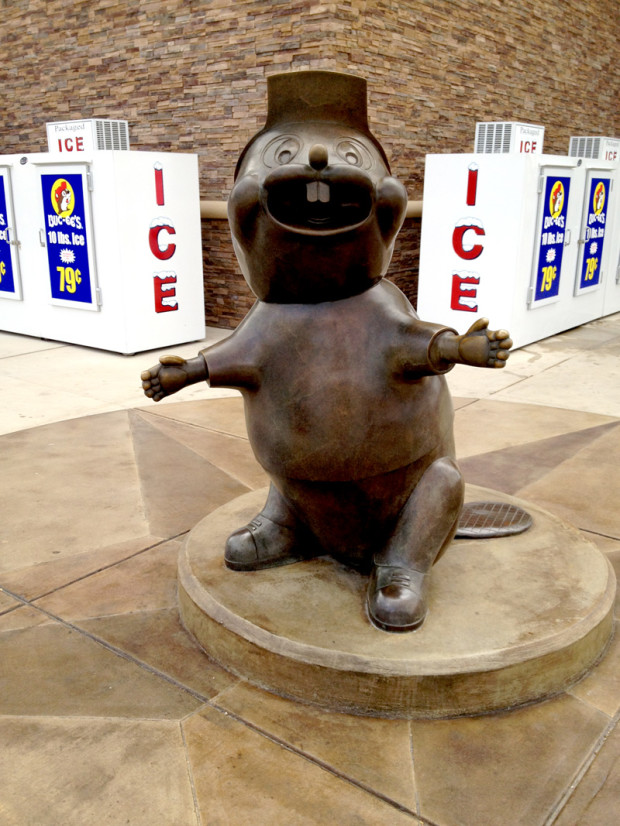 I had to get a selfie, of course.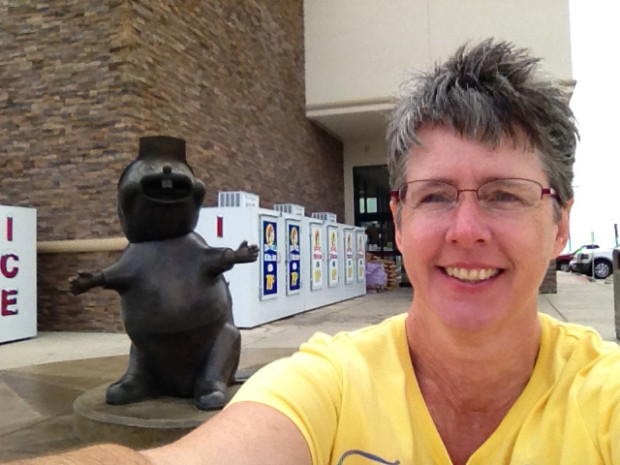 We drove past The Salt Lick BBQ on the way to Austin, but, sadly, it was closed.
Speaking of selfies…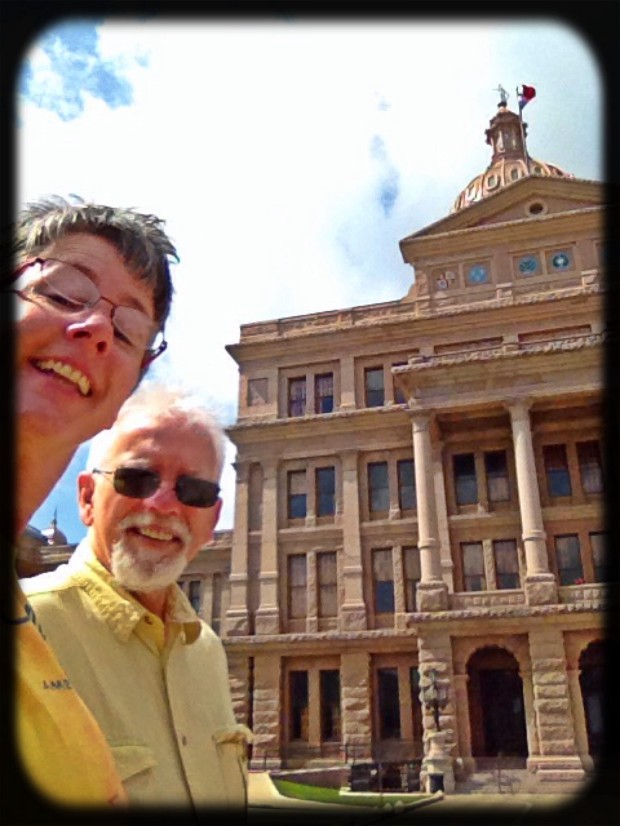 I thought Hubby might enjoy seeing a bit more of Austin. We visited the Capitol building first. He had to see the pink granite building for himself. Don't you agree?
According to the State Preservation Board's Capitol Web site, the granite is red. But it sure looks pink to me. Not in a bad way, though.
Completed in 1888 as the winning design from a national competition, the Capitol's style is Renaissance Revival, based on the architecture of 15th-century Italy and characterized by classical orders, round arches and symmetrical composition. The structural exterior walls are "sunset red" granite, quarried just 50 miles from the site. Additional structural support is provided by interior masonry walls and cast iron columns and wrought iron beams. The foundation is limestone.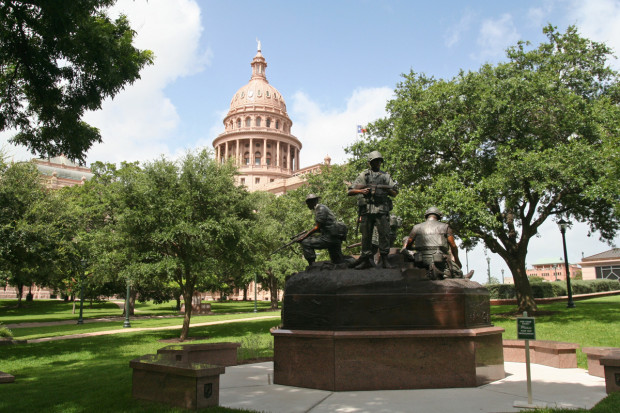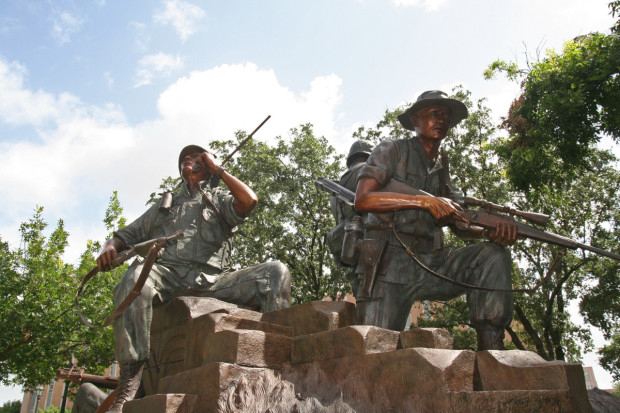 It was a lovely, if hot, day. So we explored the grounds a bit.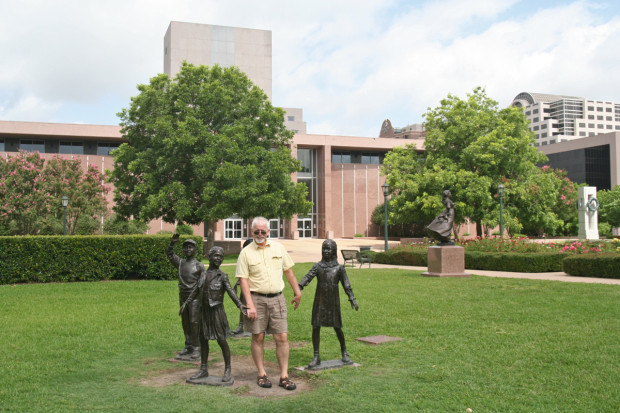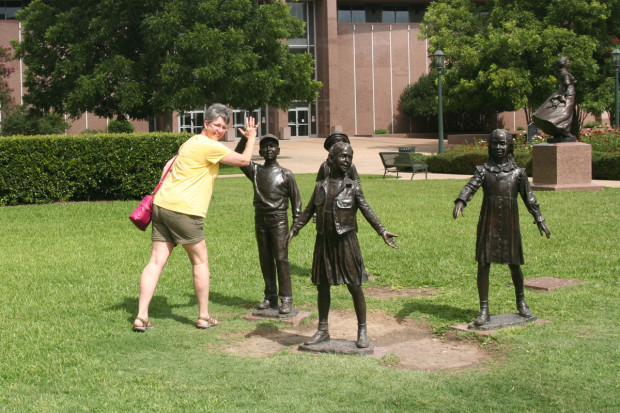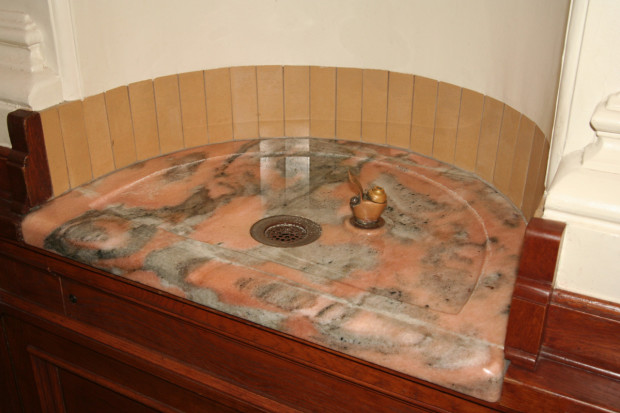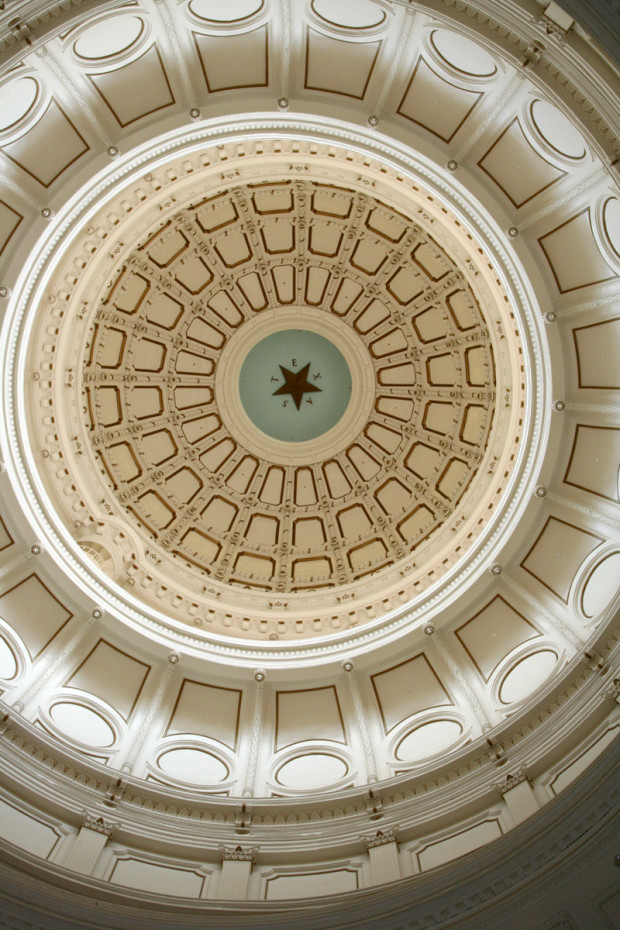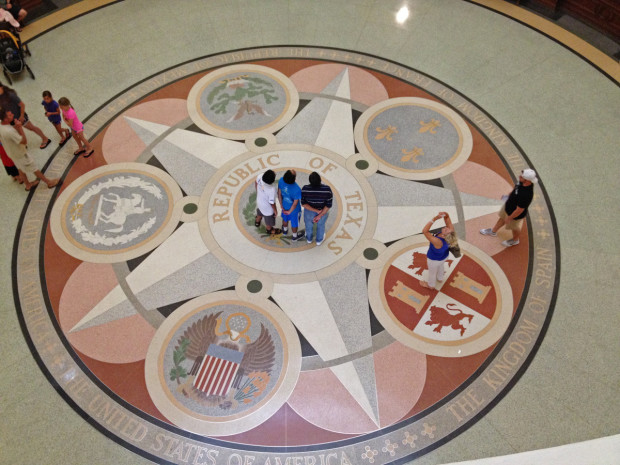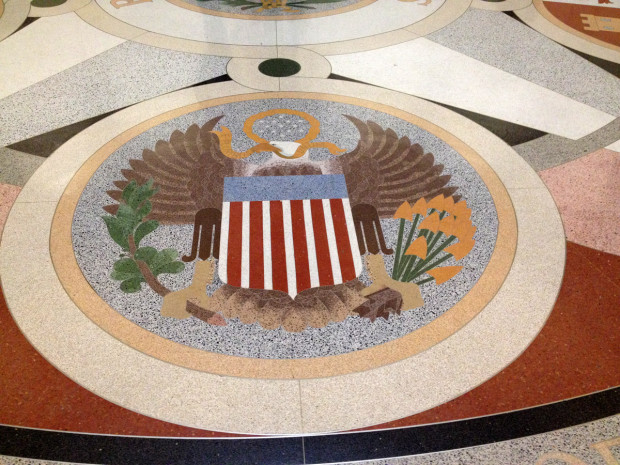 We wandered around the inside a bit, admiring the architectural details of the place.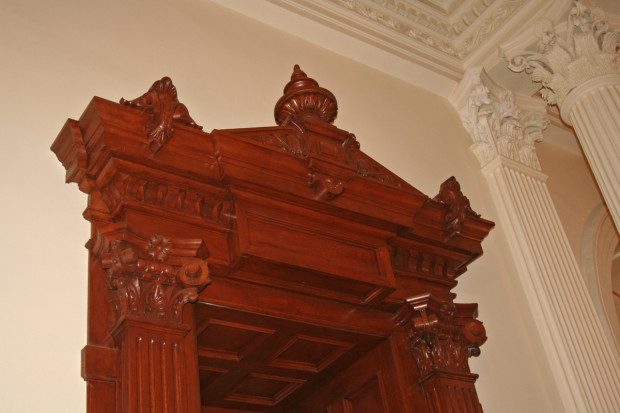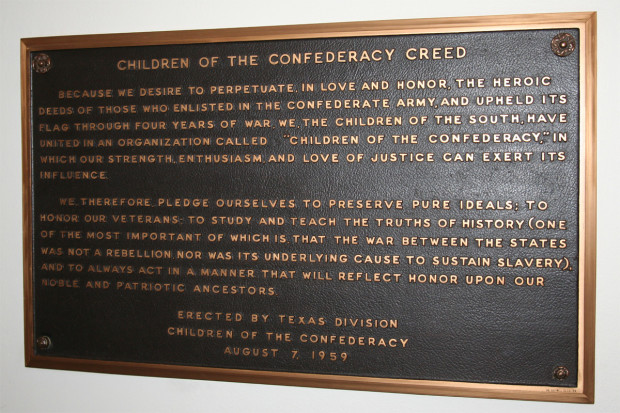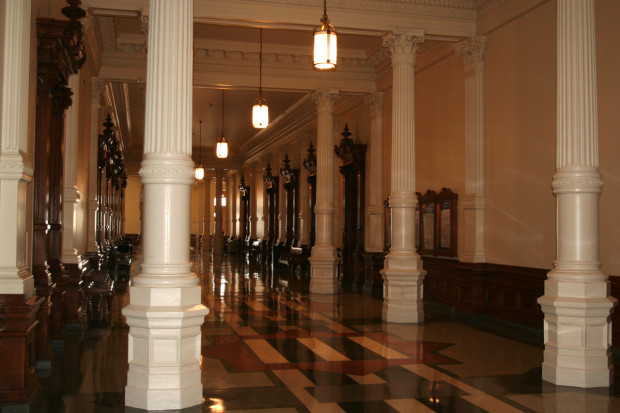 Back outside, we admired the building's facade a bit more.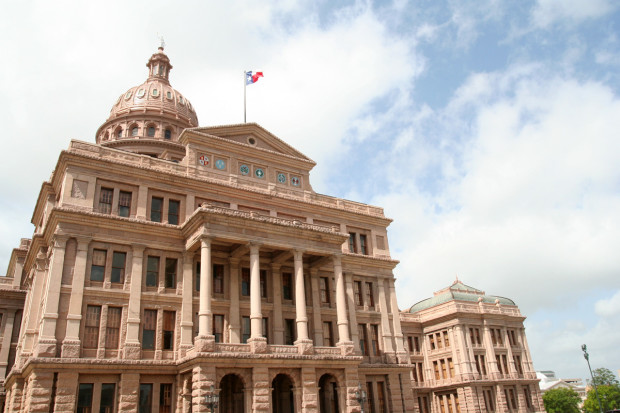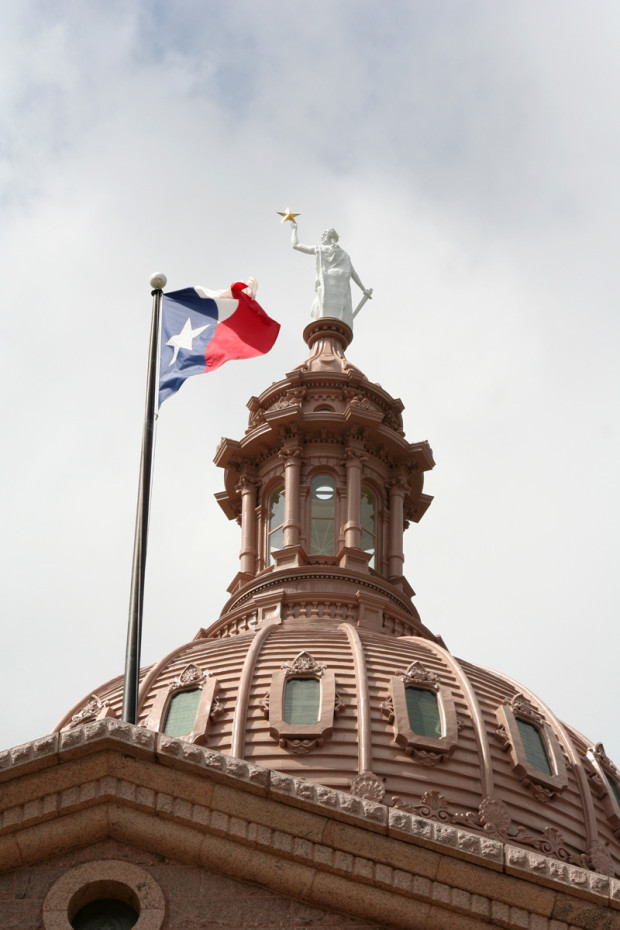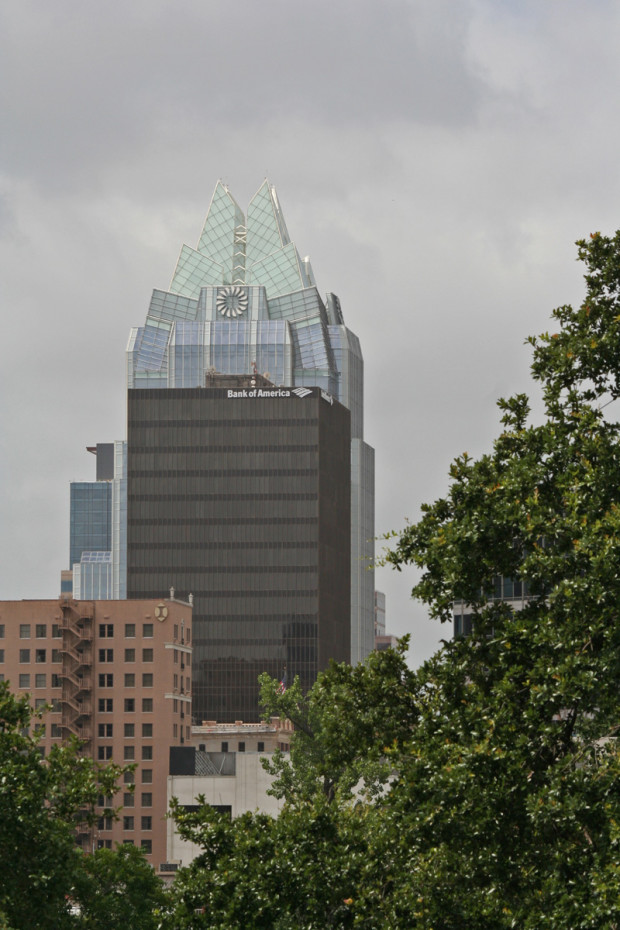 From there, it was off to Sixth Street, which is apparently THE place in Austin for fun.
I'd been to Sixth Street on one of my earlier visits to Austin in 2012. But I'd only gone for dinner, and hadn't had a chance to explore.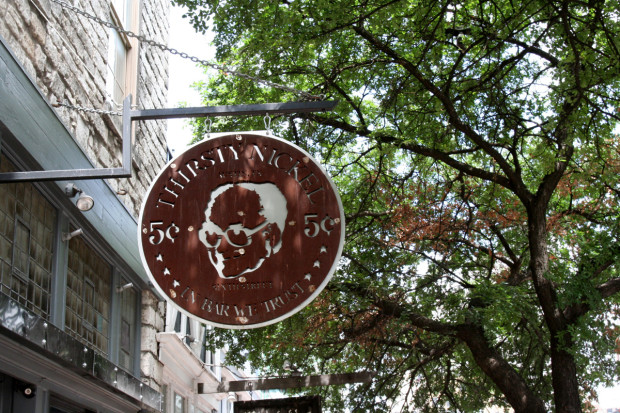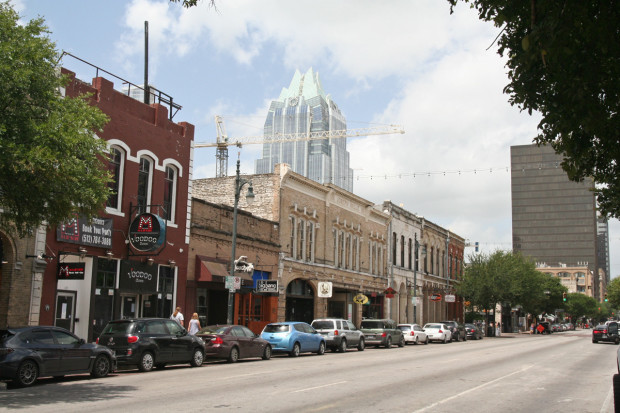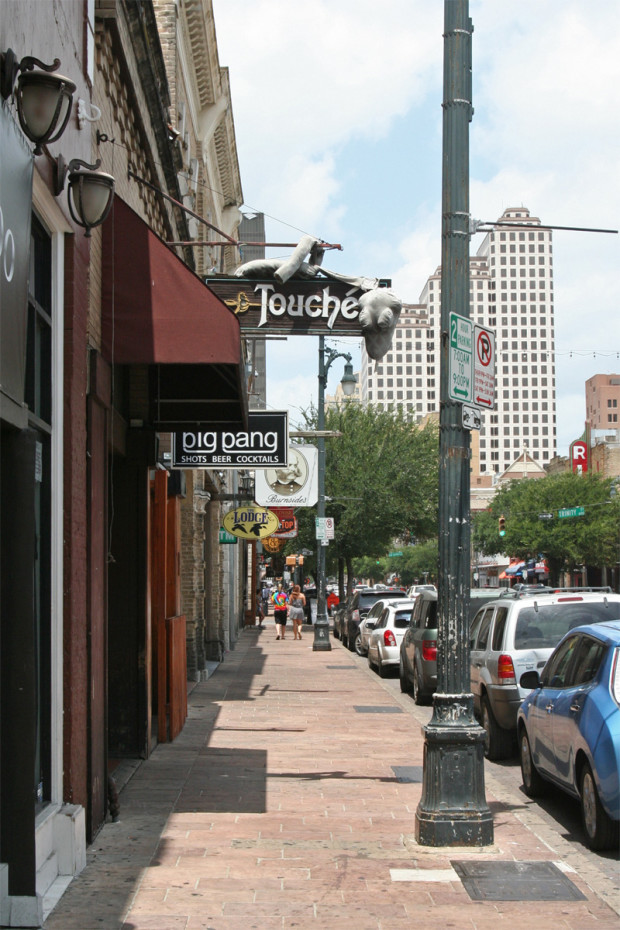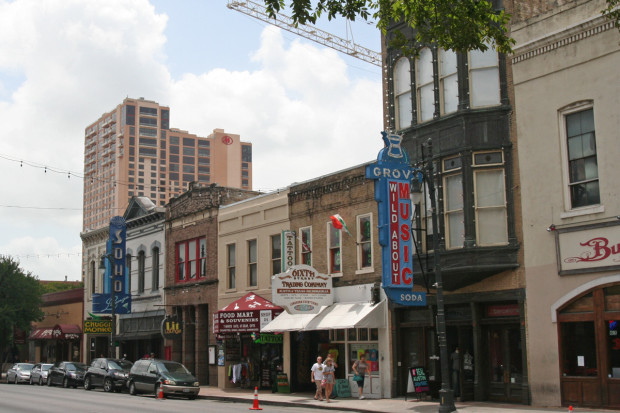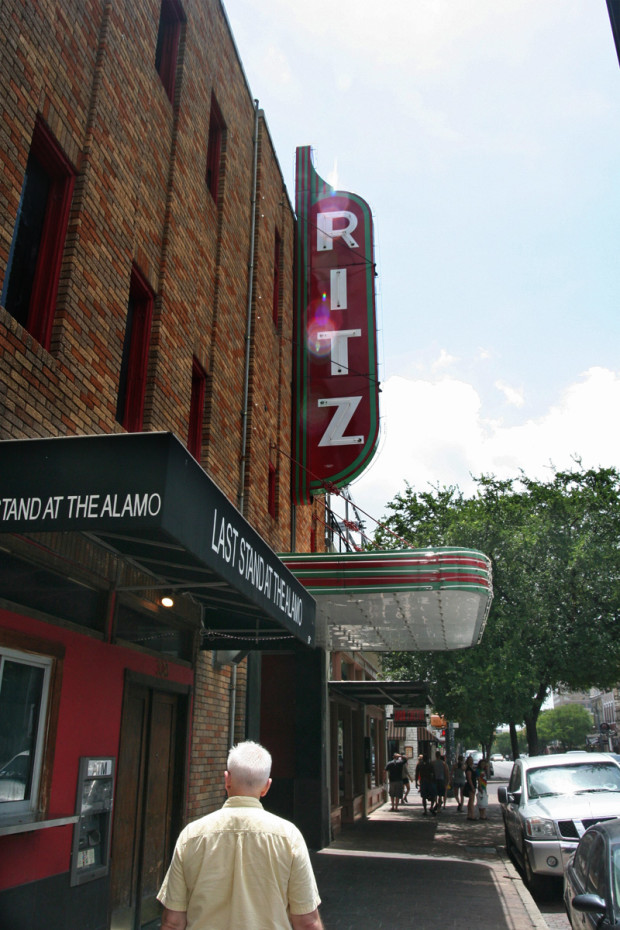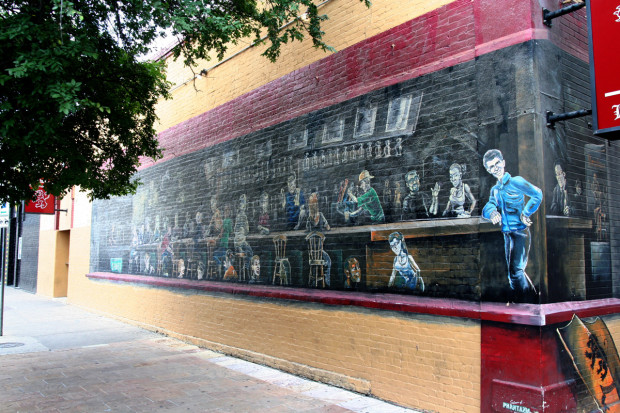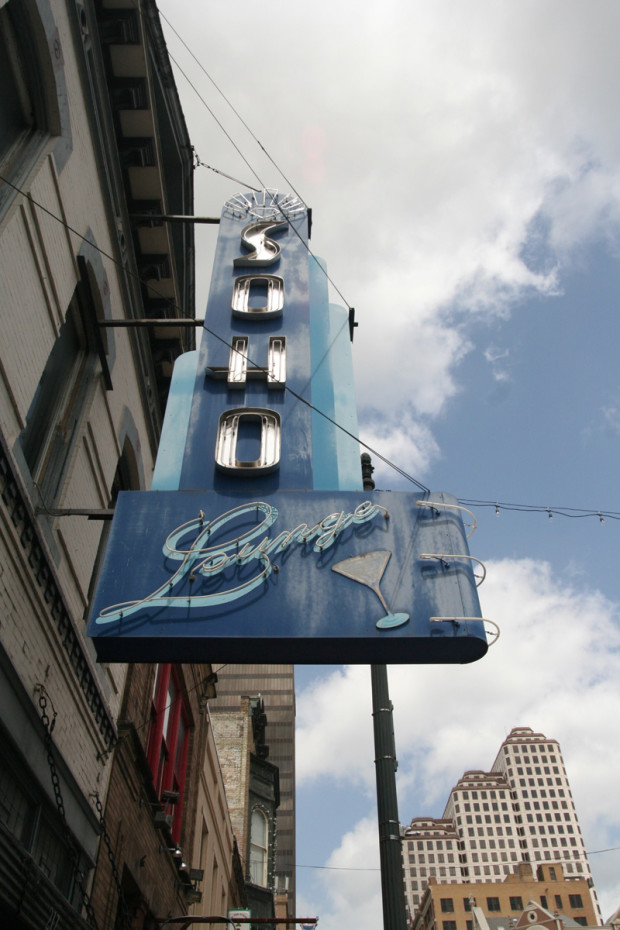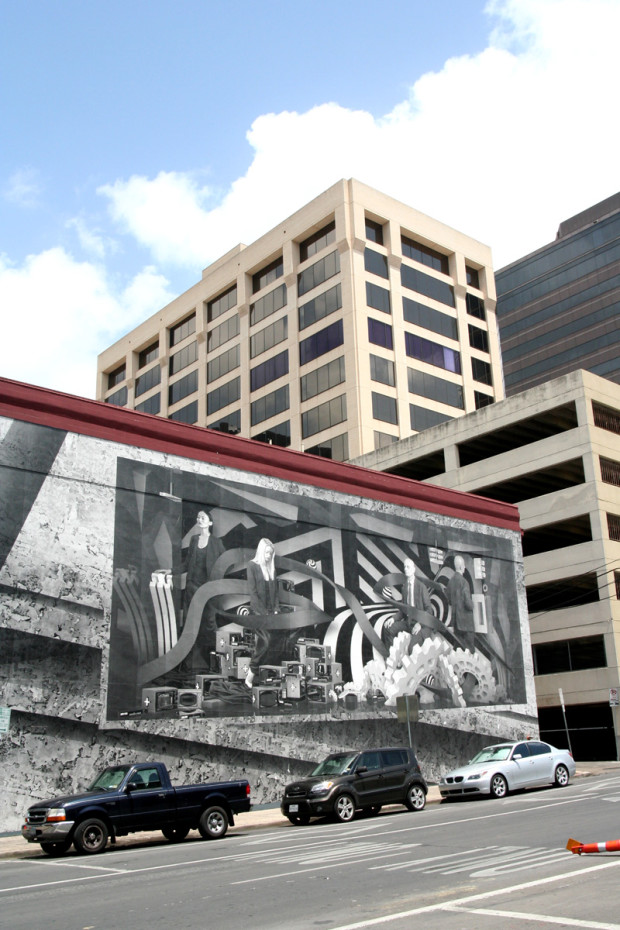 There were lots of fun shops, bars, and restaurants, and it was past lunchtime, but we were waiting to eat at the airport. In fact, I was downright looking forward to some airport food.
But first…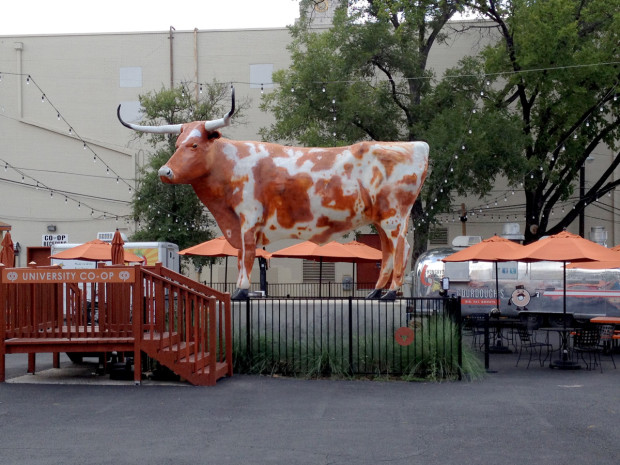 We HAD to go see this guy, named Bevo. I'd missed it on my previous trip, and it was just blocks away from where we'd parked on Sixth Street.
After that, we were off to the airport.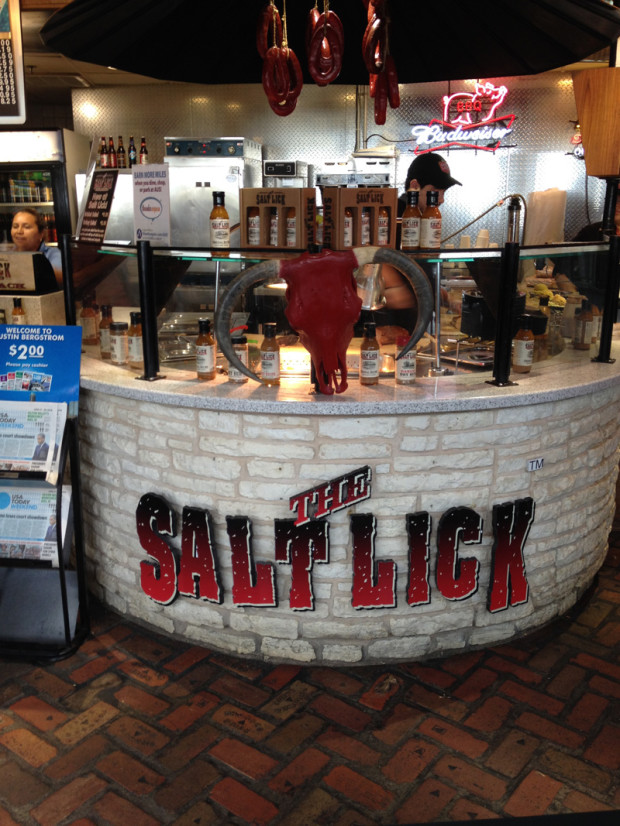 That's why I was excited about eating at the airport. It's where our love affair with Salt Lick BBQ Sauce began.
Of course, you can't buy Salt Lick sauce locally in Virginia. But it's really, REALLY good, so we get it shipped in special.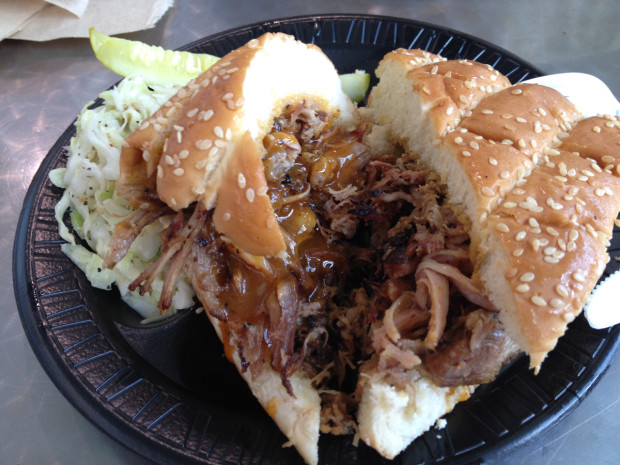 Hubby and I both were in pulled pork heaven. He's been digging the sauce for a couple of years now, but to experience the sauce atop The Salt Lick's own slow-smoked pulled pork took it to a whole 'nother level. Really.
I know it's just food, but man, is that stuff ever delicious.
That's what I call ending a fun-filled trip on a really high note.
Texas is such a big state. We've only seen a small part of it. I think Hubby and I will have to go back and see more of Texas one day…