…that makes mine look skinny by comparison.
A brand-new, big-ass motorcycle, that is. And he couldn't be happier.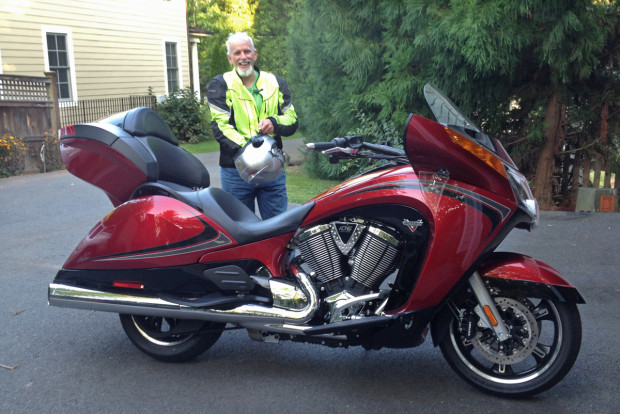 It's a brand-new, 2013 Victory Vision Tour.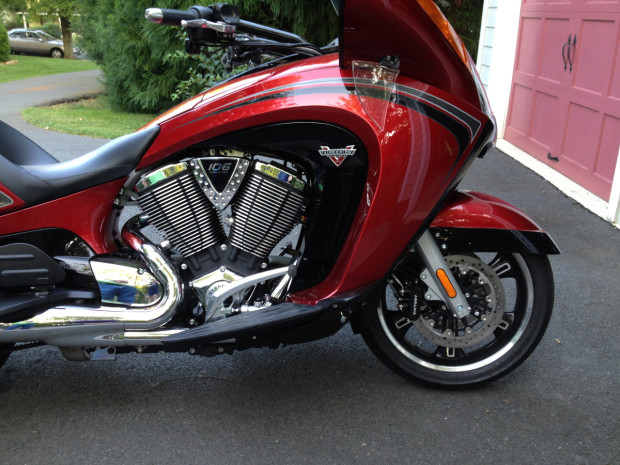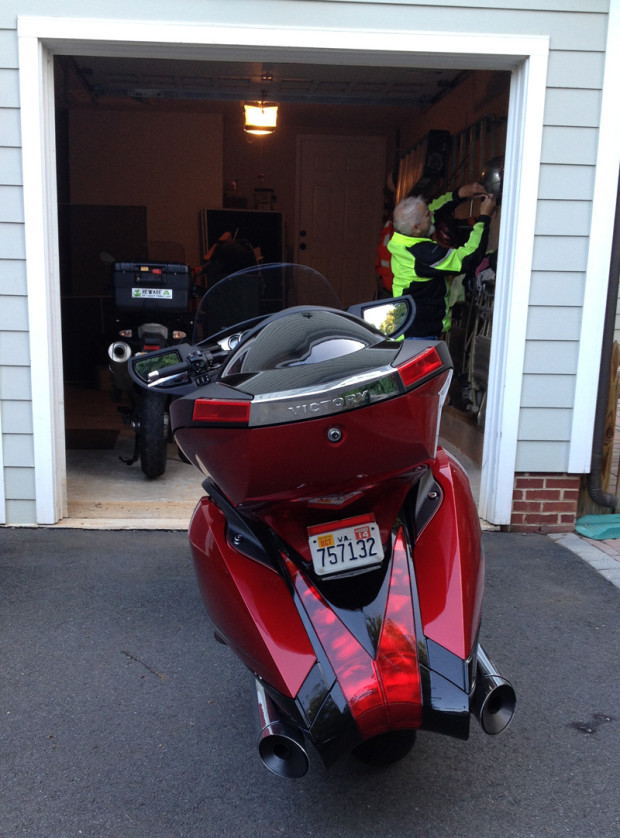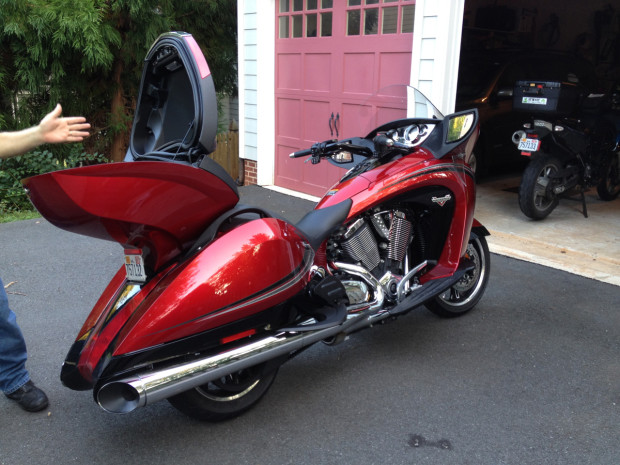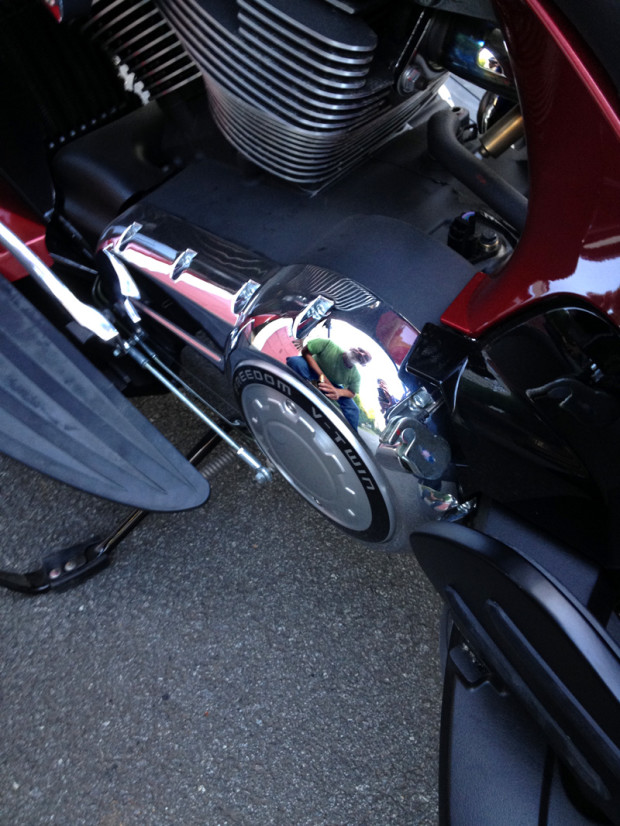 He has been wanting a Victory touring bike since he first saw them in 2008.
He used to have a Kawasaki Vulcan Nomad 1500cc touring bike. Which he traded in and instantly regretted when we bought our BMW F650GS bikes in early 2011.
Don't get me wrong, he always enjoyed riding his GS, but they're not the most comfortable bikes. Especially over long periods. And Hubby does enjoy long-distance motorcycle excursions.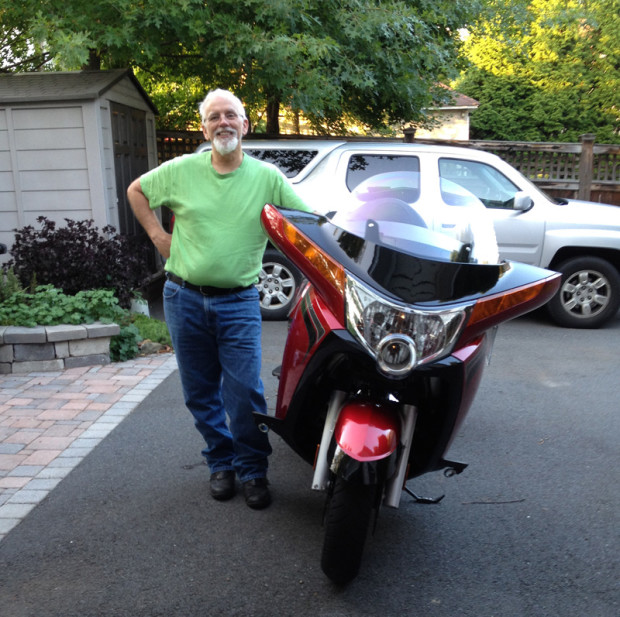 I'm so excited for him.
Speaking of excited… the guys at the Victory dealership sent a t-shirt home for me.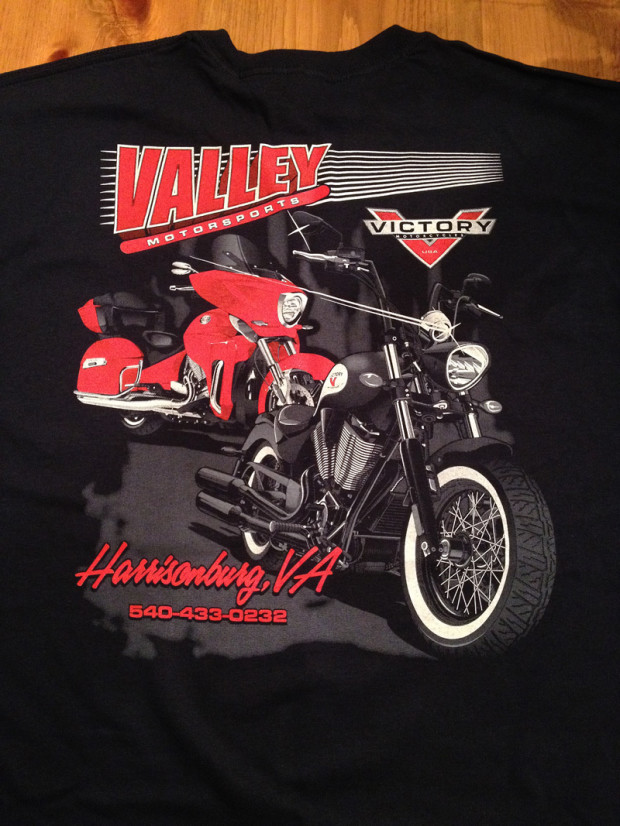 And I'm a t-shirt girl. So, yay!
Wanna see something that's more exciting than the shirt, but not at all Victory-related?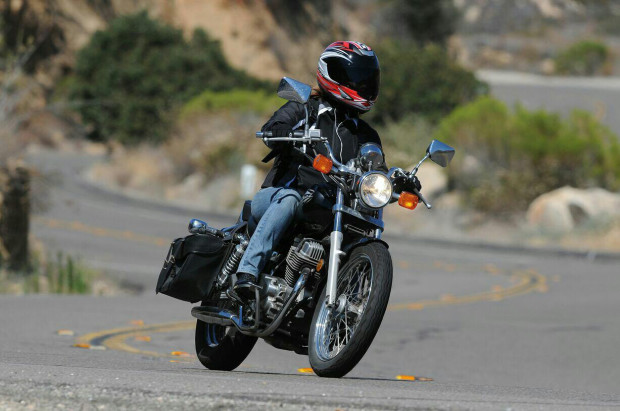 Yep, that's our eldest, Shannon, carving up the turns on a California highway.
I don't know the name of that road, but it's one of those "gotta-ride" routes so popular among motorcyclists.
Unbeknownst to Shannon, there's a photographer there who takes pictures to sell to riders. A friend of hers, who did know about the shooter, went on-line a bought this image for her.
That's my kind of friend.
Isn't it an awesome pic? Go, Shannon.