Hubby and I returned early yesterday evening from a two-day jaunt west and south through Virginia into West Virginia.
The weather was close-to-perfect, the roads were amazing, and the scenery was breathtaking. Oh, and the travel-planning gods smiled upon us by seeing both of our hotels were within easy walking distance of a…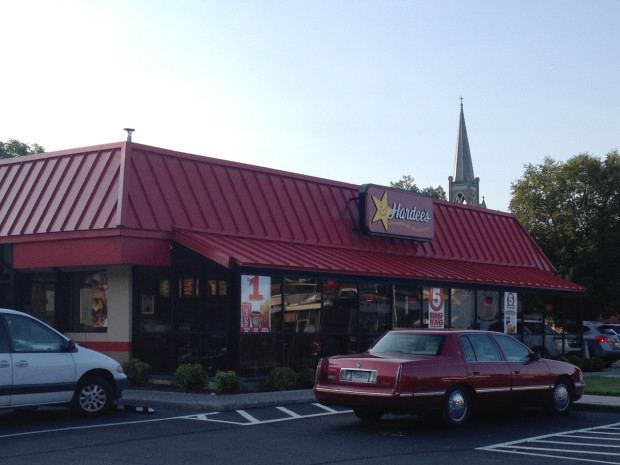 For those of you not familiar with Hardee's, here's a pic of their breakfast menu. Hubby thinks it's weird that I take pictures of stuff like this. But I did it for you.

You know how I love their breakfast biscuits. If it's possible, that husband of mine loves them even more than I do. We are both such food connoisseurs. LOL.
We left Friday evening, an hour and 45 minutes later than planned. My job was the reason for that delay. It wasn't a huge deal, but did mean we had to ride staring into the setting sun for about half of our two-hour journey (we ended up in Staunton, Virginia for the night).
I have lots of pics and video to cull through. For now, I'll leave you with this one helmet cam capture.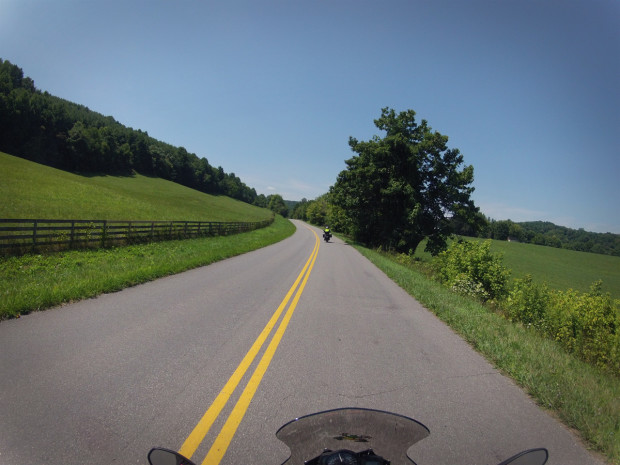 Believe it or not, the name of that road is the Cowpasture River Highway. Serendipitous, eh?
Despite not having visited or captured pictures of myself with any roadside oddities, we had a fabulous time.
I'll share more with you later. Once I've had a chance to look back over all of the images I captured to share with y'all.
It'll be worth the wait, I think.