We are back home after our fabulous European vacation.
It's funny how a trip that really was to be an uneventful, laid-back visit with friends can result in 3,500+ pictures. It will take a while to go through those, that's for sure.
As I write this, Hubby is in Baltimore, retrieving our doggie-girls from my mother-in-law's house. She was kind enough to watch over our babies while we were away.
Eric and Kelsey are coming by for lunch later today. It's a farewell-for-now lunch as they are leaving for Spain on Monday. Their plan is to live there, assuming they can find jobs to secure the work visas they will need. I'm happy for them, really, but sad knowing two of our kids will be living on a whole 'nother continent. I do foresee a trip to Spain in the near future, however.
Since I go back to work today, I won't have time for picture sorting. But I'll get to it soon.
For now, here are a couple of pics from our last lunch with Annelies and Yves in Trier, Germany.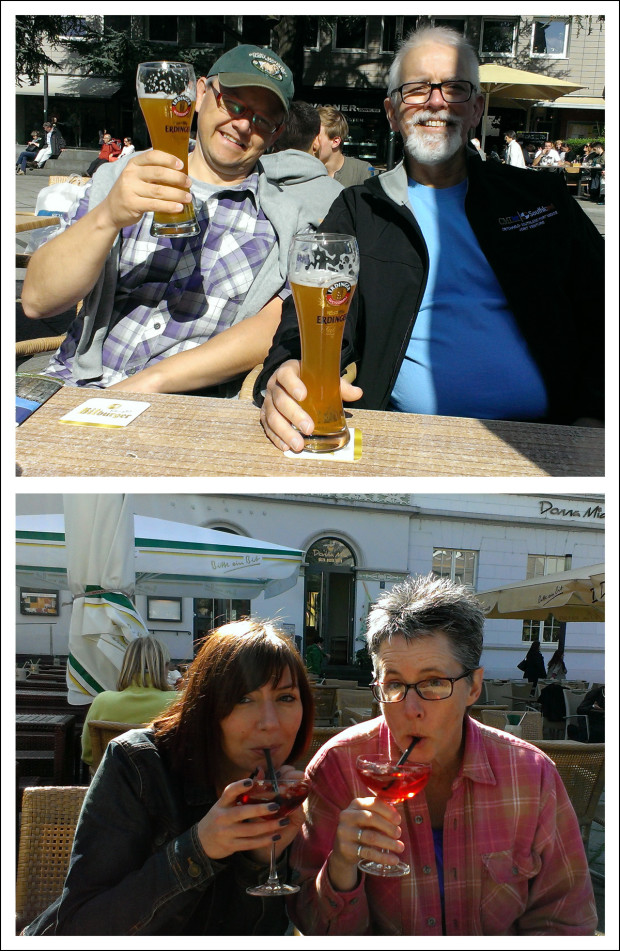 It's good to be home, but it is always hard leaving our friends behind. Hubby and I are lucky to have these dear folks in our lives.
Here's to more amazing adventures together.