This is another installment of our Europe 2014 trip.
As I mentioned in a previous post, Annelies and Yves recently bought a new-to-them house with a huge renovation budget. They surprised us on the way to Brussels with a stop to see their new digs.
But first… here's a classic series of photos captured on Friday afternoon. Yves was cooking up some burgers, Annelies and Mike were chatting, and I was just taking it all in. I couldn't help but chuckle as Annelies and Mike chatted. Their hand gestures amused me.
"Now, what are you laughing at?" Annelies asked.
When I told them it was their use of hand gestures that was amusing me, they continued… (If you just see a black or empty space below, click on it. A plug-in may need to be installed for you to see the short slideshow, with music.)
We laugh A LOT when we are together. And I sometimes get a bit of good-natured abuse.
Anyway… here we are having dinner on Day 1.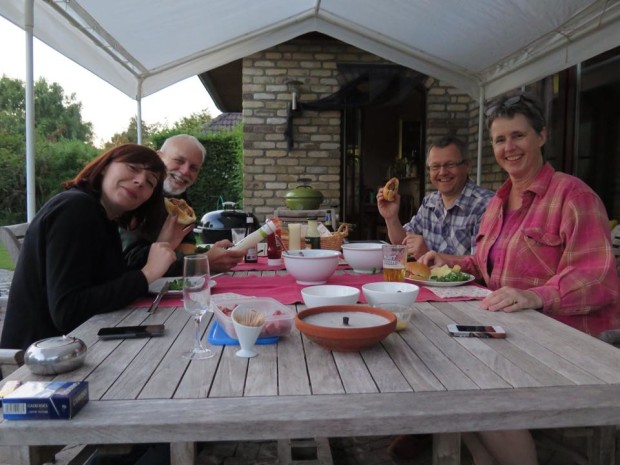 Here's a shot of their current house from the "garden" (what we call their backyard).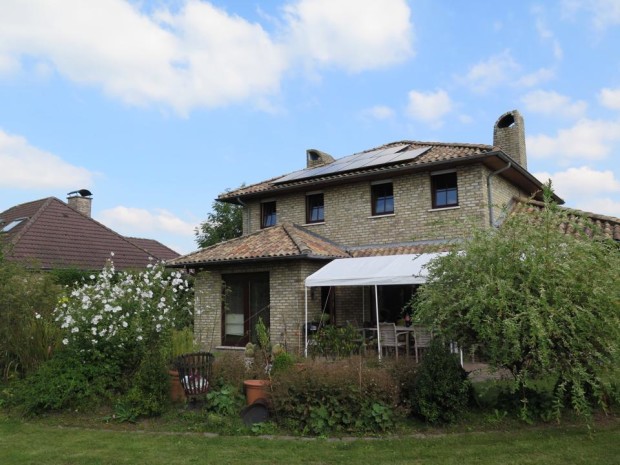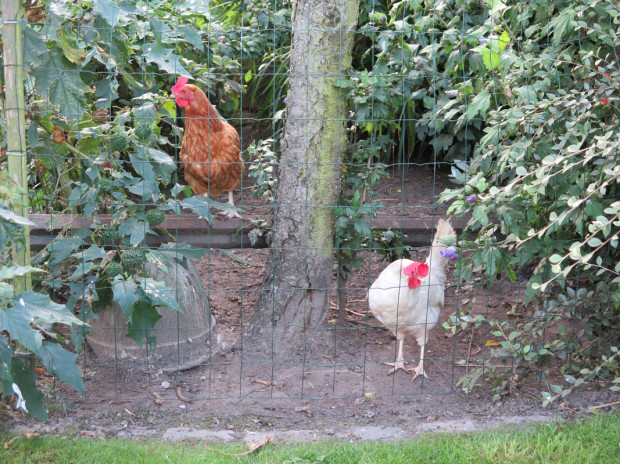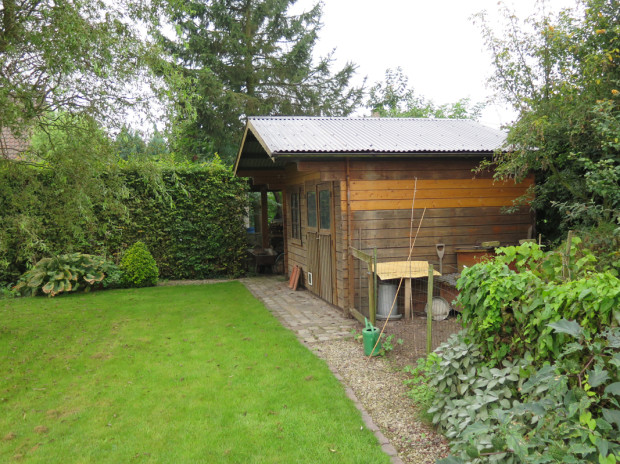 Their current house and yard are relatively small. They (Annelies mainly) want a more modern-looking place and a bigger garden (that's Yves' priority). In a small country like Belgium, big pieces of property come with a big pricetag. So, to keep the purchase within budget and get the exact house that they want, they bought an older property, built during the 1950s, and are going to completely renovate the place. And I do mean completely.
They are not yet sure whether the chickens will be making the move.
Their "new" house is really just a shell, so I didn't take many interior pics.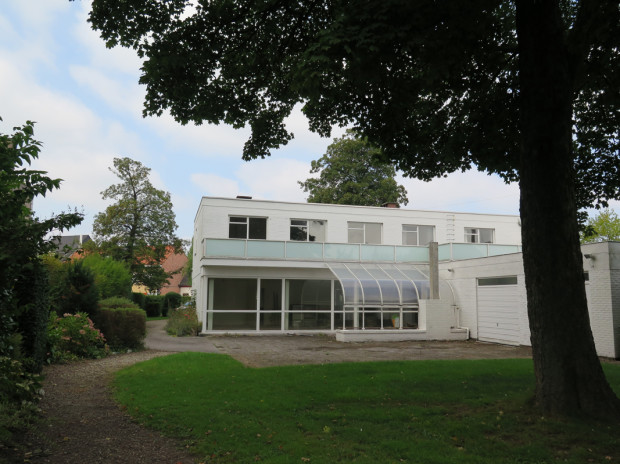 Annelies' home office will be in the left-hand side of the second floor, just off the terrace/deck. She'll have a lovely garden view.
The house was most-recently used as doctors' offices, I think. This huge door will be kept and incorporated somehow into the decor of Yves' man room.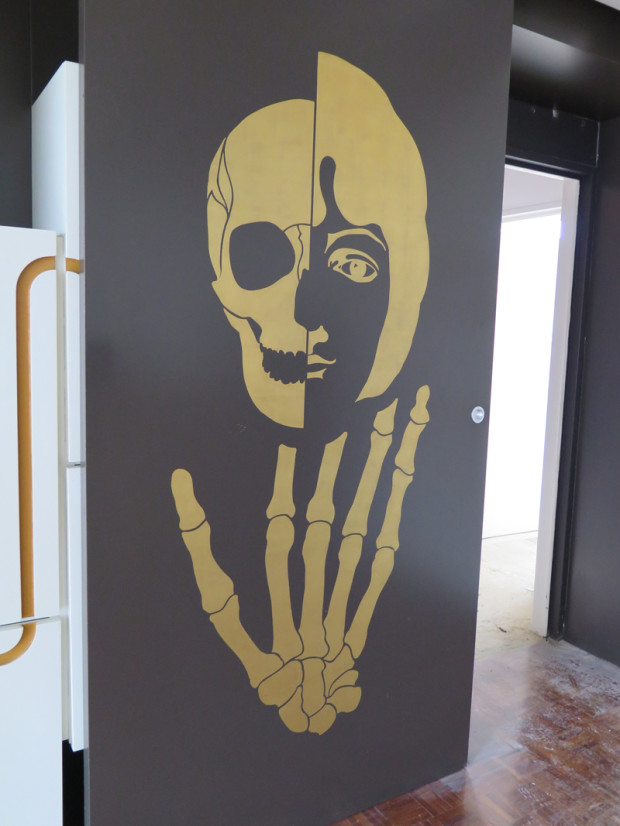 Here's something we don't see in America…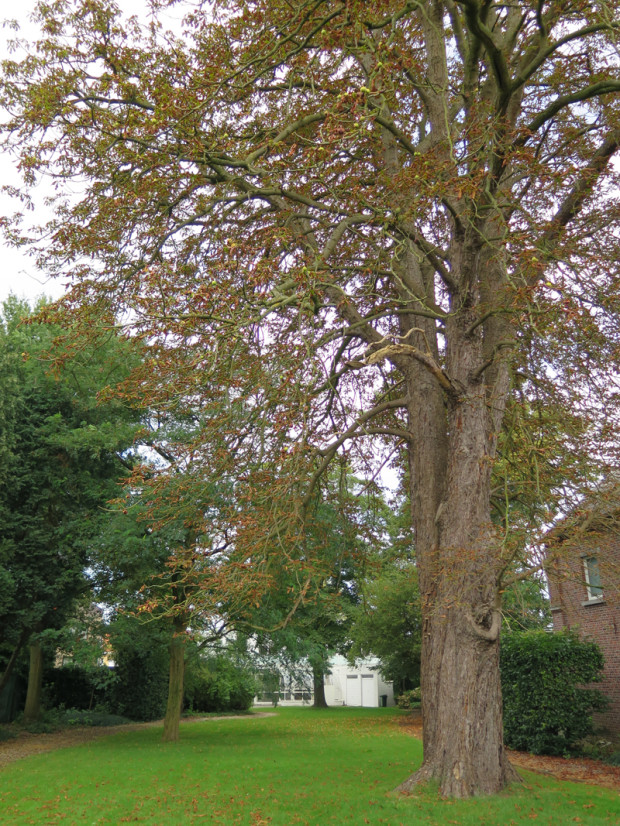 Where there's a Chestnut tree, there are…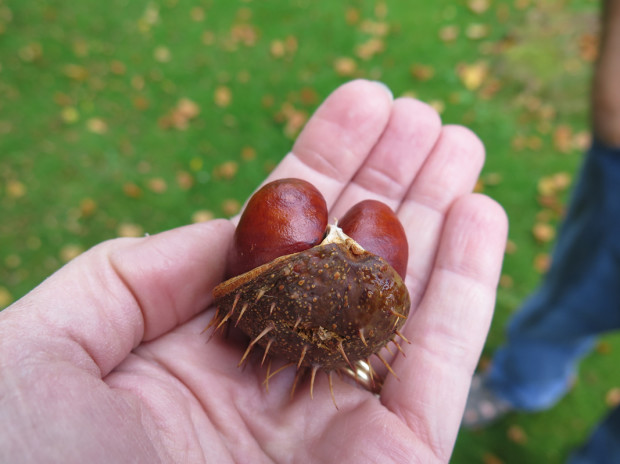 It's a huge garden.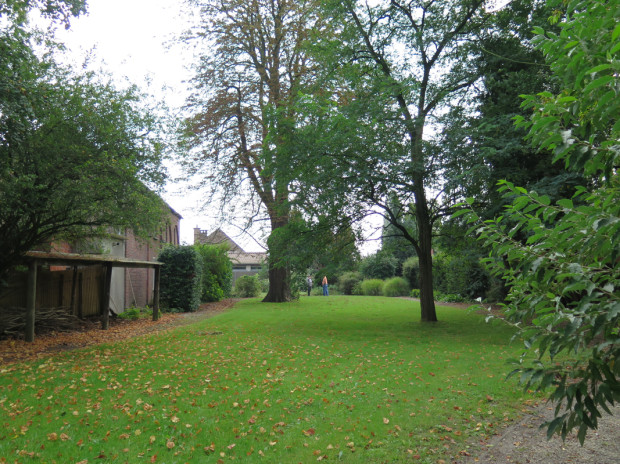 Their new neighborhood is more-urban than the one where they currently live. But I think it's got a fun and funky feel.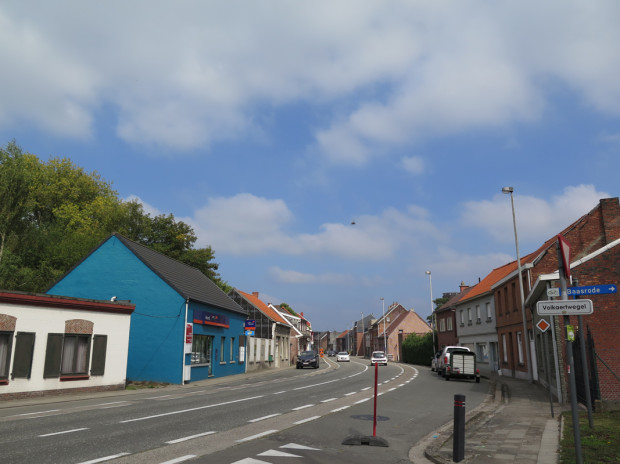 Hubby and I are both looking forward to our next visit when the house renovation should be complete. Or mostly, complete. There's only so much you can do at one time.
All of the pics from our arrival day, old house, and new house can be viewed in this Flick album.
What do you think of their new more-urban oasis?