It's Fall. My favorite time of year. The air is cool and the landscape is colorful. Notice I didn't just say trees? The grasses and other ground plants change, too, which just makes for an even more-dramatic landscape.
Have I mentioned that I love Fall?
I planned a ride for Saturday. Hubby planned yesterday's ride.
He'd mentioned on Friday that he wanted to go to Flint Hill for brunch on Sunday at Griffin Tavern and Restaurant, our go-to restaurant in that area.
I knew I wanted to go to Syria, which isn't too far from Sperryville, so I thought we could eat at the Thornton River Grille. It's got a 4-star Yelp! rating and we've never eaten there, so I figured it was about time.
Unfortunately, I forgot to factor in the leaf peepers. I also didn't consider the Graves' Mountain Apple Harvest Festival in Syria. (Only because I didn't know of it.) We were mired in traffic in Syria for a bit as a result. Sperryville is very close to Shenandoah National Park, and was quite congested. And the Thornton River Grille was way too crowded (there was at least a 30-minute wait for a table), so we went to nearby Headmaster's Pub, which has a 3.5-star Yelp! rating.
It was busy, too, but much smaller, so we thought we'd be okay. The food was good, but we had to wait a REALLY long time (about an hour after arriving) for our meal. Since we'd gotten so delayed, we nixed the second half of the route I'd planned, but did take the scenic route home.
Anyway… it was still a nice ride. Here are my favorite pics from around Syria, a lovely little spot just outside of Shenandoah National Park (SNP). For those who don't know, SNP is the home of Skyline Drive, which is always extra-crowded at this time of year.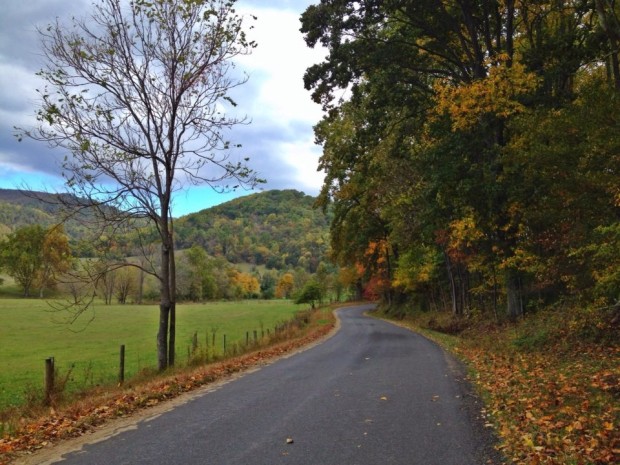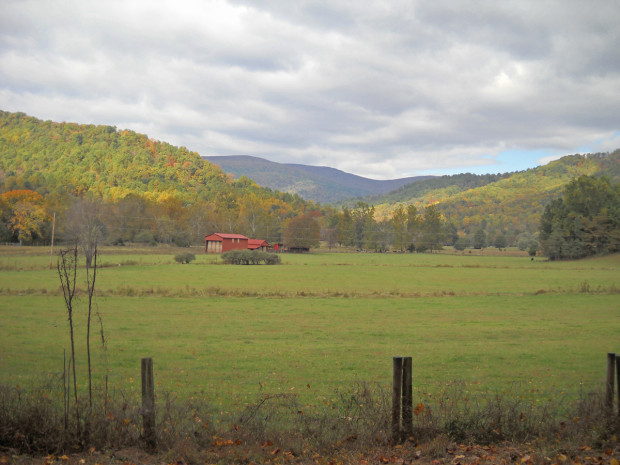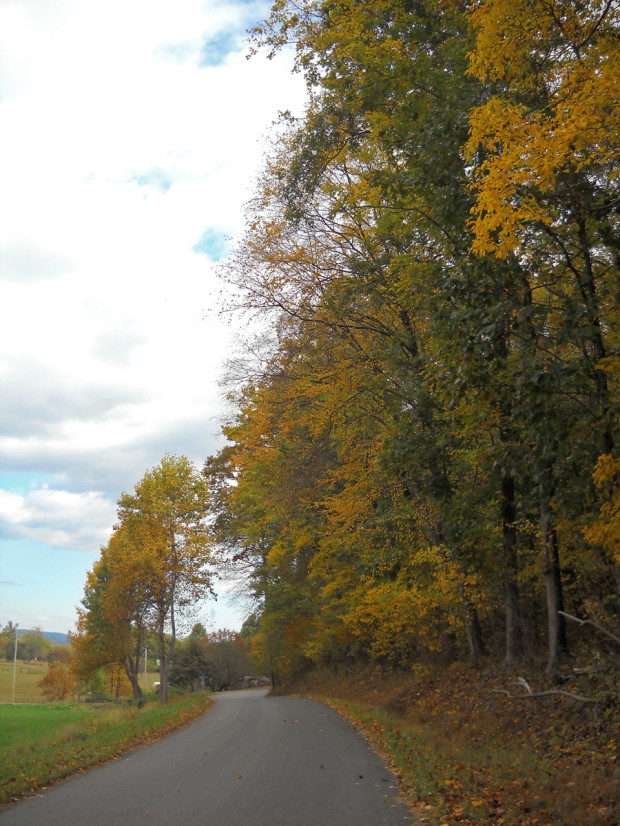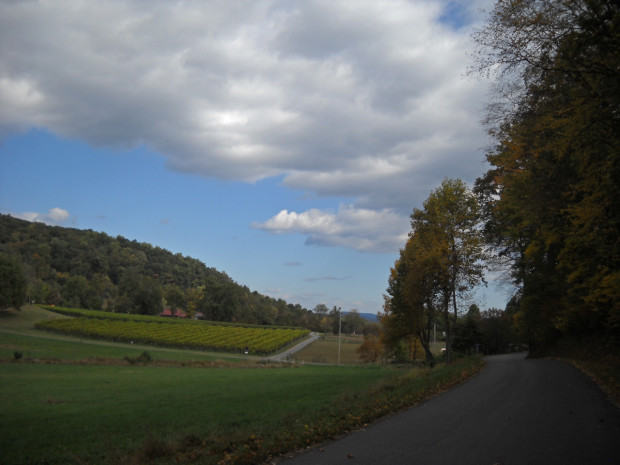 See why I wanted to go to Syria? It really is a pretty spot, especially in the Fall.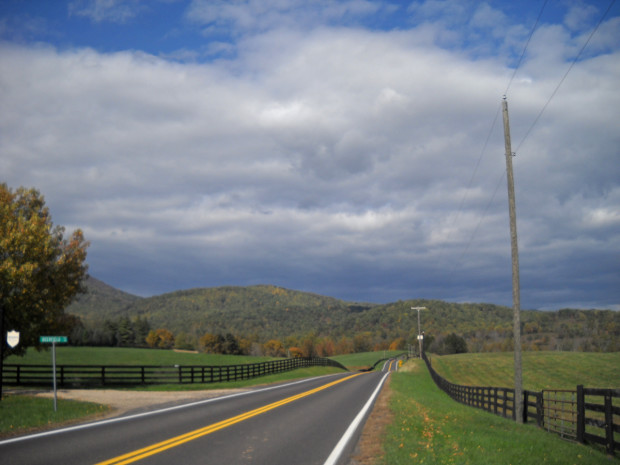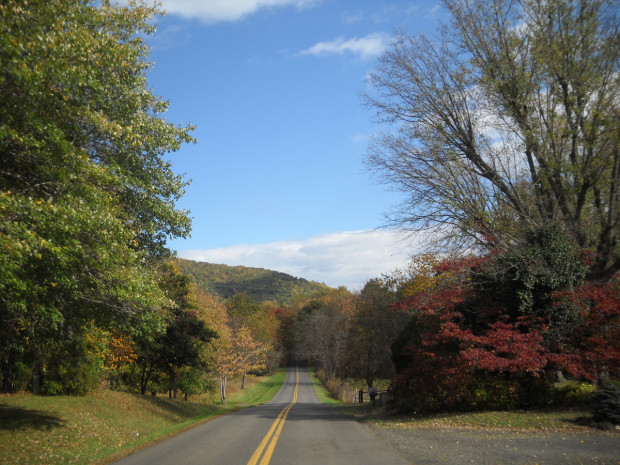 Sorry, but I can't remember where that shot was taken. At one point, I started snapping pics with my point-and-shoot while riding.
Those pics are all from Saturday.
On Sunday, Hubby took the lead, so I decided to wear my helmet cam. Lucky for me, I'd remembered to charge the battery (for a change).
Here's a slideshow for you. I added music, which you may or may not like, so be sure to check your volume before clicking play.
If I'm being honest, his route was nicer. Plus, we got to stop at the Griffin Tavern in Flint Hill for brunch.
Now I need to get rolling on today's new, long, solo adventure.