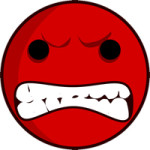 A week or so ago, I sent a simple e-mail.
It was short and to the point, or so I thought. Yet the response was quite shocking. Not to mention, FAR more than I bargained for.
You be the judge.
The text of that e-mail, followed by the reply, is below.
It was the reply that REALLY floored me…
But wait, I'm getting ahead of myself. There's some background info you need to be aware of first.
About two years ago, I bought a heated mattress pad from Amazon.
We've used an electric blanket for years, but an electric mattress pad makes so much more sense since heat rises.
We LOVED it. Until it broke a couple of weeks ago.
I was pissed. I hate when stuff breaks.
I checked my order history on Amazon, found the order, and confirmed that the pad was advertised as having a five-year warranty.
I looked and looked, then looked some more, but could NOT find contact info for the manufacturer anywhere.
So I sent this simple message to Amazon using the order feedback form.
I need help finding contact info for the manufacturer. It's sold with a five-year warranty, but I cannot find any info online about the company or how to reach them.

Can you help?
That's all I said.
A very short time later, I got an e-mail from Amazon. I opened it, thinking it was just going to be one of those automated messages saying something like, "We received your feedback. Please give us 24-48 hours to respond."
Here's the text from that shocking e-mail…
Hello,

I'm sorry for the problem you had with the item.

I understand that you are unable to find contact information for the manufacturer for warranty. Unfortunately, we weren't able to find the contact information of the manufacturer.

In this case, I'd like to help you however, I'm not sure how you'd like us to proceed. I'm happy to send a replacement order for this item. If this solution won't work, I can issue a full refund. Please let us know by clicking the below link, which option you'd prefer.

I'm sorry if this additional step might cause you any inconvenience. I hope you'll understand that this will help us in assisting you more precisely.

One of our aims at Amazon.com is to provide a convenient and efficient service; in this case, we haven't met that standard. I'm truly sorry, and I hope you'll give us another chance in the future.

We look forward to see you again soon.
Best regards,
Arjun R.
I clicked on the link, which was deleted before sharing the message above. All I had to do was check a box to indicate whether I wanted a refund or a replacement. It's been cold, so I checked replacement.
That generated the following e-mail (personal info deleted)…
Hello,

Thank you for letting us know how you'd like us to proceed with the "Soft Heat Micro-Plush Top Low-Voltage Electric Heated King Mattress Pad, White" from your order #xxxx.

To fulfill our promise, I went ahead and placed a replacement order for you at no extra charge. I've also upgraded the shipping method to One Day Shipping at no additional cost.

Also, I kindly ask you to please return the mattress pad at our own expense. Please click the following link to print your return mailing label:Your patience and understanding is highly appreciated in this matter.

We hope to see you again soon.

Best regards,
Juan O.
The next morning, we had a new mattress pad.
How's that for fabulous customer service?
I have always loved Amazon, but now I love them more than ever.

If I had made that purchase anywhere else, I would have had to battle to get them to even reply to my e-mail, much less volunteer to replace the item at their expense.
Oh, and the item is currently selling for more than I originally paid. They paid all shipping charges, too.
Amazing, right?
I can't imagine ever want to shop anywhere else.
Way to go, Amazon!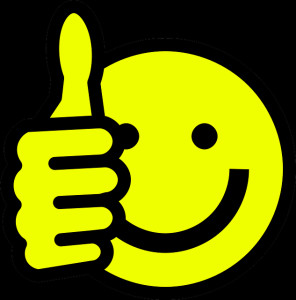 That's the way customer service is handled. Not only am I satisfied, I am sharing my happiness with the world.