I am woefully behind on posting about our European vacation. Heck, I'm behind on blogging, period. It's been hectic around here, and I just haven't been motivated to post.
But here goes…
From Gloucester, I'd thought we could wend our way through the countryside, see a couple more cathedrals, and finish the day off in Brighton, a seaside resort town. But since we'd lingered longer than anticipated in Stow-on-the-Wold AND Gloucester, and still had a three-plus-hour drive ahead of us, time was getting tight. And by then, we were both kind of cathedraled out. One can only see so many of those absolutely amazing places in one short span of time before they start blending together. So I told Hubby to just let the GPS plot the fastest route to Brighton and off we went.
Fast routes are rarely scenic, and they're not always fast either. The GPS took us down past London — on the southwest side — and then south on the M23 past Gatwick Airport. It was nearing rush hour, so traffic was rather heavy.
Our hotel was actually in Hove, a town to the west of Brighton. It appeared to me that the two sort of blended together. As it turns out, Brighton and Hove were merged in 1997 to form the borough of Brighton and Hove. Then, in 2000, the conjoined towns were officially granted city status. So I guess you could say we stayed on the Hove side.
We were both a bit loopy from hunger and fatigue, so after we checked into our hotel, we set out to find a pub.
There were two reasons I wanted to go to Brighton. One, to see an English seaside town, which I pictured as looking much like Wildwood, New Jersey or Ocean City, Maryland. You know, with a boardwalk, souvenir shops, tiny restaurants galore, small hotels and motels, etc. The second reason was to get real, authentic fish and chips.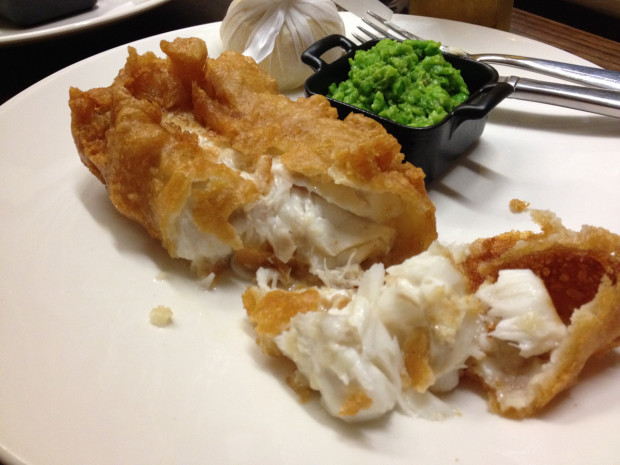 It took a while, but we finally found Hove Place. And, as you can see in the image above, we secured some fish and chips. They're commonly served with mushy peas, which I loved, too. Hubby, not so much.
The fish-and chips were seriously the best we'd ever eaten. As is to be expected when dining in a seaside, UK town, right?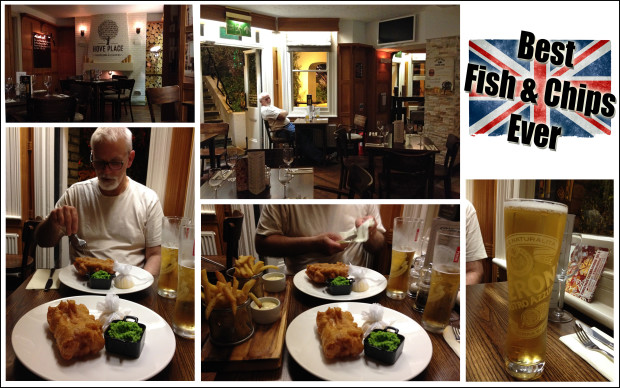 After that lovely, delicious dinner and two very large glasses of beer, we crashed back at the hotel.
The next morning, we looked around Brighton a bit before heading east to Dover, where we were scheduled to get a 2:00-ish ferry back to France.
Brighton was not at all what I expected. It's not a cute, quaint seaside town, it's a bustling city — with tall buildings and everything — that sits beside the water. And we had to cross mountains to get there. The city itself is quite hilly.
It was still cool to see. We explored Brighton a bit the next morning. After finding a car park — aka parking lot — we headed for the water, which was a bit more challenging than anticipated since we were in the middle of a city. But we did it.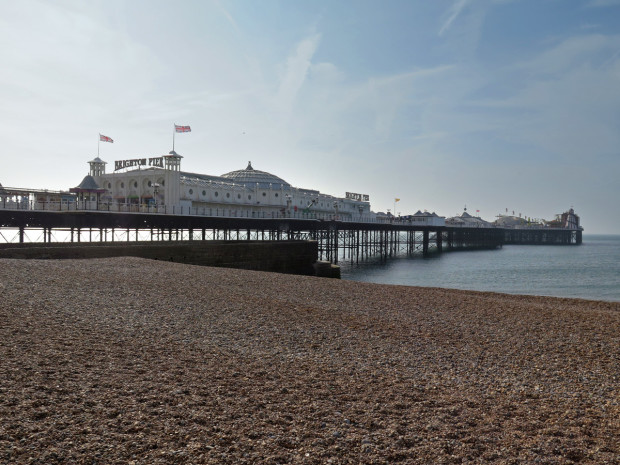 We were hoping there'd be restaurants or cafes on the boardwalk, but since there wasn't a boardwalk, we had to head back into the city.
Look what we spotted in a little alley…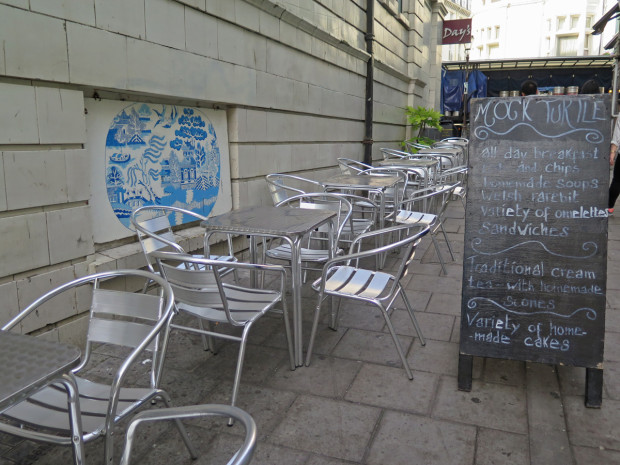 Since I'd never had a genuine English scone, we HAD to go inside.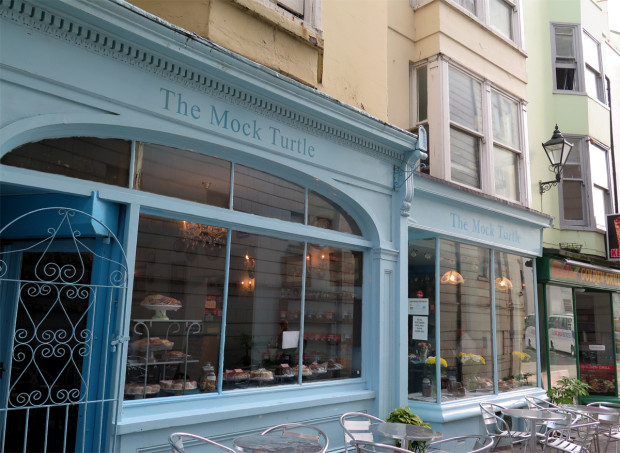 I'm so glad we did. It was super-cute.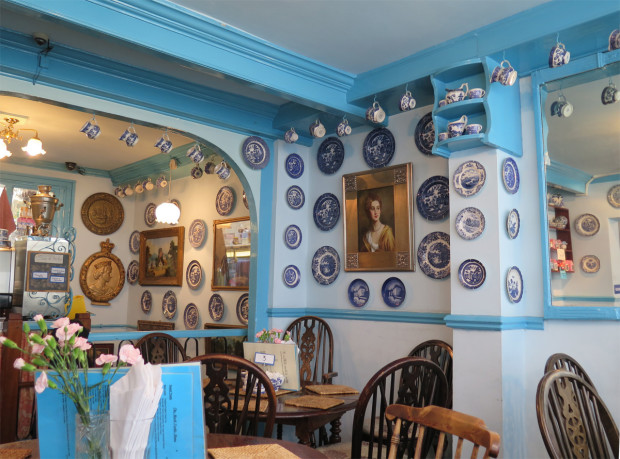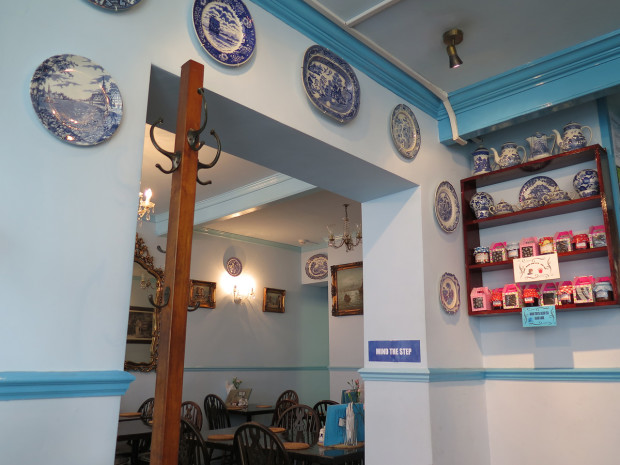 I snapped pictures while we waited for our breakfast to be served.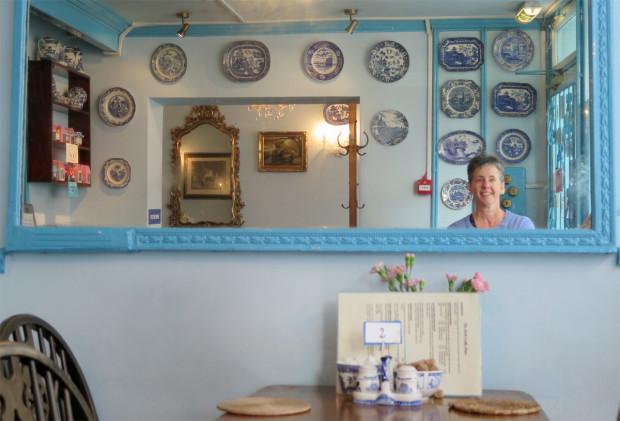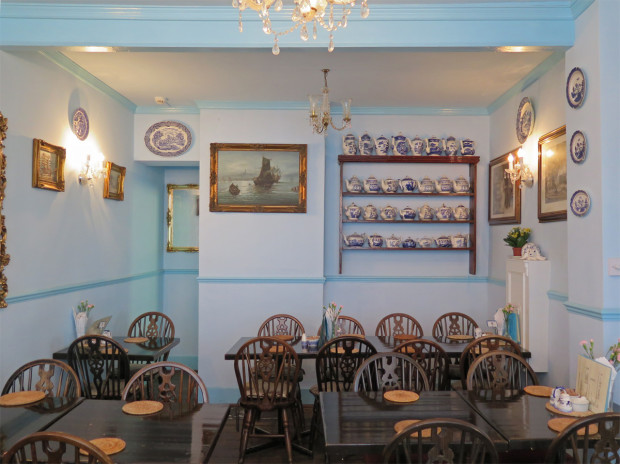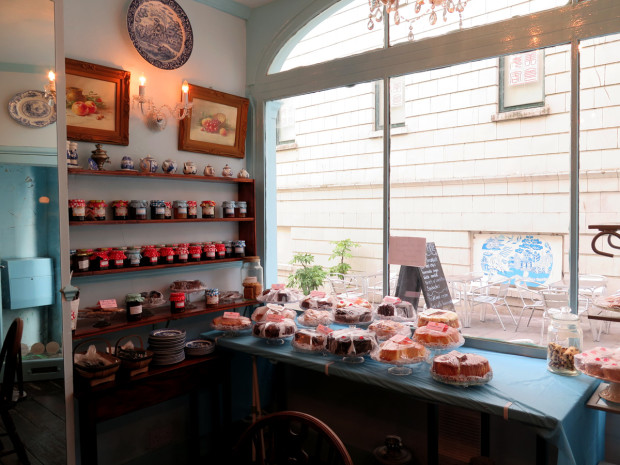 We both ordered scones and coffee. They were DELICIOUS, and were served on transferware to boot.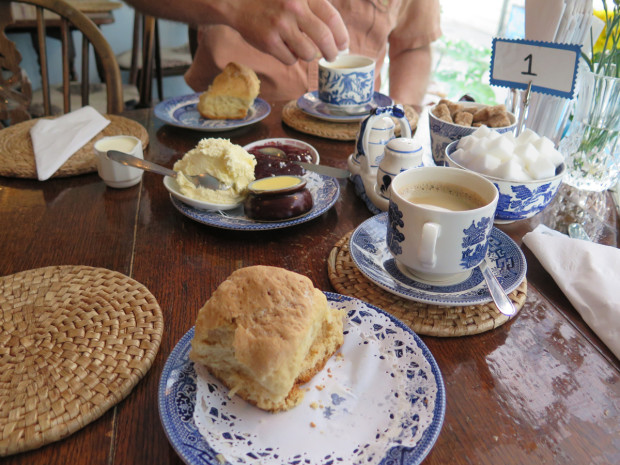 After that lovely English breakfast, we strolled around a bit more. Here are some of the fun images I captured.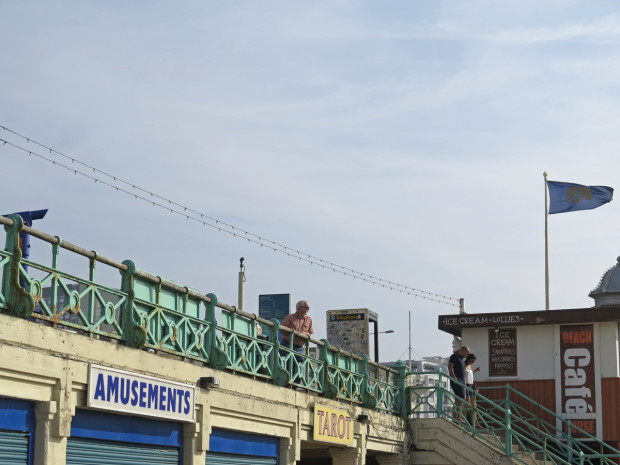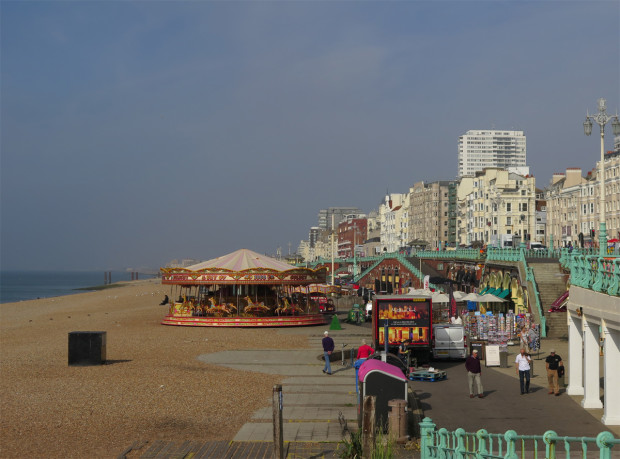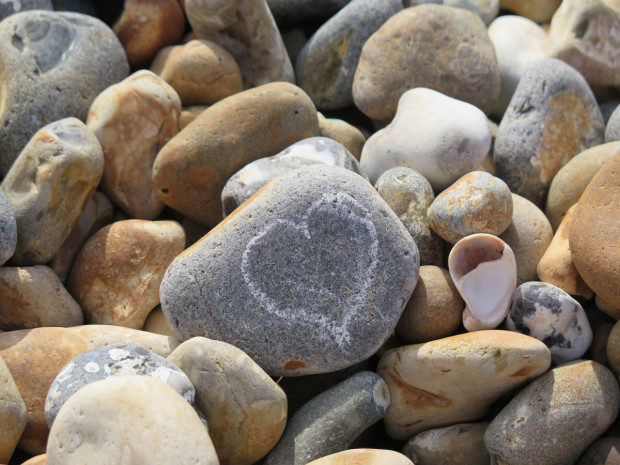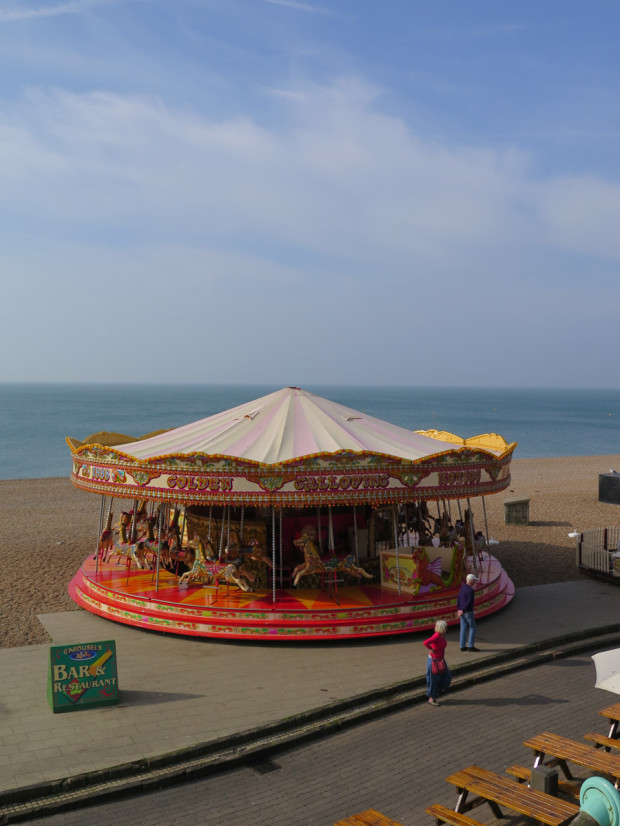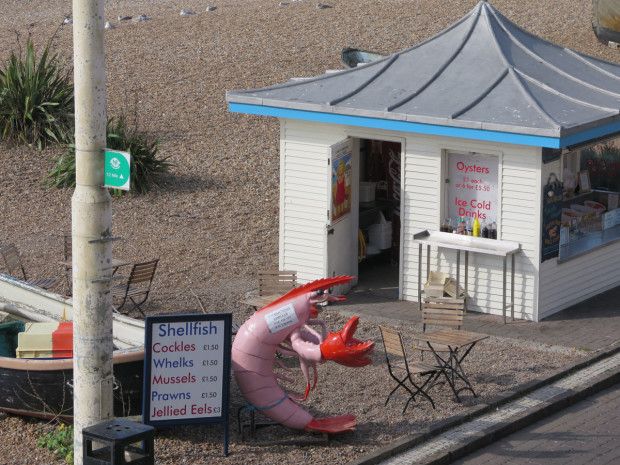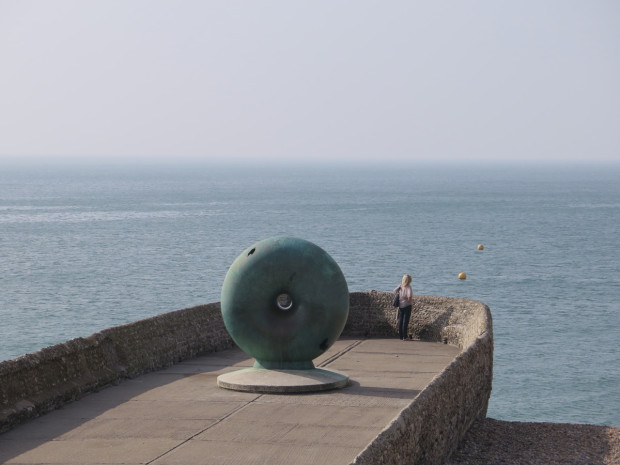 I thought that might have some sort of maritime significance, like a thing ships tied off to, but it's just art, known as the Doughnut Groyne.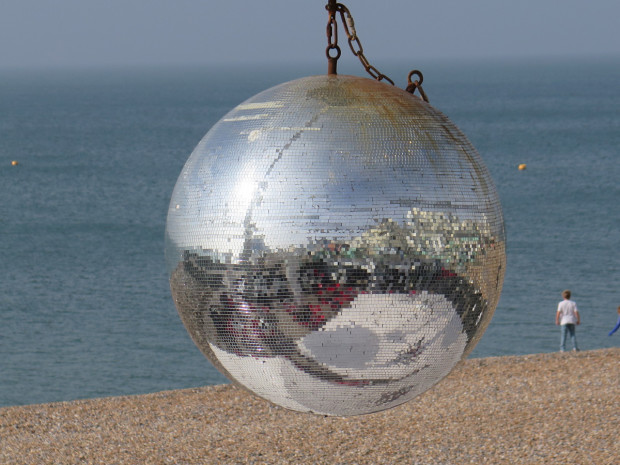 I had to laugh when I saw that, which immediately reminded me of the song, Shiny Disco Balls.
Here's a collage of images for you…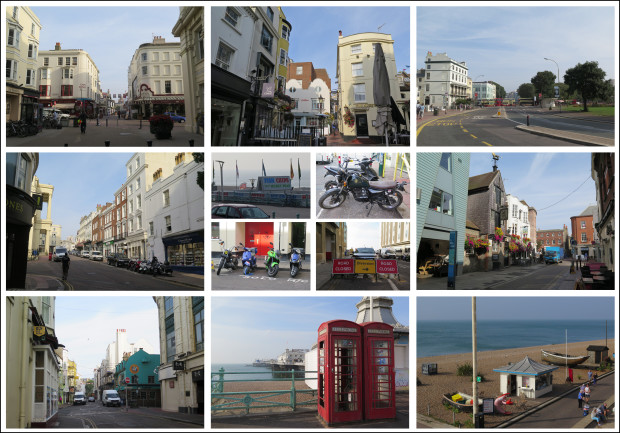 It wasn't long before we had to set off for Dover, which was a couple hours away. The drive was interesting, but mostly unremarkable except for some sheep.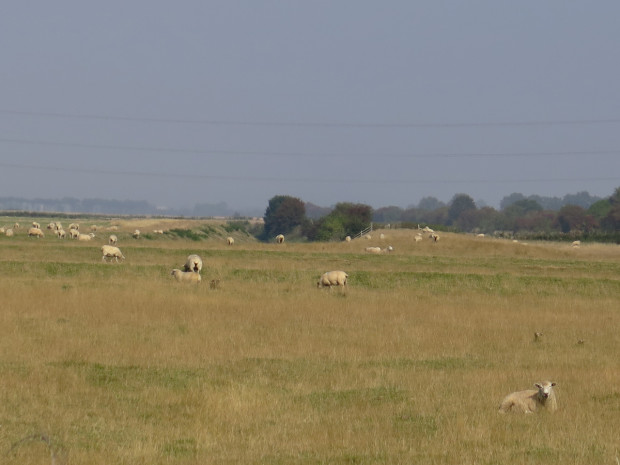 Before too long, we were at the ferry terminal.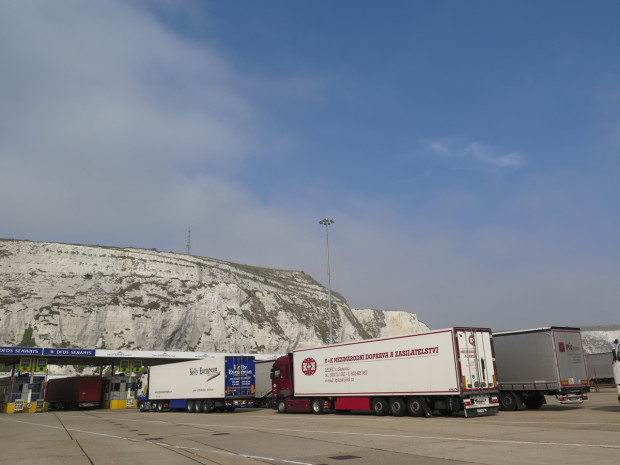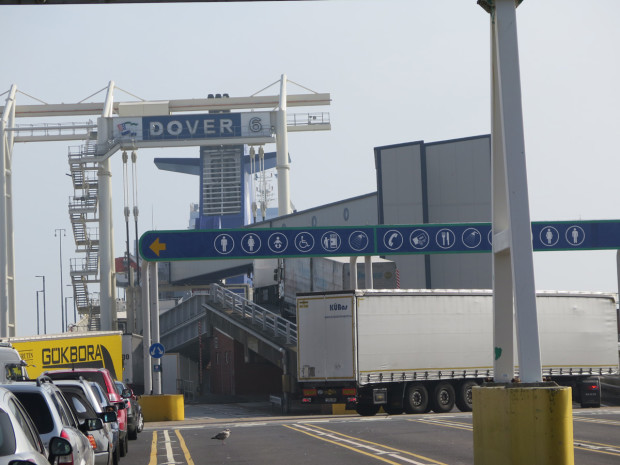 I used to think the Washington State ferries were big, but they got nothing on these English Channel behemoths!
If you like to see the full collection of pictures from that day, CLICK HERE to get to my Flickr album.
Next up… a walking photo tour of Annelies and Yves' charming village in Belgium.