Those of you who know me well know that I lean toward a somewhat primitive, country-style decor. By primitive, I mean folk art-type stuff, with dark, muted colors on pieces that are a bit old, rustic and/or rough. I have some antiques mixed in, too, but simple stuff. Fancy doesn't "fit" in my house.
Although I'm not a huge shopper, I do enjoy a good country store. And I REALLY enjoy country stores that also sell antiques and local, hand-crafted merchandise. Which is why I was so delighted to discover this place a year or so ago, only about 15 minutes from my house in Calverton.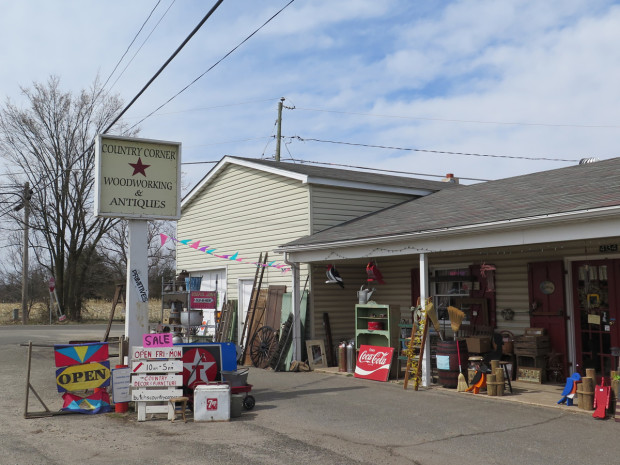 I stumbled across this adorable little store while looking for another antique shop I'd seen advertised. Country Corner Woodworking & Antiques is owned by Amy and Butch Beard. I've met Amy, a very nice lady who is usually running the place, but haven't met Butch, who does a lot of the woodworking.
I dropped in on my way to the farm last weekend, hoping to find a gift for a friend. I haven't taken pictures before because it's usually full of people. Since I was the only customer that day, I asked Amy if she'd mind my grabbing some photos so I could share this little treasure of a place with you folks.
If you're a local, or coming to visit for a bit, and want to see this place, I'd be more than happy to take you. Of course, you can go all by yourself, if you prefer, or with some other friend/family member.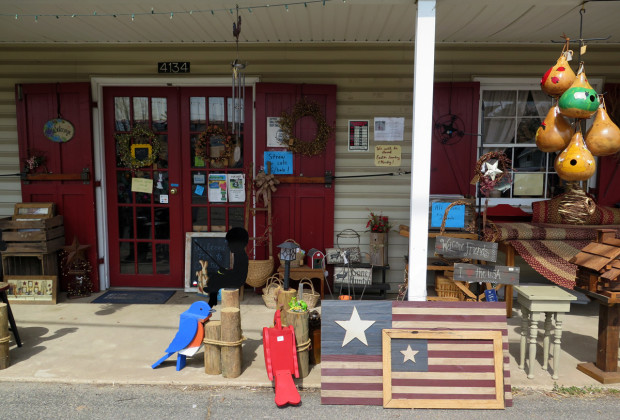 The Beard's shop is very much like the country stores in Lancaster County, Pennsylvania. In fact, they get a good bit of merchandise from Amish wholesalers in and around Lancaster.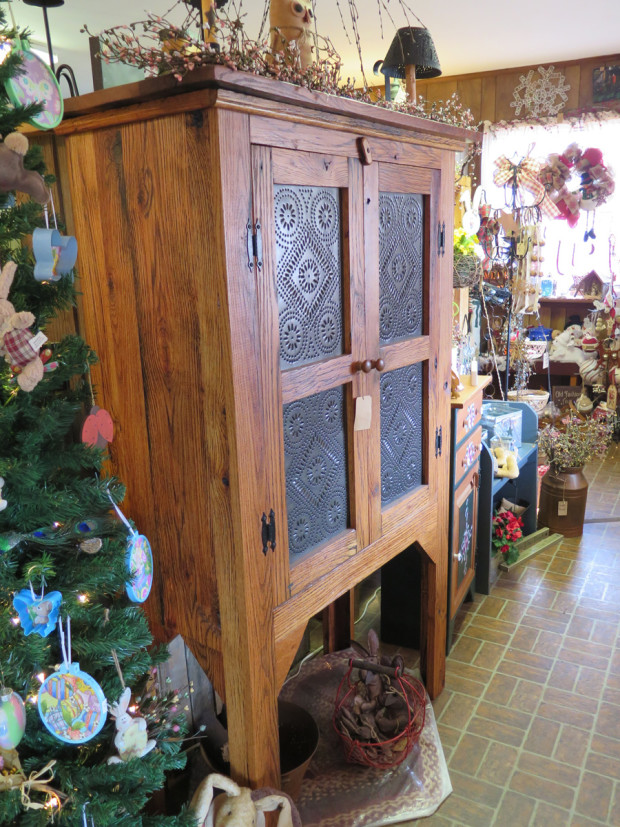 Butch makes a lot of stuff, too. My favorite piece that day was this gorgeous pie safe, fashioned from recycled oak fence boards. Isn't that wood gorgeous? The inside was my favorite part.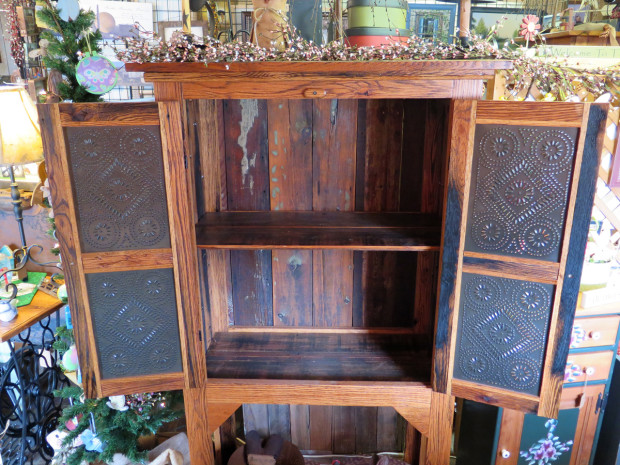 I just love how you can tell that the wood has some age to it.
Here's another cabinet he made, using an old shutter for the door.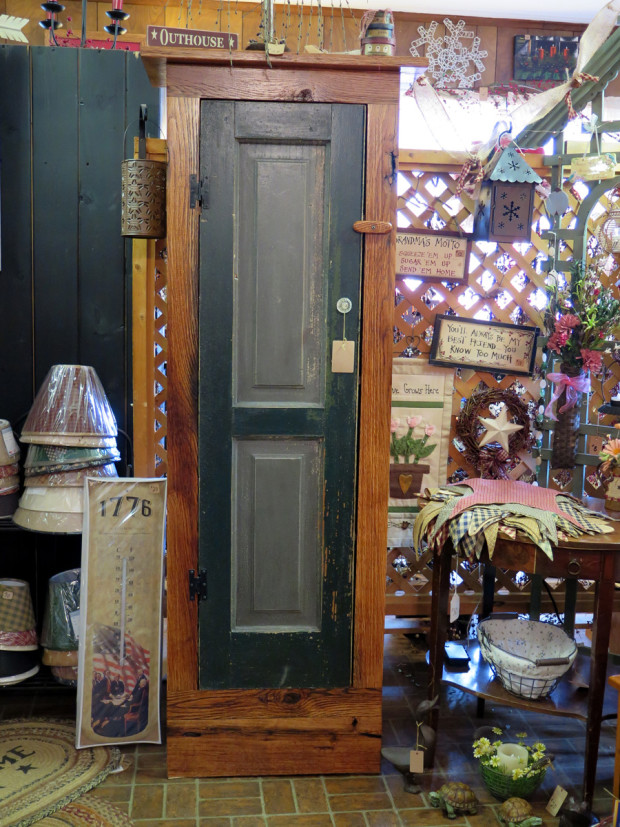 The bead-board on the inside is a nice touch, too.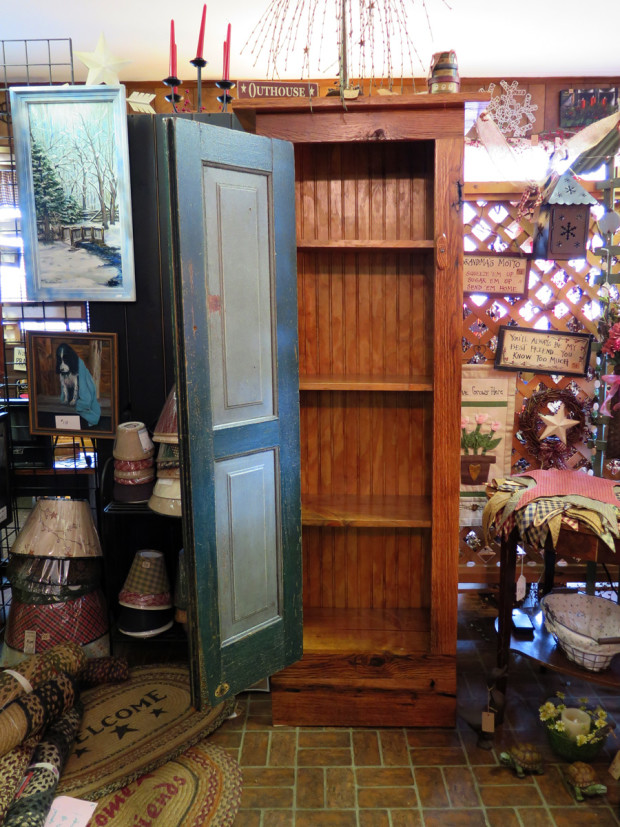 There's quite a variety of country merchandise and other hand-made local goods. And there are antiques, too.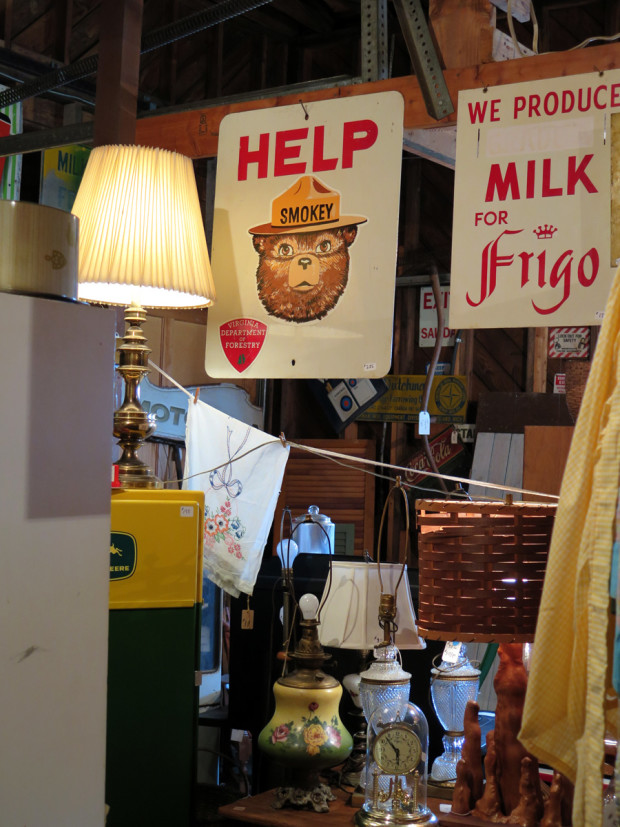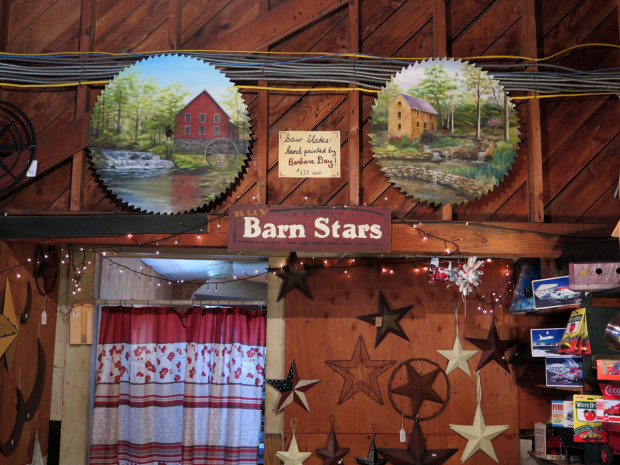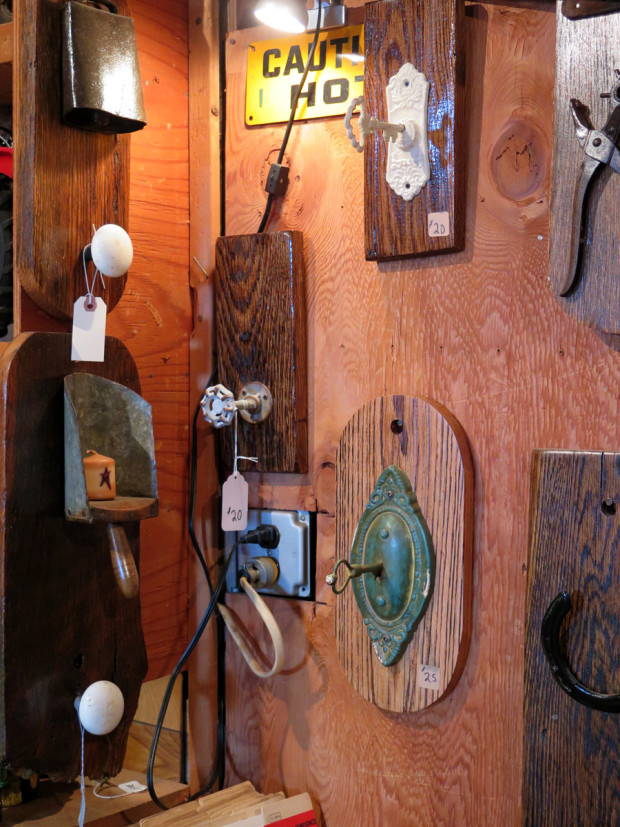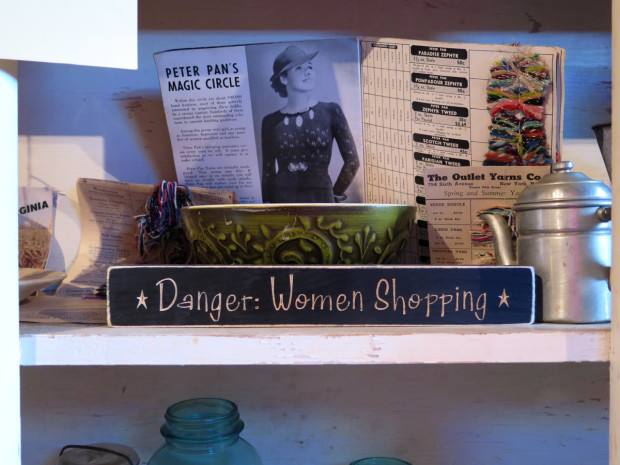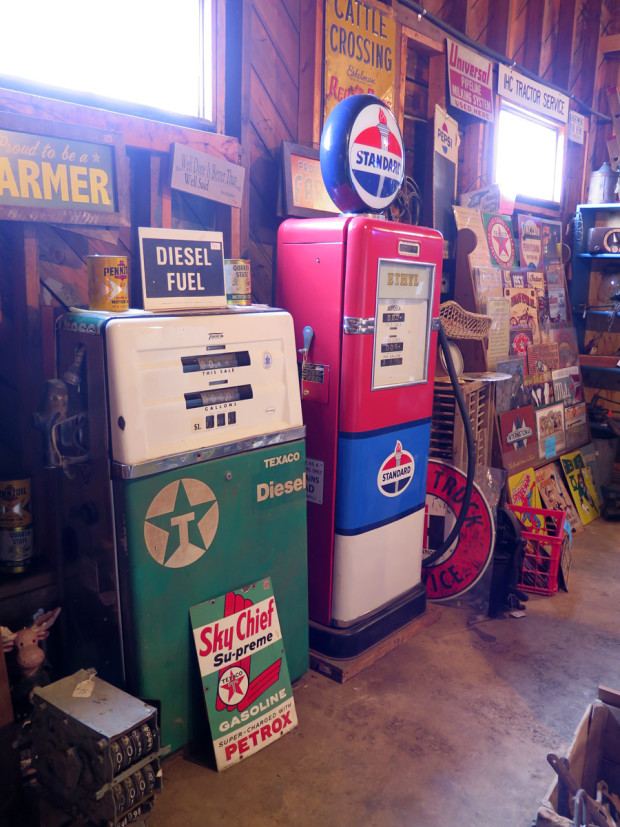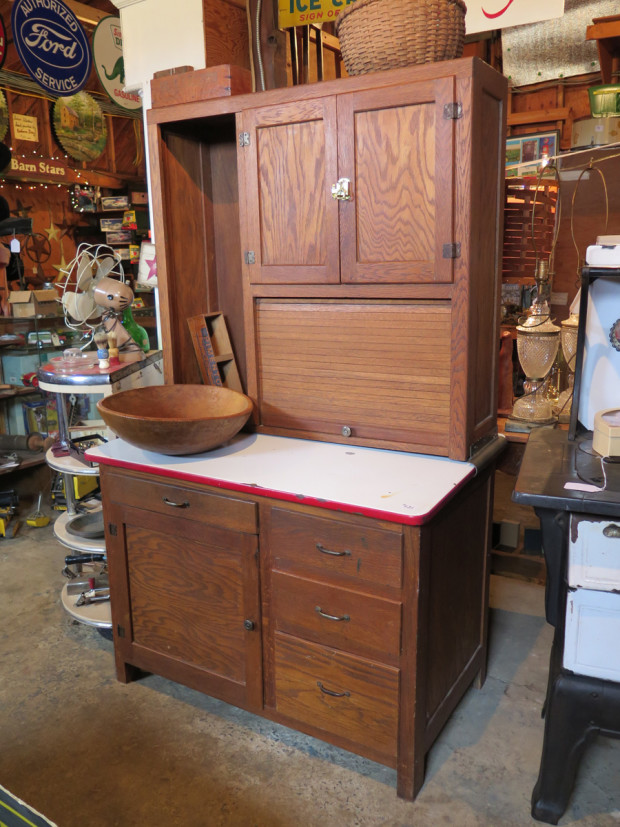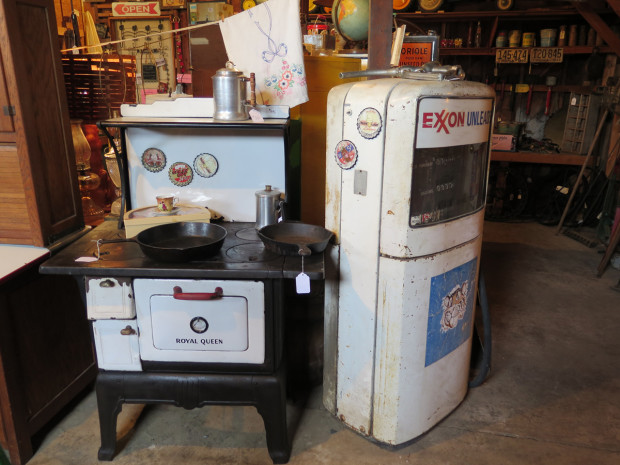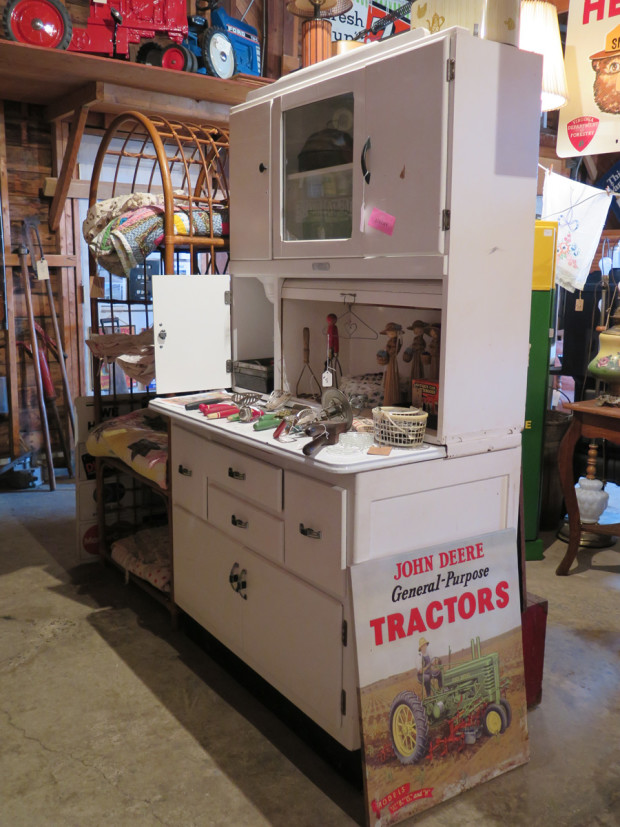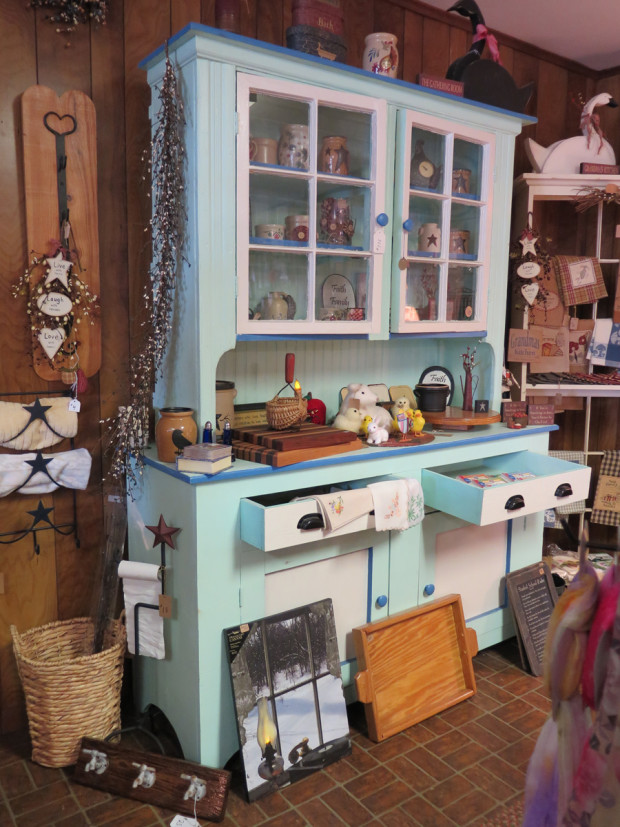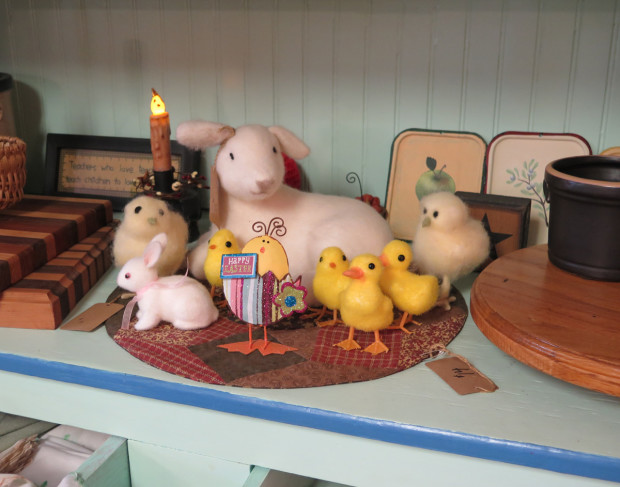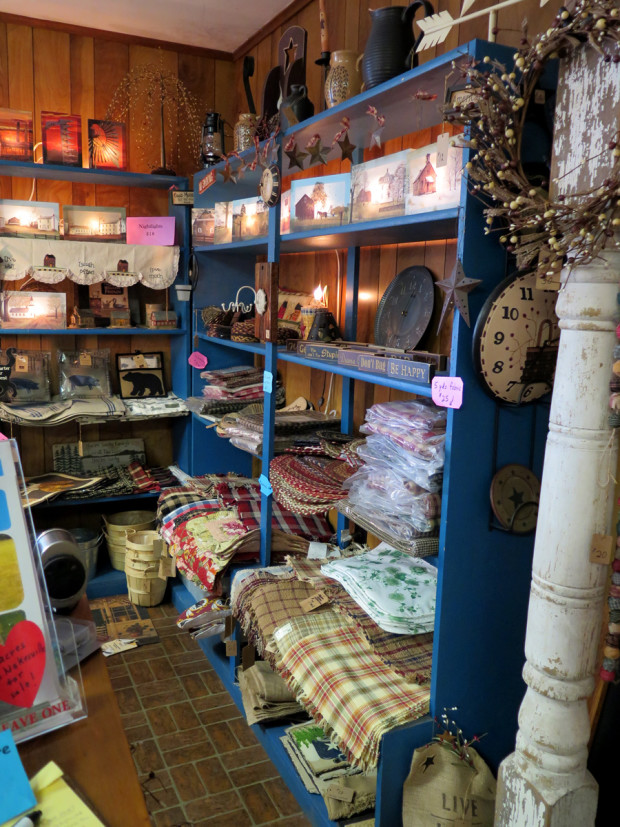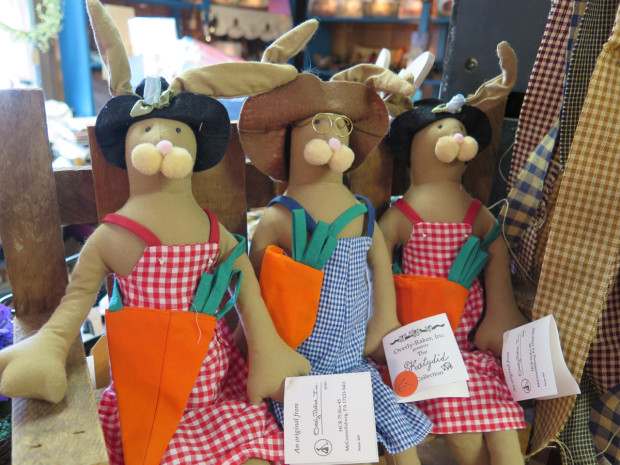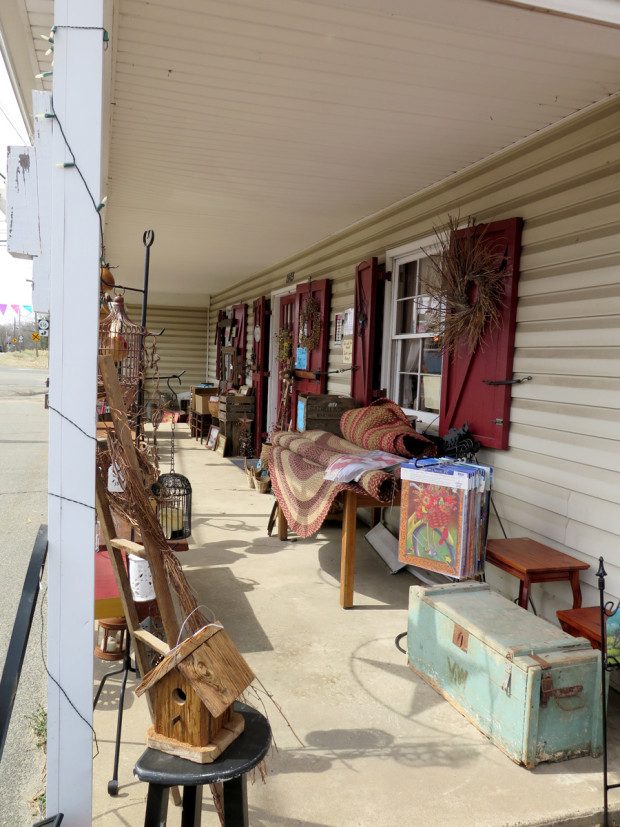 I actually ended up buying a couple of gifts. I'm determined to thin-out the amount of stuff I own, so have been in "non-acquisition mode" for a while now.
I spent the bulk of the day on Sunday going through my basement craft/storage/painting space, reorganizing and getting rid of some unwanted stuff. I made good progress, but still have quite a bit to do before it's fully organized.
Part of the problem is that I have a bunch of stuff in the storage room that needs to go, too. Then maybe some of the treasures I want to keep can be moved into that area.
It's a very slow process. I don't want a bunch of stuff sitting around, gathering dust, but I don't like to throw stuff away.
One day, I'll finish down there, then I'll be able to show you what a craft room is supposed to look like. As opposed to the disheveled mess you'd see if you went downstairs right now.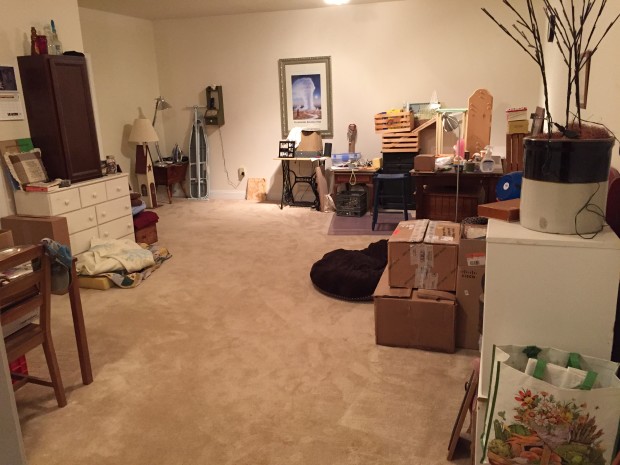 I took a couple bags of trash to the curb yesterday AND my car is full of items to be donated.
See what I mean? Imagine how bad it looked before. LOL.
And that's why it's best if I just avoid cute country stores, auctions, and the like. At least until I finish getting my space into tip-top shape.