The last time I was in Staunton, Virginia, these buildings caught my eye.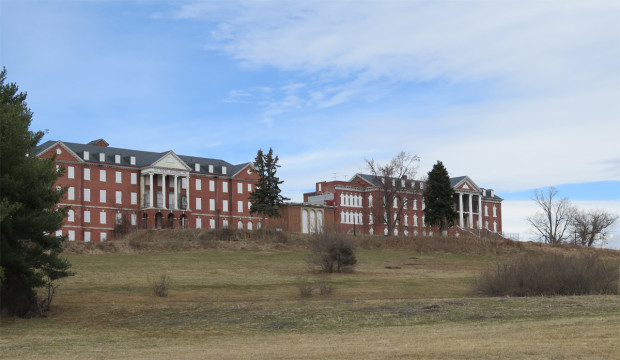 They sit just west of the intersection of I-81 and US-250 on the outskirts of town. There's a innocuous-sounding label — DeJarnette Center — on Google Maps, and there's a sign near the driveway, which appears to lead to this complex, announcing the Frontier Culture Museum of Virginia.
Who can resist frontier culture and cool, old buildings?
So, finding myself with a little bit of spare time on Saturday, I turned in for a closer look.
The driveway was definitely leading me toward the museum, but it was going around the old buildings. And the buildings looked creepier and creepier the closer I got.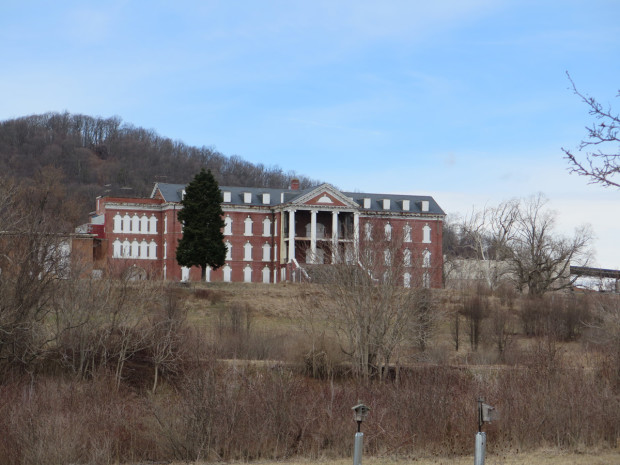 I couldn't help but think of places like Pennsylvania's Pennhurst Asylum.
Really, the place gave me the willies.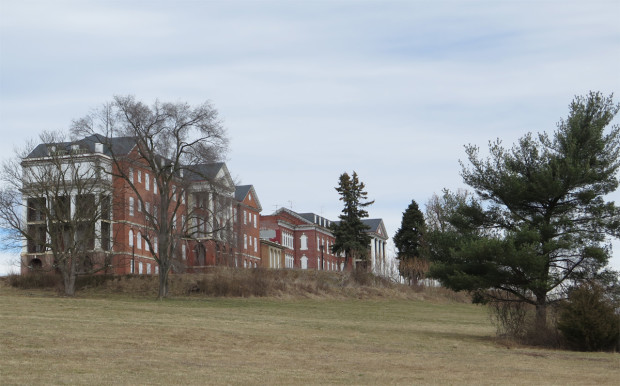 It's a pretty big complex. Just sitting there, obviously abandoned. Since it was broad daylight, and the place was surrounded by "State Property, No Trespassing" signs, I just stayed in my vehicle.
Not that I would have gotten out had it NOT been broad daylight, mind you.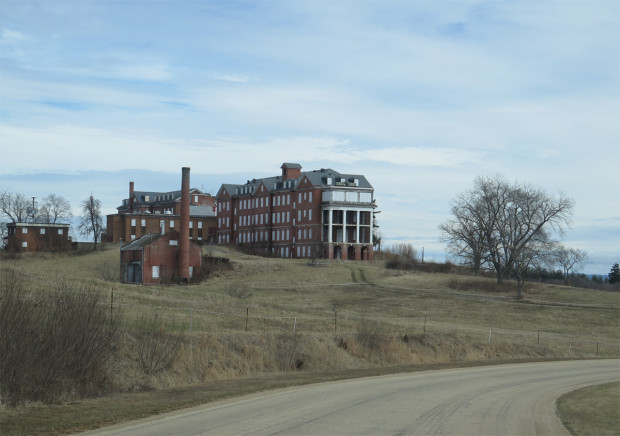 I don't claim to have second sight or anything, but there's definitely a feeling of foreboding about the place. It felt that way to me, anyway.
I did finally come to the museum at the end of the long drive, housed in a typical, up-to-date, museum-looking building, but I didn't have time to visit. Instead, I added it to my mental list of places-that-would-be-nice-to-visit and moved on.
I still had a few minutes to spare, so I stopped in a Virginia souvenirs gift shop. When the lady at the counter said, "Let me know if there's anything I can do to help you," I had an idea.
"There is something you might be able to help with," I said. "You know those old, abandoned, brick buildings on the other side of the interstate?"
She smiled and nodded her head. "Yes," she replied, "that's the old mental hospital for children."
Gulp. Maybe I really did feel something?
While certainly a non-PC description, it seems an appropriate title for a very creepy looking place. Read this bit of history and I bet you'll agree it was probably just as horrible as one can imagine it to have been.
Apparently it's been abandoned for quite some time. Some folks want to restore the place, but it's full of asbestos and clean-up would cost a fortune. Others, knowing the history of the place, just want to tear it down.
The lady admitted that many locals believe the place is haunted.
Here's an interesting video I stumbled across while digging for info on the place.
As much as I like old buildings, I can only imagine some of the horrors people endured within those walls.
I am sure there are quite a few people still alive today who either stayed there or had family and/or friends there. Imagine what they feel every time they see the place.
I think I'd probably be in the tear-it-down camp, if I lived close enough to have a say.
If I ever do manage to visit the Frontier Culture Museum of Virginia, which looks quite interesting, I'll be sure to let you all know.