I finished another creative project.
I'd gotten tired of looking at the coffee and end tables we'd had in our family room for about 17 years. So, we moved those to my MIL's house and I painted some old end tables for a fresh, new look.
By "old end tables" I mean pieces I acquired at a local thrift shop about three years ago. They'd been sitting in a corner of our basement, collecting dust, just waiting for inspiration to finally hit.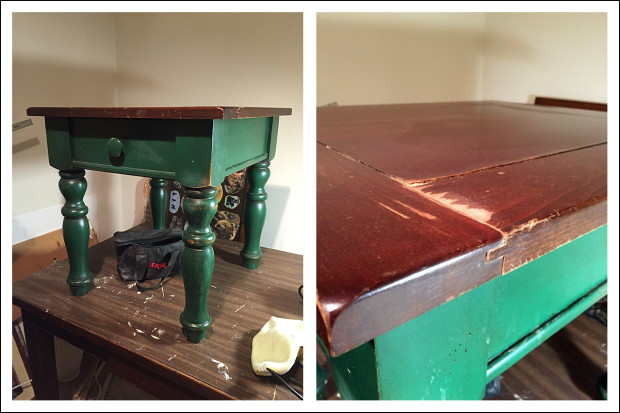 Part of the fun of these furniture painting projects of mine is finding the pieces to transform. I snagged this pair of end tables for about $50. Knowing what I know now, I probably could've gotten them for a bit less, but that wasn't terrible.
I know I've said this before, but that Annie Sloan Chalk Paint® (ASCP) is miraculous stuff. It really does stick to anything, and really let's you give a piece, or pieces, character.
I wanted to do something colorful and fun, but not too much fun, otherwise that Hubby of mine would hate it.
I like the distressed look, but you could easily achieve a "new and clean" finish with ASCP, too. It's the dark wax that really lends the aged look to a piece. In the image below, the drawer on the left is how it looked before I topped it off with dark wax.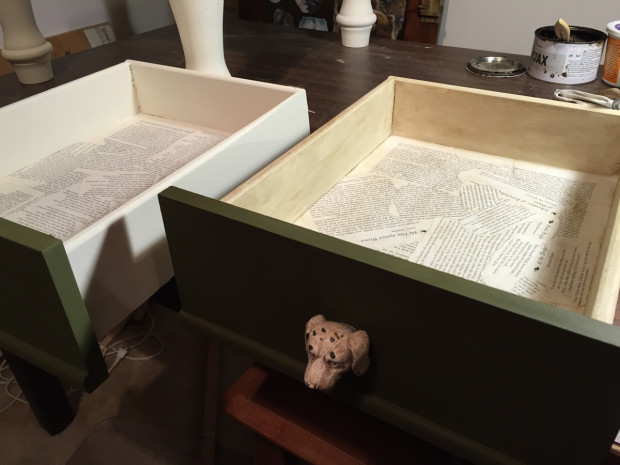 Speaking of fun, I wanted to line the drawers using decoupage, a technique I've seen my friend Janet — The Empty Nest — use many times. I didn't have any dog-themed or appropriately colored paper on hand, and I didn't want to go buy anything new, so I decided to use pages out of an old literature textbook.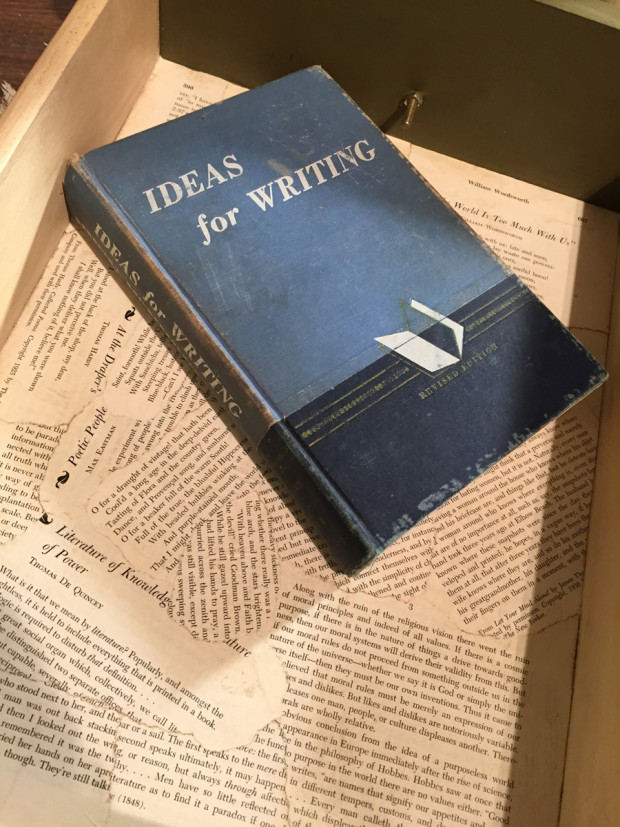 I'd picked that book up a while back when my auction-house friend told people to help themselves to some boxes of books that hadn't sold. Actually, if I remember correctly, she said all buyers had to take at least one book with them or they couldn't leave. I was selective and only grabbed a few, some of which were excellent reads. But Ideas for Writing wasn't one of them. I'd been hoping it was more how-to book than textbook.
I've actually been meaning to toss the thing. Which is why it struck me as odd that it was quite hard for me, a book-lover, to tear pages out of that book. I mean, I knew it was headed for the trash heap, or at least the donation pile, but still. It's a book. Full of essays, stories, and poetry created by literary greats.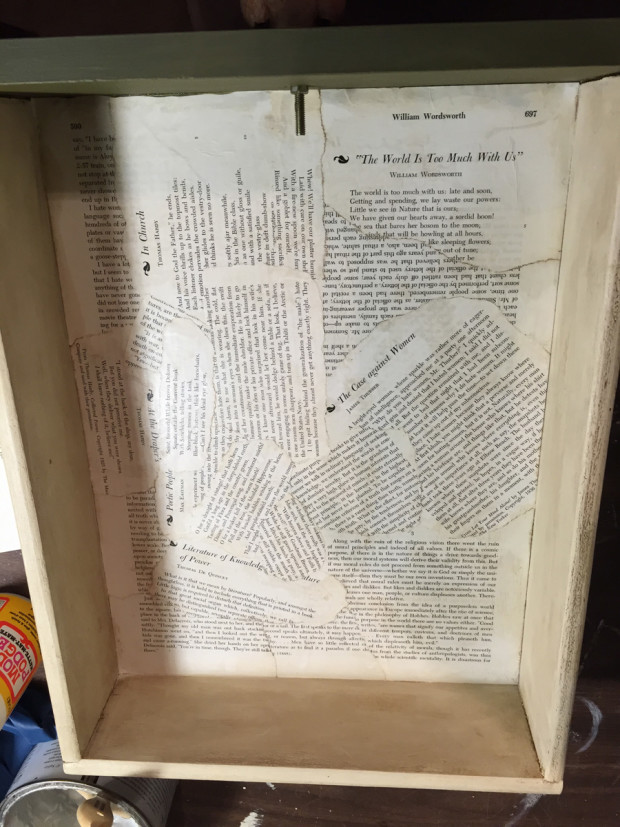 I think it turned out kinda cool. I even tried to use interesting bits of text.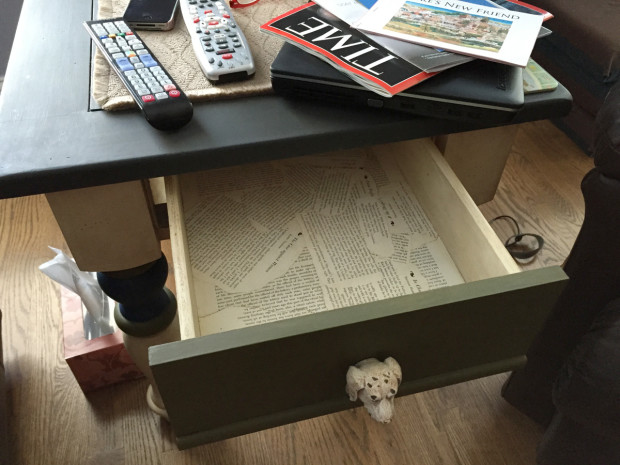 Cute, right? Not that we'll see much of that drawer bottom on a regular basis.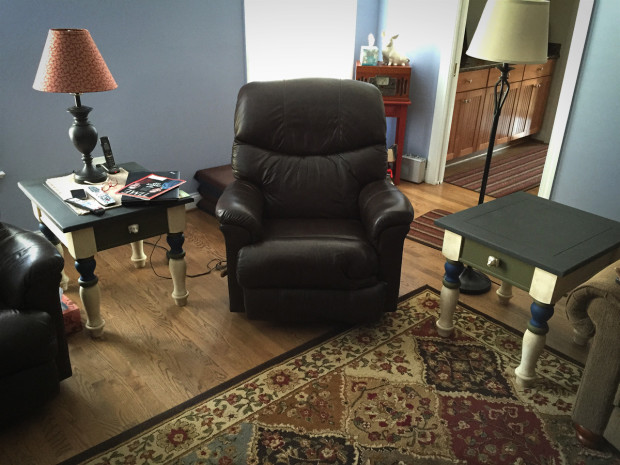 I'll be adding table-toppers, which I will sew one day, to tie in more of the red and gold from the rug.
What do you think? Fun and functional? Or kinda ugly? You're entitled to an opinion, too, you know.
Oh, and in case you're wondering, I got the drawer pull (yes, they're dog heads) from The Empty Nest. But it's been a while, so she may no longer have them in stock.