Anyone else being inundated with SPAM comments lately? They end up in a queue to be moderated, which is good, but I get like 20 a day. Jeez Louise. Actually, while this post was still in draft, I got about 50 spam comments, each of which generated an e-mail to me. Weird. The spam filter used to work better. Sigh…
Anyway, as promised in my girlfriend getaway post, here's the stuff I saw for sale during my recent trip to Lancaster that made me chuckle.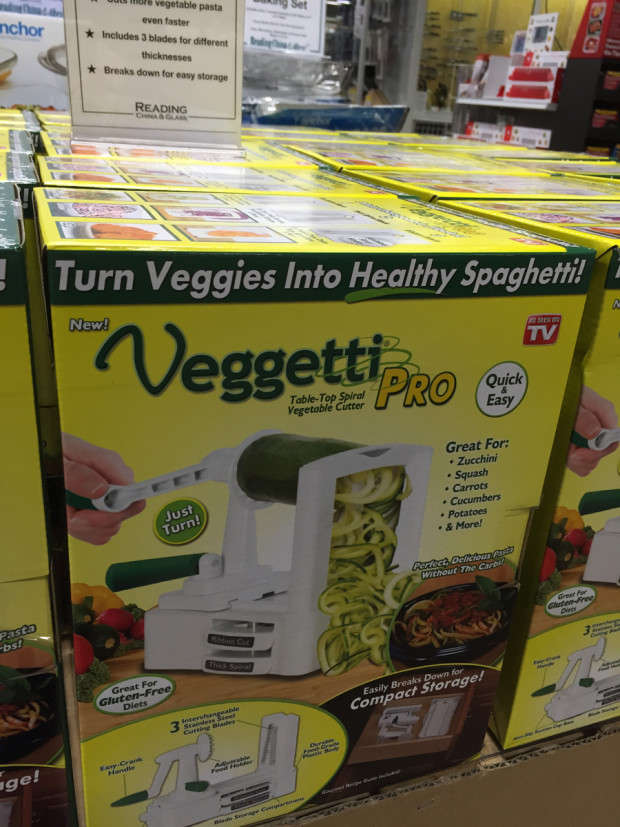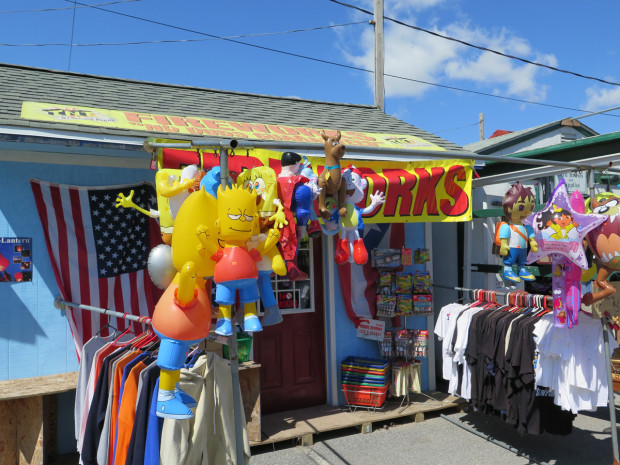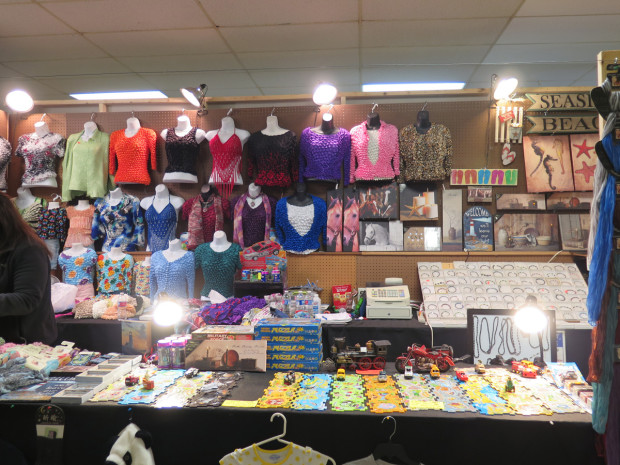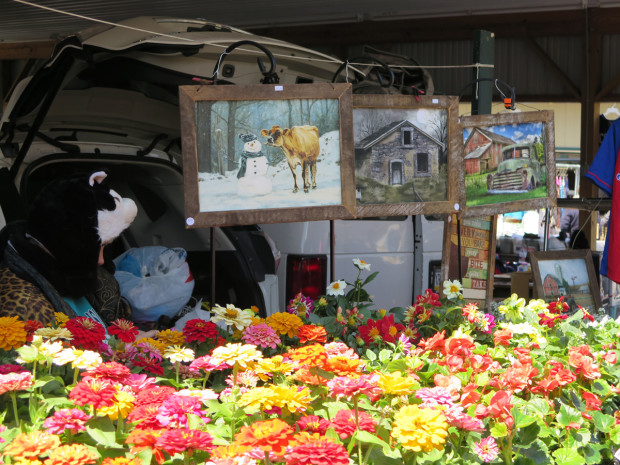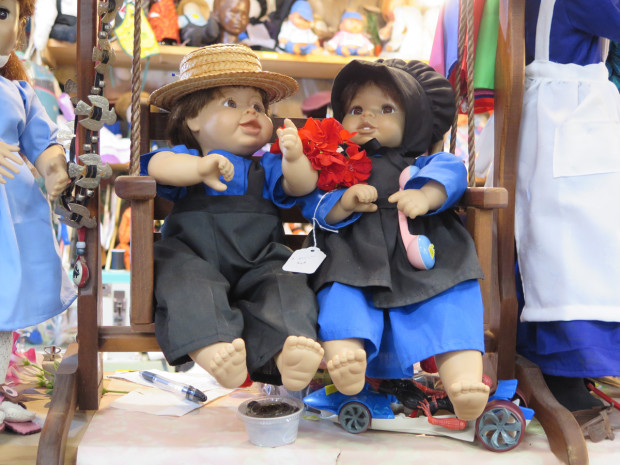 Antique shops are always good for oddities.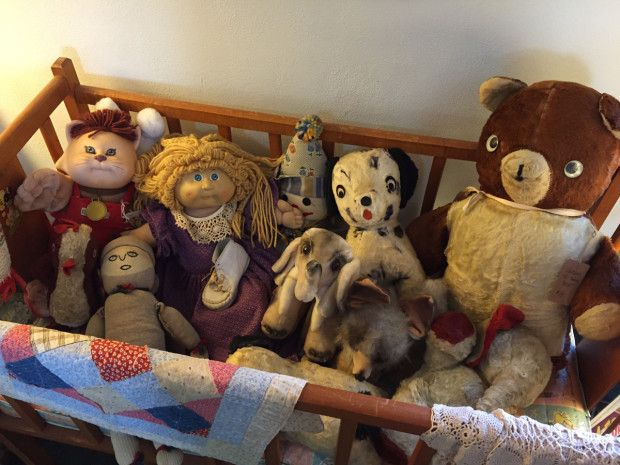 I think my brother had a bear like that big guy on the right. Knowing him, he may STILL have it.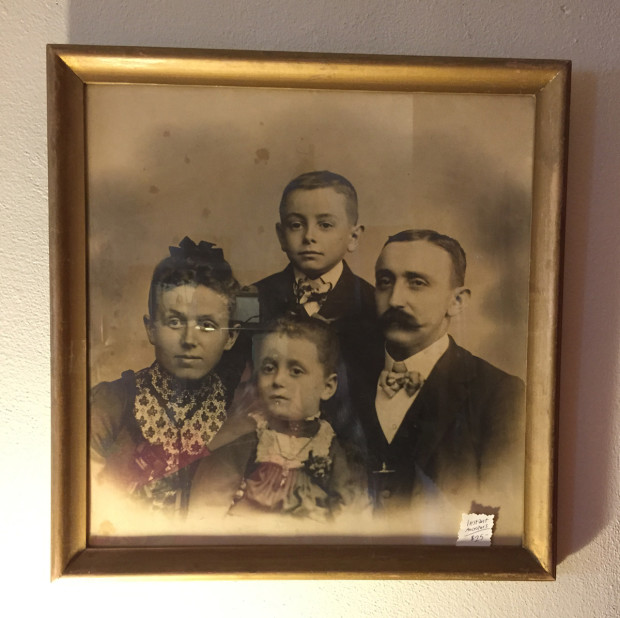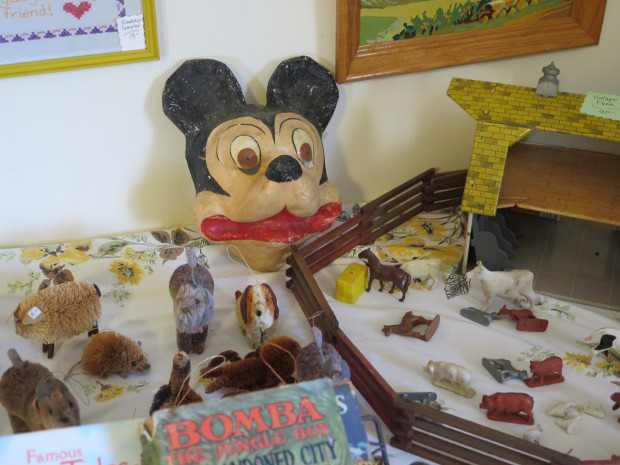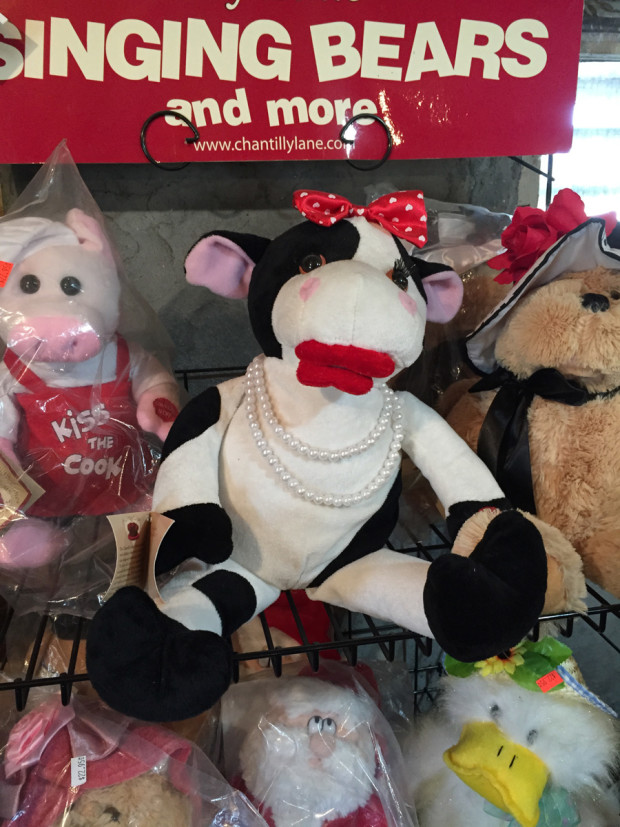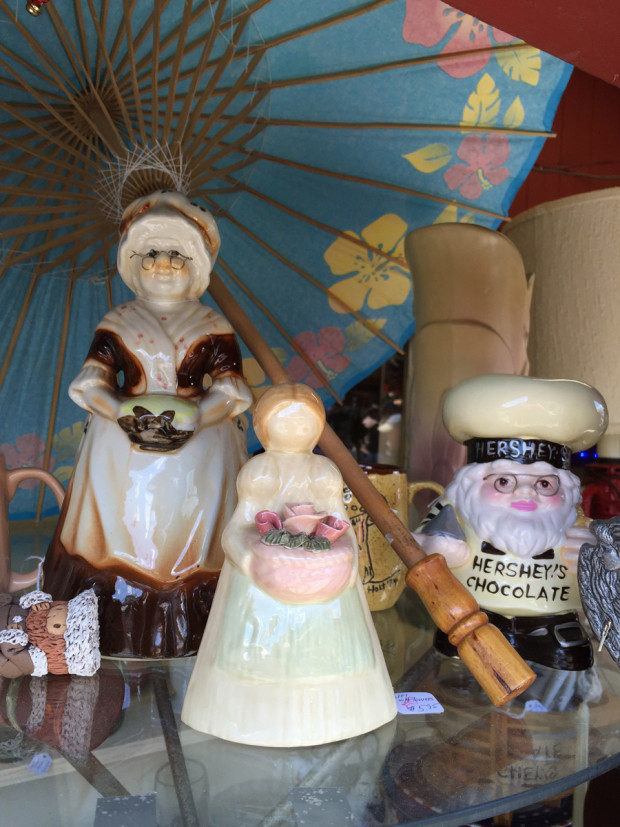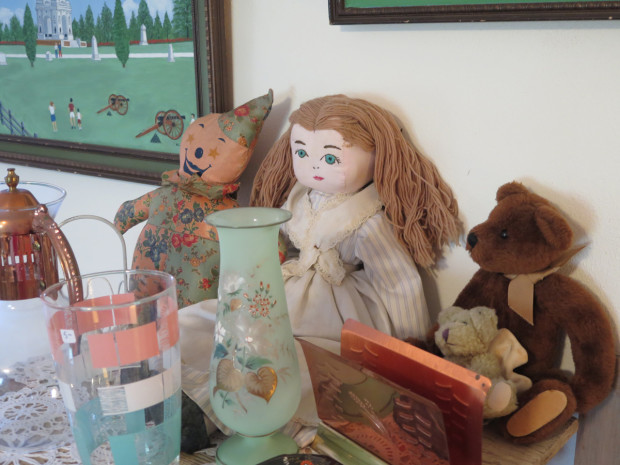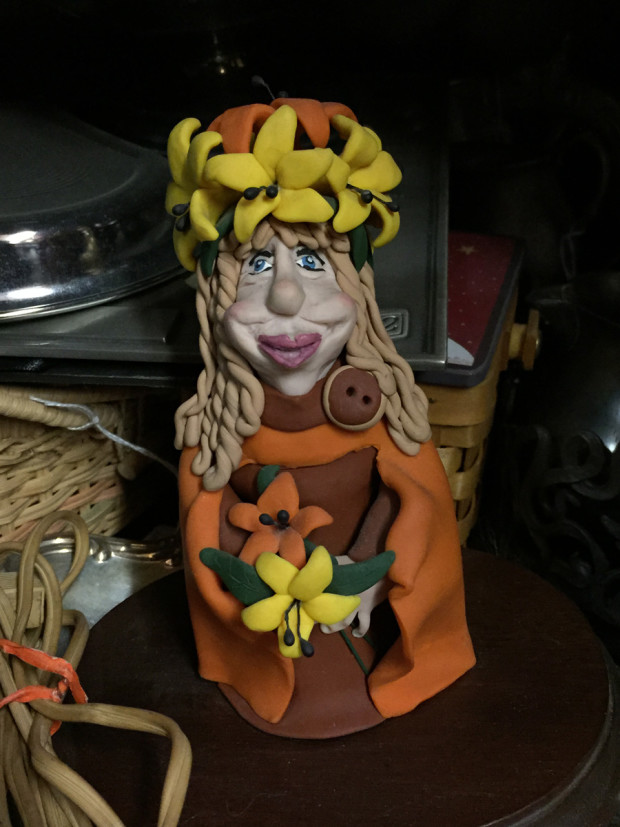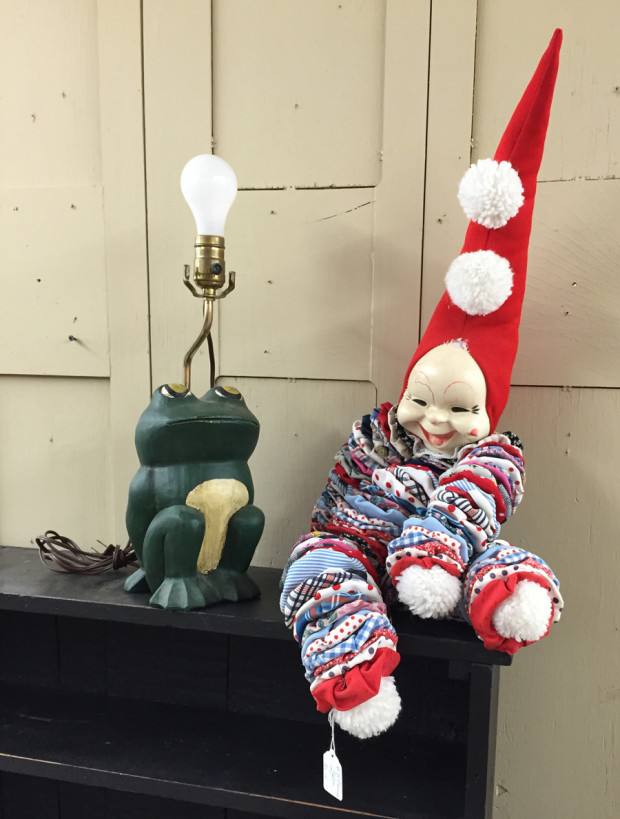 Jake's Country Trading Post, my favorite shop in Lancaster County, has always carried an eclectic collection of new merchandise. Very eclectic.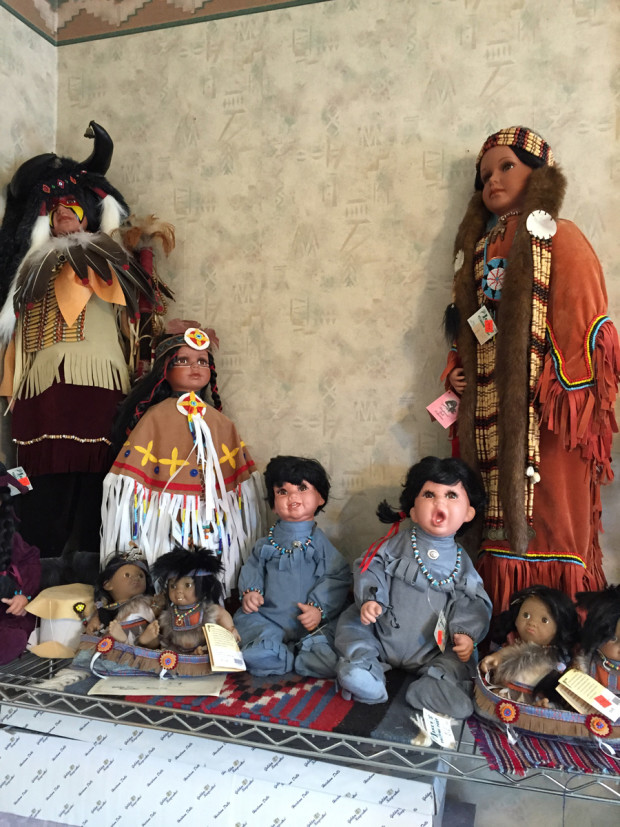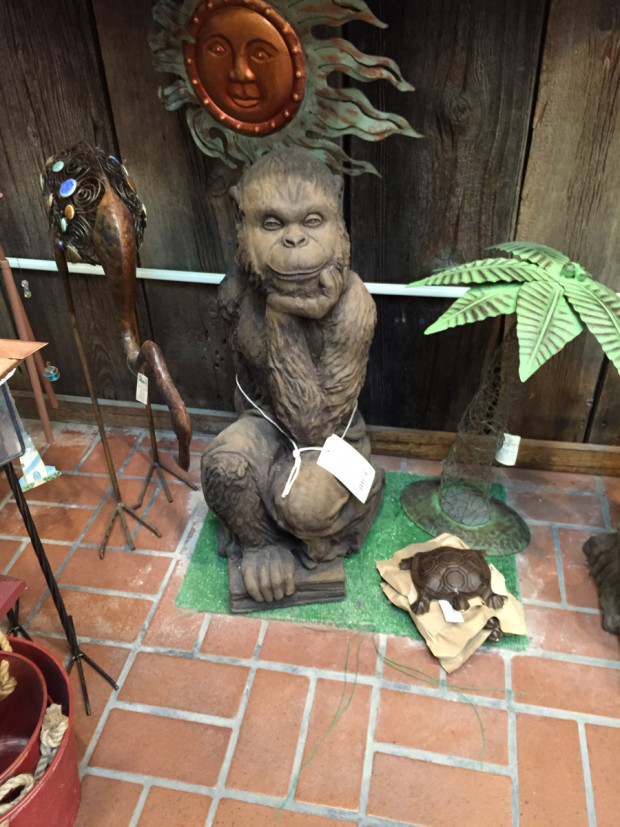 Jake's does sell lots of other cool stuff. Like Lazy Ones brand PJs (house pants), which I LOVE. And a huge collection of garden flags. Not to mention wrought iron towel racks, candleholders, etc., garden statues and planters, quilted purses and wallets, moccasins, wall art, artificial flowers, Christmas ornaments, etc.
On to other stuff…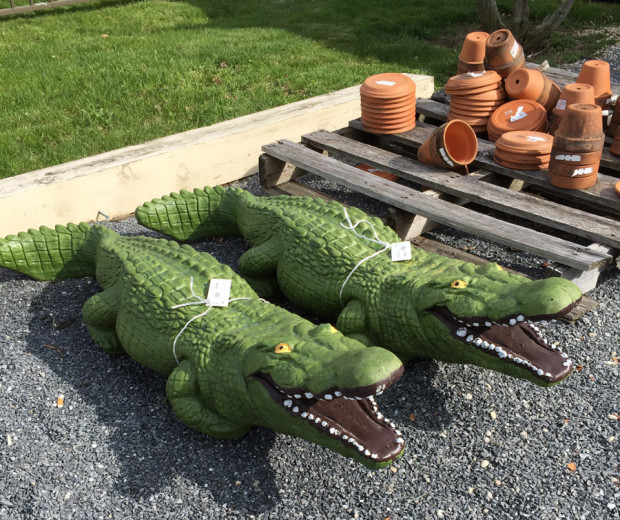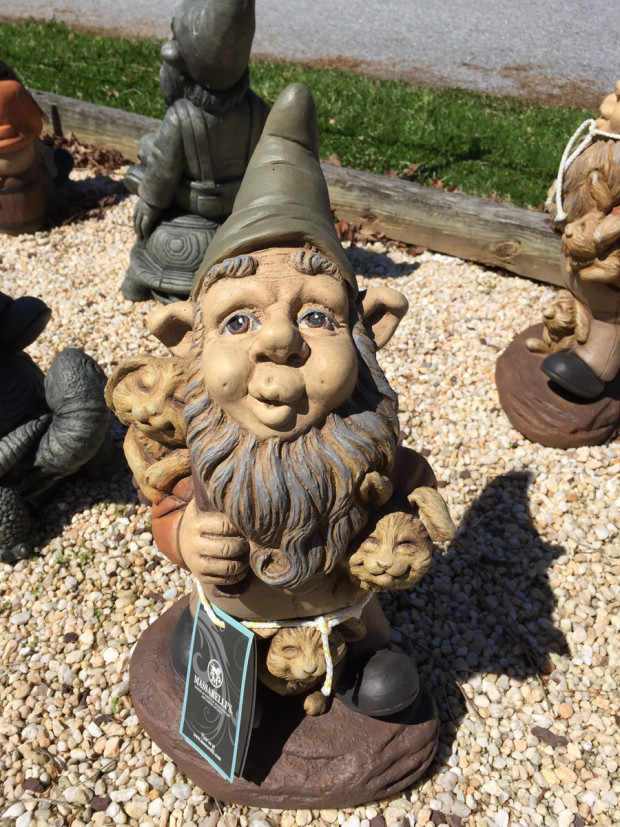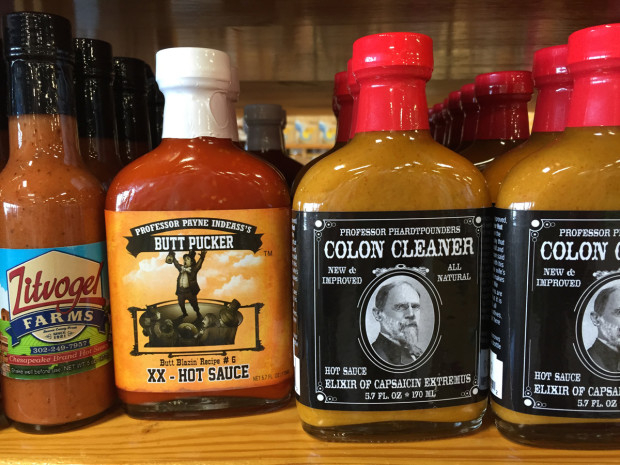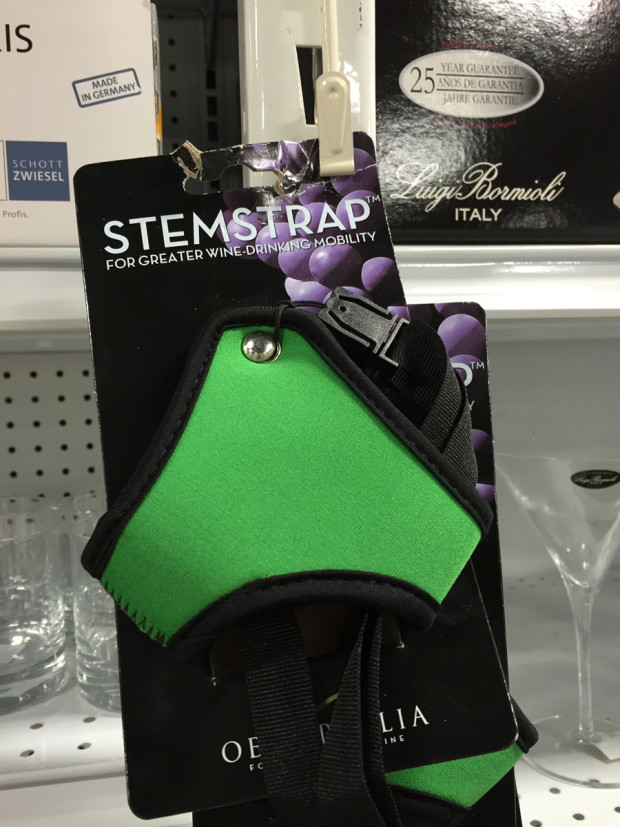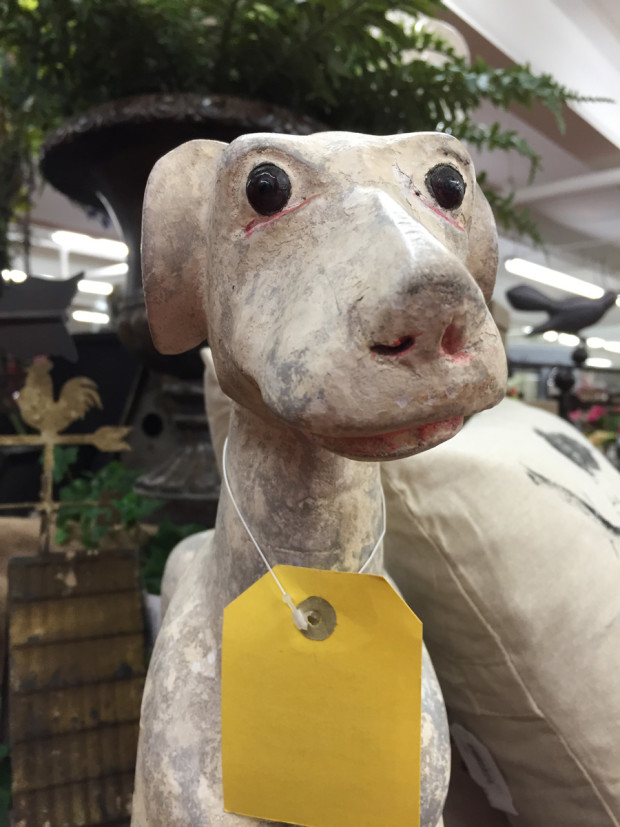 That's it. Quite the mixed bag, eh?
These images only scratch the surface of oddities we encountered. At least it made shopping a bit more entertaining.