I've told y'all about Kudzu before, right? It's an invasive vine, not native to the United States, that's slowly, but surely, consuming the South.
During our ride last weekend, Hubby and I traveled one of the roads I'd ridden during my solo adventure in June. I'd remembered seeing some pretty alarming kudzu growth along that route and decided to stop and capture a few pics for you all.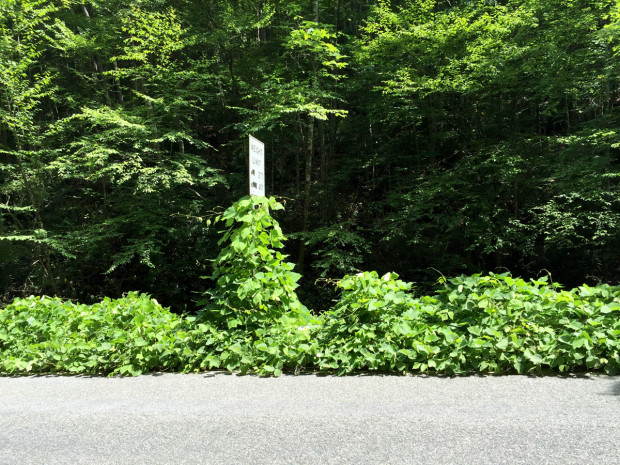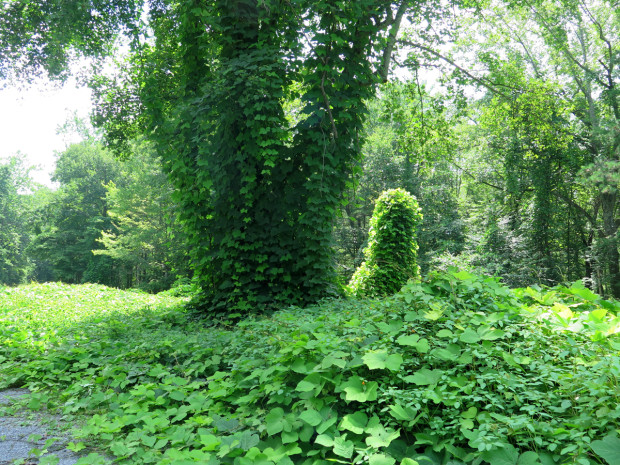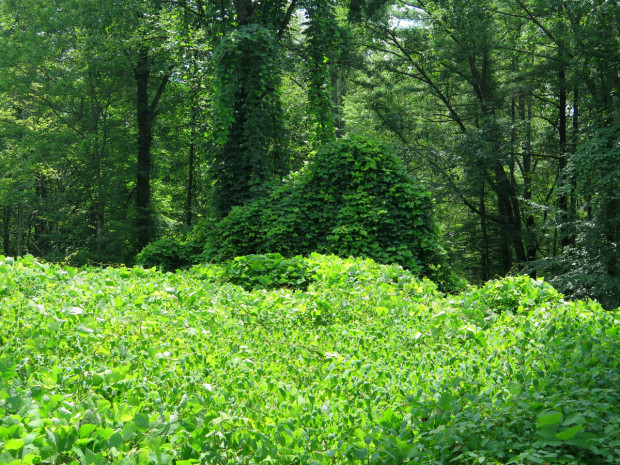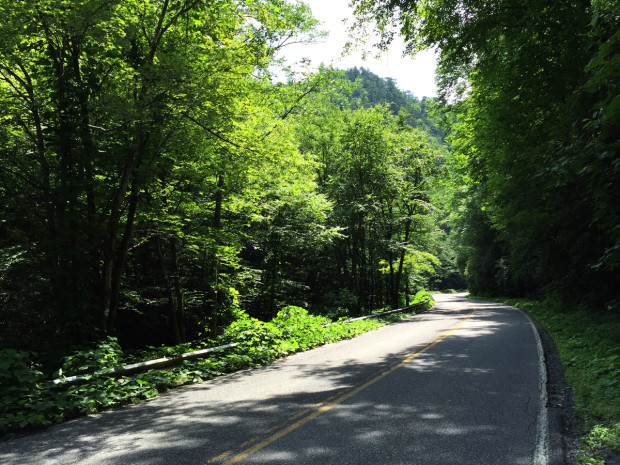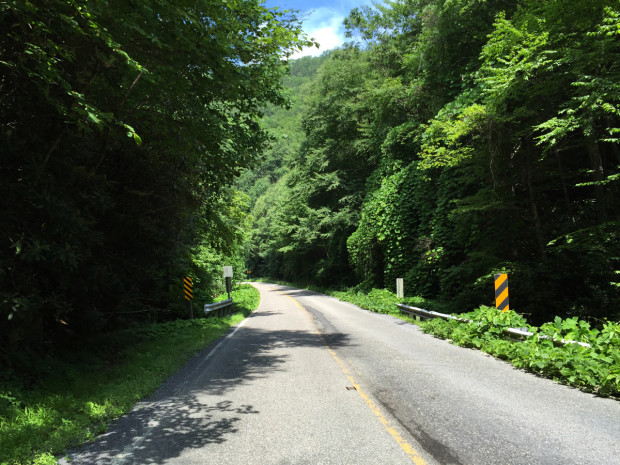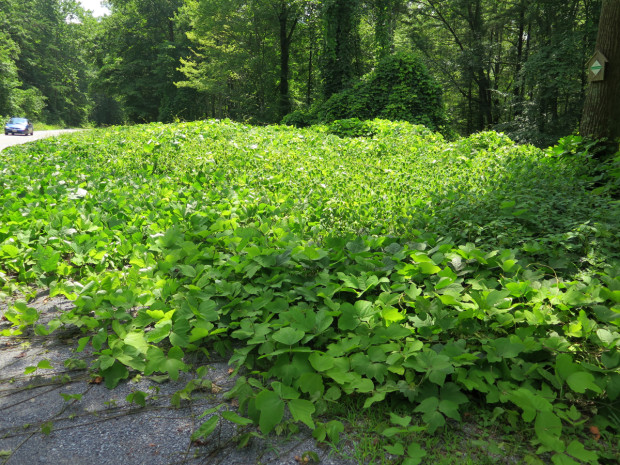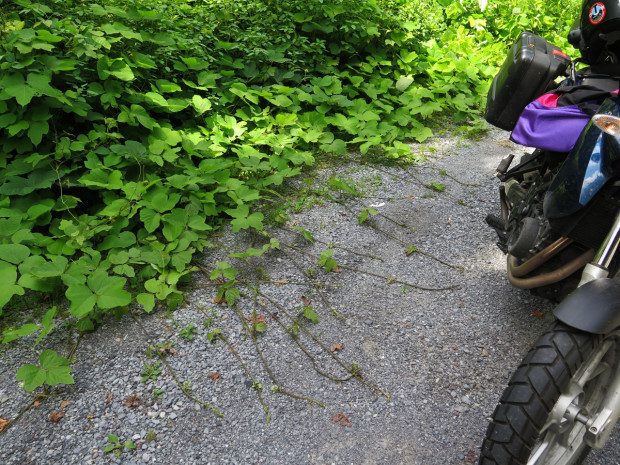 Those runners are a lot like English Ivy (the climbing type) and Virginia Creeper. They really dig in.
Kudzu does have some interesting uses, as explained in the following short video.
It can grow up to a foot (~30.5 cm) a day!?! Wow. That really is fast.
I came across the next video at the Duke Today Web site. It's a bit longer, but has a really cool, artsy, time-lapse element in the second half that I enjoyed. You should watch it if you have time.
Click the link if you'd like to read the full article about the making of the video. The article includes this intro:
To make a film showcasing the landscape of his North Carolina upbringing, Josh Gibson turned not to beaches or mountains or towering Longleaf pines.

Instead, he turned to the ubiquitous Kudzu.
Kudzu Vine from Josh Gibson on Vimeo.
Kudzu-covered objects can be sort of cool-looking, but it hurt my heart to see the overly aggressive invader choking out a bunch of rhododendron in the Jefferson National Forest.
According to that first video I shared, it's gotten further geographically than I'd thought it had. Do you have Kudzu in your state?