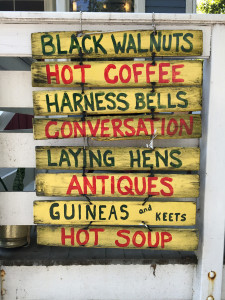 Is there such a thing as a good turnpike? You betcha! And, surprise surprise, it's not too terribly far from my house.
The Snickersville Turnpike, which runs between Bluemont and Aldie in Virginia is the best turnpike ever. Really.
It's not a highway. It's a road dating back to the late 18th century that some very smart folks have elected to preserve.
The road surface is a bit rough. It's relatively straight, too. So what makes it so great? The scenery.
It's only about 14 miles from Aldie to Bluemont (about 25 minutes) along the road, which is also known as VA-734. I prefer to follow it in an east to west direction, heading toward the mountains, which is part of what makes it special. Plus, The Bluemont Store is a great place to store for a drink, snack, and/or lunch.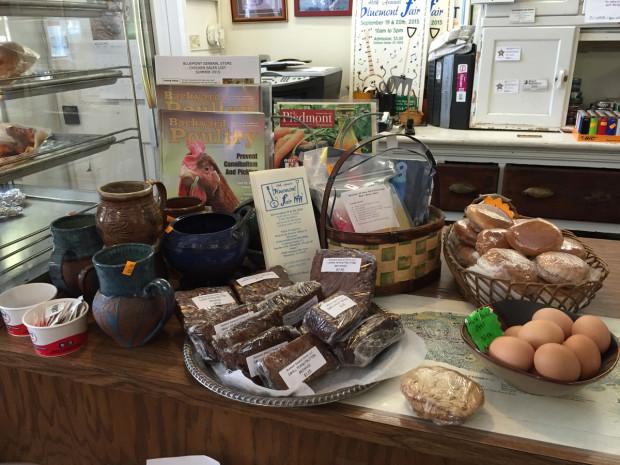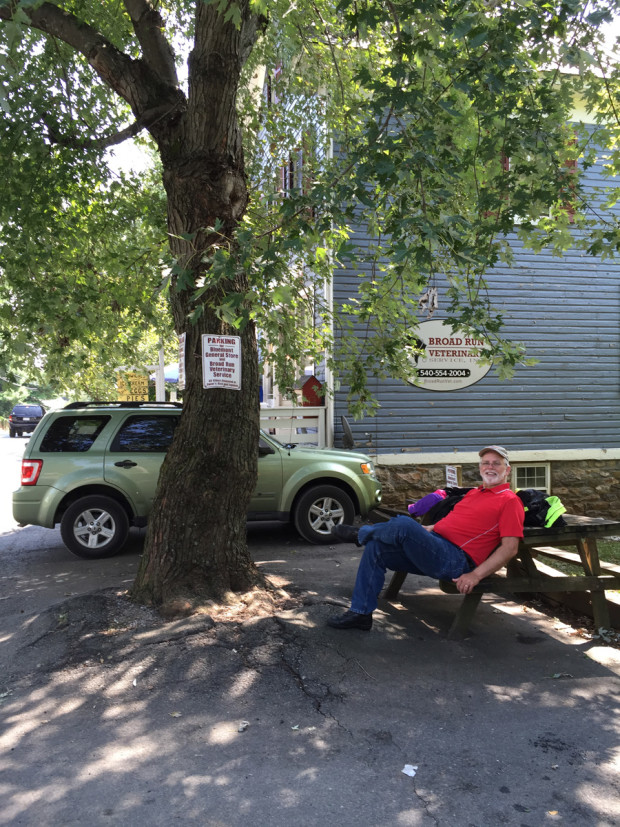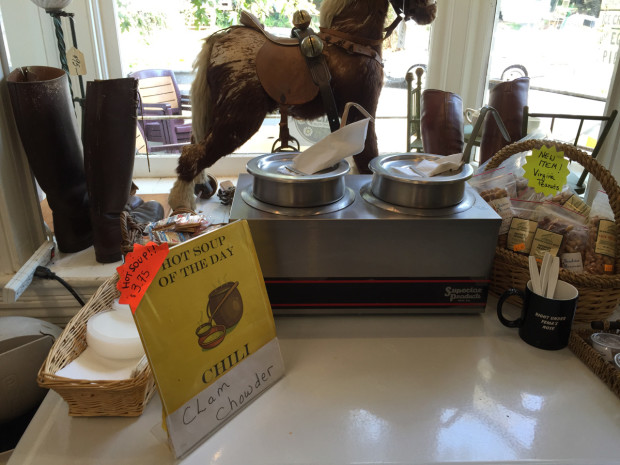 I was really kinda hungry and should have had some soup, but Hubby wasn't quite ready for lunch. So I just got some cookies (okay), a brownie (yum!), and a mini sandwich to hold me over.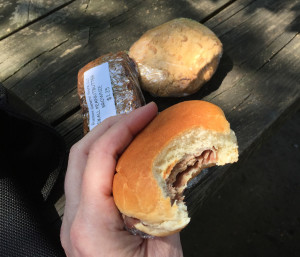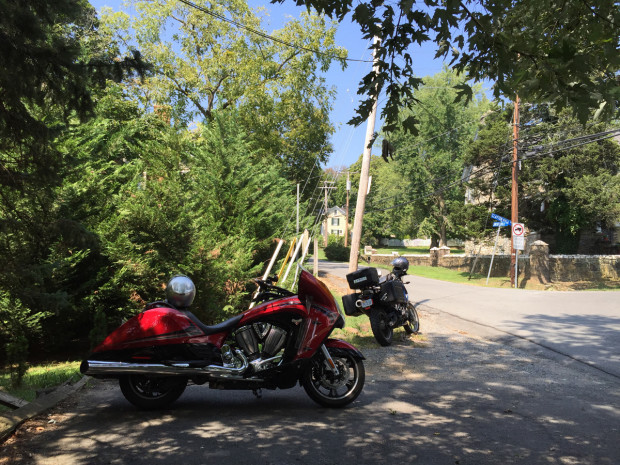 From there, we hopped onto VA-7 for a brief bit, then headed south on VA-601 / Blue Ridge Mountain Road for a short but fun jaunt to Paris. (Our founding fathers apparently struggled to come up with unique place names.)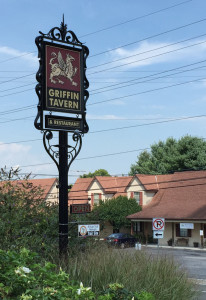 My favorite road in Fauquier County — VA-688 / Leeds Manor Road — begins/ends along US-17 just south of Paris, so we took that west and south to VA-647 / Crest Hill Road for a spirited ride into Flint Hill, which is where we decided to grab lunch.
We've actually eaten at the Griffin Tavern & Restaurant quite a few times. The food is always good, there's not usually a wait, and the property is pretty. Yes, there are other eateries in Flint Hill, but we haven't tried them.
That was actually the first time Hubby and I had dined there on a day other than Sunday. We were actually surprised to see that it was much busier than usual, but there was still plenty of room for us, and the service was just as good.
Hubby got the "bar burger" he'd been craving, and I had a Cuban sandwich. I was a bit disappointed at the lack of care that went into the preparation of my sandwich — the contents were all lopsided and spilling out one end of the bread — but it still tasted good. I guess the kitchen staff were feeling rushed?
I'm sort of particular about my sandwiches. The innards ahould always be evenly distributed, not lumped haphazardly in the middle or spilling out the sides. In my opinion.
We were surprised to see this in the parking lot…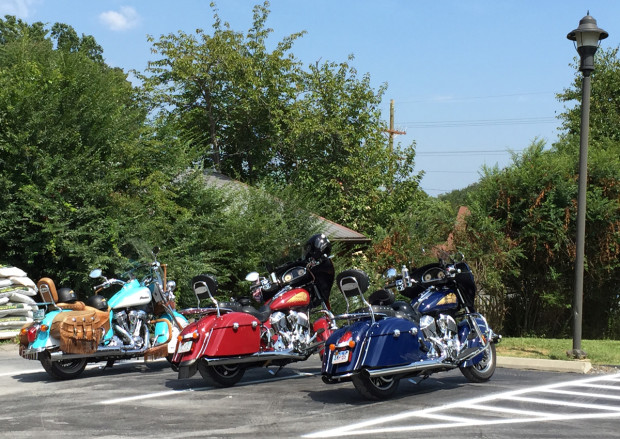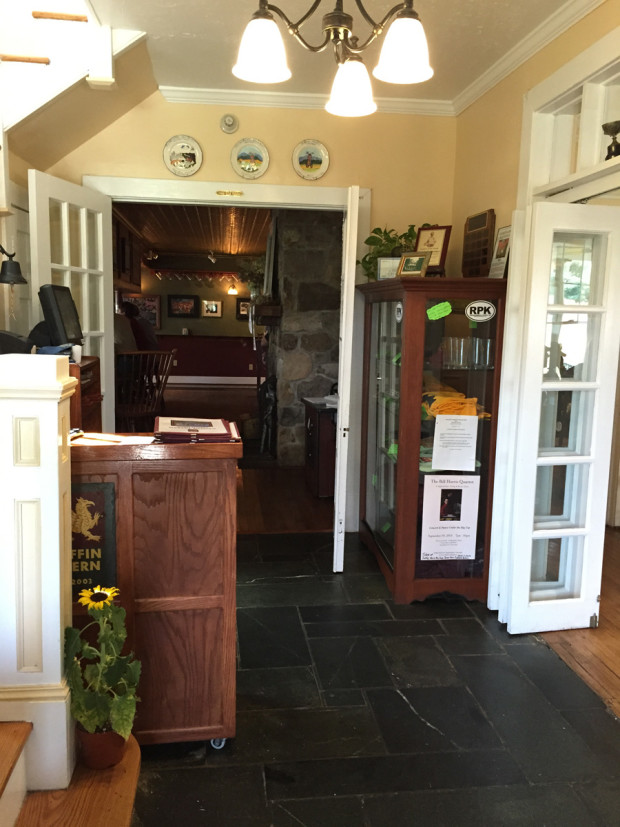 See how sloppy this sandwich looks? Eating it was a messy challenge.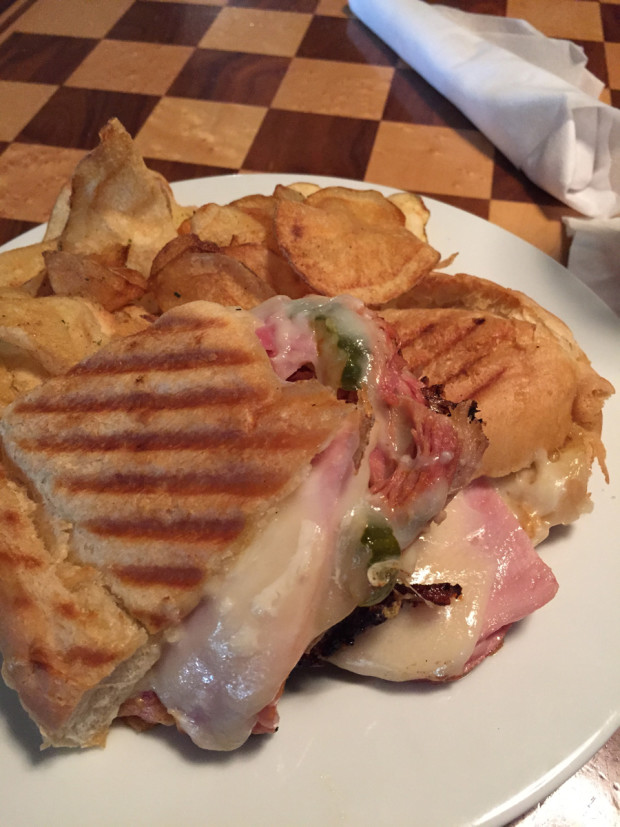 Hubby was pleased, as usual, with my picture-taking.
He was actually quite a good sport about giving me a disgusted/impatient look on command for that shot.
By the time we'd finished lunch, it was getting a bit warm. We continued on my planned route, which took us west on VA-641 / Fodderstack Road (becomes VA-606 not far west of town and later turns into VA-628) through Little Washington to US-211. We hung a right there, continuing west toward Sperryville. That's where we headed south and back east on US-522.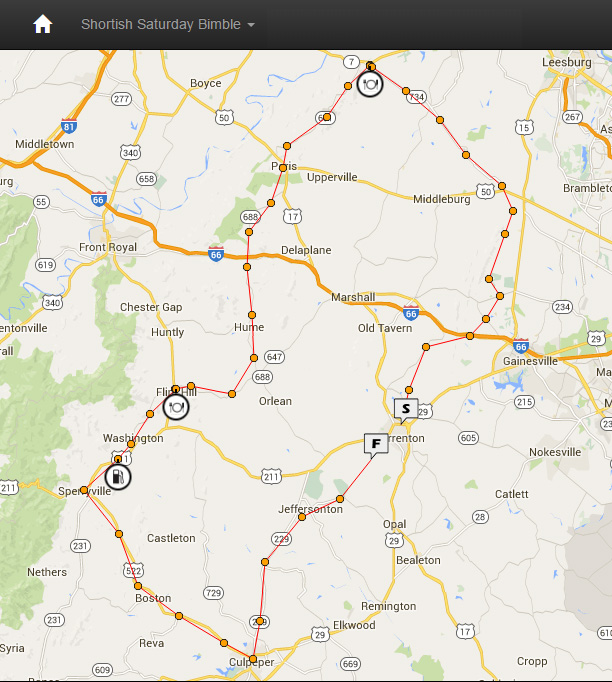 If you'd like to zoom in on the Spotwalla map, CLICK HERE.
The scenery along US-522 is quite lovely as the road undulates across the low foothills east of the ridge.
I'd actually planned to go a bit further east, but since it was getting hot, I opted to head north from Culpeper toward home.
All in all, it was a good day. The girls weren't at all disappointed that we got home a little sooner than planned. And I still had time to get to the local farm market before it closed to buy some fresh corn on the cob.
We're both looking forward to the upcoming three-day weekend. Monday is the Labor Day holiday here in the US. Although I do hope to get some chores done and may have a little doggie rescue driving to do, I am hopeful that we'll get in at least a couple of good rides.