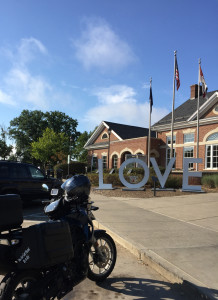 Back in mid-February, when I came up with what seemed like a good idea for my own little LOVE scavenger hunt — seeing all of the LOVEworks in Virginia — it seemed like an achievable goal. There were only 42 sculptures AND I'd already seen three.
That was seven months ago. And you know what? Virginia is a big-ass state!!!
It feels like I've seen quite a few since then. As of Friday night, I'd seen 22. I'd actually visited 24 sites, but two of the works were missing. I figured that was decent. I'd seen more than half.
Except I hadn't. (Two were missing when I got there… Gate City and Abingdon.)
A quick check of the LOVEworks web site revealed that there are now 45 sculptures/displays around the state. (One has been removed from the list [Gate City], three new ones have been added, and the one in Abingdon has been replaced.)
The end of the year is getting closer every day. So, when Hubby told me he had chores again, I decided to do a LOVE ride.
About a month ago, I'd plotted a route south and east to the tips of Virginia's Northern Neck and Middle Peninsula. I'm not sure if anyone actually refers to the Middle Peninsula as "MidPen" and/or the Northern Neck as "NoNeck." But I figured since Northern Virginia is typically referred to as NoVA, the same logic should apply. Plus, it's just fun to say I went out to find some NoNeck LOVE.
If you're a map person like me and want to understand why those regions are named as they are, CLICK HERE.
It's a good thing I decided to check LOVEworks site on Friday. I would have gone right past one of the new displays!
Speaking of checking things… I should've checked the weather. Then this wouldn't have surprised me nearly as much just 15-20 minutes or so from my house!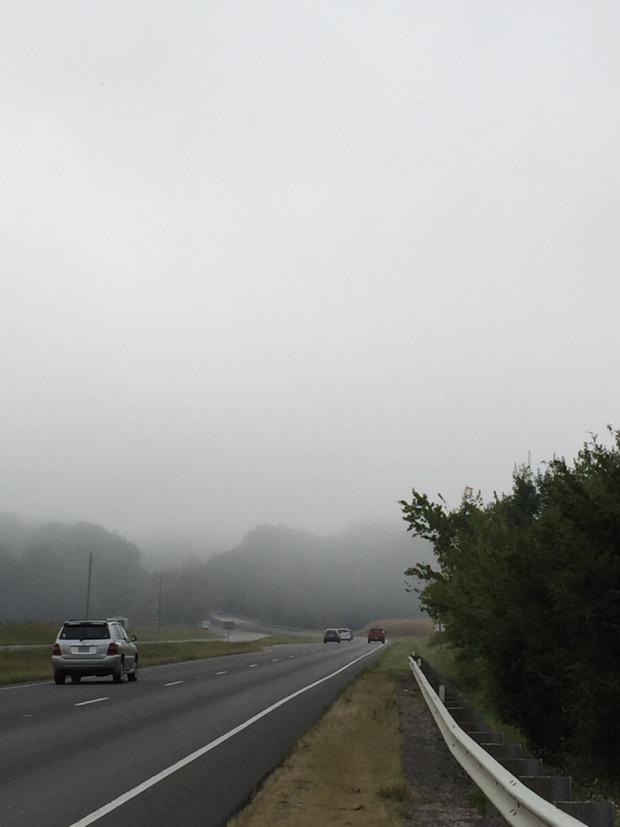 The fog was so thick, there was moisture running down my faceshield! Um, what?
I shouldn't have been surprised. The ground and surface waters are still warm, but our nights have been getting cooler and cooler. So this happens.
The good news is, it burns off. The bad news, it's usually worse near the water. And I was heading onto two peninsulas!
Have no fear, I forged on. I did have a serious mission, after all.
And 20 minutes later, it looked like this.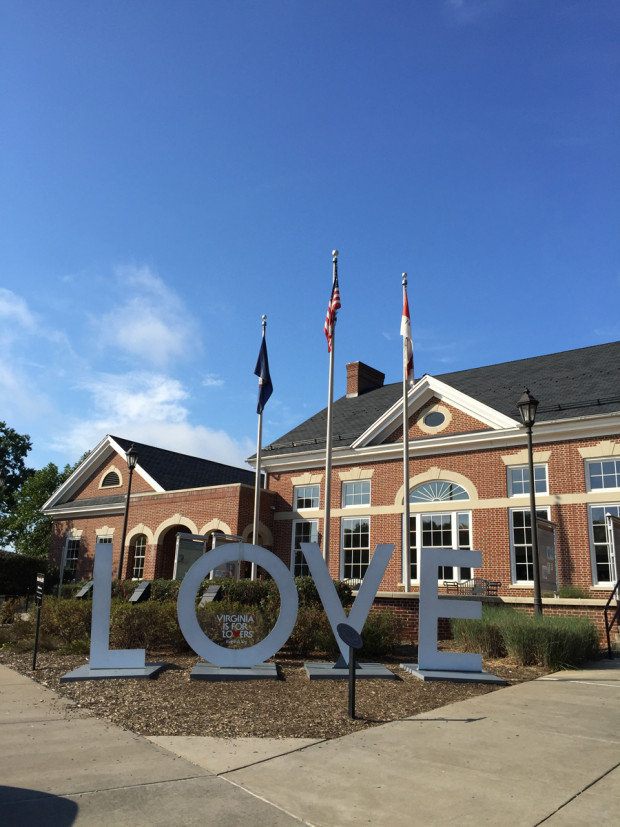 I did check the weather while stopped at the Welcome Center. I'd planned on doing the loop part in a clockwise direction, with Colonial Beach as my next stop. But since Colonial Beach is on the water, as most beaches are, I wisely decided to travel counter-clockwise instead.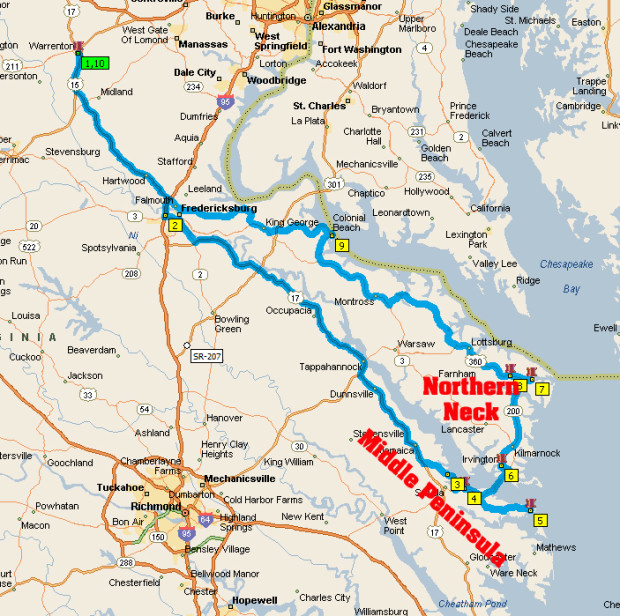 I still encountered some fog in and around Tappahannock, which is also on the water, but it was spotty, and I managed to avoid it for the rest of the day.
Better yet all five of the other LOVEworks I visited were still in place, just as I'd hoped they would be. As was the bonus location, which was supposed to have been last, but actually got visited first.
Here are the LOVEworks, in order of capture.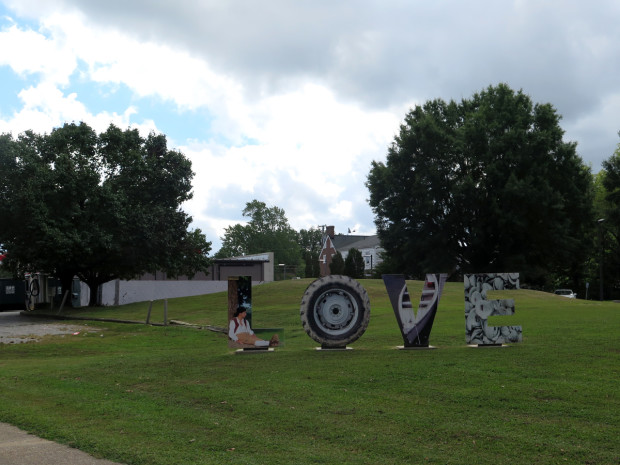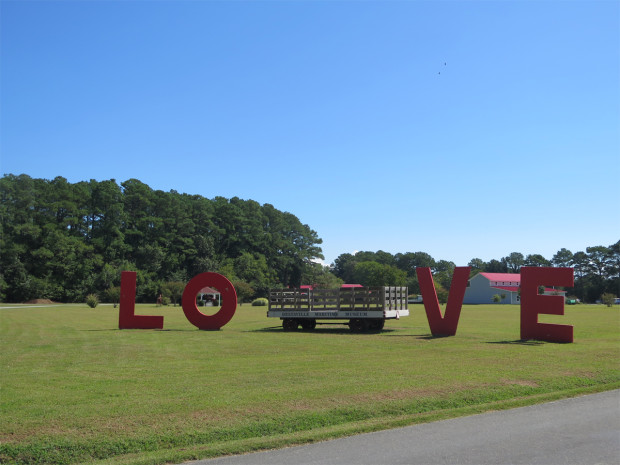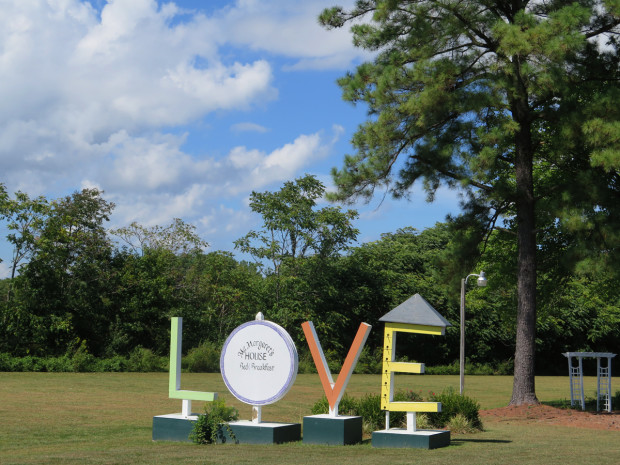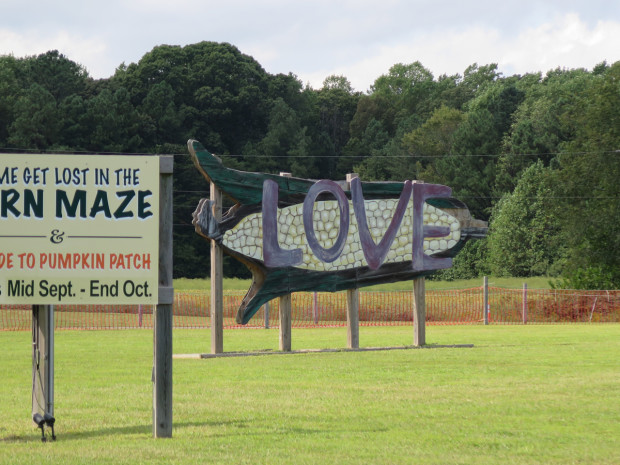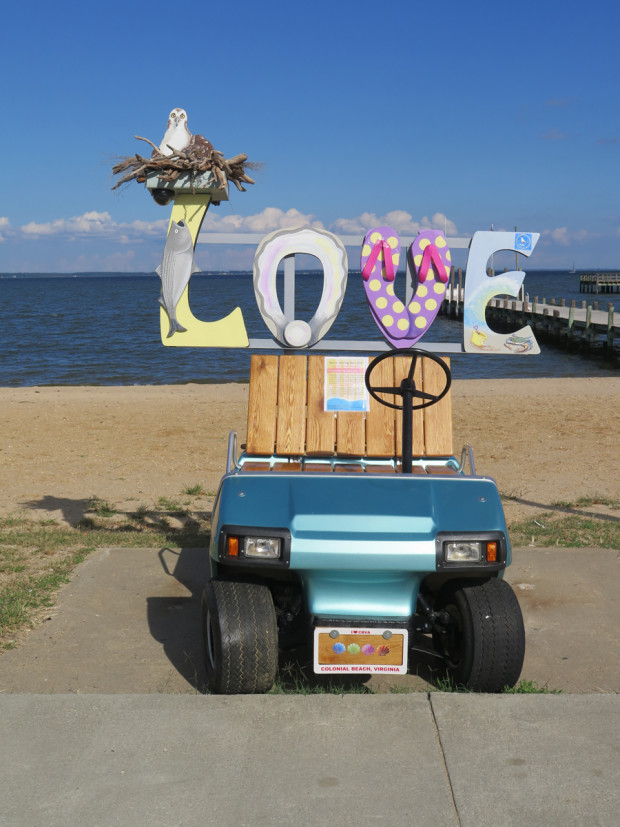 The one in Colonial Beach is my new favorite.
That little trip was 304 miles, and took me about nine hours (I stopped for pics a lot).
Look at that route in relation to the rest of the state.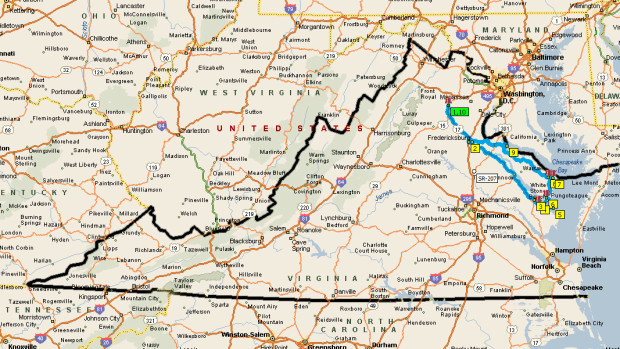 I have now visited about two-thirds of the 45 LOVEworks locations. Only 15 more to go. But they're scattered. I have my work cut out for me.
If you want to see the actual Spotwalla route, CLICK HERE.
Oh, and I almost forgot the bonus location…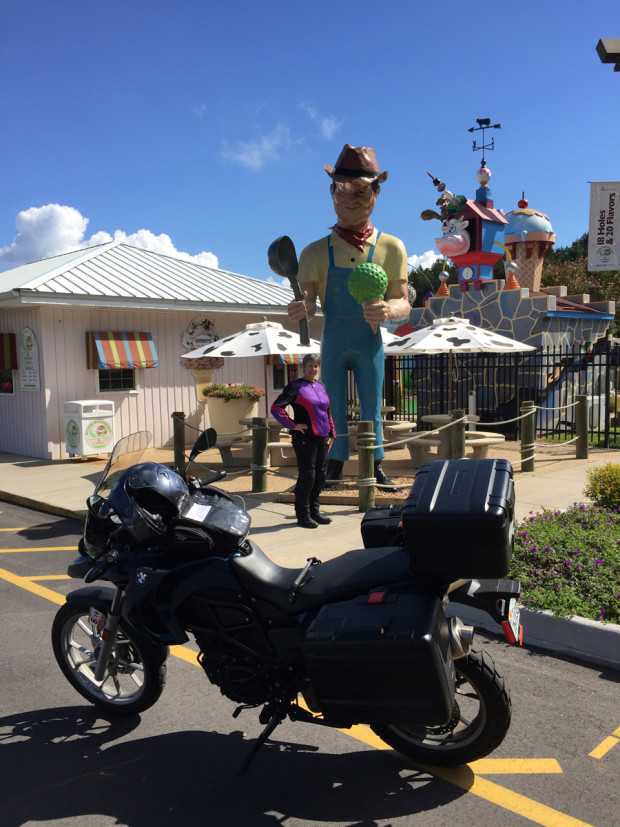 It was a fun ride. More show and tell in my next post.