I'm enjoying a temporary change of venue this week. It's not a "vacation" because I'll be working all week, but it is a fun change of pace.
My friend, Heather Ruuska, who lives in Carolina Beach, North Carolina, invited me to come down for the week. She has a job similar to mine, working from home, so we'll both be working during the day and having fun at night.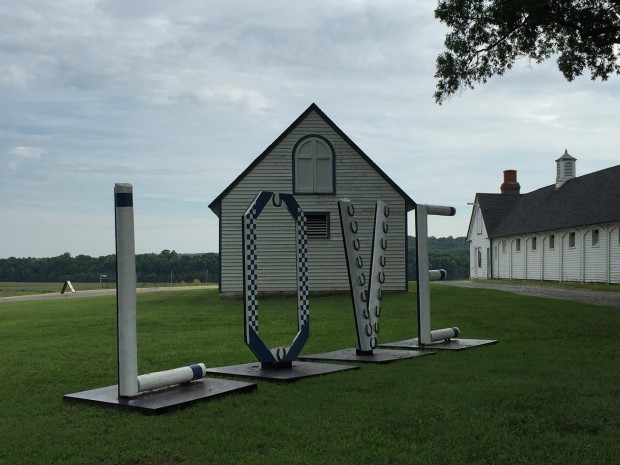 I drove down in the car on Saturday morning. I couldn't resist adding-in some fun road-trip-type stuff.
Stop #1 was that LOVEwork in Doswell, VA (mainly because I HAD to get off of I-95).
Stop #2 was this awesome antique shop along US-301.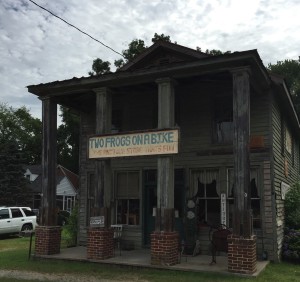 I forget exactly where it's located. Sadly, it was closed. But I hope to find and revisit the place one day.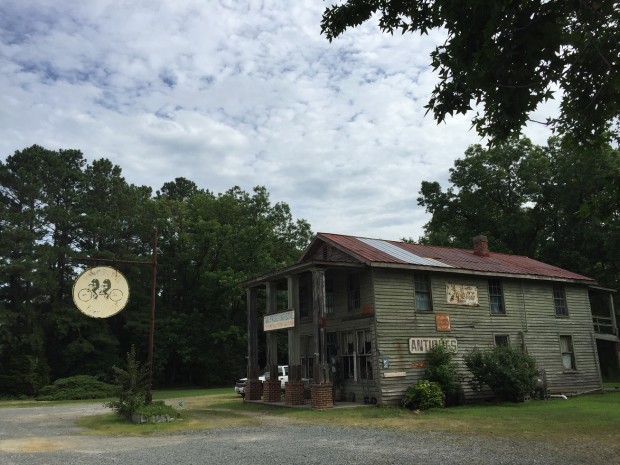 This BBQ joint was across the street from the antique shop.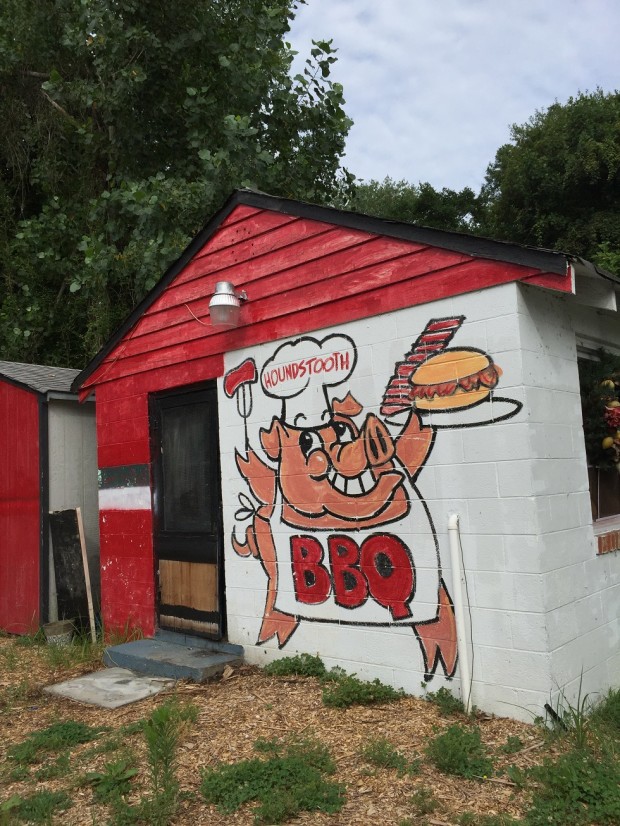 A ways down the road, I was feeling a bit loopy and decided to stop at a convenience store for refreshments.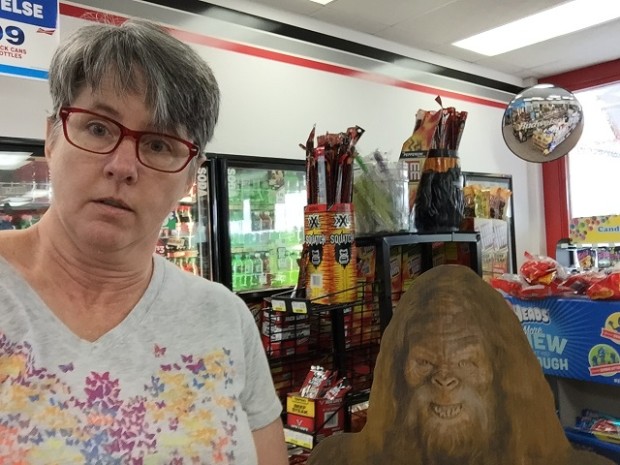 It was most definitely a store in the South, judging by some of the snacks for sale.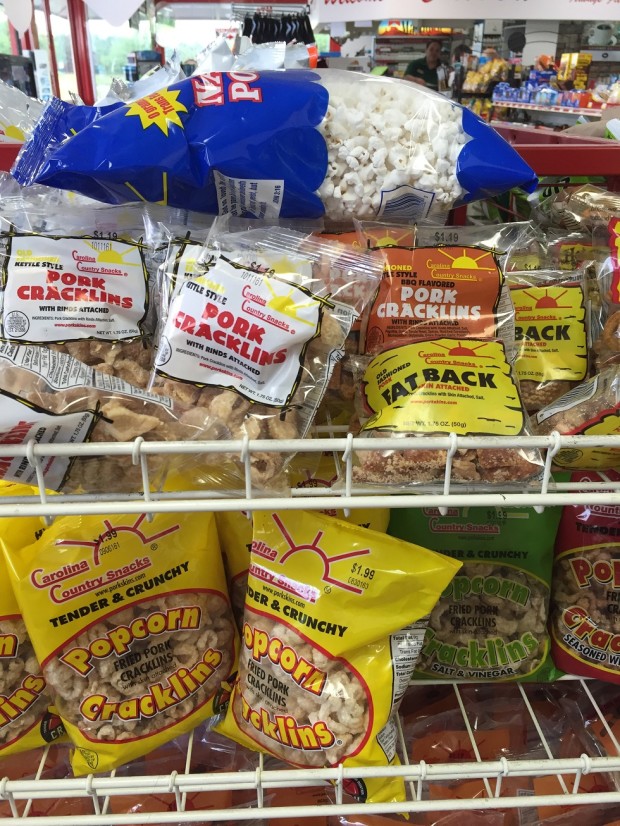 This guy was outside of Roanoke Rapids, North Carolina.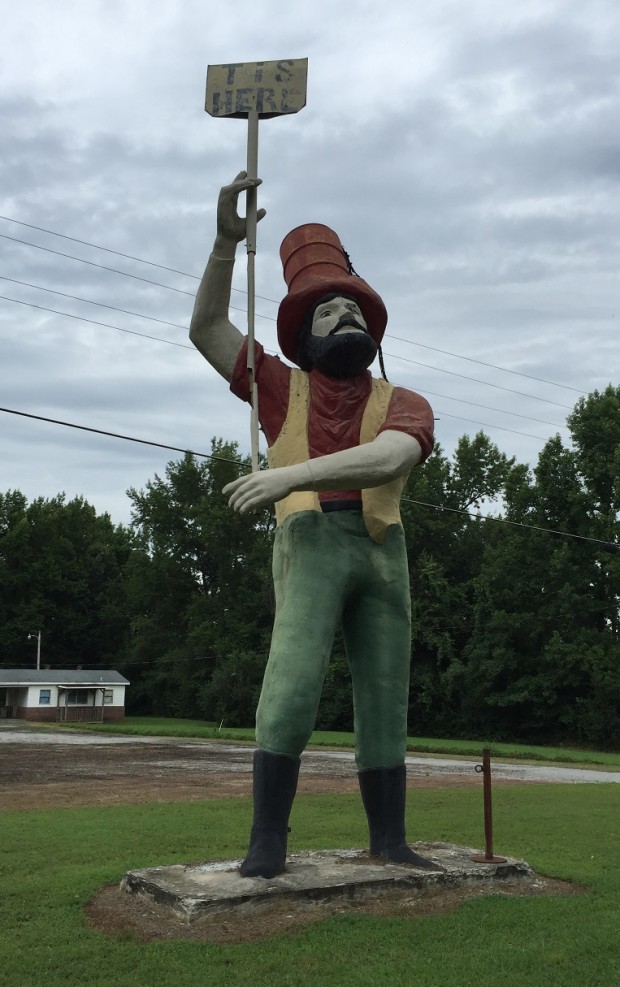 Moving a bit further south and east…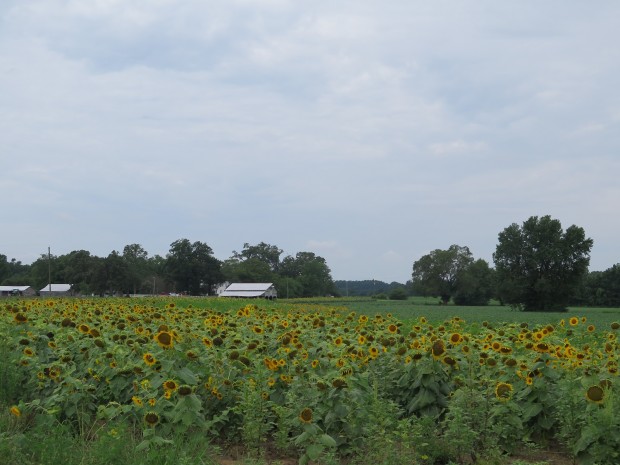 This cool building was in downtown Rocky Mount. It's an industrial art school.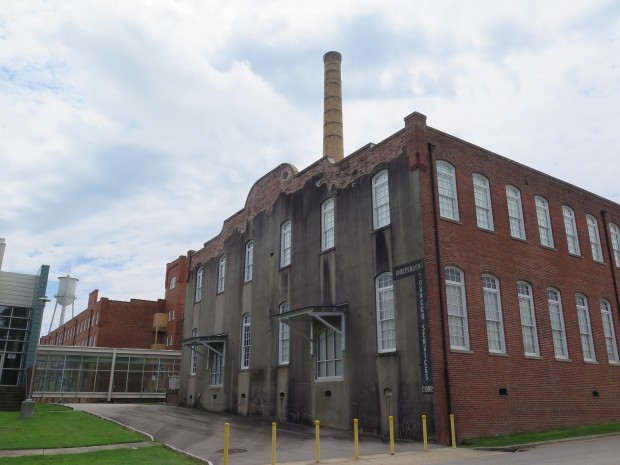 I think the big chicken was just outside of Wilson, NC.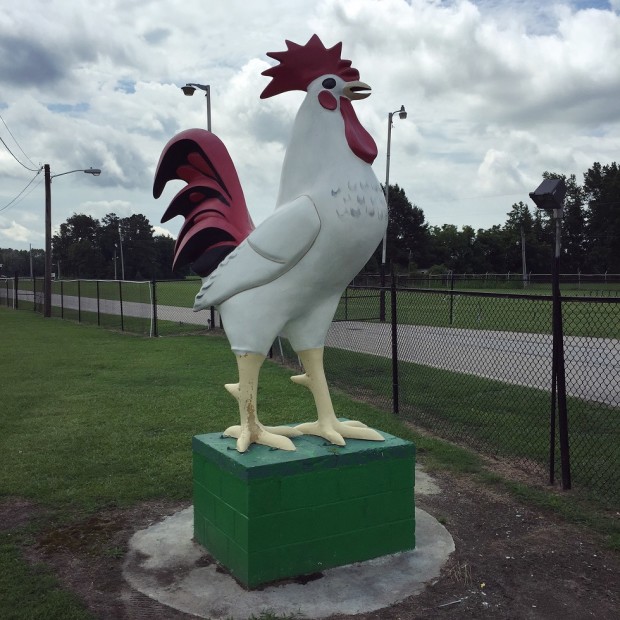 Who can resist a giant chicken photo op?
I finally arrived at Ruuska Resort — my name for Heather and Timo's lovely house — around 3:30-4:00 p.m.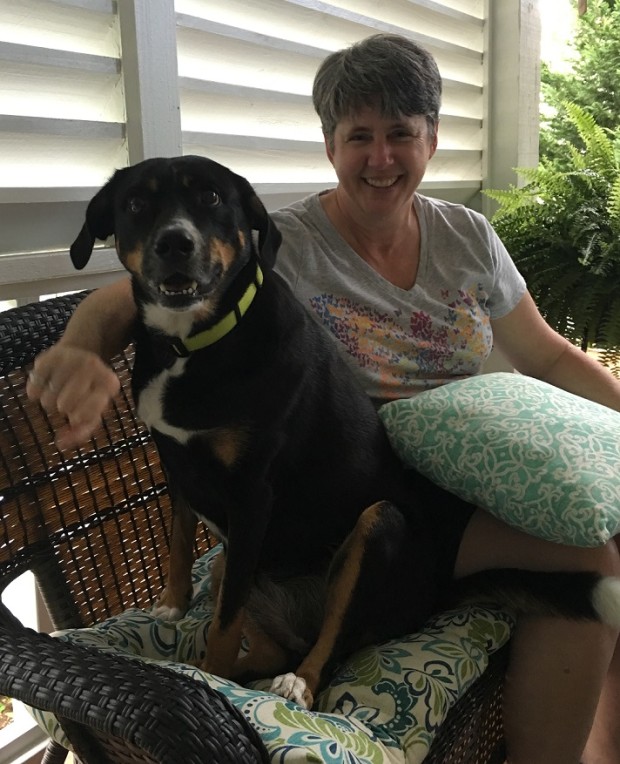 Heather was happy to see me, too. We spent the evening chatting and catching up. (Timo is away visiting family). Then on Sunday we went to the beach.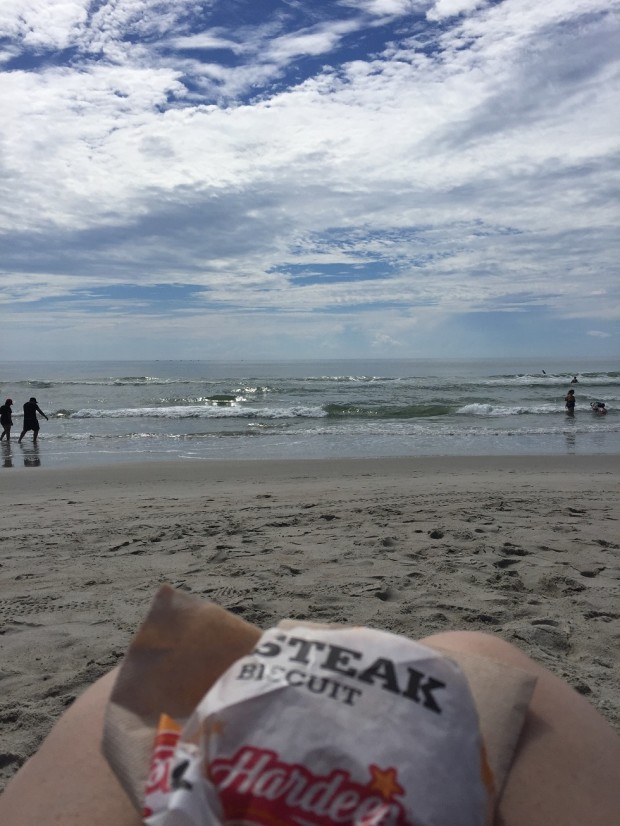 It was cloudy, but that was a good thing, because it was in the upper 80s to low 90s, and the sun would have made it unbearable.
We left the beach around 1:00 when a shower hit. A bit later, we went to Carolina Beach State Park, minutes from the house, which was very cool. More on the park later, once I return with my real camera for better pics. In the meantime, these phone captures will give you an idea how pretty it was there.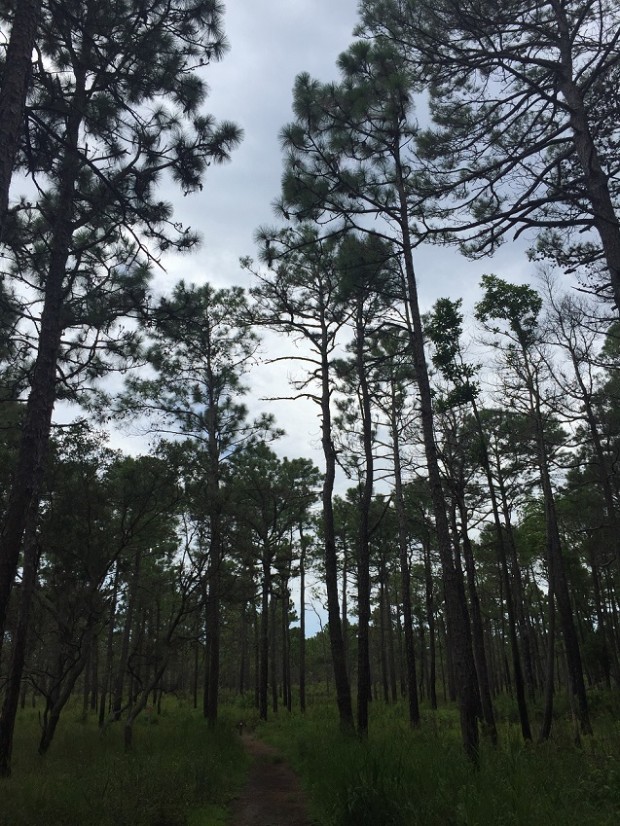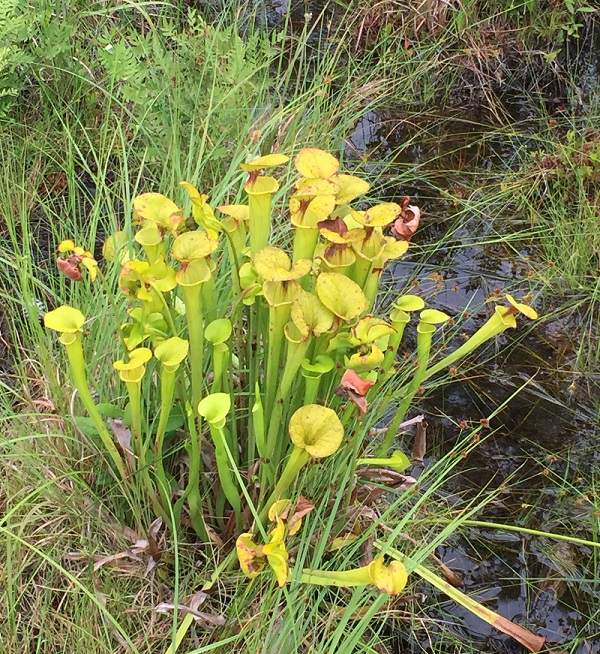 Did you know Pitcher Plants lure, trap, and digest flies? There are Venus Fly Traps in the park, too, but we didn't see any of those yesterday.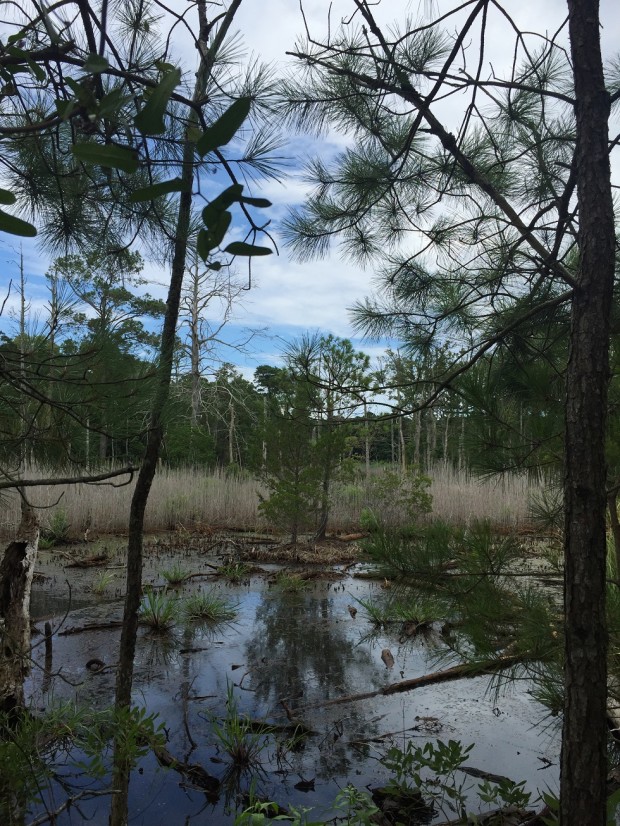 Such a lovely place, really. And huge! Especially considering it covers about half of the northern end of this beach-resort peninsula.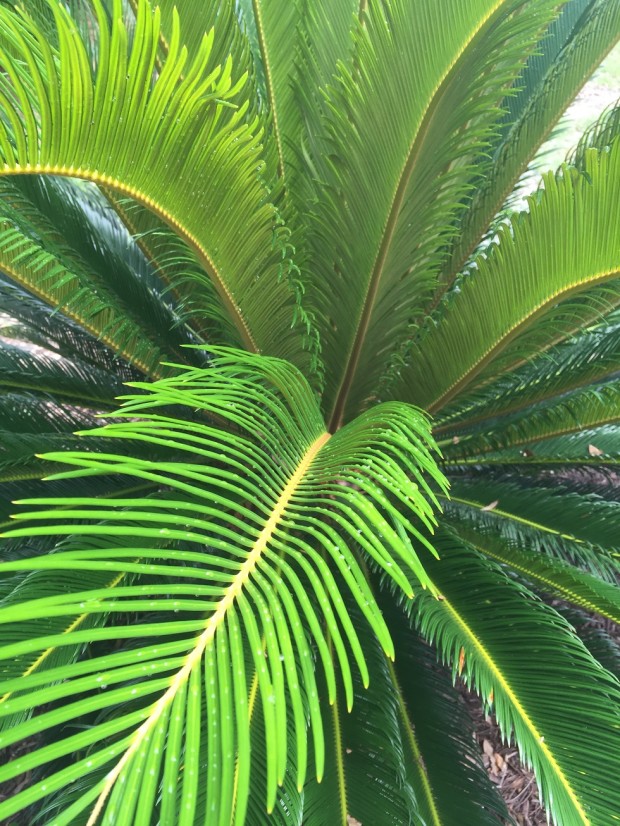 We ended the day taking Roxy for a walk.
The next shot was captured from the community boat ramp, looking north across Snow's Cut (body of water that leads to the Atlantic Intracoastal Waterway).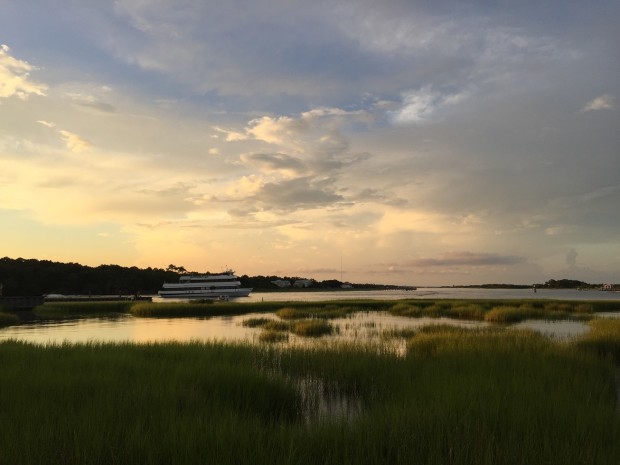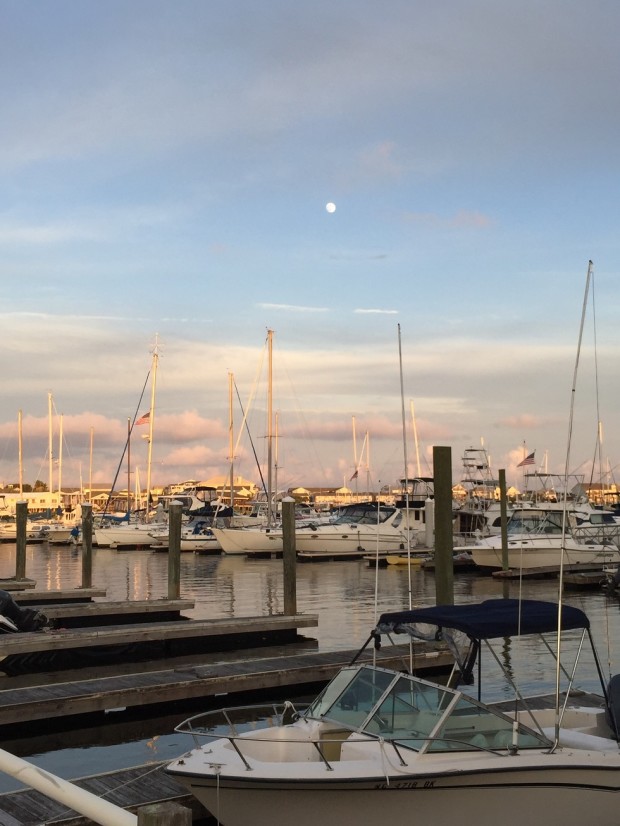 Finally, to top off an already-lovely day, we drove back to the state park for these sunset captures.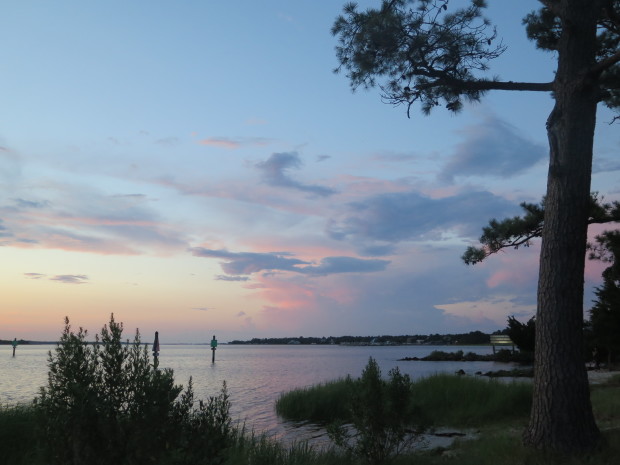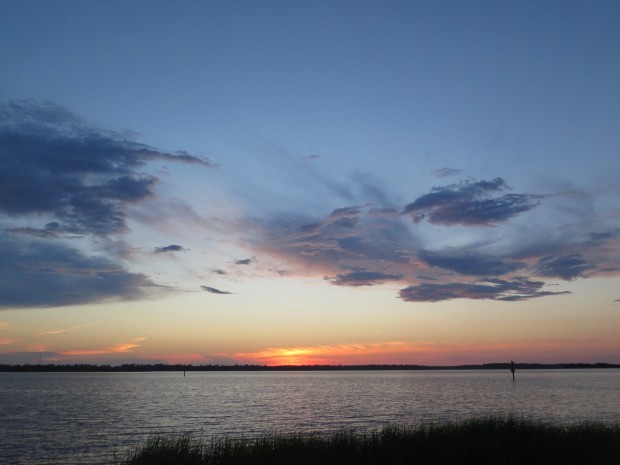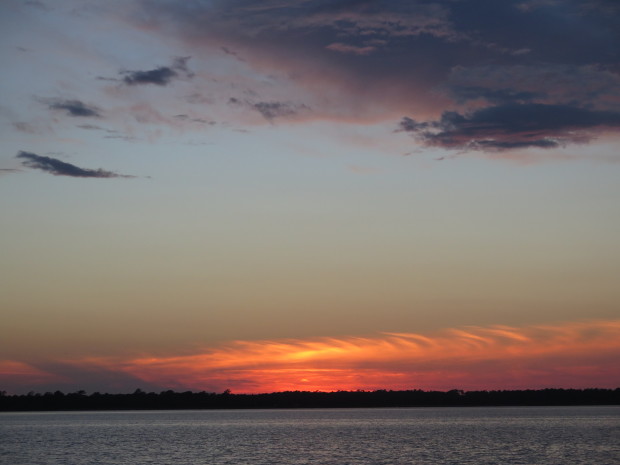 Now it's Monday and time for work. No idea what we have planned for this evening, but I'm sure it will be lovely.
– – – – – – – – – – – – – – – – – – – –
I had to share this fun video of Fiddler Crabs. They looked like beach bugs! In my opinion.