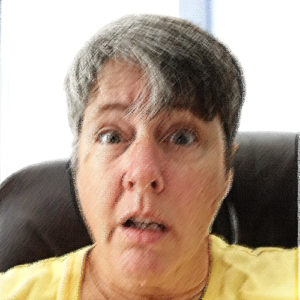 That's how one co-worker described her feeling upon hearing the news, a week ago today, that I'd been laid off.
She's a Brit, and they have some fun words, don't they? Well, it would be more fun if it weren't being used to describe last Friday's announcement that my employment had suddenly been terminated.
I was told it wasn't performance-related. It was because our sales team hadn't met their goals. So the CEO decided to completely eliminate about half of the proposals staff (me) and 17 other people across the firm.
Yep, I am currently unemployed. I am not bitter; it's business. Was I shocked? Absolutely. Am I worried? Yes and no. I have lots of good prospects, a strong track record, and great references, but the search process takes time. I have been putting in lots of hours networking frantically all week. I've even had a couple of good phone interviews already.
Having a good, responsive recruiter on my side would help though. So, if you know of anyone who works as a life sciences recruiter, let me know. Please.
Now I need to get back to "work" finding a new job! I'll get back to vacation re-caps once I make some more progress.