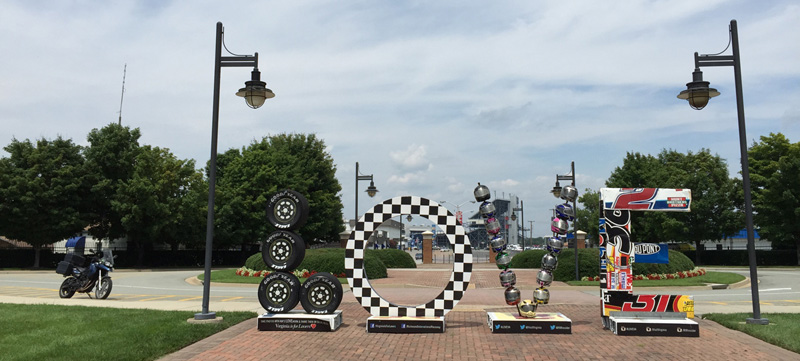 Early in 2015, I decided to have my own little scavenger hunt to see how many Virginia LOVEworks I could visit during the year.
I didn't go crazy on the rules. In fact, I didn't make any rules. LOL.

It really was a spur-of-the-moment thing. I came up with the idea after I'd seen a LOVEwork in Culpeper, a town not far from my home in
Warrenton. A quick Google search took me to the Official Tourism Website for the Commonwealth of Virginia. Those fine folks are behind
a push to have LOVE artworks erected throughout the state. I LOVE the idea, and thought it would be fun to try and capture pics of each one.

I'd already seen three by that point, all of which I'd reached by car, so it seemed logical that I not restrict myself to two-wheeled travel.
Motorcycle travel is more fun, but I enjoy roads trips in the car, too.

Anyway, that's how this LOVEworks quest of mine was born. At the time of this update -- July 4, 2016 -- I've captured 46 LOVEworks
not all of which are listed on the LOVEworks Around Virginia page. That list does change, however, as new LOVEworks are installed and,
unfortunately for me, some are removed due to damage or some other unknown reason.
Searching for love all over Virginia has been fun. It's a BIG state.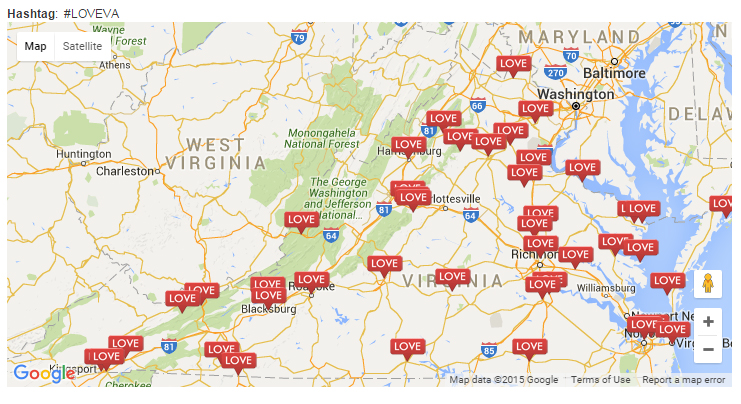 I visited one location in Gate City, on my motorcycle during a heat wave, that had been removed. No idea why. Gate City is in the far, southwestern
corner of Virginia. On that same HOT day, I also visited Abingdon. That LOVEwork had been removed to repair storm damage. (It has since been replaced.)

I saw the LOVEwork in Christiansburg as we rode past. I was with Hubby, it was HOT, during rush hour, at the end of a very long riding day, so I didn't get a pic.

Here's the list (and pics!) of LOVEworks captured so far. I'll update the list after I visit some more locations.
---
Abingdon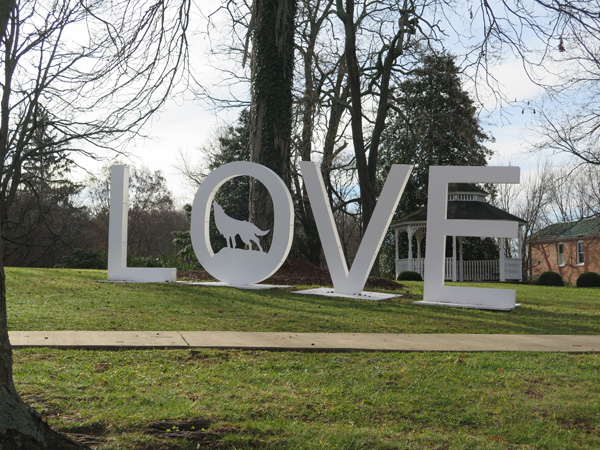 Afton (Cardinal Point Winery)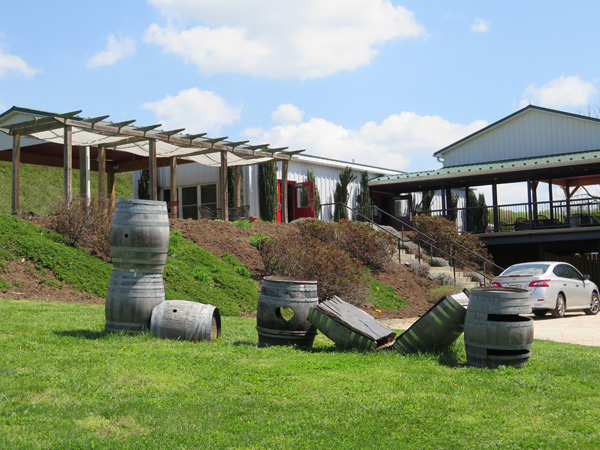 Afton (Veritas Vineyards)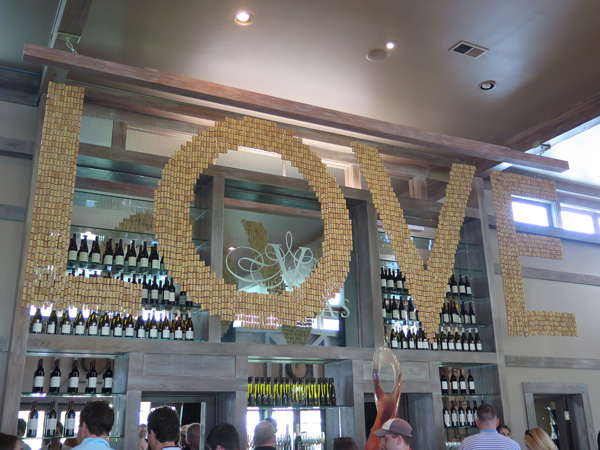 Airlie (near Warrenton)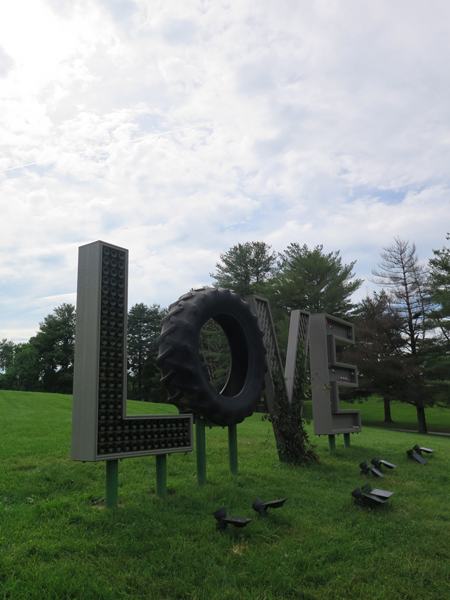 Ashland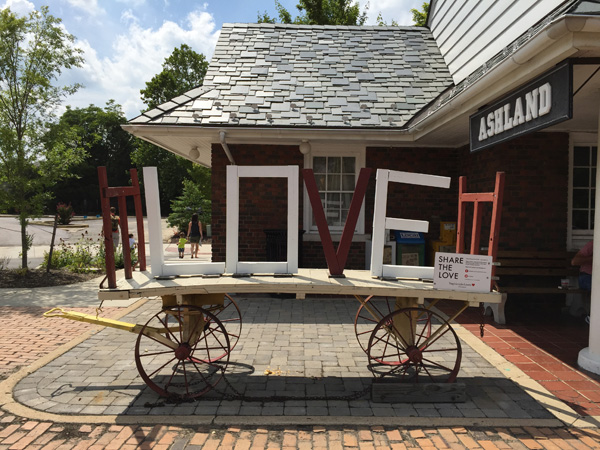 Bastian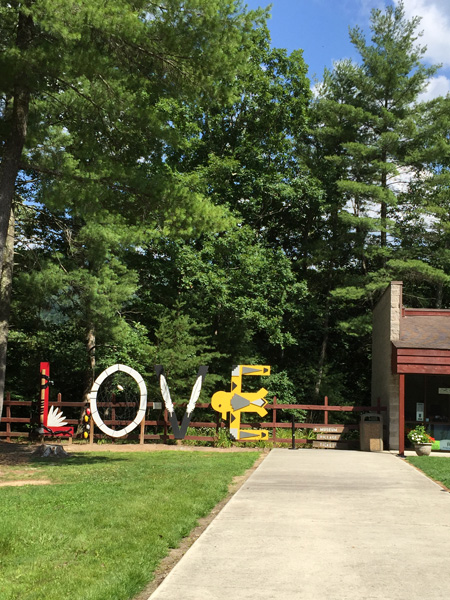 Bealeton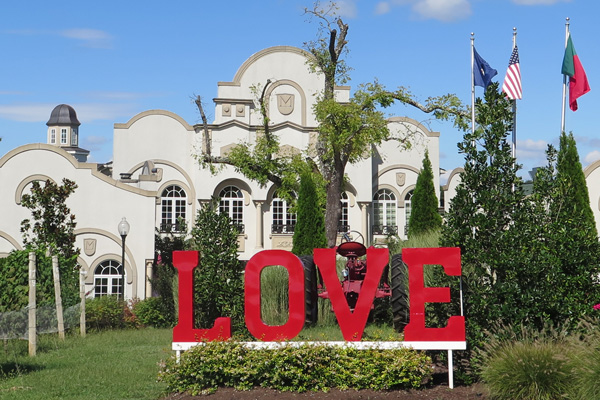 Bent Mountain
Visited, but LOVEwork was inaccessible.
Blacksburg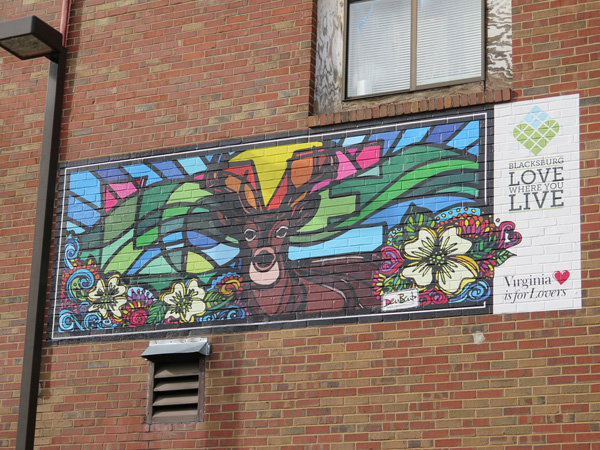 Bristol (Virginia Welcome Center, Bristol)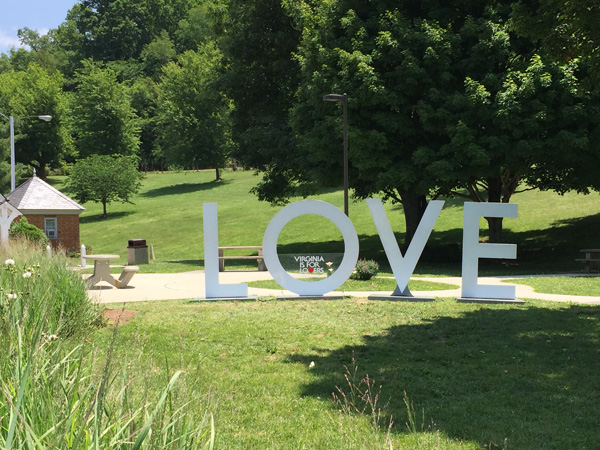 Bristol (Downtown State Street)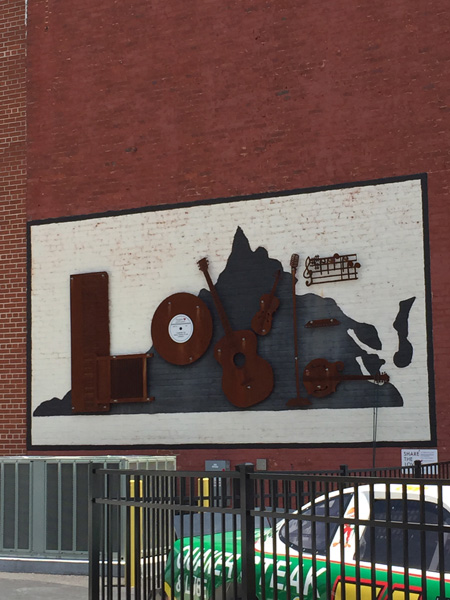 Cape Charles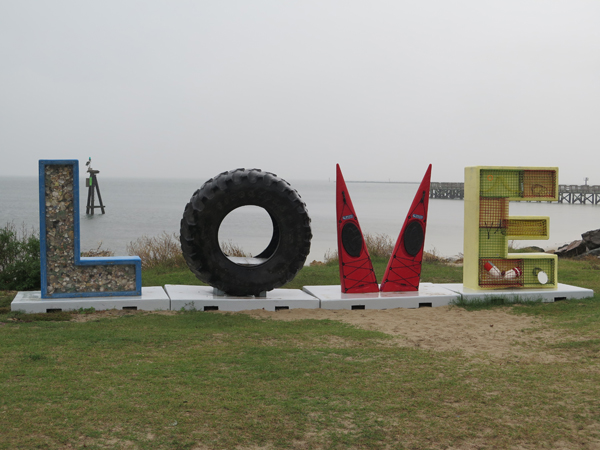 Chincoteague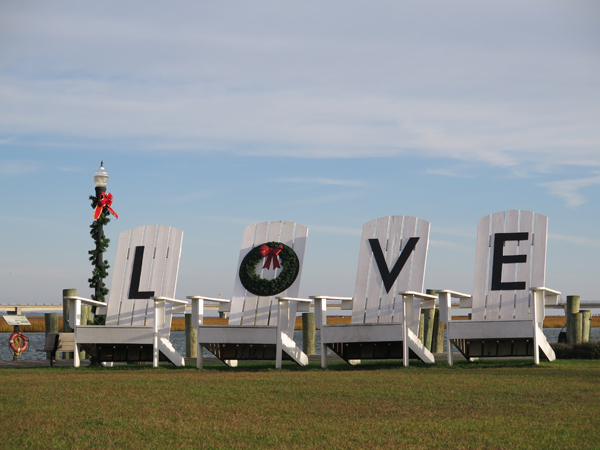 Christiansburg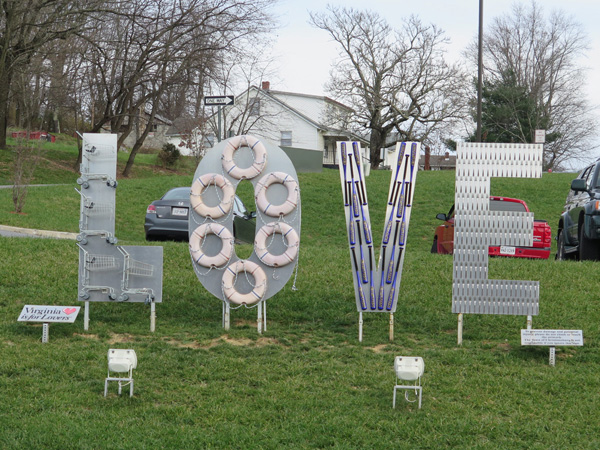 Colonial Beach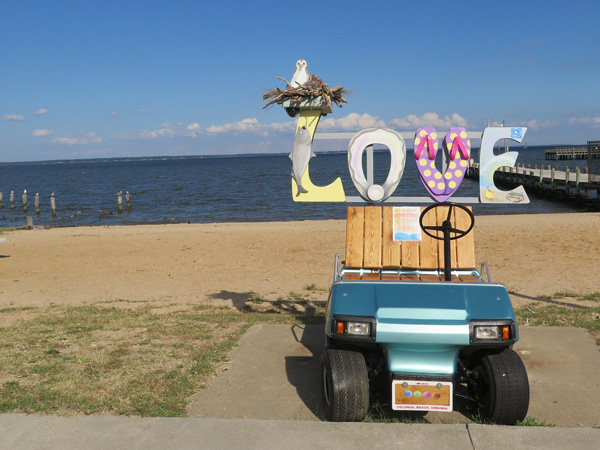 Covington (Humpback Bridge)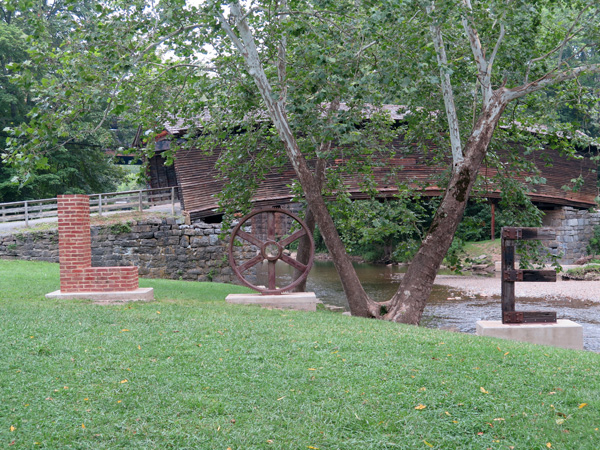 Crozet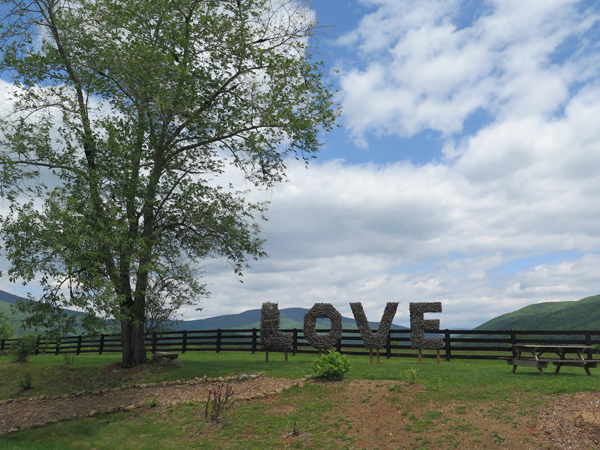 Culpeper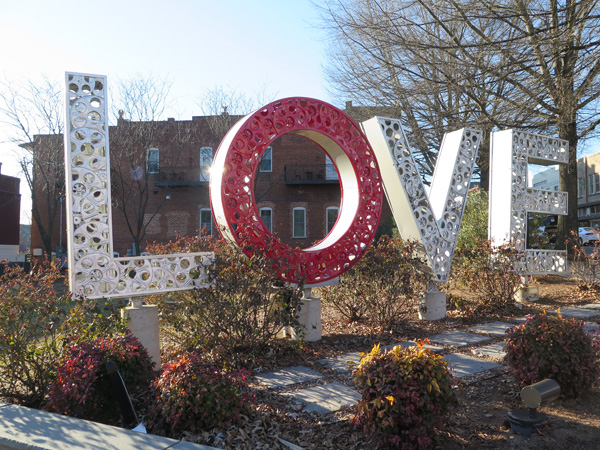 Deltaville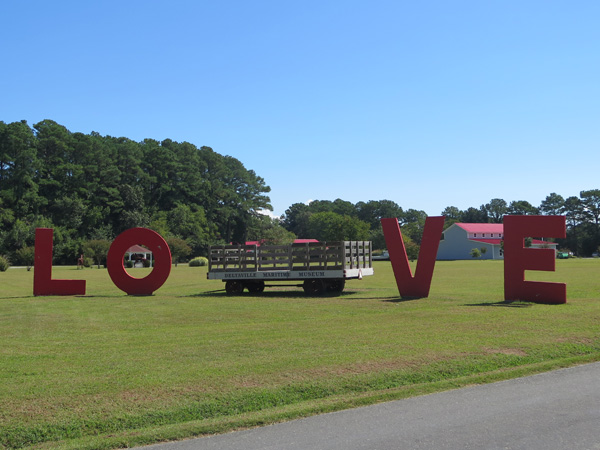 Doswell
Need to Visit
Ashland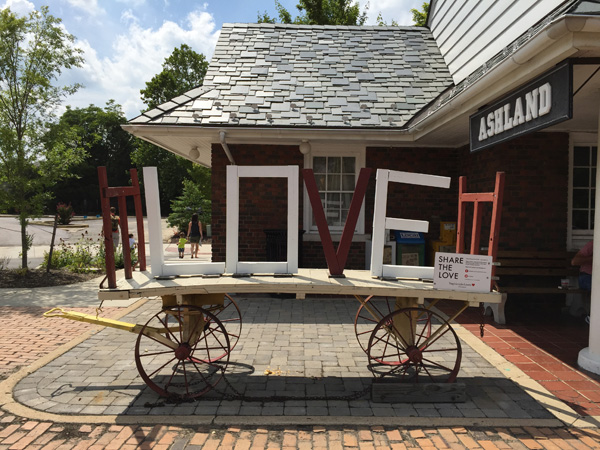 Emporia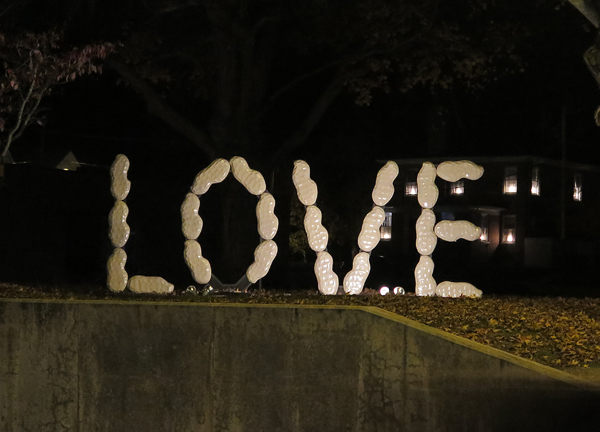 Etlan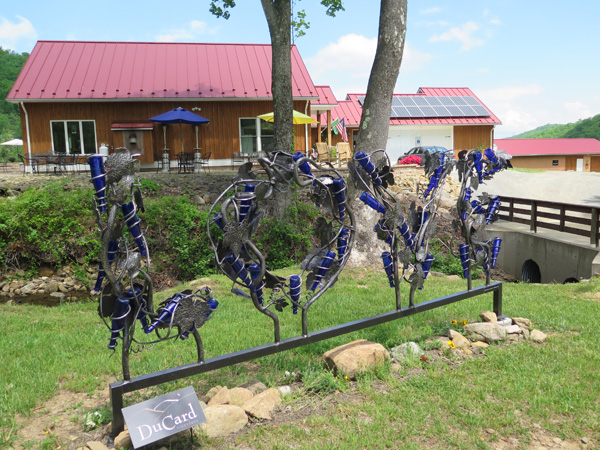 Farmville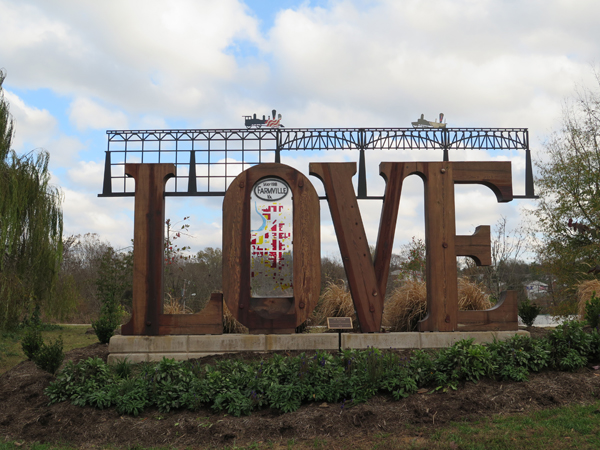 Fredericksburg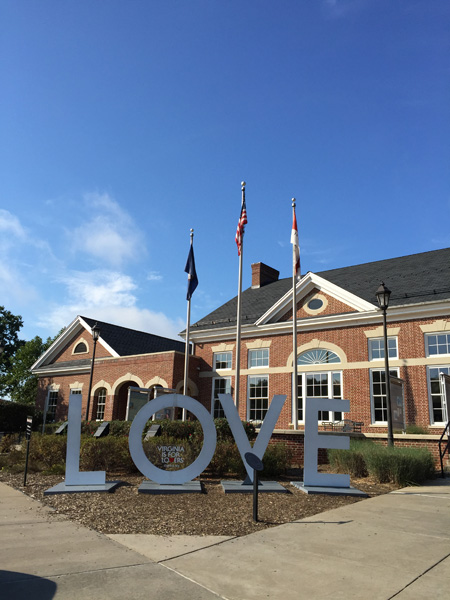 Galax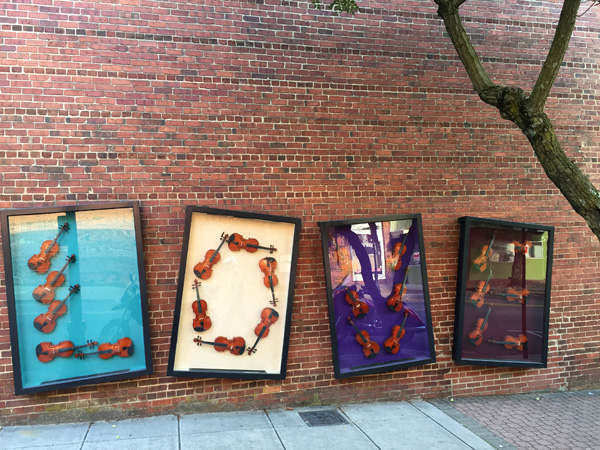 Harrisonburg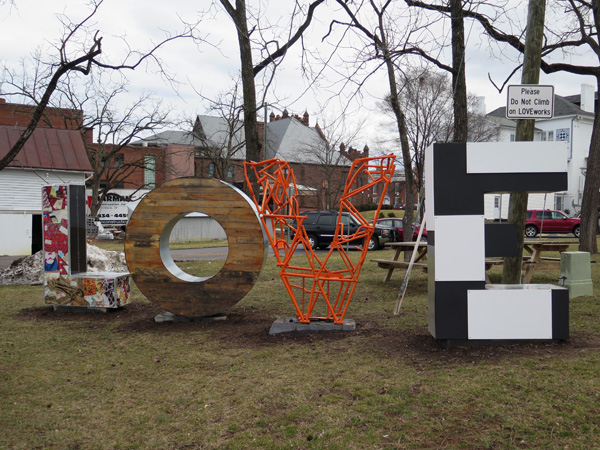 Heathsville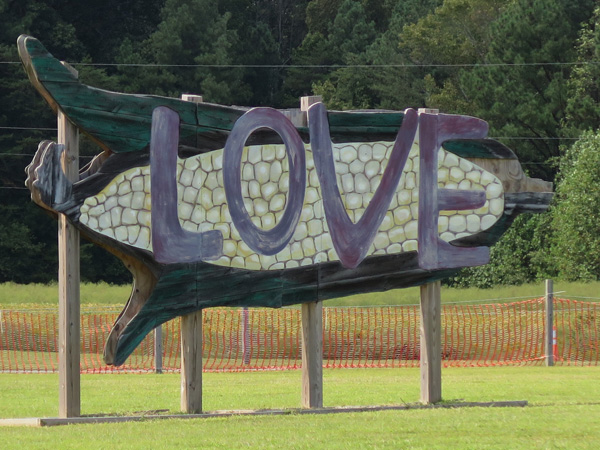 Hopewell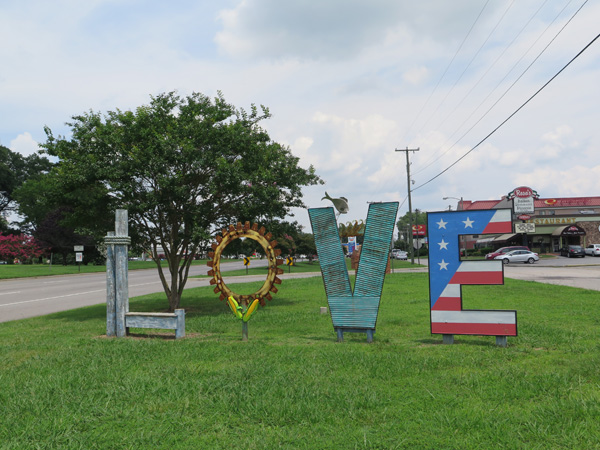 Lambsburg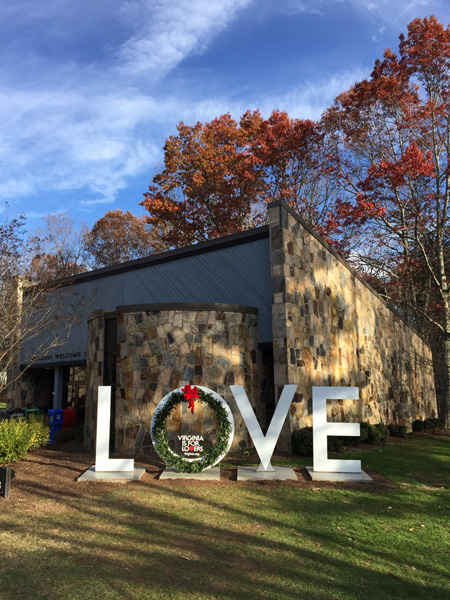 Luray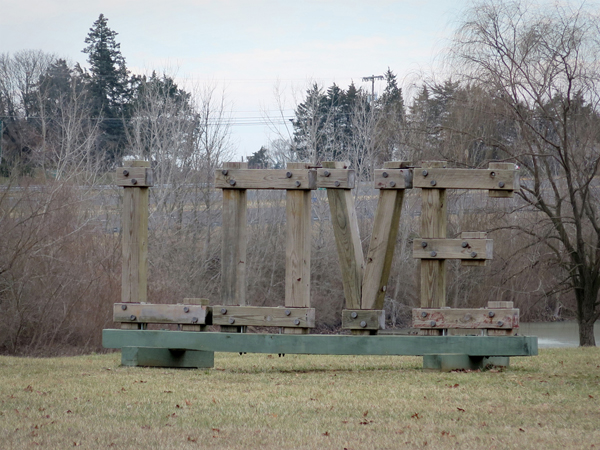 Lynchburg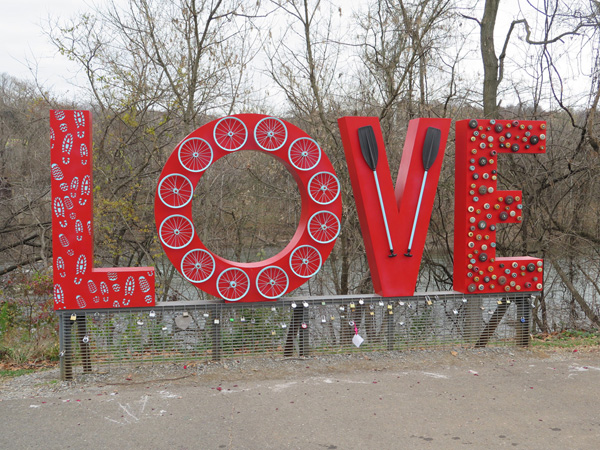 Madison (Early Mountain Vineyard?)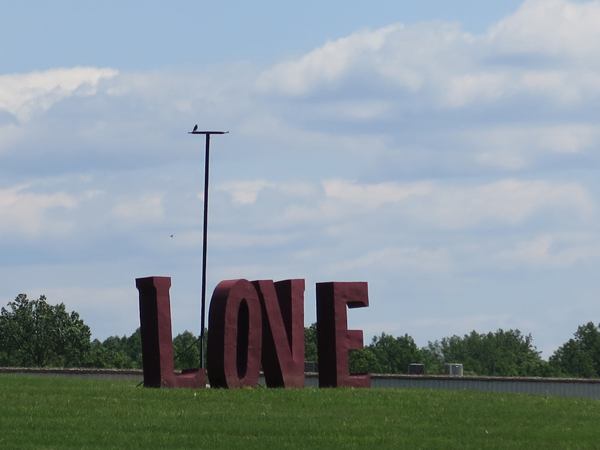 Manassas (Old Town Manassas)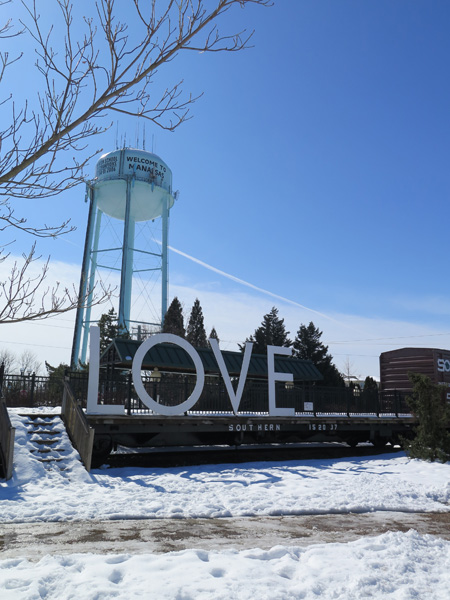 Mineral
Need to Visit
New Kent
Need to Visit
Newport News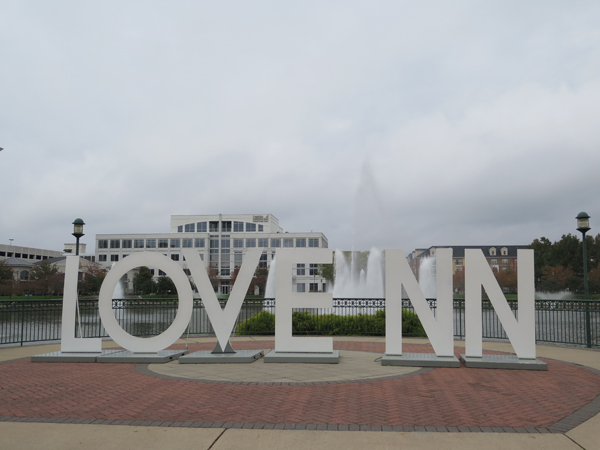 Norfolk (Lafayette Park)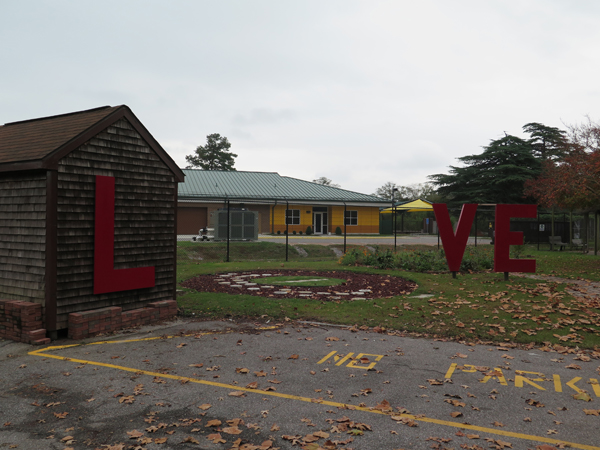 Norfolk (Norfolk Int'l Airport)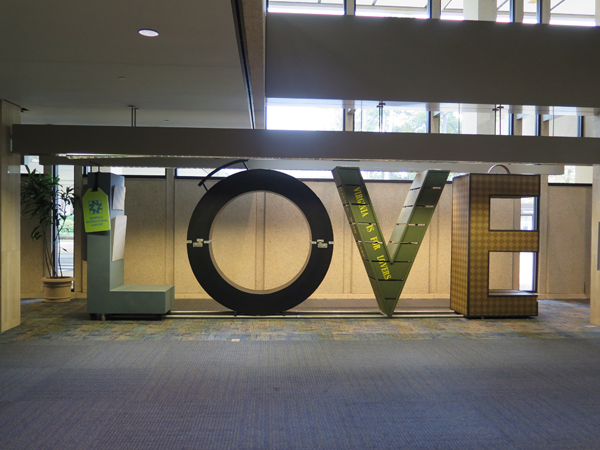 Petersburg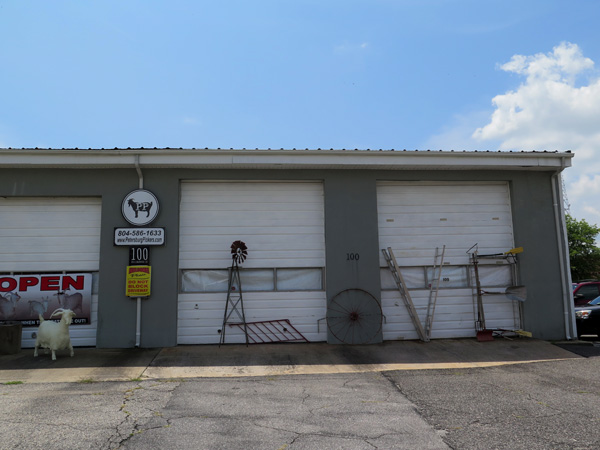 Purcellville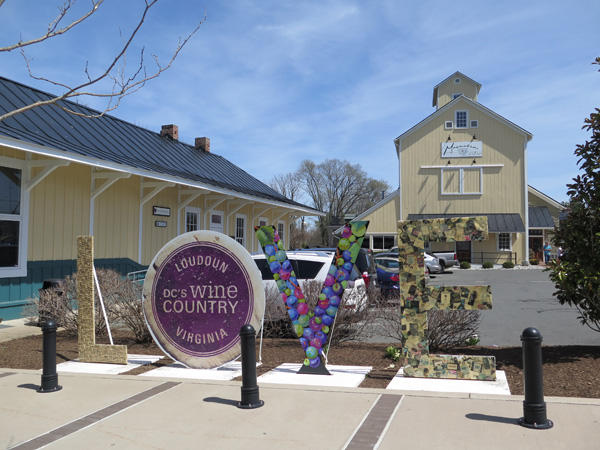 Reedville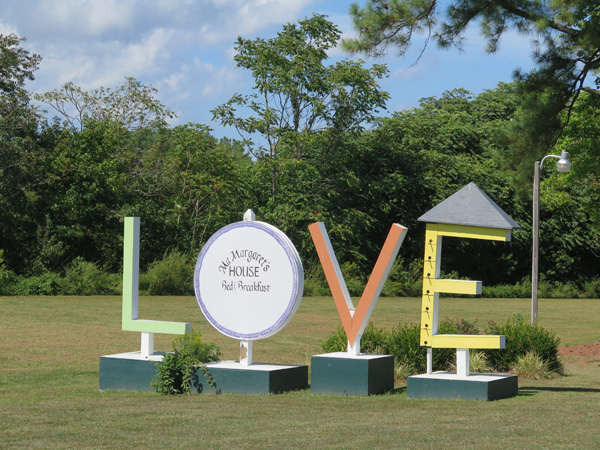 Richmond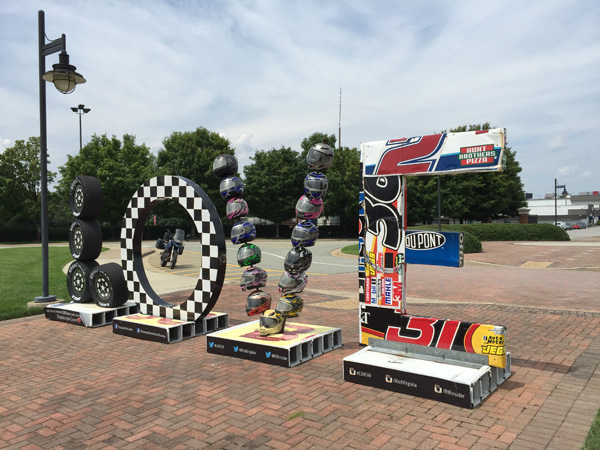 Roanoke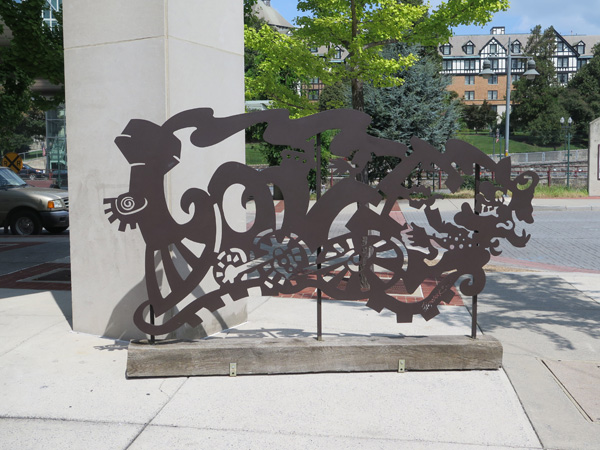 Saluda
South Boston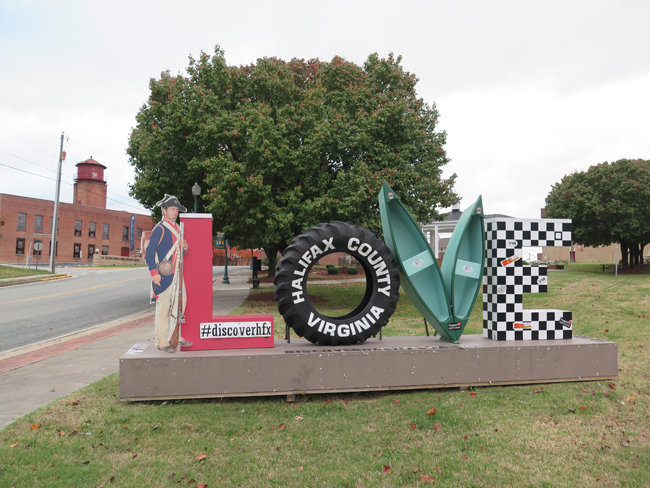 Spotsylvania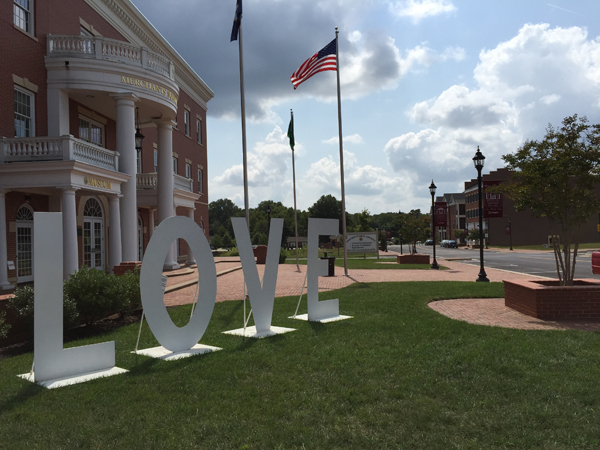 Tazewell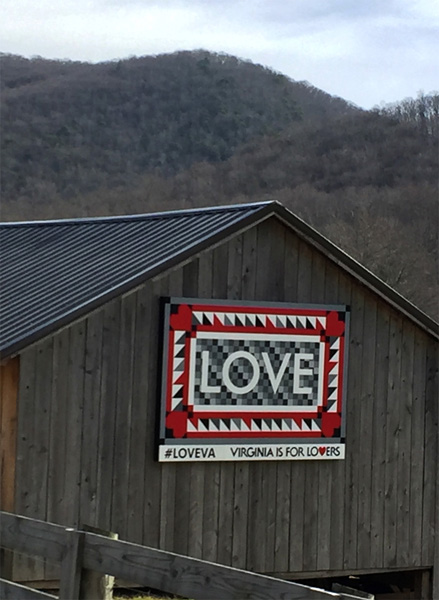 Virginia Beach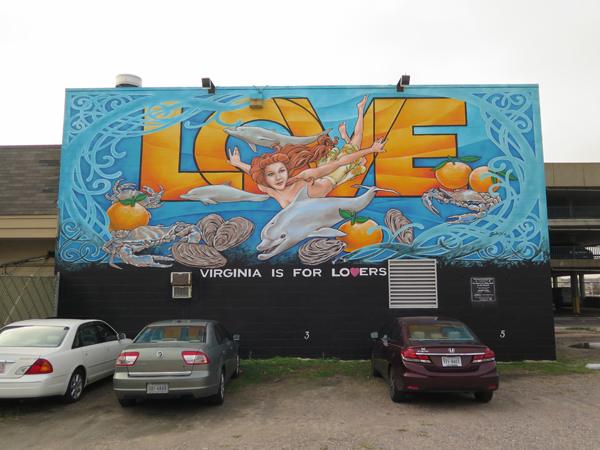 Waynesboro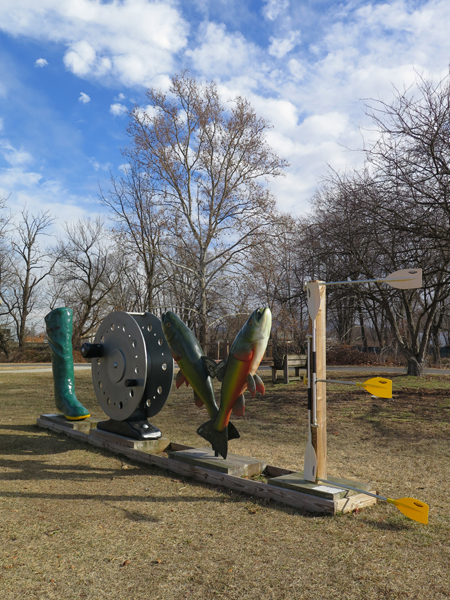 Williamsburg
Need to Visit