I've got a trip coming up in May. For me, part of the fun of upcoming trips is the anticipation. The planning. Plotting fun routes to things I've been wanting to see. Imagining visits to places I've never been.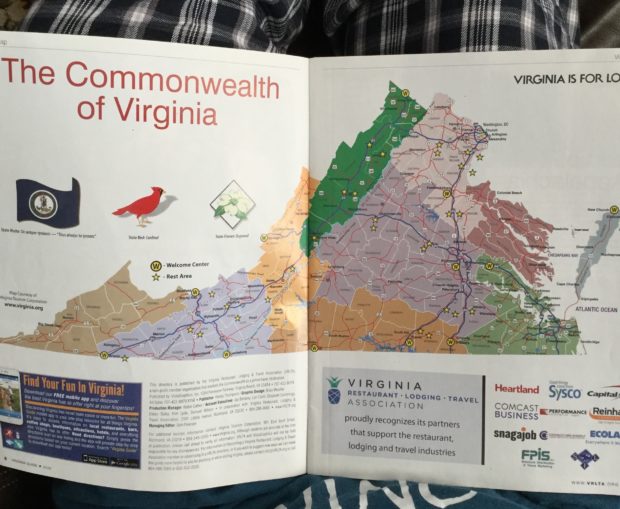 This trip is different though. It'll be like the trip I did in 2015 down the Blue Ridge Parkway (BRP). I'm going to set out with a general idea of direction/destination, armed with all my favorite maps, and my smart phone, and see where each day takes me. Hubby will be staying home.
He's got a trip of his own in the near future. He likes to cover long distances in short periods of time, speeding right past all sorts of interestingness on his land yacht. I like to meander from place-to-place, enjoying the natural landscape, capturing interesting images, doing what I want to do when I want to do it.
I know I'll be going south and west, I just don't know how far. I've been toying with the idea of going to Louisiana, Alabama, and Mississippi, the three states in the contiguous US I have yet to visit. But they're pretty far from Virginia. And if I ride back roads like I enjoy, it'll take FOREVER to get there. If I visit those states, I'd kinda like to take time and enjoy the foods I want to sample in New Orleans, the beaches I want to explore in Mississippi AND Alabama.
Besides, there are LOTS of roads and places in VA, NC, TN, SC, GA, KY, and WV I have yet to experience. Not to mention roads and places I want to revisit, like the Cherohala Skyway. There are a couple of personal checklists I'd like to complete, too. Or at least add some new tick-marks.
What kind of checklists? I've been to about 90% of the counties in Virginia. I'd like to make it 100%, and five of the counties I have yet to set foot in — Russell, Dickenson, Wise, Scott, and Lee (if I remember correctly) — are in the far southwestern corner of the state. Silly? Maybe. But I bet I've covered more ground in Virginia than most people reading this.
I'd also like to see Breaks Interstate Park. It straddles the border between KY and VA, hence the name "interstate." Hubby and I were very close in late 2010, but close doesn't count. It's been nagging at me ever since.
And we can't forget all those new LOVE signs.
I was hoping to meet-up with a Motoblogger pal and her hubby, but they'll be off gallivanting around the desert southwest.
There're lots of roadside oddities I have yet to experience, too. Those are important. Maybe I'll even grab a burger and fries at Pal's this time.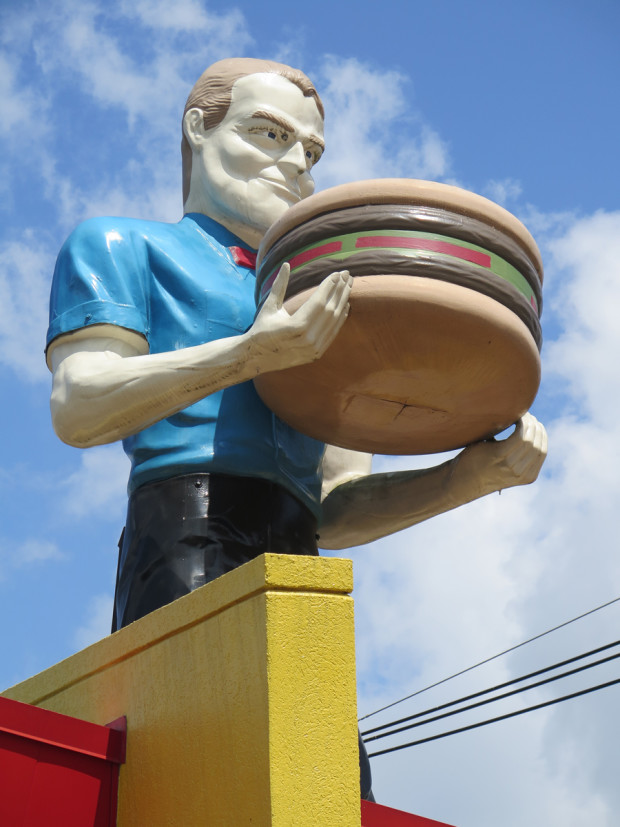 I may not be planning in the technical sense, but I do have lots of fun, pleasantly distracting ideas floating around in this old brain.
How many of you would rather make a long quick jaunt to the Gulf Coast than spend a week or so poking around in the mountains? Just curious.