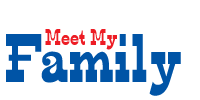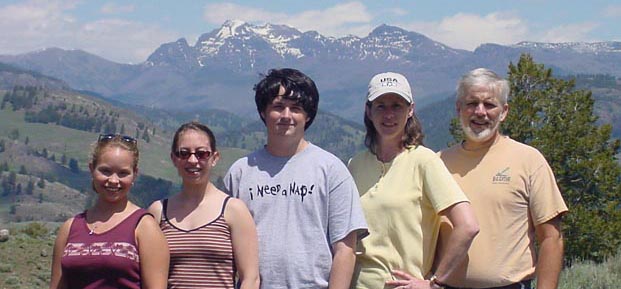 The picture shown above was taken in June 2004 at Yellowstone National Park.
From left to right are Amy, Shannon, Eric, Kathy (that's me), and Mike.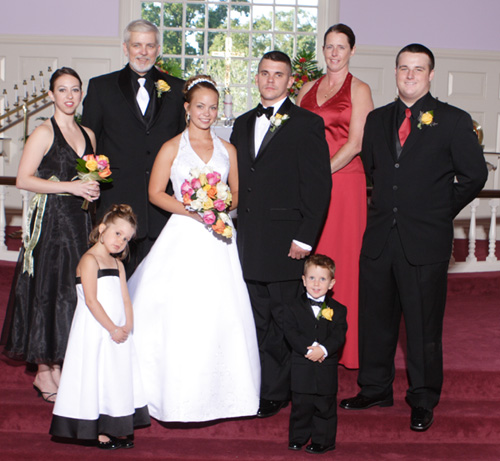 As you can see above (taken August 2006), our family has grown.
We added TJ, Brianna and Gaige. Mike and I are now GRANDPARENTS.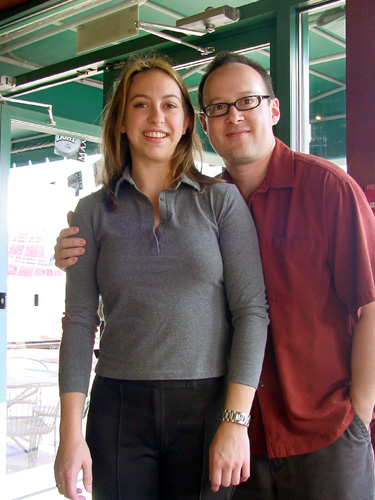 I have to mention Daniel, too. Actually,
he was around before TJ. Daniel, in the photo with
Shannon above, is Shannon's boyfriend. This picture
is a few years old. I don't have any recent ones.

Most recently, Joey (Amy and TJ's son) joined the clan.
His full name is Joseph Charles Lloyd. Mike is quite
pleased that Amy & TJ named Joey after him. Joseph is Mike's
middle name. Charles is TJ's father's middle name.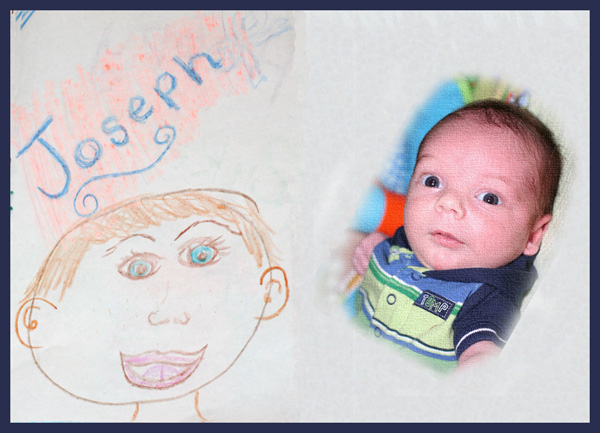 Brianna did the drawing of Joey. I added the picture.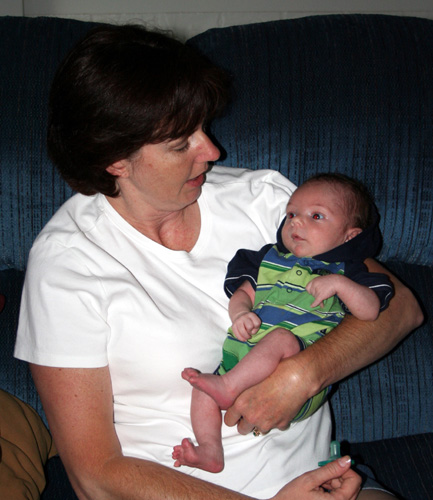 Isn't he adorable?
This is me holding Joey.
He's three weeks old here.
Click Below to
And we can't forget the DOGS.
They are family, too.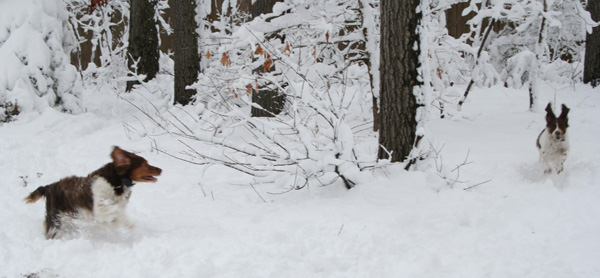 This page was last updated on July 26, 2007.