We Almost Have Heat
March 16 - 17, 2007
NOTE: For the first Web installment of 2007, because Mike was in charge
of photography, I decided to let him stand in as commentator, too.
I was with my girlfriends in wild and crazy Lancaster, Pennsylvania.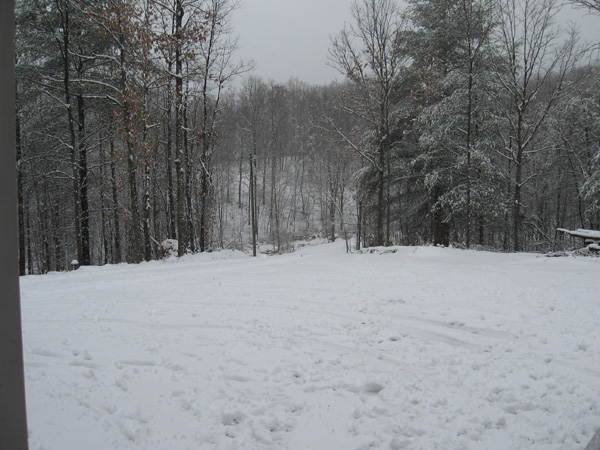 Well, this is what I awakened to early Saturday morning. When you don't have
a permanent heating system installed yet, this is what cold looks like. The dogs
of course thought that this was great. We disagree.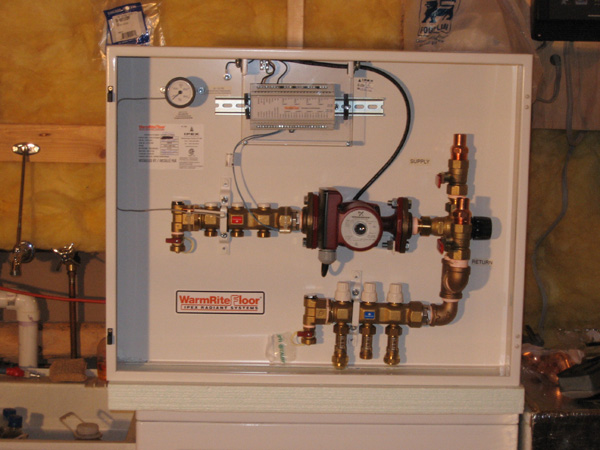 This is what I came up to install. A warmrite floor-warming control panel. This
is the heart of the radiant heating system—pump, controls, zone valves, mixing
valve and what-not. If I've done everything right, all I have to do is connect the hot
and cold water to this, then connect the piping that we embedded in the floor slab
o, so many months ago. Remember? Have a look here: http://www.toadmama.com/slab_prep.html.

Permanent heat! I'm so excited!!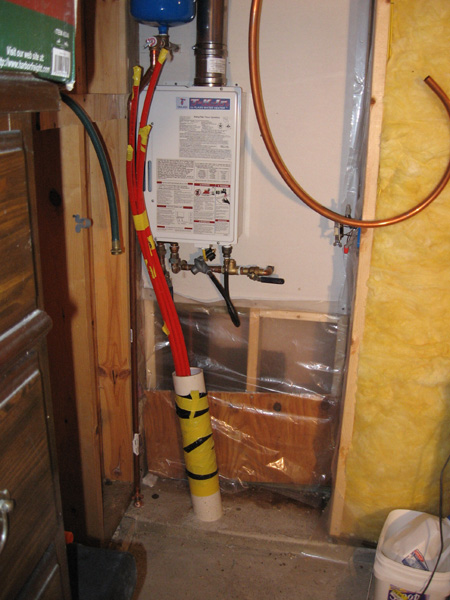 This is where I plan to install the warmrite panel,
directly below the water heater.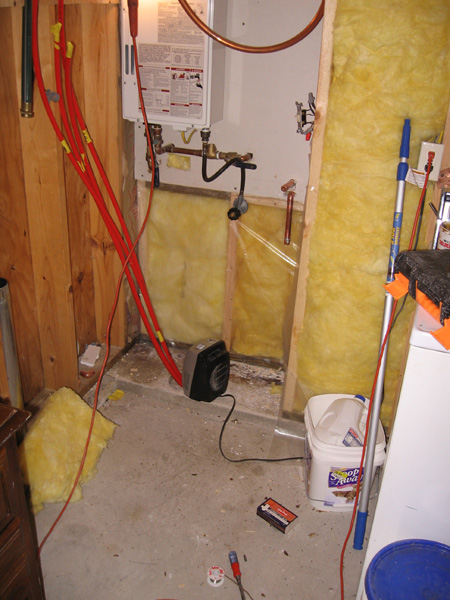 The rough-in is complete. The two copper pipes that you
see to the right will feed the panel.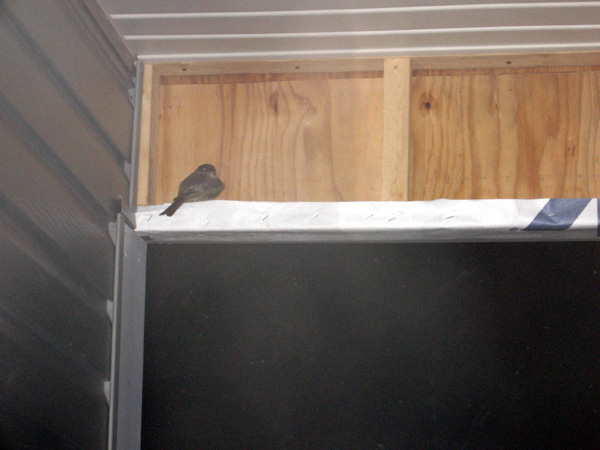 This is a picture of a poop machine. I forget what the proper avian name is for
the thing, all I know is that last year before we had the house sealed up, they tried
to nest inside and pooped wherever they perched. This year, it is outside pooping on
the porch. When the snow melts, I'll deal with the thing...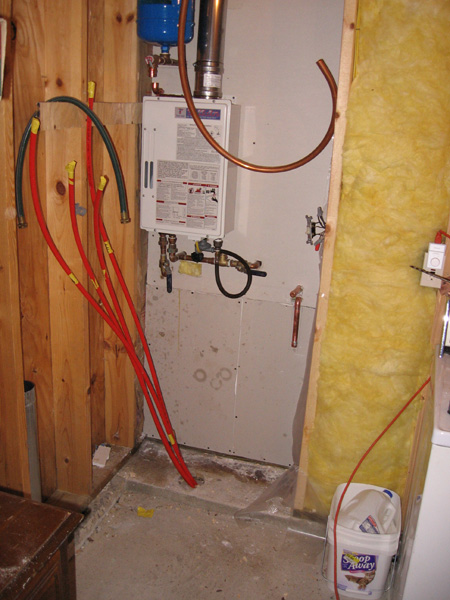 Here you can see the rough-in is complete and tested and I've closed the wall in.
Time to hook up the warmrite panel, right? Wrong. I discovered a leak at the shower
valve. I don't know why it decided to start leaking, it just did. A defect requiring
replacement and since I didn't have one on hand, I couldn't continue working on the
heating system.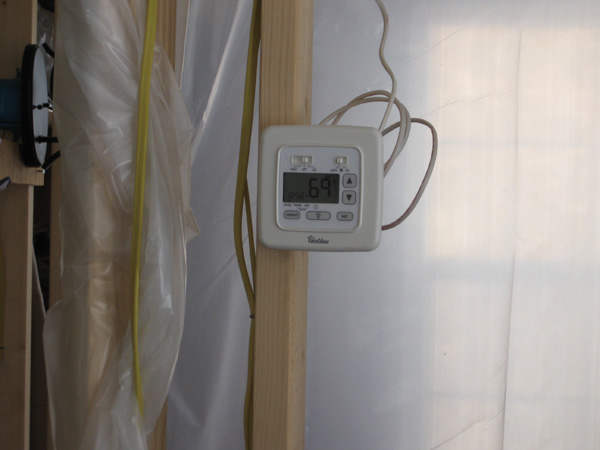 I did have some time left so I installed the thermostat. Programmable. 5day/2day.
Indiglo blue backlight. Paintable faceplate to match wall color. Piece of crap.
Harder to program than a VCR. It's going back.