Remember the lovely ALCs I posted about? Well, Saturday with temperatures in the 60s and LOTS of wind, I actually strapped those bad boys on and went riding. And you know what? They were awesome. Comfortable AND warm. I was very glad to have them.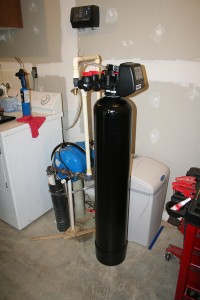 While Hubby was busy installing our new water treatment system on Saturday, I went for a little ride. I did 113.5 miles total, which isn't a lot, really. But I was gone for about 4 hours.
Why so long? Because I had my camera with me, silly!
So I was actually able to stop and take pictures of stuff like a pretty mountain lake, and a strange standalone silo, and a scared cow, and a country road, and…
Wait, wouldn't it be more fun if I just showed you the pictures?
Remember, I was by myself and I didn't take a tripod. It was windy, too. Far too windy to just sit my camera on a rock or something for a self-portrait. So no new shots of me looking bad-ass in my ALCs, but I did get some nice scenery pictures.
There's this one country road I've been wanting to check out for a while. It's impossible to tell on any of the maps whether it is gravel or not, so we hadn't included it in any trips. But I've been wondering. So Saturday I headed for Wardensville, West Virginia and Trout Run Road.
Turns out, it was a great motorcycle road. Now if only it hadn't been windy, I wouldn't have had to worry about finding downed tree limbs around every blind curve. I never did encounter any really big limbs, and I got some nice pics, if I do say so myself.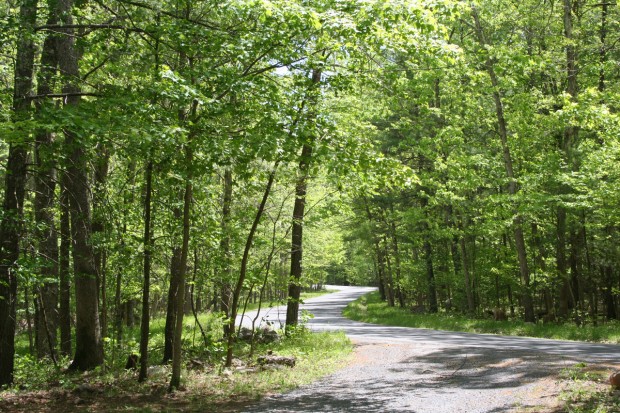 If you followed the Trout Run Road map link, you'll have seen that it runs through part of the George Washington National Forest. When I stumbled upon the Trout Run Campground, I just had to check it out. Why? Where there's a campground, there are usually toilets. And a girl in the middle of the woods is ALWAYS happy to see one of those.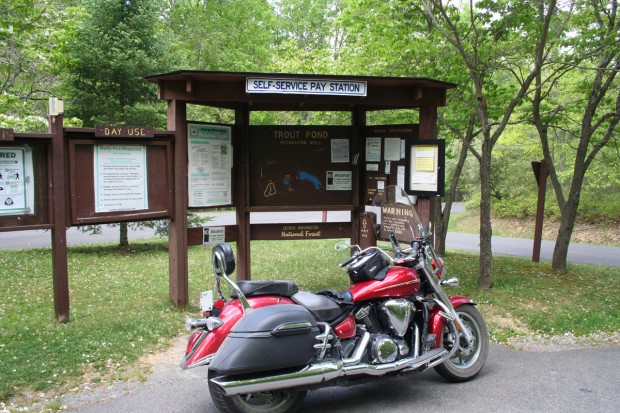 It was actually a cute campground. There's a lake (pictured below), as well as a pond, which I never actually saw.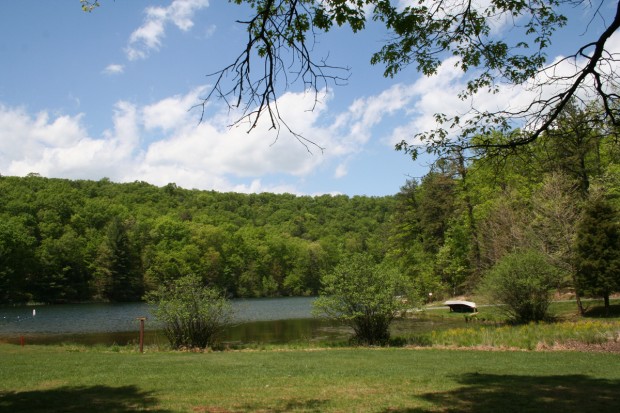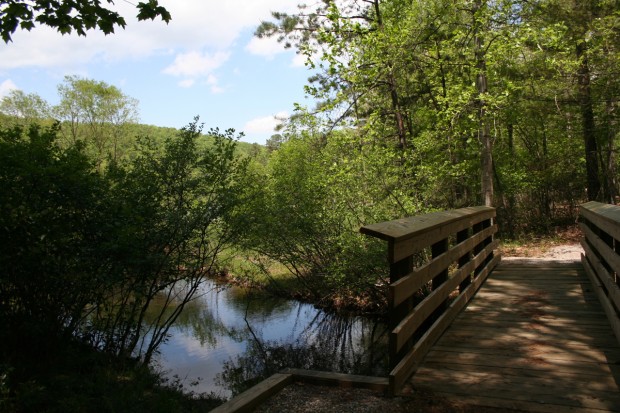 I was only at the campground briefly, but it really did seem like a nice spot. There's a picnic area, playground and swimming beach in addition to the hiking trails, camping and fishing.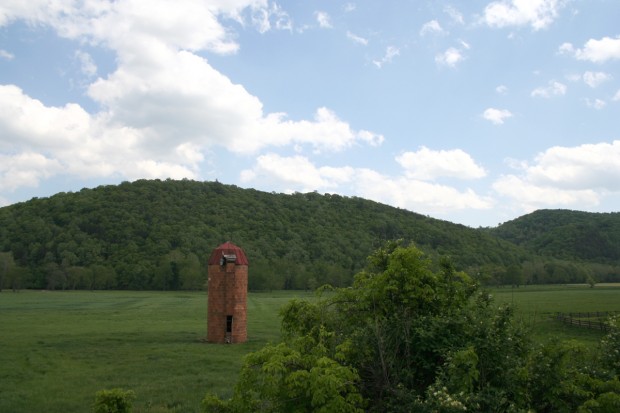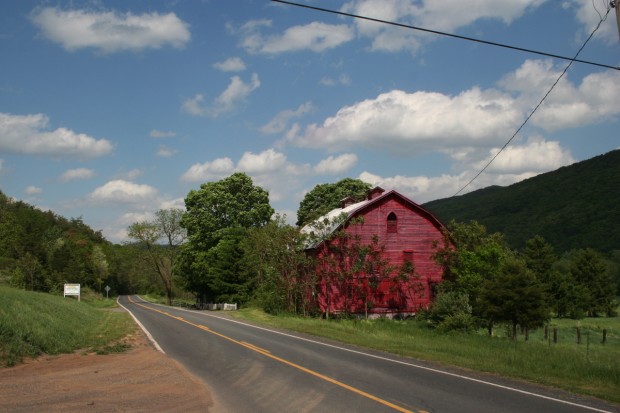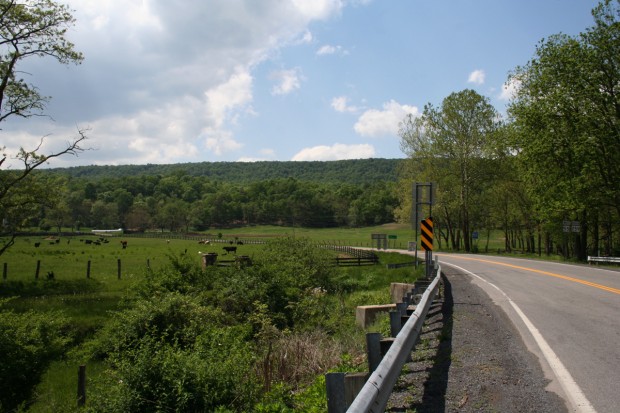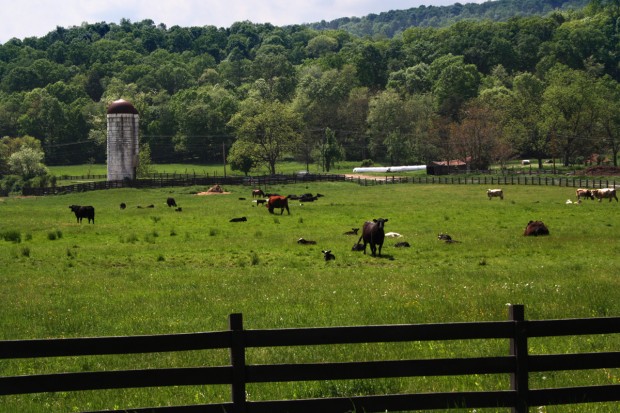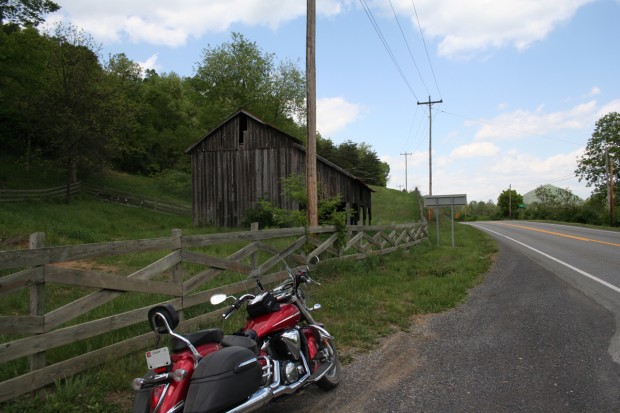 As you can see from the pictures, it was a pretty blue-sky-and-white-puffy-cloud-day. The wind made riding a bit uncomfortable, mainly because of all the pollen, dust, grass clippings, bugs, etc. blowing through the air and, in some cases, up my nose and/or in my eyes. But it was still a nice. day.