Our little corner of the world was hit with some way freaky storms last night. Check out this BRIEF video…
I was at Petsmart when the storm hit. It may have been short-lived, but it packed a very powerful punch. Trees were down all over the place. There were quite a few evergreens that simply had the tops snapped cleanly off. The drive home was like a slalom course thanks to all the trees and downed limbs scattered in the roadways. One unfortunate family had a massive tree with a 12-foot root base fall across their lawn onto one of their cars. Power was out from about 8:30 Tuesday evening until just before 1:00 PM today.
I had to work, so I went to McDonald's to use their free WiFi. I got about 15 minutes in before their power went out, too, killing the Internet connection. I then managed to find a Panera store, which was better because they, unlike McDonald's, have power outlets at many of their tables. I kept losing my connection, though, so I finally gave up and came home. That's when I discovered our power had been restored.
Just after leaving Panera, I heard on the news that the US Men's Soccer Team had just beat Algeria with like three minutes to go in overtime. Three minutes!
I was happy yes, but also sad that I had missed what was probably THE most exciting moment in US men's football in decades. Seriously. The video in this news story says it all. If we hadn't won, our 2010 World Cup run would have been over. Done.
But we're still alive, baby!
While searching for an image to post here, I came across some shots of Landon Donovan that most of my heterosexual male readers might find distasteful, but which my female fans may enjoy.
Boy, how I would've loved to see that game live. Even on TV. Although sitting in front of this big screen in a square in the middle of Gent, Belgium would've been way cooler.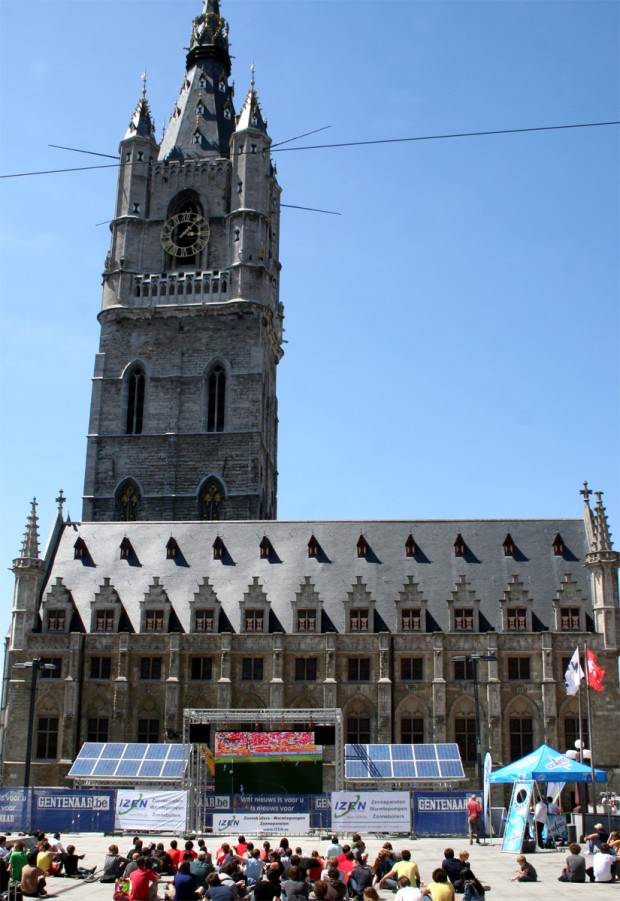 I would probably have made a fool of myself there though…