The theme/assignment this week for Beth's You Capture meme was flowers.
A lot of the stuff I shoot is in or around one of the houses. This week I wanted to be different. I knew I'd be driving up to East Central Pennsylvania on Sunday and thought maybe I'd see a bunch of roadside stands selling mums. It's that time of year, you know. (Fall. Woo hoo!!!)
I did see some places with flowers for sale, but most if not all of them were Amish-owned and, it being Sunday, closed. Those folk can be sort of funny about you poking around their places, especially in that area where the Amish are a huge tourist attraction. So no mum shots.
After leaving Hawk Mountain, however, I found a cute little town where I could practice some shooting at odd angles and capturing some interesting flower images. I've shared my favorites here.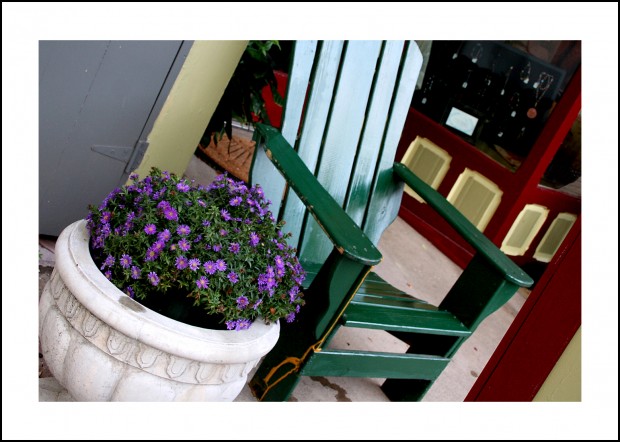 That pot of purple asters alone is not all that interesting. But I loved the green chair sitting beside it and I think the maroon and yellow trim on the building added some interesting color, too.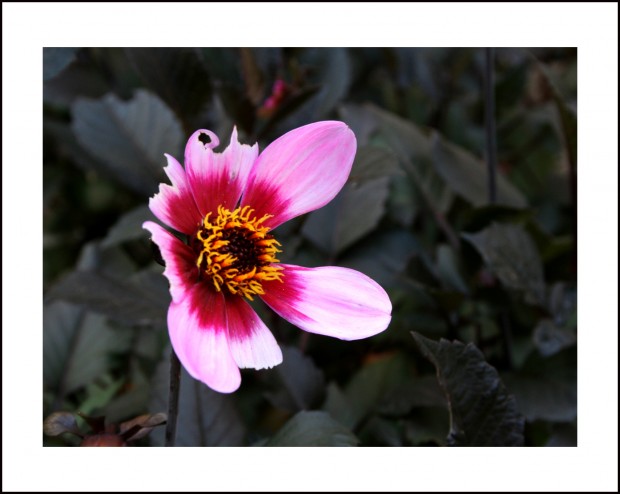 This poor flower was the last one on the plant. And it is half-eaten. Probably by some dumb, stupid stink bugs. The color of the flower is nice, but the extreme dark green of its leaves are what really make the colors on the flower stand out.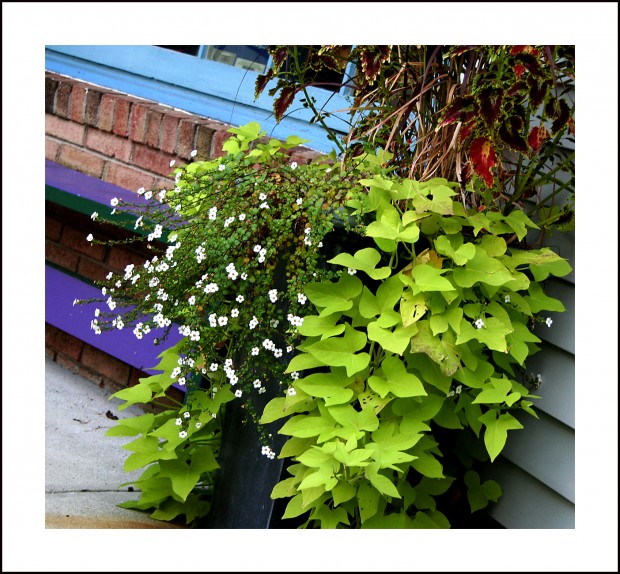 Even though flowers are the subject here, the effect I was going for was all about color. I love the bright-green leaves on the plant to the right of the white flowers (bacopa, I think). But I really like this shot as a whole with the purple bench, blue window trim and reddish coleus(?) leaves in the background.
I have to admit, I was initially drawn to this image because that donkey is funky-cool. Plus, I just loved the colors of the sign against the stone wall. The fact that the donkey is also a flower pot was a bonus.
This last shot is my favorite. I love the crazy color combinations. I also like the angle. Oh yeah, there are giant, paper flowers in that window, too.
You can see more creative genius with flowers at Beth's blog.
If you would like to see the rest of the images I captured in that cute little town, visit my Flickr page.