Yesterday was a gorgeous Fall day here in Warrenton. It was quite a welcome change after all the rain.
It being Friday and all, Hubby and I decided we should go out to lunch.
Anyone want to guess the destination?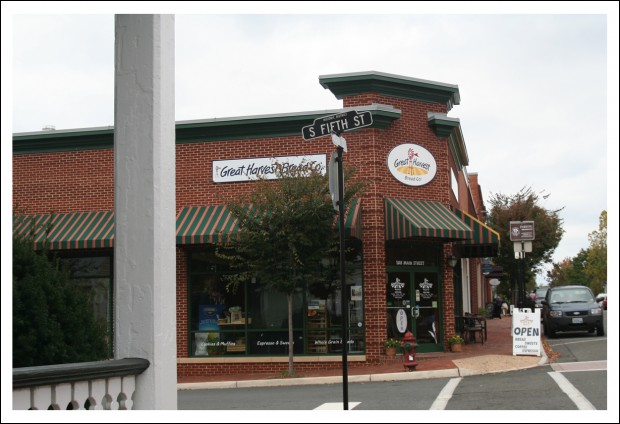 Yep, our favorite store in Warrenton. It isn't often Hubby and I share favorite retailers. I love HomeGoods, he prefers Lowe's. I like The White Elephant, he likes Home Depot.
Get the picture?
As I reported last week, the Great Harvest Bread Company has awesome sandwiches. This week, I opted for the chicken salad. Hubby stuck with roast beef and provolone. Both were served on their delicious grainy bread.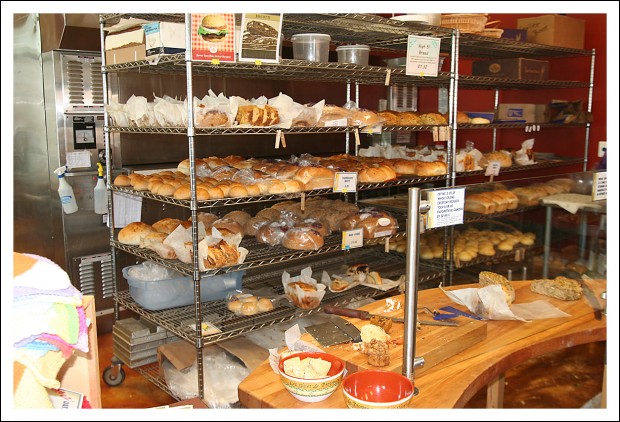 When you walk into the store, you're always greeted with a very friendly hello. As you make your way into the place, an employee almost always meets you at the bread board and says, "What can I get you to sample?" It's great. If you see something you like that isn't available for sample, they'll pull a fresh loaf down and cut it for you.
I had tried calling ahead, but they were either busy or the phone wasn't working. So we just ordered when we got there then walked around Main Street for a bit while we waited.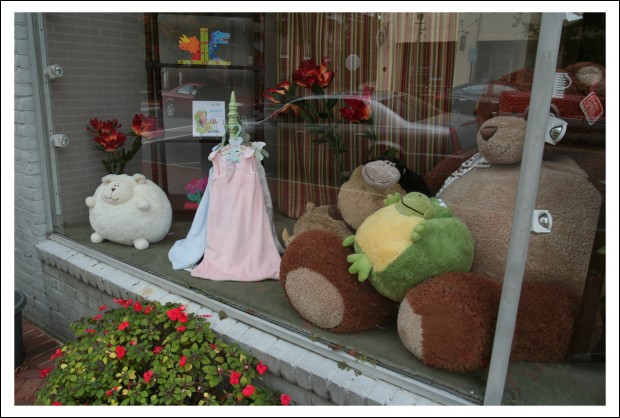 Piccadilly Ltd is one of the many cute little gift shops on Main Street. You know I have my eye on that frog, right?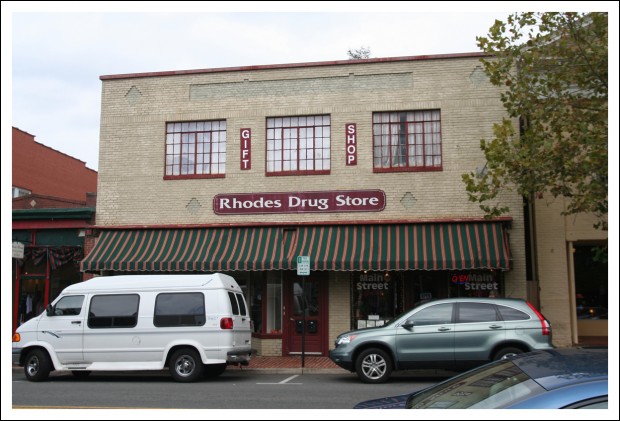 The Rhodes Drug Store building currently houses a restaurant on one side and a gift shop/card store on the other side. That store also sells fishing supplies. They had a pretty good selection of flies. You know, for fly-fishing.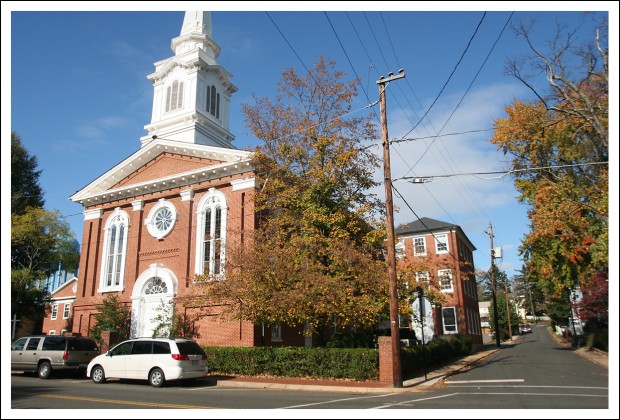 After lunch, I walked over to the Visitor's Center to purchase a copy of the book, Warrenton, Virginia: A Unique History of 200 Years. It was commissioned by the Warrenton Town Council as part of the town's bicentennial observance. The Partnership for Warrenton Foundation took on the project, which resulted in a very well-done publication.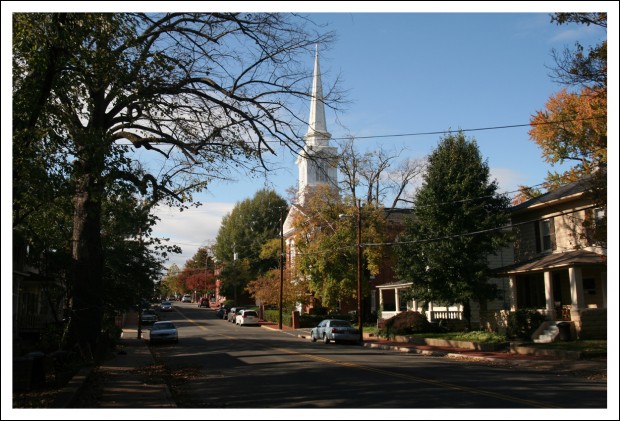 The Visitor's Center is only about two blocks away. Maybe three. It's staffed by the nicest people. Of course, we've encountered lots of nice people here in town.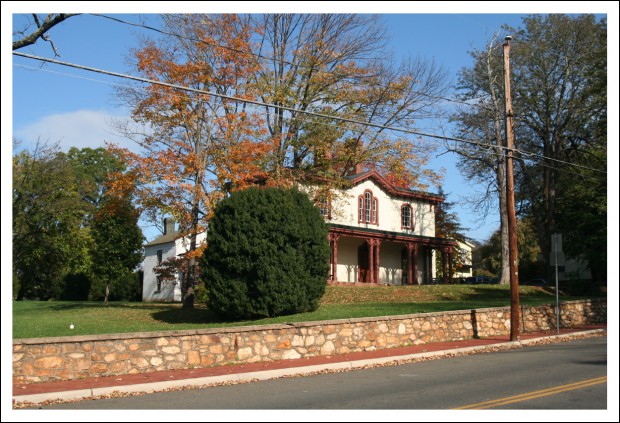 This Italianate-style house is at the corner of Calhoun and Main. It was built in 1859 by a John R. Spilman. It was only owned for two years by Colonel John S. Mosby (from 1875 to 1877). But he's pretty famous around here, which I guess is why the name stuck.
Across the street from that is the Pollard/Evans House, another example of Italianate-style architecture, which was built around 1870.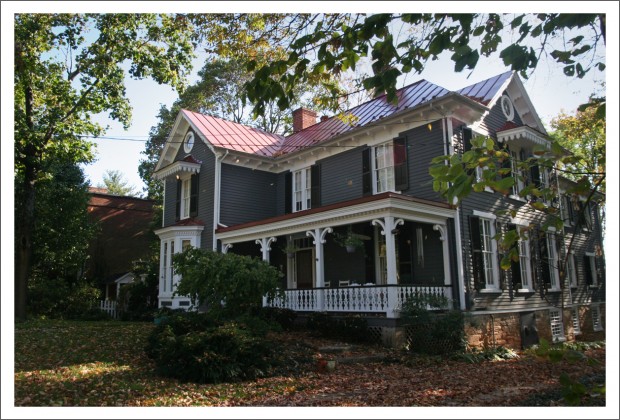 It's one of my favorite houses on Main Street.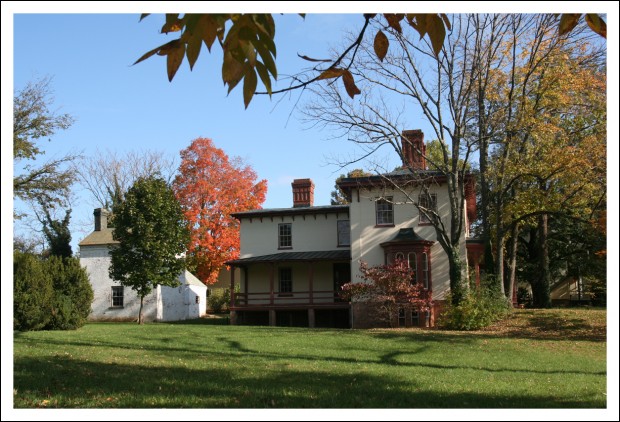 This is the Spilman-Mosby House as seen from Calhoun Street, north of Main.
It was a work day, so I didn't have much time to linger. I did manage to capture one more nice shot of the side yard at Brentmoor.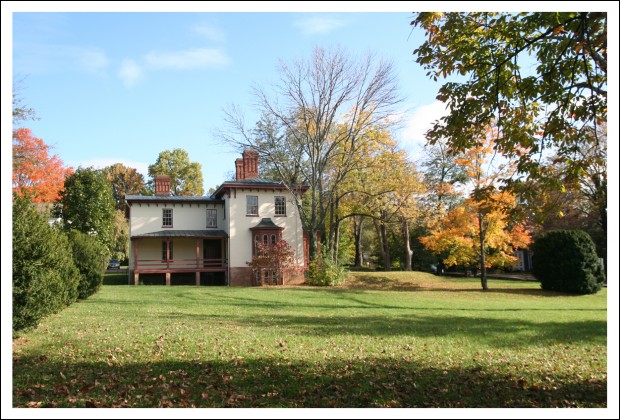 I bought my book, which is why you now feel so informed, then went back to work. Sigh.
Working inside on days like that is difficult. It was such a pretty day.
Hopefully today's weather will be just as lovely. For you, too.
Have a fabulous weekend!