I really enjoyed this past weekend.
First, there was Saturday's wine tour. It was a great time. Then on Sunday, for the first time in a long time, we got to visit the WV Place.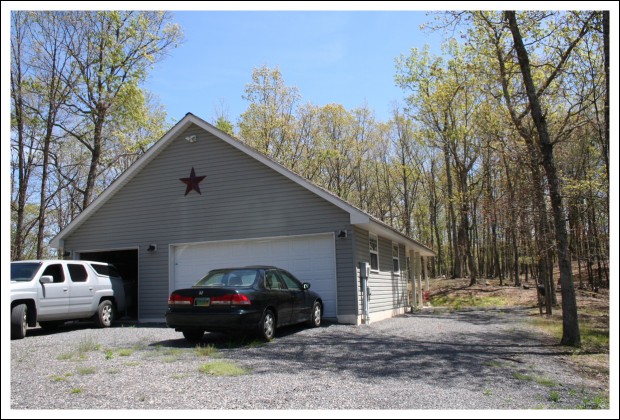 Our little house in the woods has been neglected of late. There's just so much stuff to do and/or discover here at the new place. Honestly, the only reason we went on Sunday was because we had to. My car has been parked there, in that very spot you see pictured, for a couple of months.
Being a one-car family has been different. It's not like we don't have other modes of transport available. If I take off with the truck for a weekend, Hubby still has the bikes at his disposal. But cargo space is pretty limited.
So now we got the car back. I am happy. I've missed my car.
The dogs were happy, too. They really enjoyed the visit, however brief.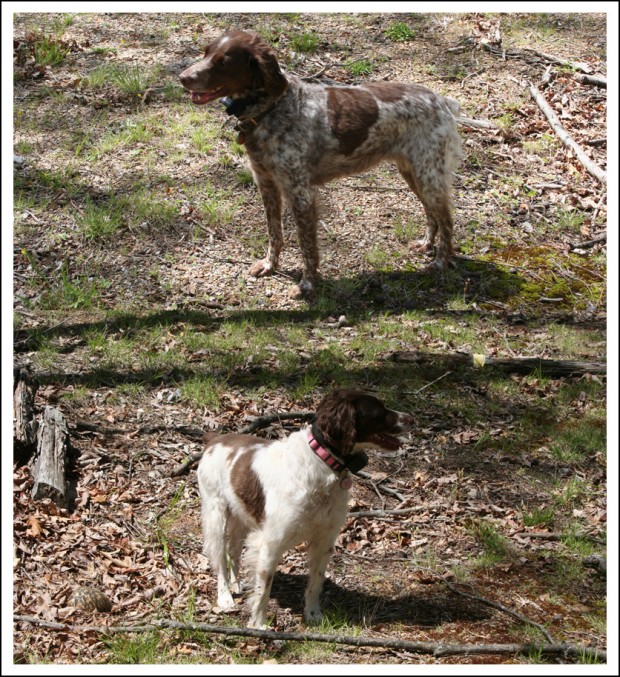 See how nice and clean they both look in that image I posted above? That did NOT last long at all.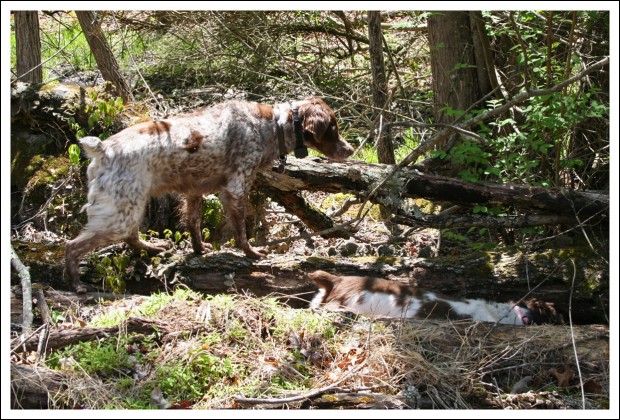 Meg went off to visit the neighbors while the younguns set out for a hunt.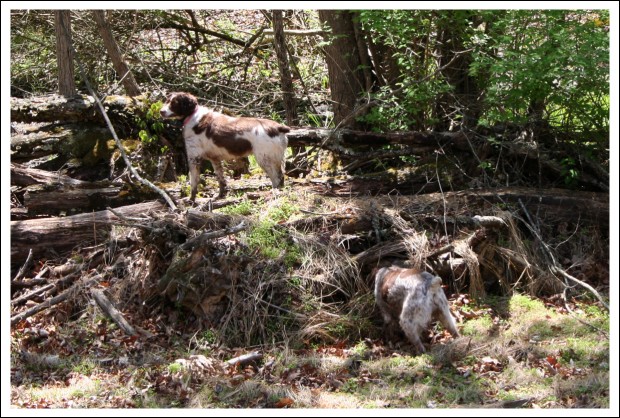 This wood pile sits at the bottom of the hill near the turn in our driveway. It's a very boggy area.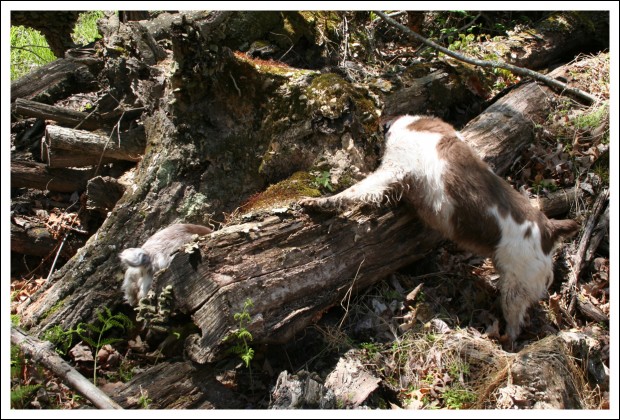 Can you see K in the last shot? You have to look closely as she blends in and there's not much to be seen.
I swear K is part mountain goat.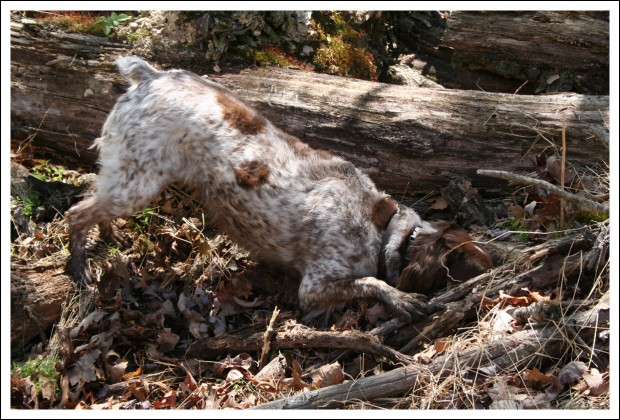 She is the most sure-footed dog I have ever seen.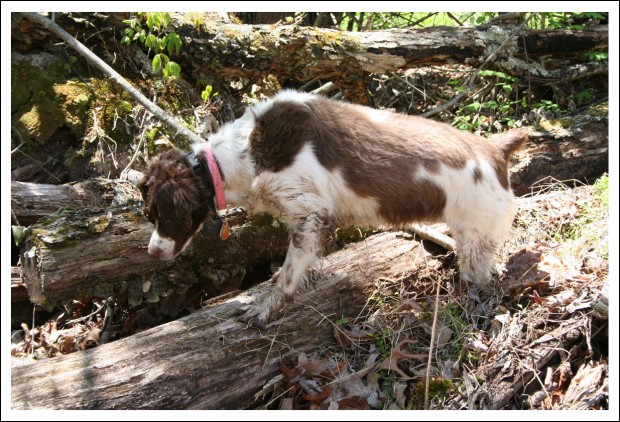 Belle did her share of climbing, too. But K's climbing abilities are unsurpassed. At least among our three.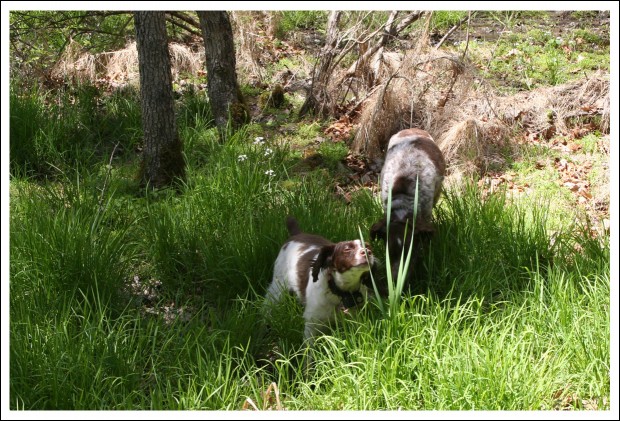 When they weren't on the woodpile, they were running around it. Through the bog.
Belle may be our little princess, but she loves her some mud.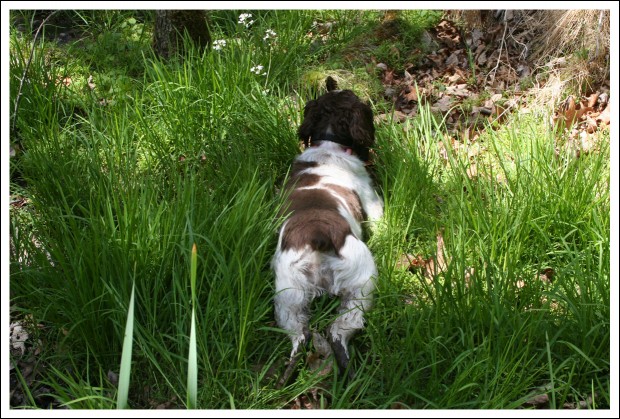 Really. The ground where's she is laying is a spongy, muddy mess. She was happy as could be. Click on that image of Belle to get a close look at her back feet.
Speaking of happy… check out the smile on Meg's face.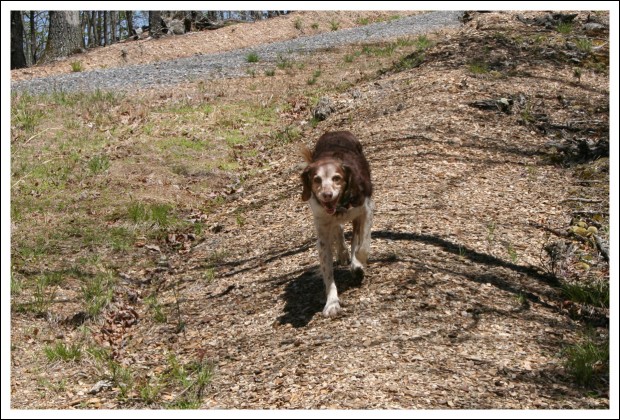 Yes, dogs can smile. The WV place is her favorite place in the whole world.
I guess you could say she's a country dog at heart.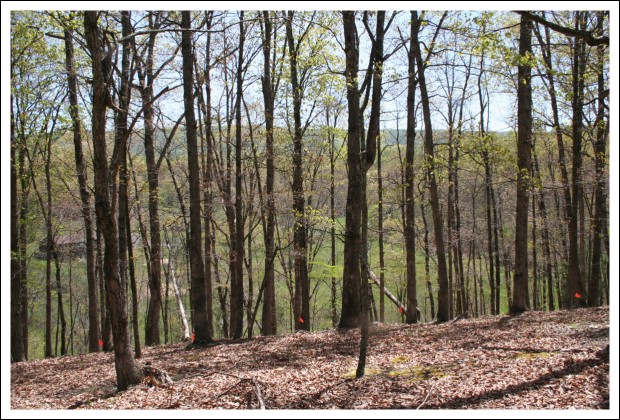 I was surprised to see that the trees are still rather bare.  I guess most are about half filled-out? Quite a few others still have a ways to go.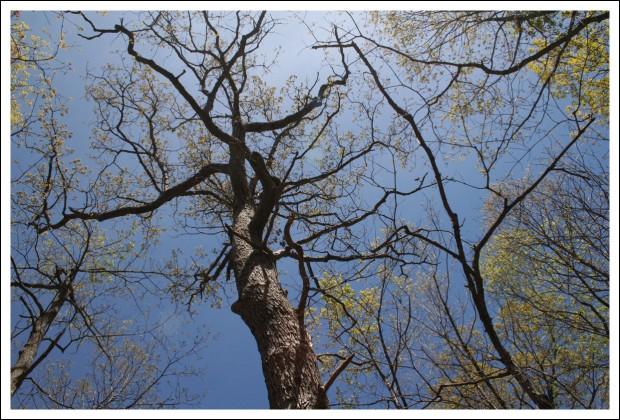 See what I mean? There just aren't many leaves yet. Maybe it's because of the weird, cold weather we've had. Last weekend, it snowed a bit at the WV place!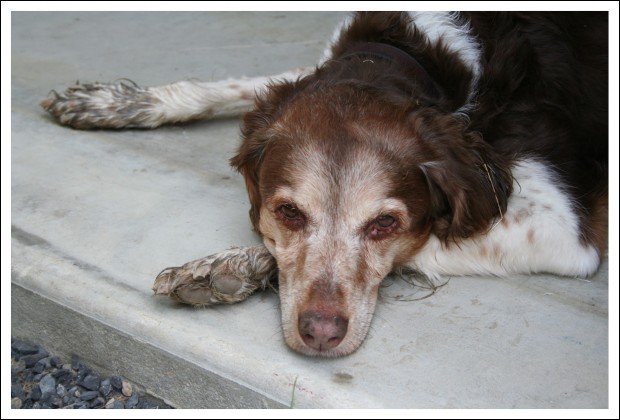 Meg is a bit out of shape, I guess. She hadn't been out long, but looked exhausted.
The young girls were still raring to go. K, especially, was still showing some spunk.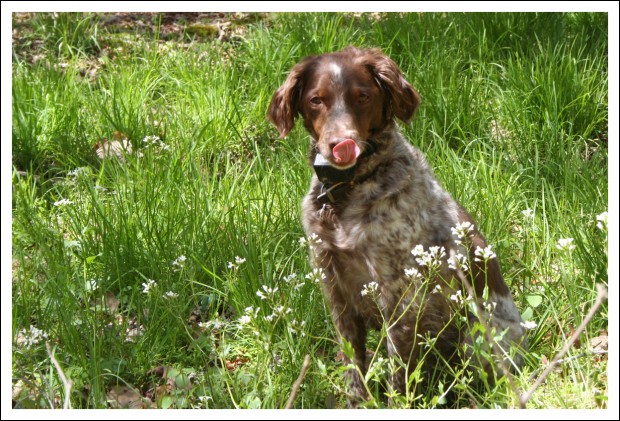 How was your weekend?