This past weekend, in addition to visiting with my two best buds, I also got to meet a celebrity of sorts. Marian Parsons, aka Miss Mustard Seed, the owner and artist behind Mustard Seed Interiors.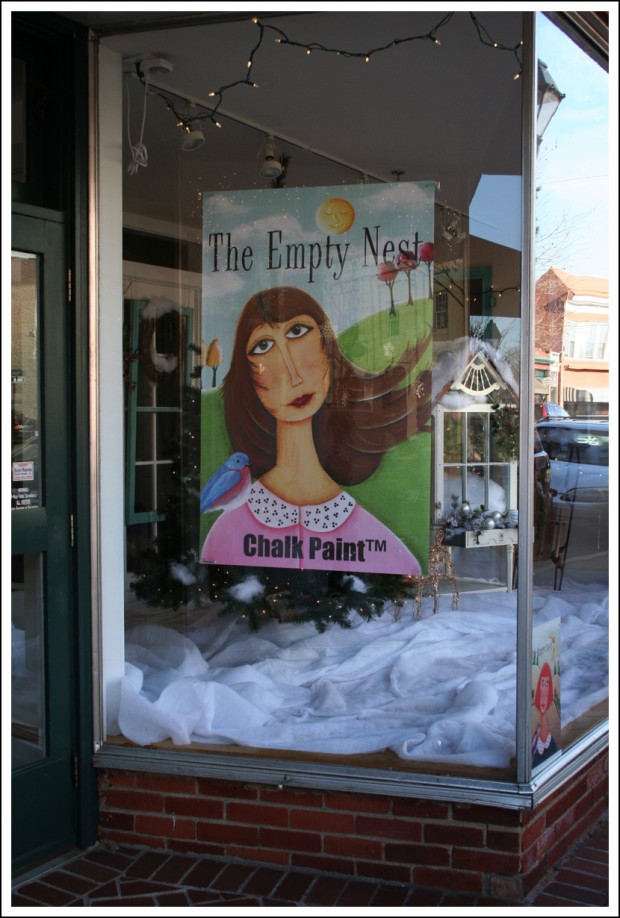 According to the About page on Miss Mustard Seed's web site,
"Mustard Seed Interiors LLC is a small business that was born out of a love for antiques, decorating on a budget, and giving old pieces of furniture new life. While the primary focus of the retail business is painted and refinished furniture, MSI also carries upholstered pieces, found objects, vintage-inspired painted signs and handmade accessories for the home."
Marian visited The Empty Nest here in Warrenton on Saturday, so I bought her newly-published book and had her sign it for me.
Y'all remember The Empty Nest, right? I went to — and blogged about — the grand opening back in late July.
I've been back quite a few times since then. It is the cutest little shop run by Janet, who is just the nicest lady…
I am so excited for 2013. It's going to be my creative year. I have lots of painting projects that are patiently waiting in the wings and driving my husband crazy! To get myself jump started, I am going to take a painting class in January.
I am SO excited. Oh wait, I said that already.
Anyway… back to Miss Mustard Seed.
Carol, Tracey, and I got a later start than expected, so I didn't have much time to hang out with Janet. Her store was pretty busy anyway. And since I'm just around the corner, I can visit whenever I want. I've even taken the dogs in to say hello.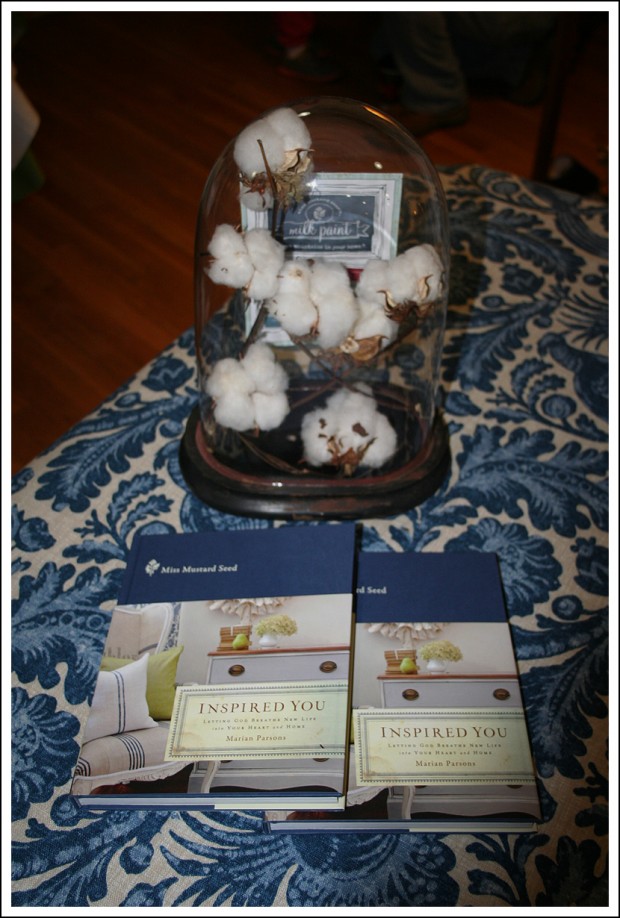 I actually bought the book on Friday evening so I could have a chance to look it over before the signing.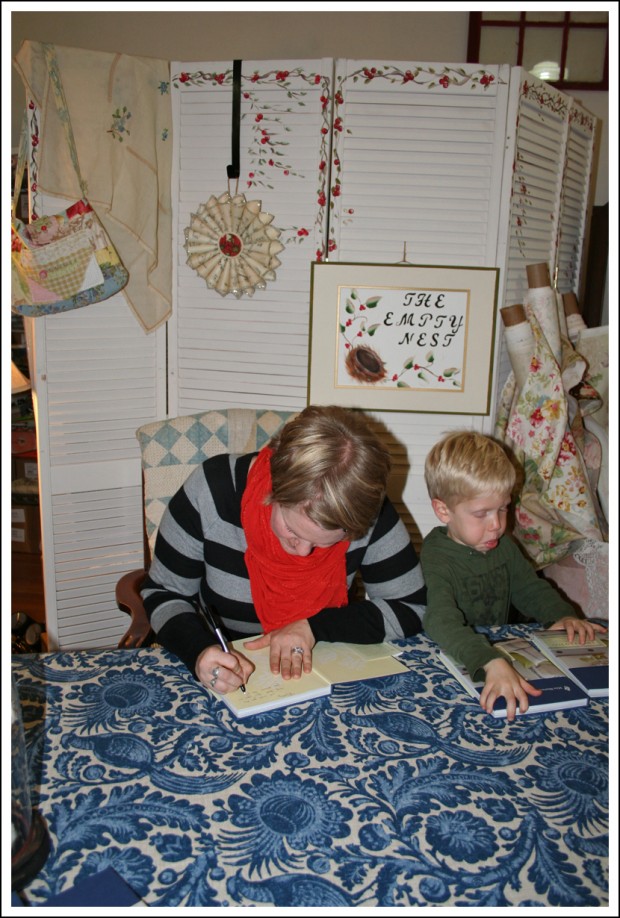 I wish I could have stayed longer, but I still had some visiting to do.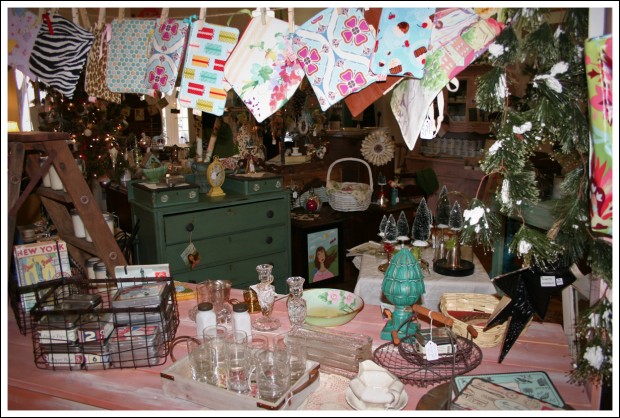 I just LOVE looking around Janet's shop. There's always something new to see. I even managed to find a snowman.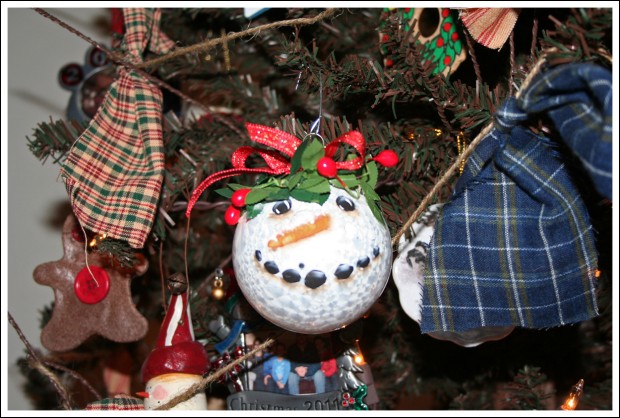 He was just hanging on his hook whispering, "Take me home. Take me home."
So I did. 🙂
Now he's in my tree looking right at home with his many snow brothers and sisters.
If you ever come to Warrenton, I'll have to take you to visit The Empty Nest in person. Okay?