I knew this Christmas — the first Christmas ever without my Mom — would be a rough one, I just didn't know how rough.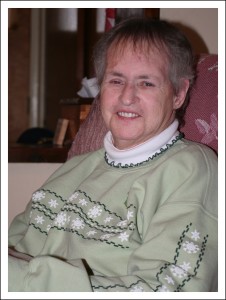 It's one of those things you have to experience for yourself to understand.
Back at the end of November and into early December, things were looking quite bleak. Really. I tried not to think about Christmas, but reminders were everywhere.
I was really very depressed. Then I read something on my girlfriend Granny Trace's blog that got me thinking.
She said… "I could choose to hold onto these yucky, bad and heavy feelings. Like I am wrapped up tight in yarn. BUT….NO!" Then Tracey went on to remind her followers that thankfulness is a choice. And said she always chooses JOY.
Tracey is not one of those weird, perennial Miss Mary Sunshine types. She's got ups and downs like the rest of us. Some pretty big ones, too. So I decided if Tracey can be joyful, I could also make a conscious effort to choose some joy.
It was truly an effort, too. Because all of those memories kept flooding in, threatening to pull me back down into that black pit of depression.
Once I decided to choose joy, I figured I'd REALLY decorate the house for Christmas. I may have gone a tad overboard, but I like it. Actually, the house needs more. Next year I'll have to decorate the rear yard, too.
That's also when I started planning my Santa ride, which was inspired by my delightful blog friend, Rachael, aka Fuzzy Galore (this world could really use more women like Rachael).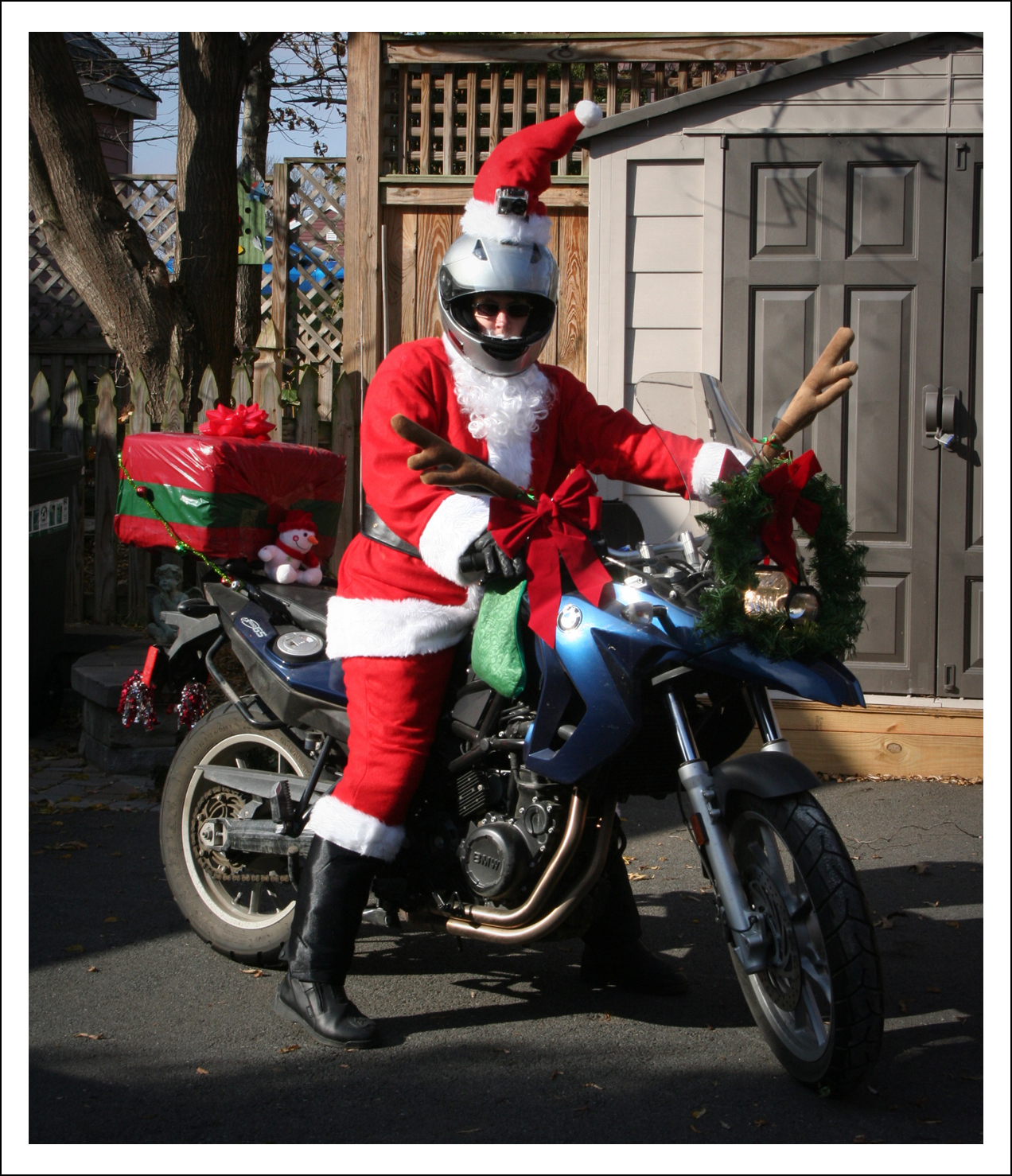 I started taking pictures of all the lovely store windows in town. Perhaps this evening I'll do another circuit with no dogs and my "real" camera (though the iPhone does darn well).
Listening to Christmas music helped, too. Not many folks know how much I like to sing (I usually just sing when alone).
Then there was planning the girls' weekend. I can't forget my besties.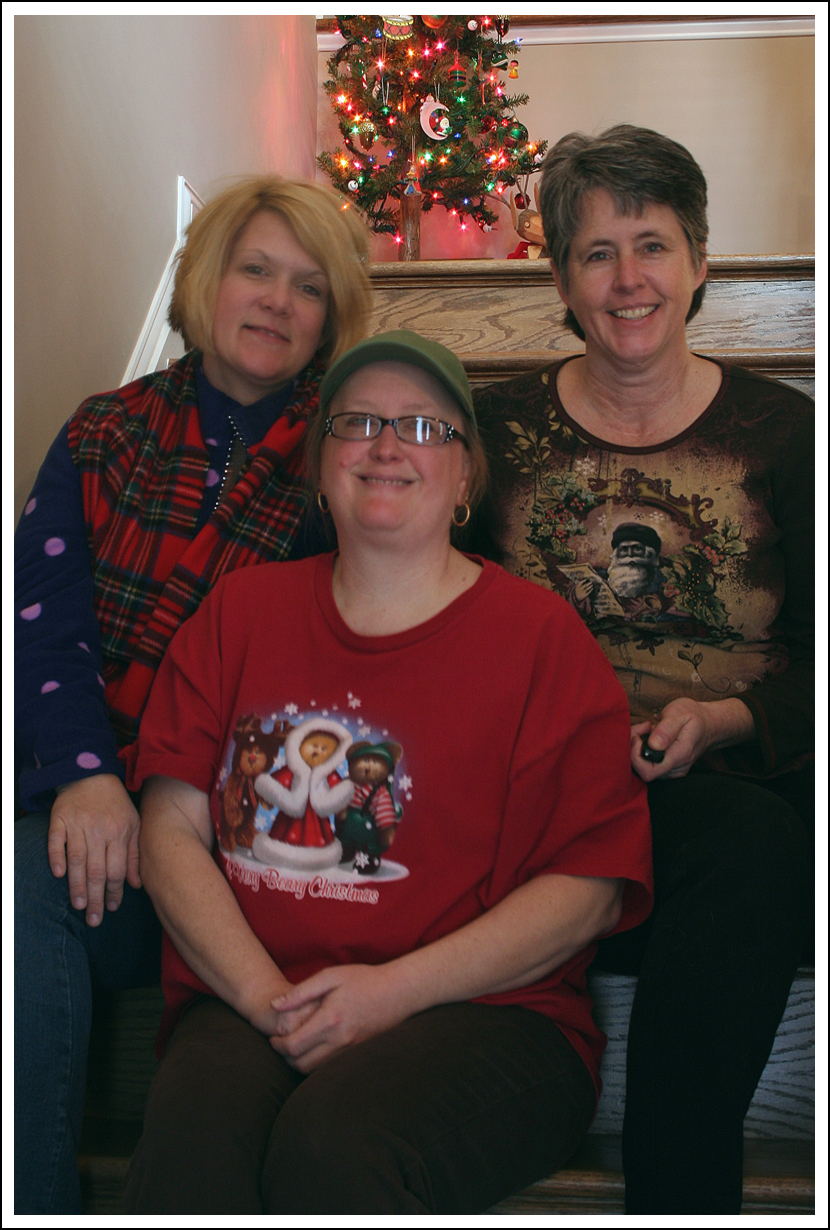 That weekend was followed by a weekend with family. And it took a lot to get ready for that, too. Like Christmas arrived four days early.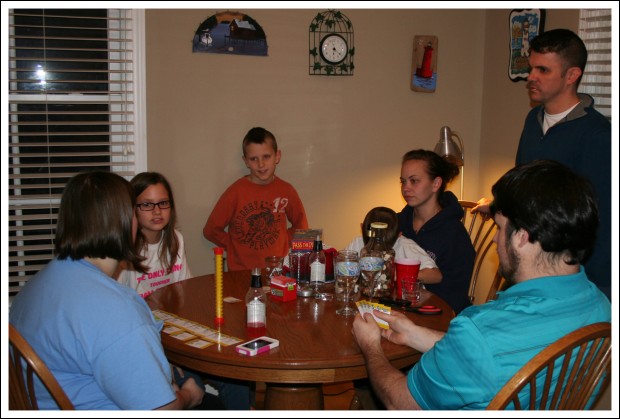 Amy, TJ, and the kids were here. So were Eric and Kelsey. We missed Shannon, but I had to force myself not to think about that either.
I swear, I have never had to work so hard to enjoy Christmas!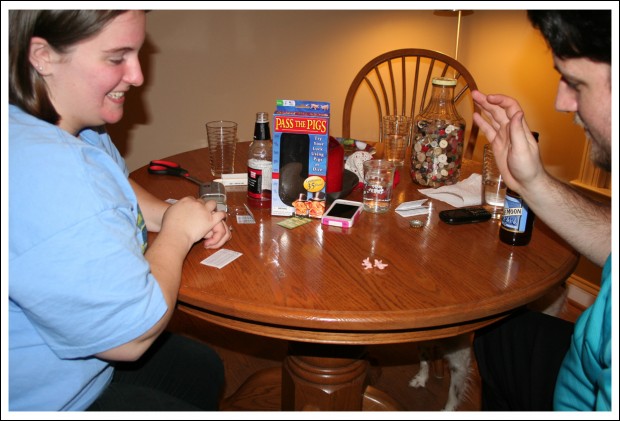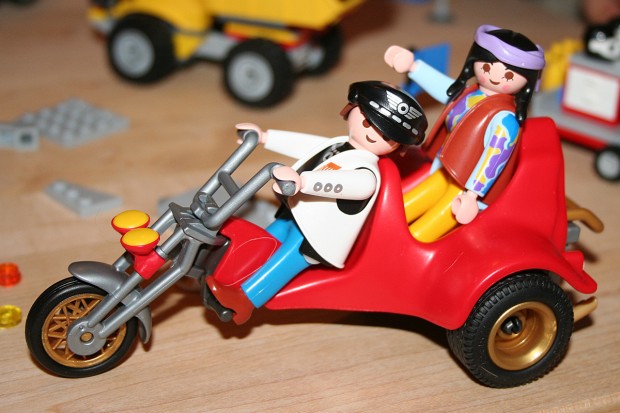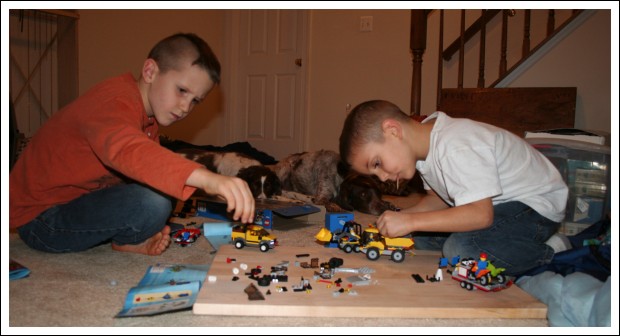 It all felt a bit forced, but it worked! Quite a few people remarked how "in the spirit" I seemed. 🙂
And today, which was slated to be a very quiet Christmas Eve, I got a really, really nice surprise…
We didn't get a lot of snow, but lots of big, fat, white flakes fell and made walking around town delightful.
And, just to make things even cooler today, I got this unexpected gift from the aforementioned Fuzzy Rachael, which Hubby just brought inside from the mailbox.
How cool is that!?!
Anyway… enough about me. I hope you and your family enjoy Christmas this year. Even if things are not as perfect as they could be, choose Joy.  And, as Dolly says, "Don't let sorrow bring you way down."
Merry Christmas!