It was a pretty day here in Old Town Warrenton (OTW) yesterday. So I decided to go for a lunchtime stroll.
Now, if I am being honest, I had a mission. I'd seen an interesting step ladder in the window at the Salvation Army thrift shop with a tag that said $12. Twelve dollars? A steal! It looked like it would have made a good painting project. (As if I don't have a large enough backlog!) So I wanted to go and check it out before someone else, you know, some other paint-happy compadre, snatched it out from under me.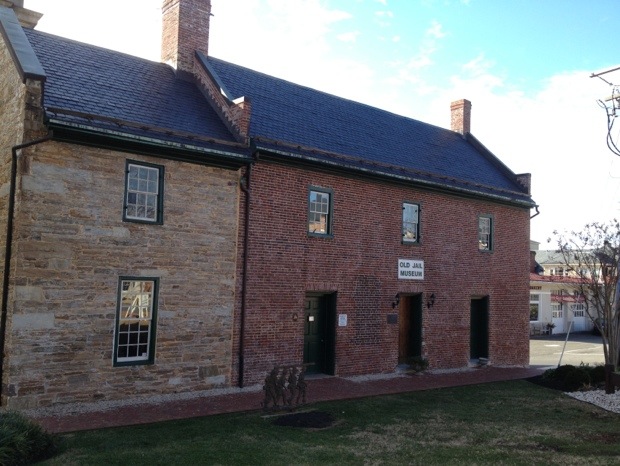 I'm glad I went. It really was a gorgeous day. Of course, I had to take some pictures.
The Old Jail Museum is next to the courthouse. And across the street from that is the Red Truck Bakery.
The bakery is in an old Esso gas station. It is the cutest little place. I just love the way it looks from the outside. For a change, I decided to go in.
And you know what? It's just as cute on the inside.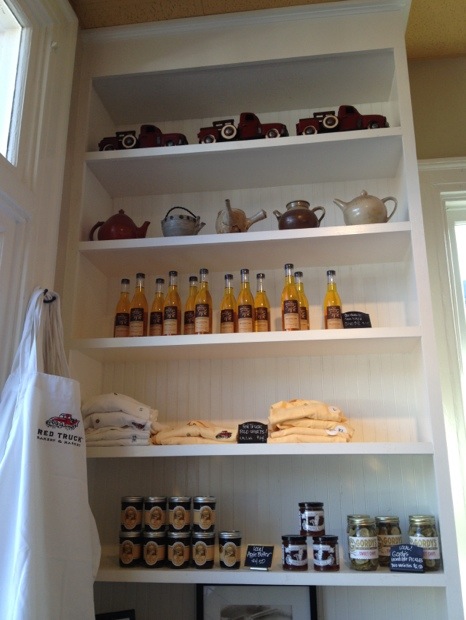 While there, I bought myself a Spinach & Feta Croissant for lunch. Which was good, I must say.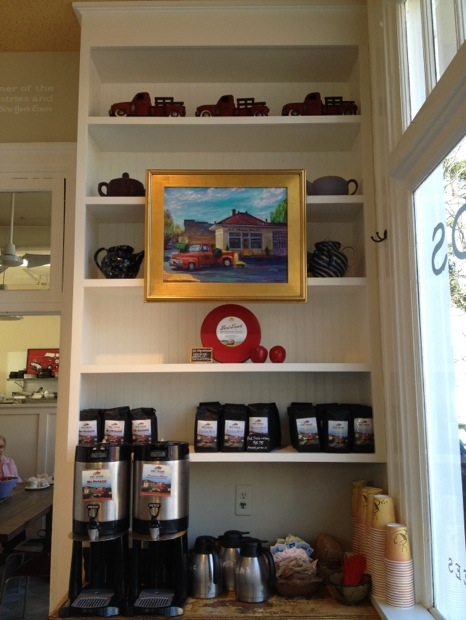 And portable! I ate it as I continued making my way to the Salvation Army thrift shop.
To make a long story short, I didn't buy the piece I had my eye on. It was cute, but it was a reproduction stool, made to look old, and had this very unattractive unfolding mechanism that just turned me off.
I did find a couple of other treasures, though.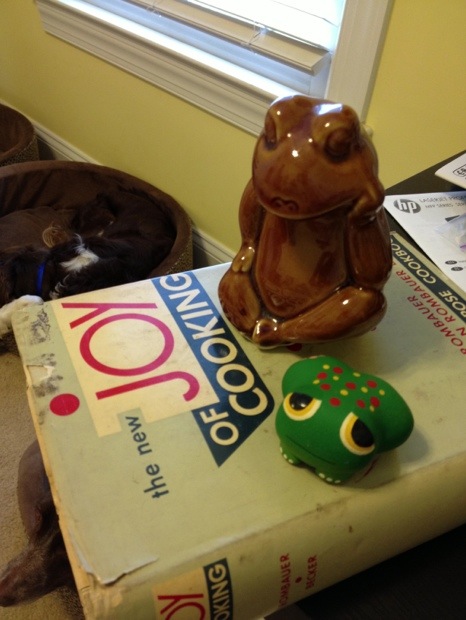 Two interesting frogs for my collection. And a 1950s copy of The Joy of Cooking, which I just HAD to have.
I don't collect old books. But The Joy of Cooking is one of my favorite cookbooks. And the charm of the 50s-era copy grabbed me.
I bought one other thing, which I plan to give to a friend. So I can't show it here.
As I made my way home, I was again taken by how pretty the sky looked, so I snapped some more pics.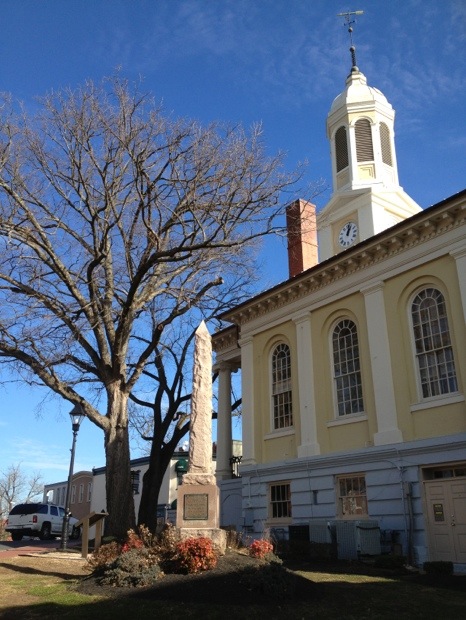 I can't help myself. This town is just so darn picturesque!
Is it tacky to buy your friends gifts at the thrift shop?
Speaking of friends… this shot I captured a while back of one of my besties, Carol, will forever be one of my favorite images.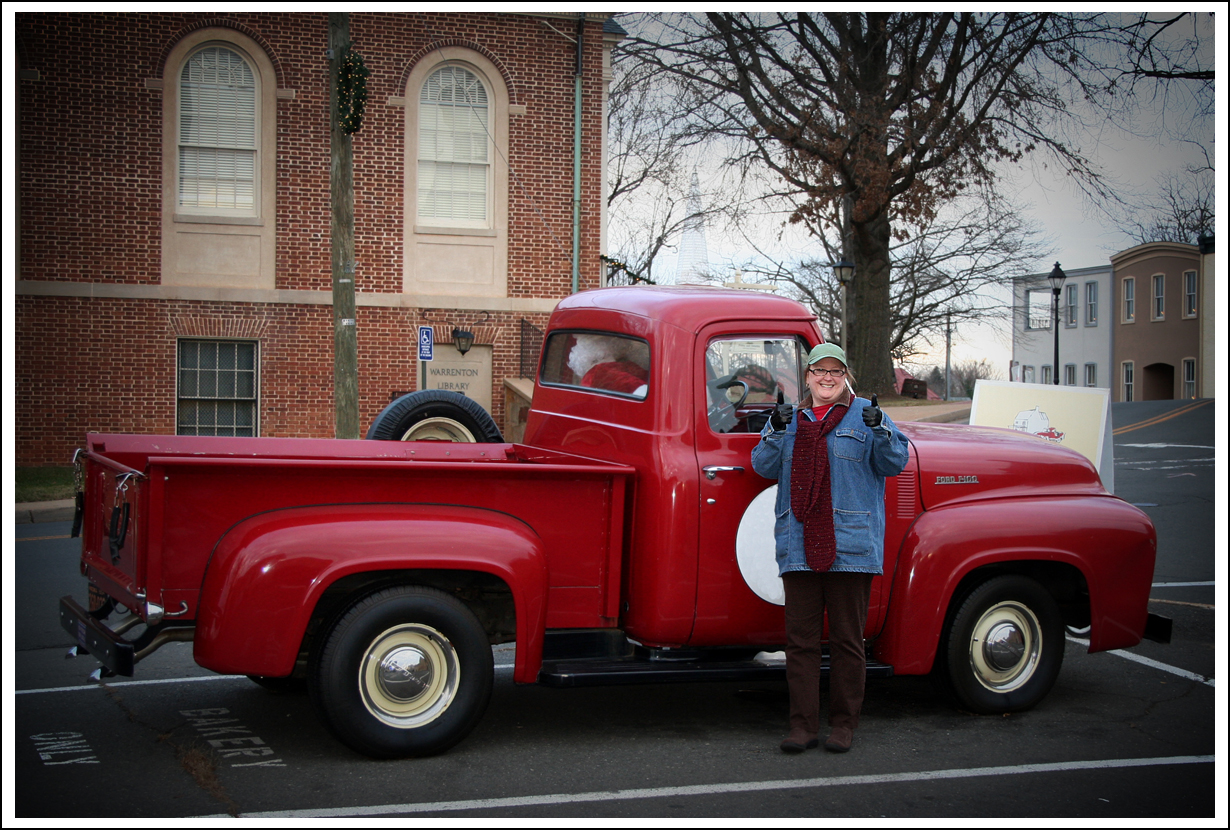 Happy Friday, folks! I wish you all a relaxing, safe, and fun-filled weekend. Temps are supposed to be April-like here in the Virginia Piedmont, so I bet you can guess what Hubby and I will be doing!