I drove north to Baltimore yesterday to drop some stuff off with my Dad. While in the neighborhood, I decided to visit Second Chance, which is usually described as an architectural salvage company, but is so much more.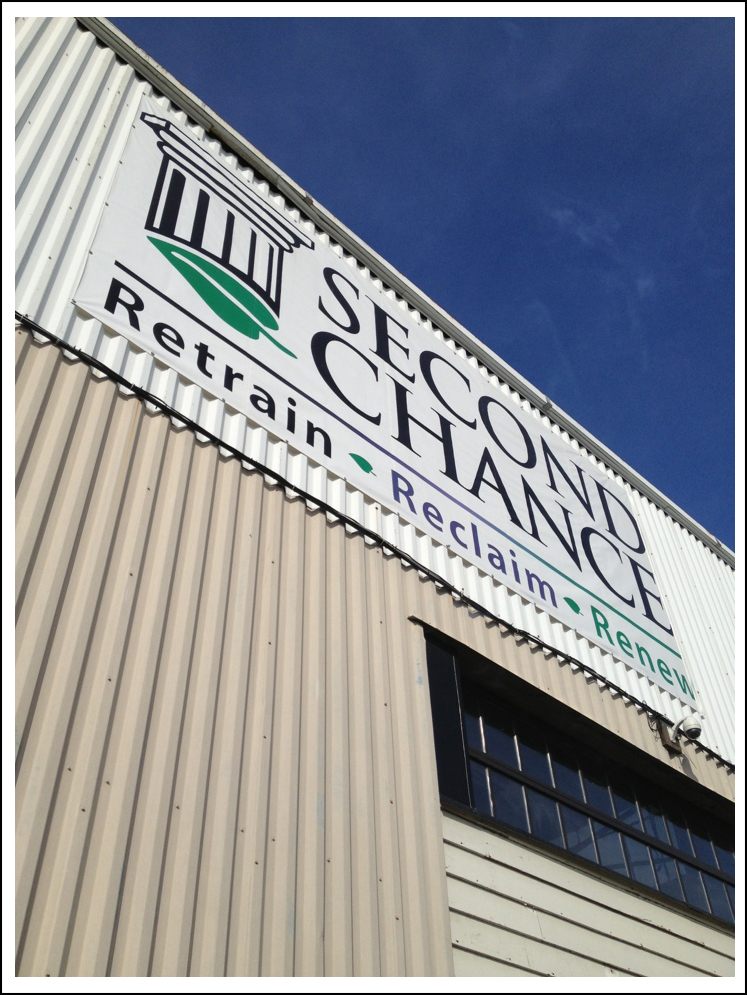 Second Chance is a non-profit that, according to their website, "…creates "green collar jobs" by taking apart buildings that would otherwise be demolished and dumped in a landfill. We then offer the reclaimed materials to the public at a discount, helping fund our job training and workforce development programs. We deconstruct buildings and homes, salvage usable materials and make those available to the public through our 200,000 square feet of retail space. With the revenue generated, we provide job training and workforce development for those with employment obstacles in the Baltimore region."
It's the retail space I visited. And I was AMAZED.
It was my first time at their new location. They used to have four separate buildings that were located within  blocks of each other practically in the shadow of M&T Bank Staduim. You know, home of the Ravens.
When I walked in, I think I actually giggled. I just love going there.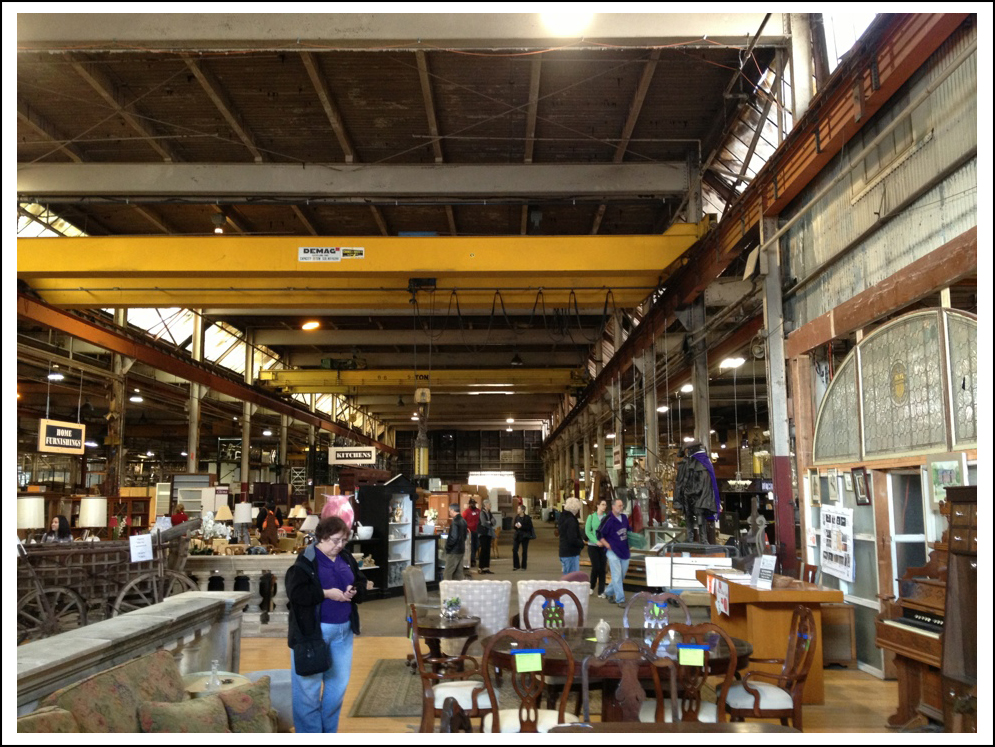 Anyway, they are still close to the stadium, but everything is is one ginormous warehouse. At least, it felt pretty darn big to me. And did I mention that the place is super-easy to find? Really. It's right off of I-95 and I-295 (Baltimore-Washington Parkway). Here's a MAP.
I've gotten some really great stuff there over the years. I often tell people that every now and then, I just HAVE to go. Seriously. I just get this urge to go. And I can't stop thinking about it until I do.
The other day, when I told Hubby "those little voices in my head are telling me to go to Second Chance again," he said to me, without skipping a beat, "I wish they would shut the Hell up!"
I didn't take a camera. These pics were all captured with my iPhone. But I took lots so y'all could see what a cool variety of stuff they have available.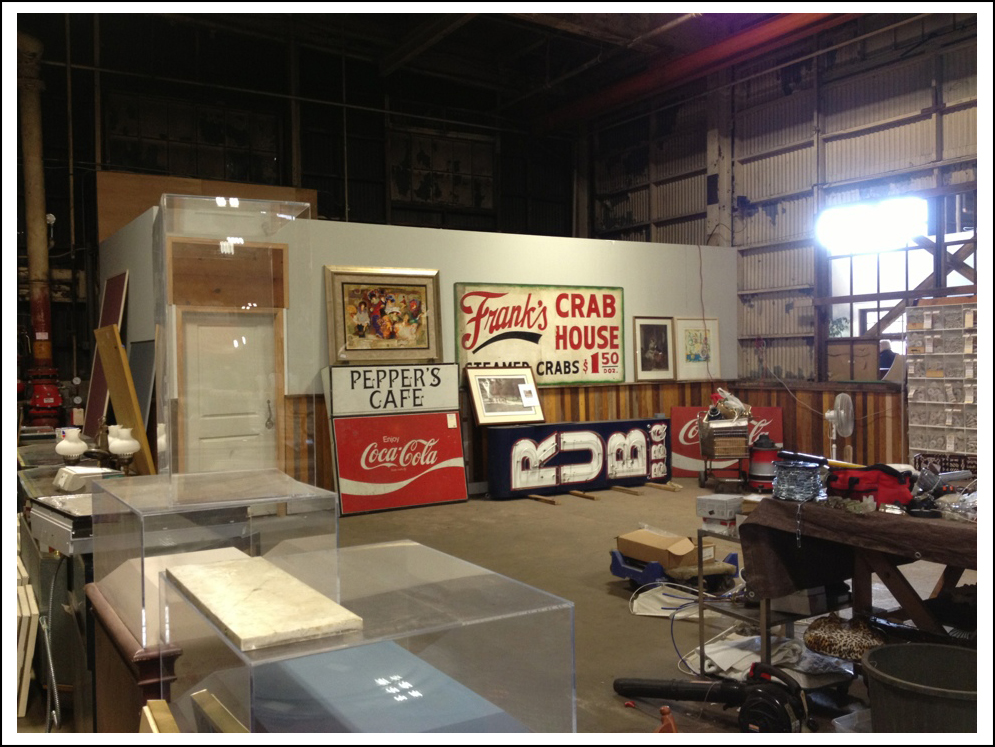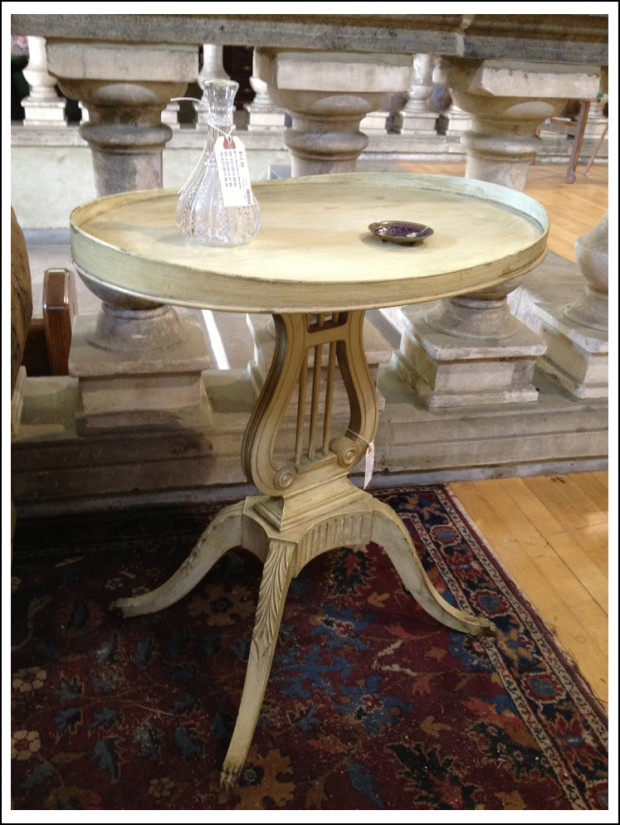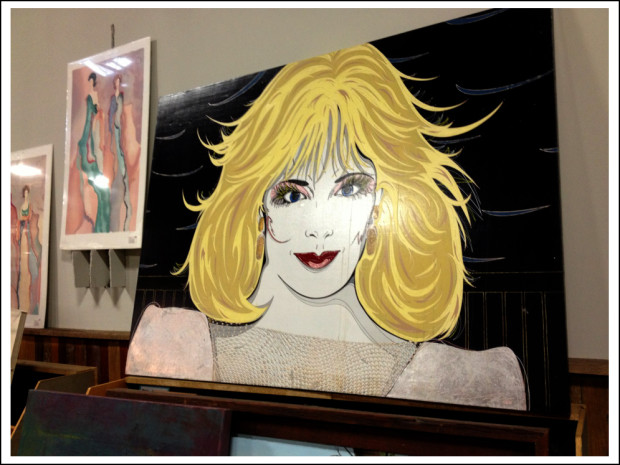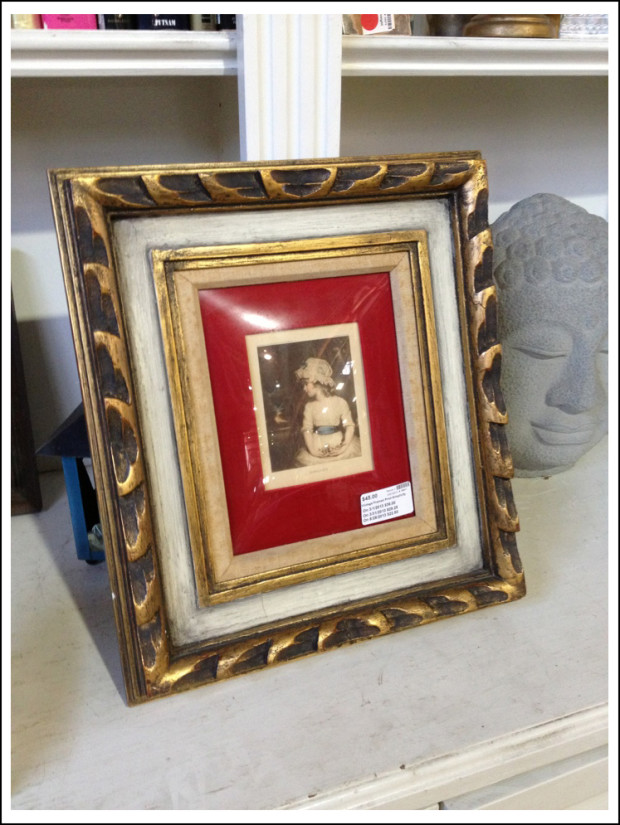 Now all you craft types, turn on the project visualizer. Okay?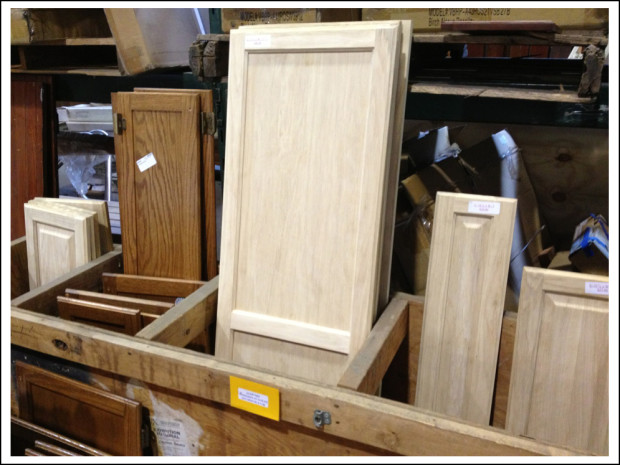 Wouldn't those doors make great frames for some decoupage pieces? Especially that big, tall one in the middle. I almost got one, but have a huge backlog of projects already so decided to wait.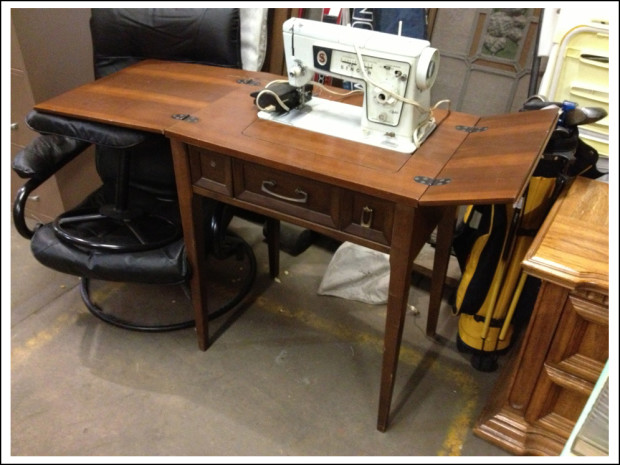 I bought the sewing machine not as a painting project, but for the machine. I still have yet to test it. It's circa 1968, which is actually newer than the machine I currently use. It does zig-zag stitches while my current machine only goes straight in forward and reverse.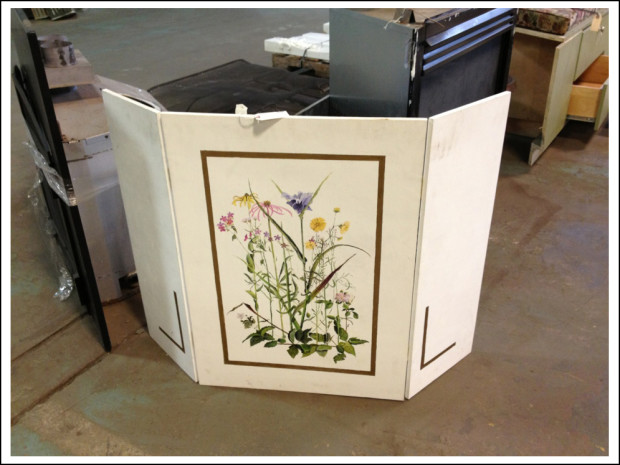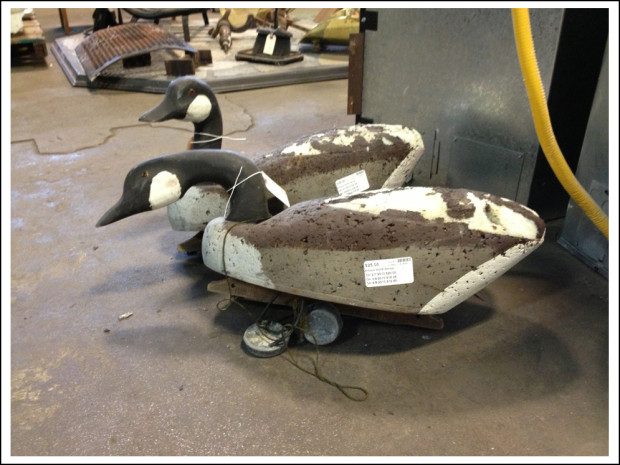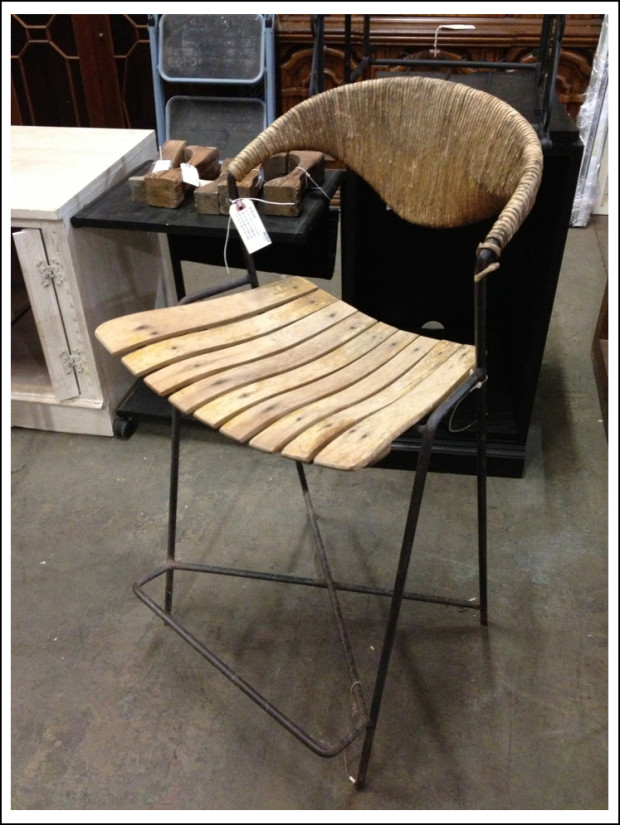 That stool came home with me. It was about $30. Not only is it super-comfortable, it'll look really cute with about 15 minutes worth of painting.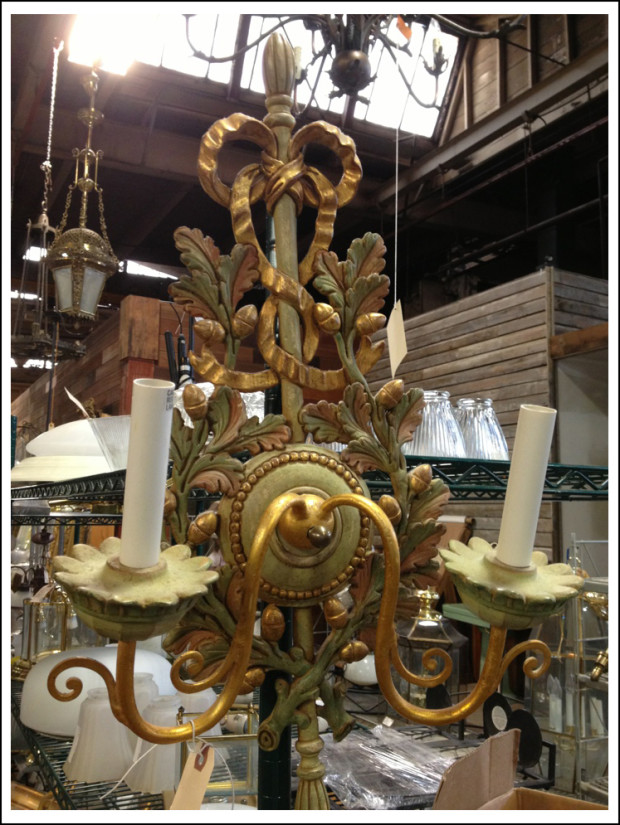 I don't remember the price of the sconce, but it was expensive. But it's a really, really nice piece and worth every cent. I just have no place for it.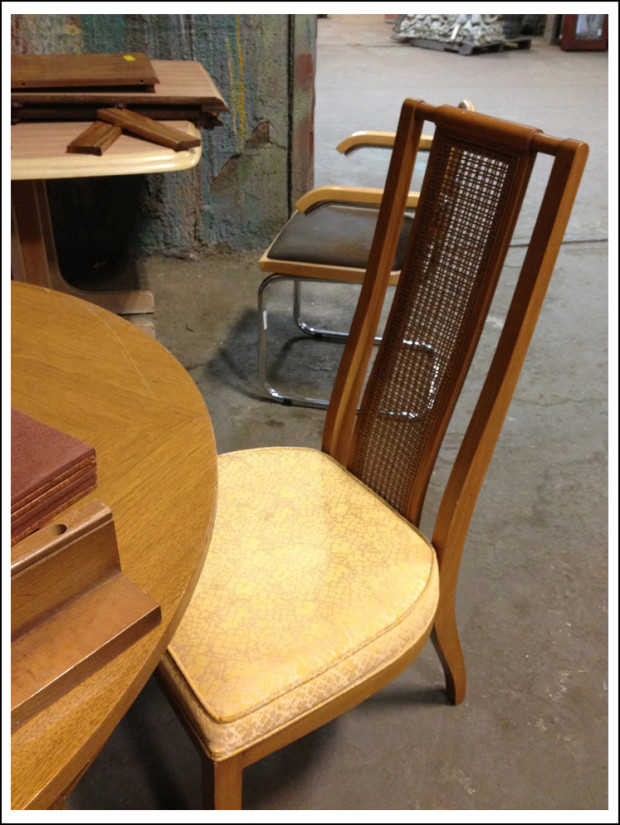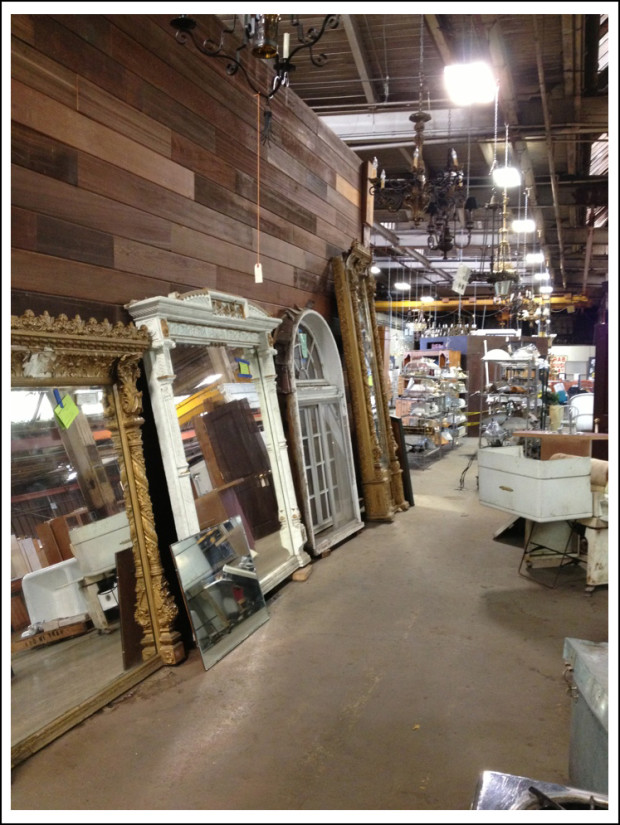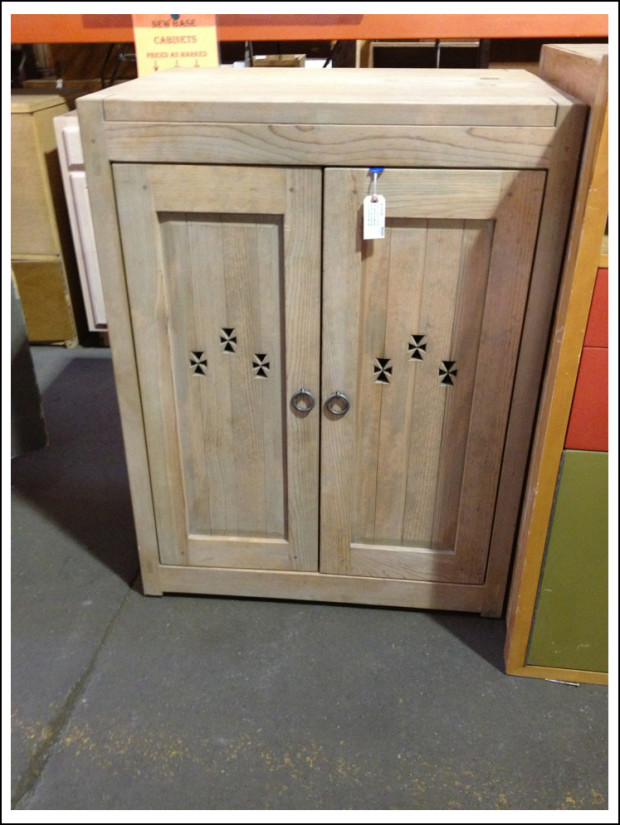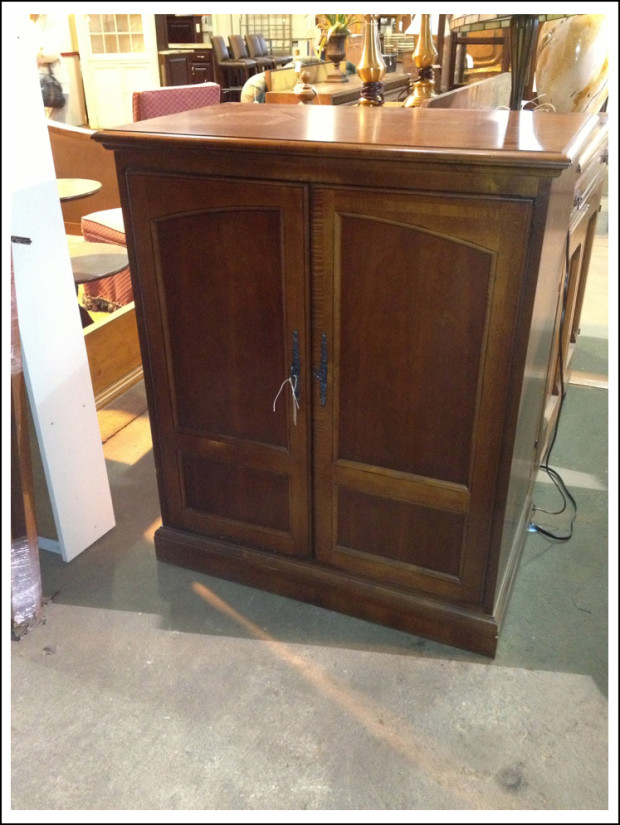 It was hard for me to leave this next item behind. But I didn't want to spend that much money on one thing.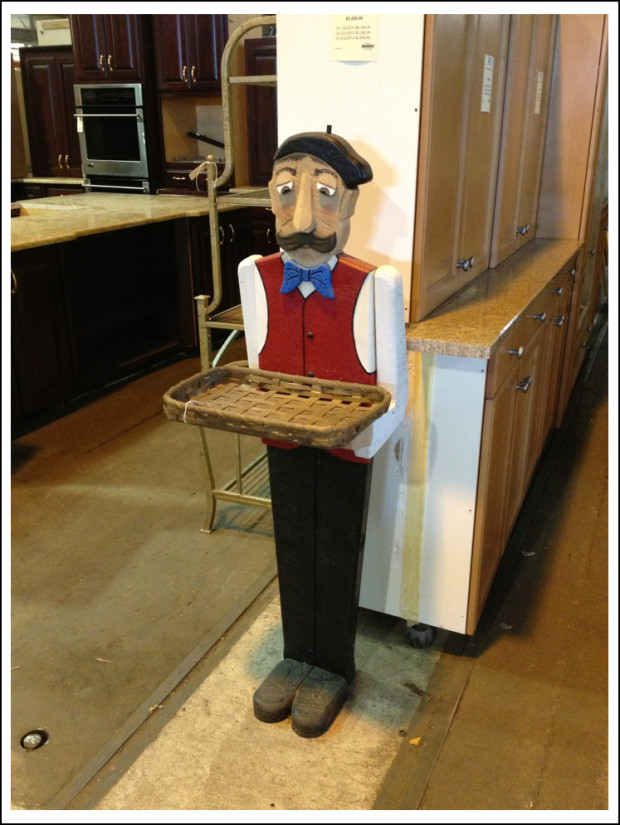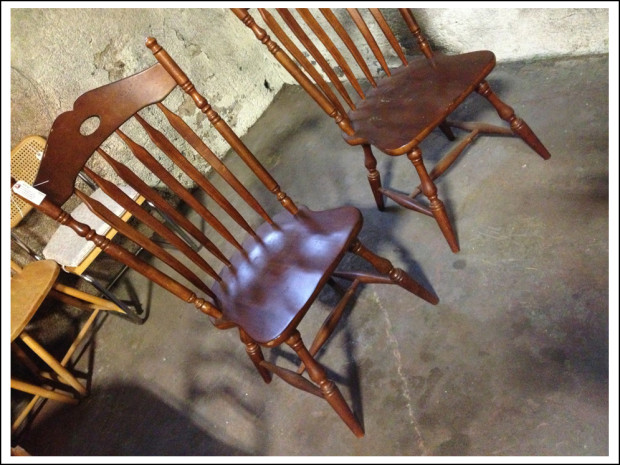 Considering my chair addiction, I was quite proud of myself for leaving these behind. And they didn't even need paint. I think there were three.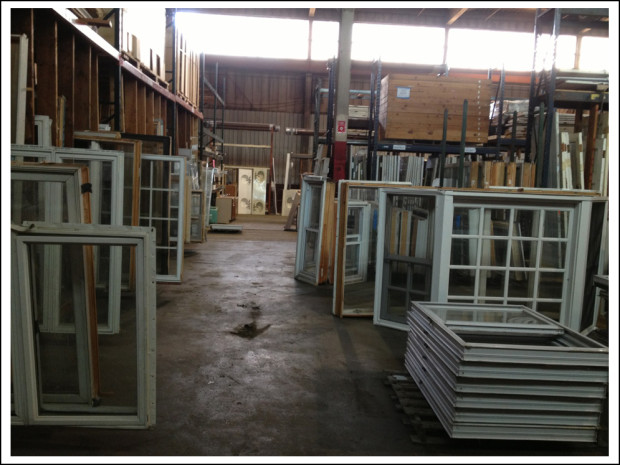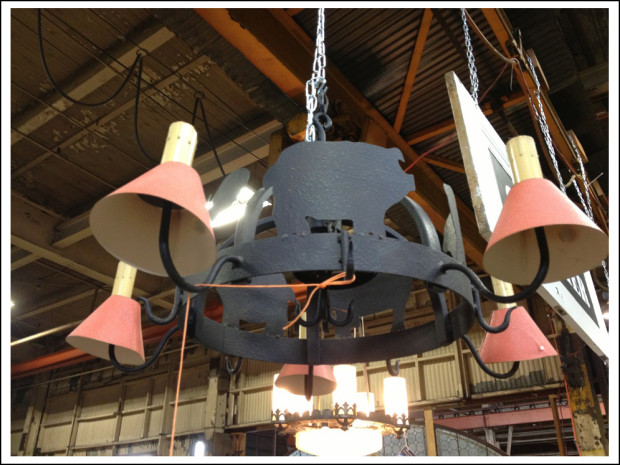 All together, I came away with a huge oak mirror, the stool and sewing machine with table, two end tables, an antique pair of glass-topped nesting tables, and a really cool book full of very nice black and white prints. It was fun.
Do you like shopping at places like that? Or would you rather just buy new stuff?