The other day I told you about my pre-lunch stroll around Old Town Warrenton. If you didn't see that post, you may want to take a peek to see my pretty flower pics.
I did have an ultimate destination in mind when I left the house. I just took my time getting there, capturing flower shots along the way. I was headed for Jimmie's Market.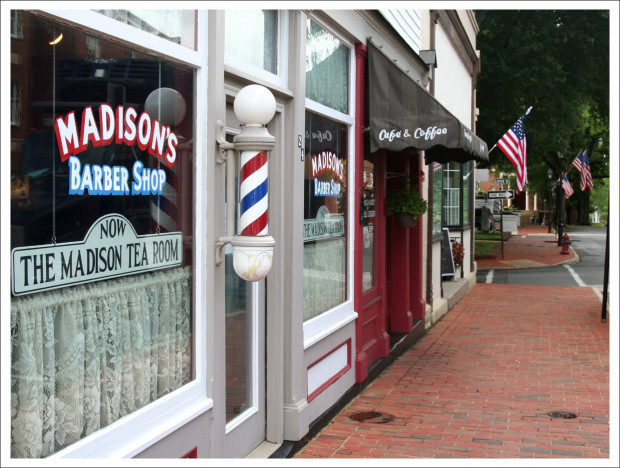 I've taken quite a few photos of the market's storefront, but only ventured in a couple of weeks ago. I have no idea what took me so long. It's even more charming on the inside than it is on the outside. And that says a lot.
Jimmie's was first established in 1939. The current owner, Susan Feeley, bought it in 1975. Then, in 2009, "updated the format" of the place. It's a coffee shop, cafe, and tea room all rolled into one. Visit their web site to get the full story.
Not being a tea person, I'll probably never experience the afternoon tea that they serve. I may have to try a scone, though. Scones are one of my favorite things. Authentic scones, the dry kind. I love me some dry, crumbly pastries. I did have lunch there a couple of times, though.
On the day these pics were taken, my lunch consisted of a large serving of Mascarpone Caramel Pistachio Gelato with a side helping of Quarisimale cookies. Think almond biscotti. According to The Cookie Factory web site…
Quaresima is the Italian word for Lent, the 6 week period that begins on Ash Wednesday and ends on Easter Sunday. Quaresimali are a specialty of the Lenten season because they are supposed to be so hard they are a penance to eat!
Eating those crunchy little delights was no penance. Seriously, I adore dry, crumbly pastries.
But back to Jimmie's. It has the feel of an old mercantile. See for yourself.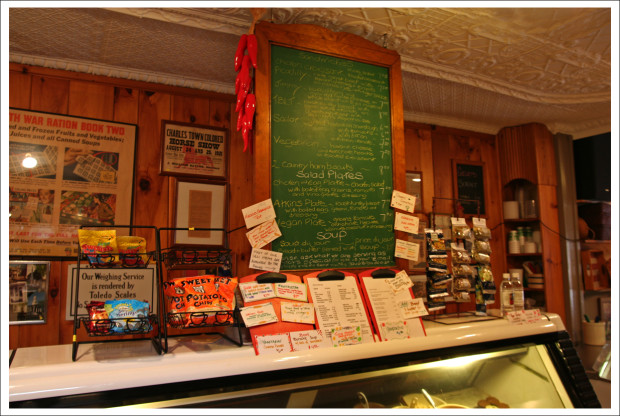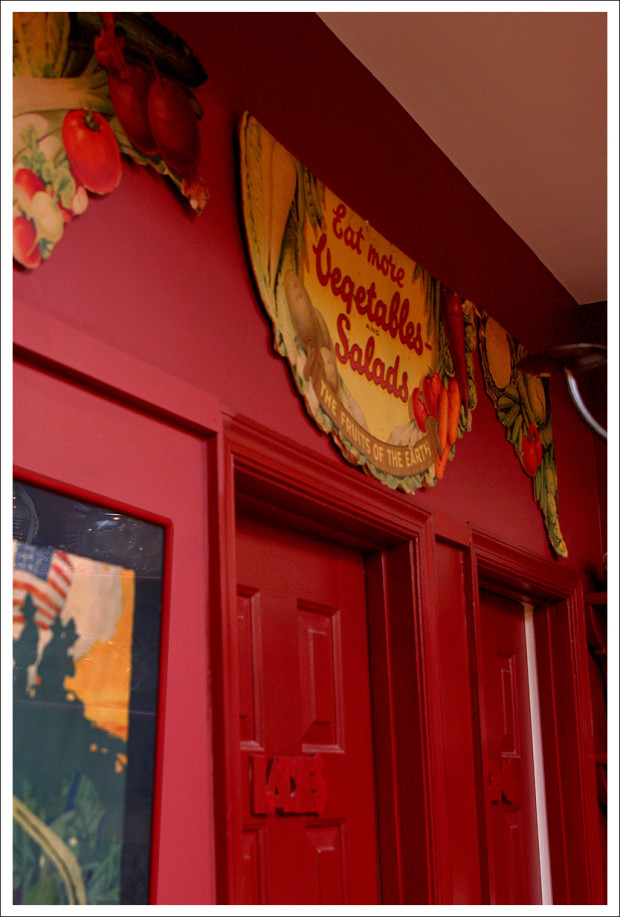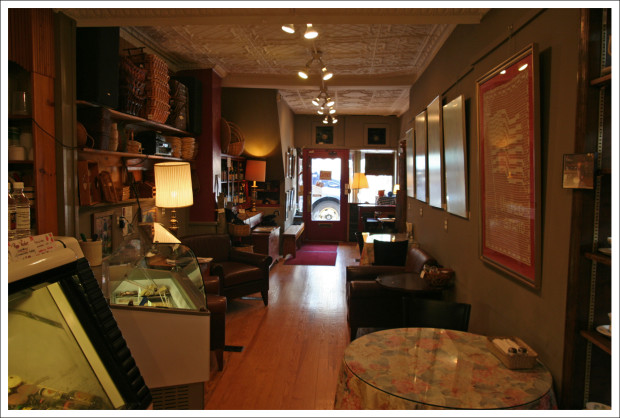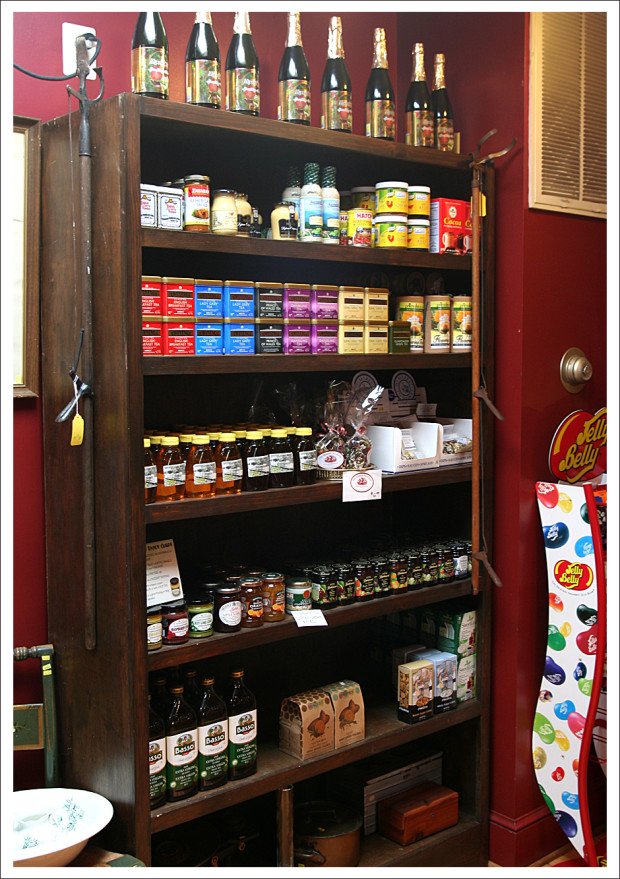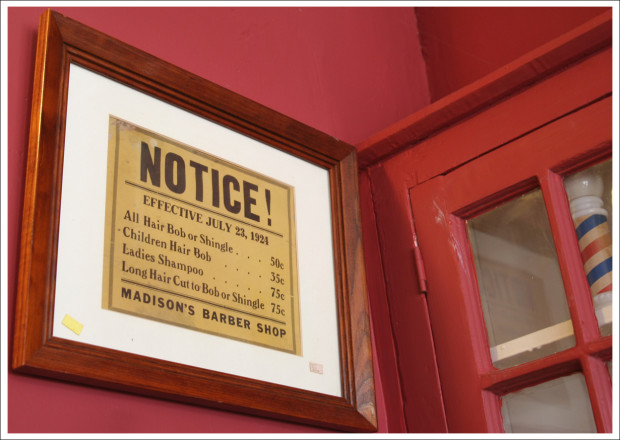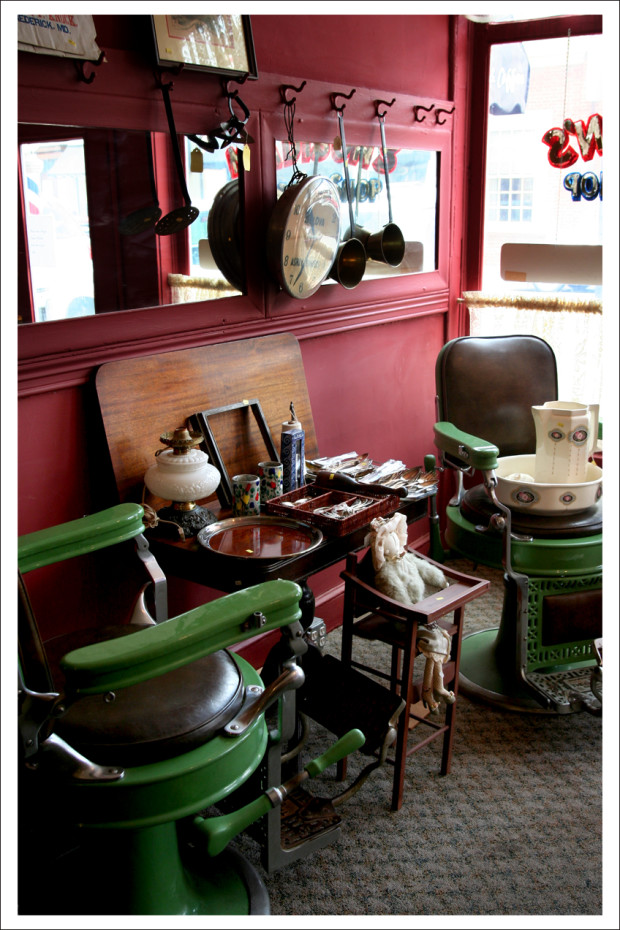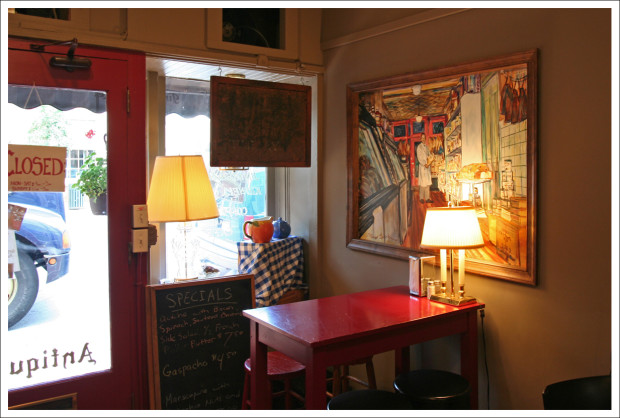 The places oozes old-time charm. There are antiques scattered about for perusal and/or purchase. Lots of culinary delicacies, yummy home-made drinks, a rotating gelato selection, sandwiches, and even adult beverages.
This past Monday, I had to return some books to the library so I stopped in for lunch. The grilled Havarti and Bacon sandwich on sourdough bread was as tasty as I'd heard it would be. It was accompanied by one Quarisamale and a glass of homemade limeade. Delightful.
I'm so glad I finally stopped in.
Back to the day these photos were taken…
After lunch, I decided to drop in on Janet at The Empty Nest. On July 20th, Janet will be celebrating her shop's one-year anniversary. In that short time, her store has become an institution. I stop in often to say hello, always mindful that she has a business to run. That day, I had time to share a Quarisamale with her, but then several customers came into the store and cut our visit short.
I was sad to have our chat cut short, but glad I got to nose around to see what new delights had arrived and/or been transformed since my last visit.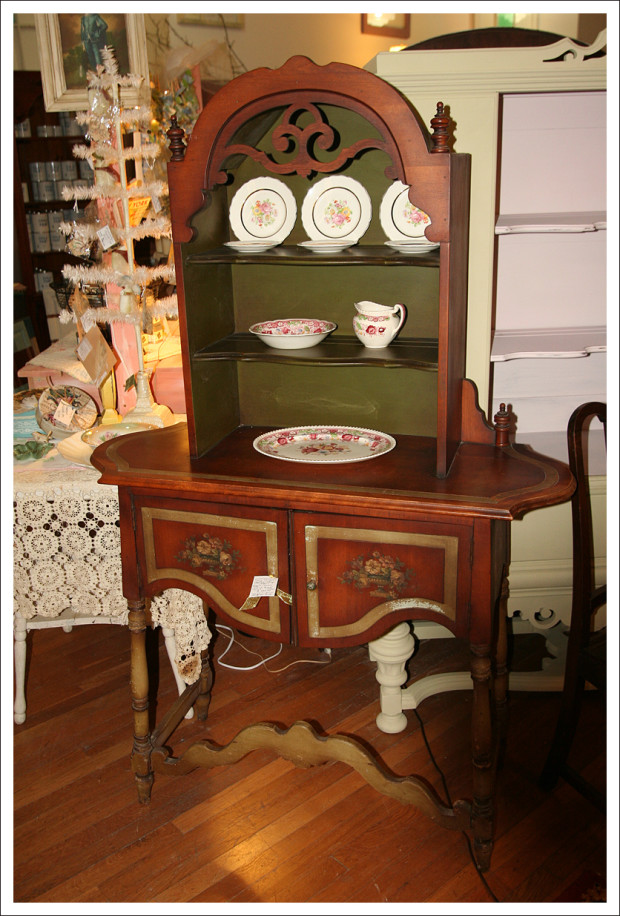 I'd seen this darling little hutch previously, but had never photographed it. I think she said she aquired this late-1800s piece at auction. It won't be painted, since it's such a delightful piece.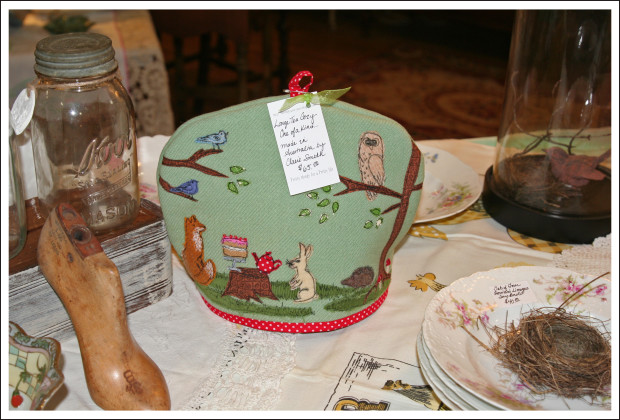 She'd recently gotten a shipment of tea cosies from her Aussie friend, Claire aka Sweet Birdy Love. Seeing Claire's work in pictures is nice, but actually feeling the wonderful textures and seeing the quality of the artwork up close and in person is an opportunity I hate to miss. Claire is a genius with needle and felted wool.
I just love visiting Janet's shop. Not only is she a super-sweet lady, she gets the coolest stuff. Every visit is a feast for the eyes.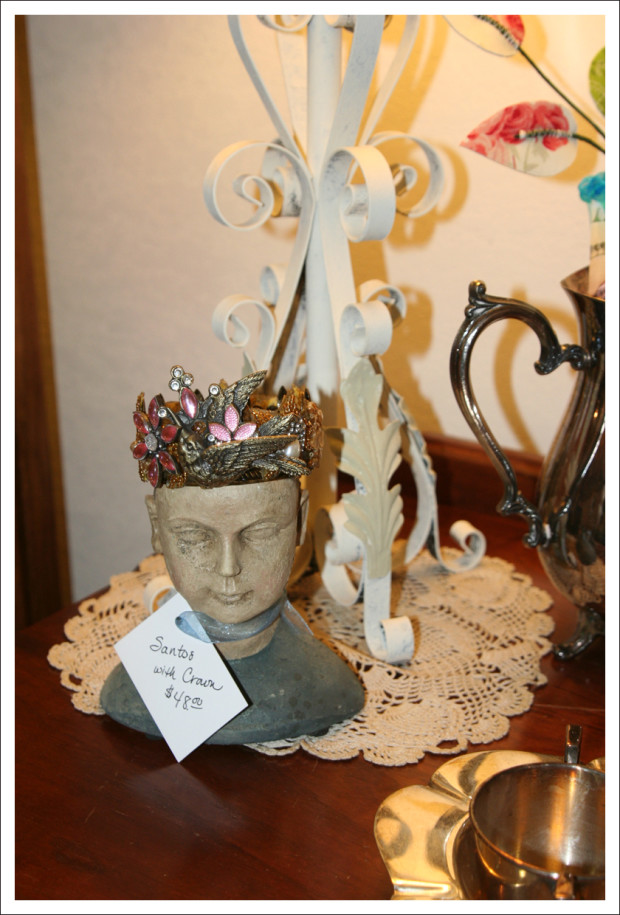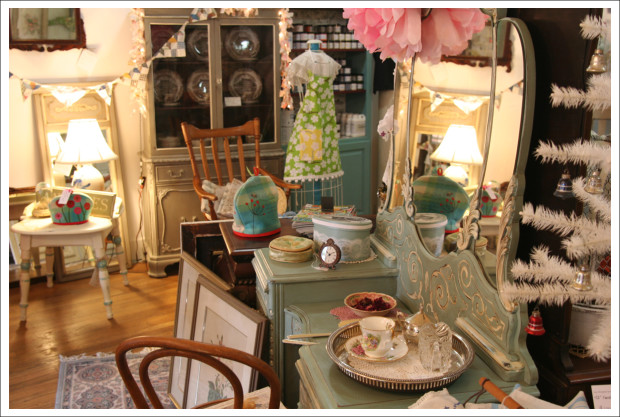 She paints AND sews. The woman is very talented.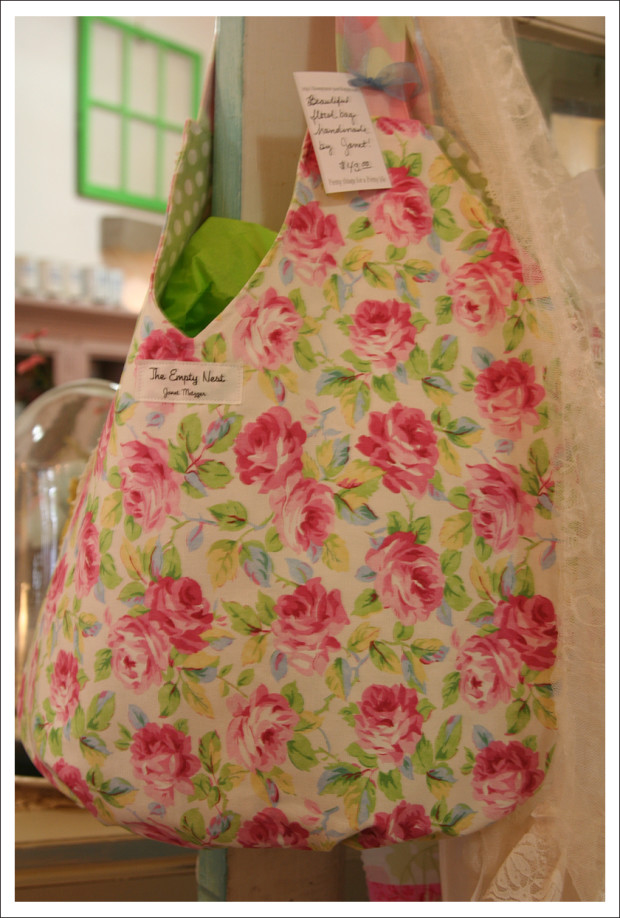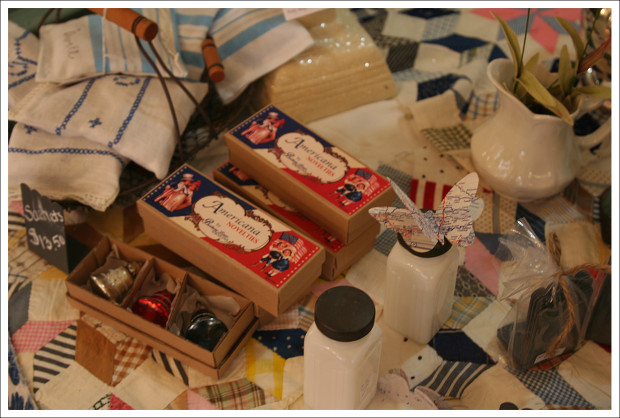 Sorry if I seem to be gushing, but it's all true.
Oh, and one more thing.
Janet loves vintage linens and often acquires them for her shop. I didn't plan on buying anything that day, but when I saw this vintage doily, I HAD to have it.
I'd been needing something for under the centerpiece on my dining room table. And this doily was absolutely perfect.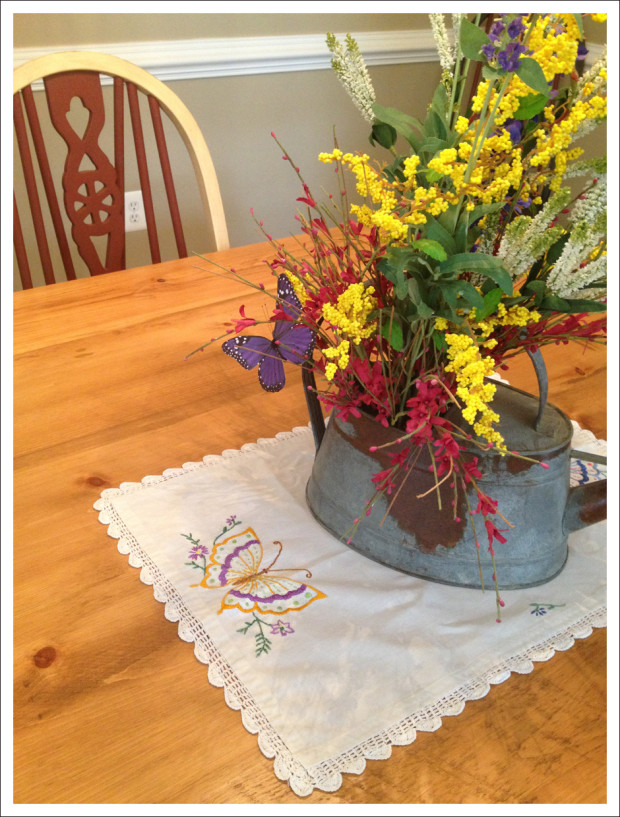 My Mom loved butterflies. The purple butterfly pick you see in that arrangement actually came from one of Mom's funeral bouquets. The doily fits, right?
Coincidentally, that chair you see in the background was transformed by me after Janet taught me how to use Annie Sloan Chalk Paint.
This last shot was captured on my stroll home.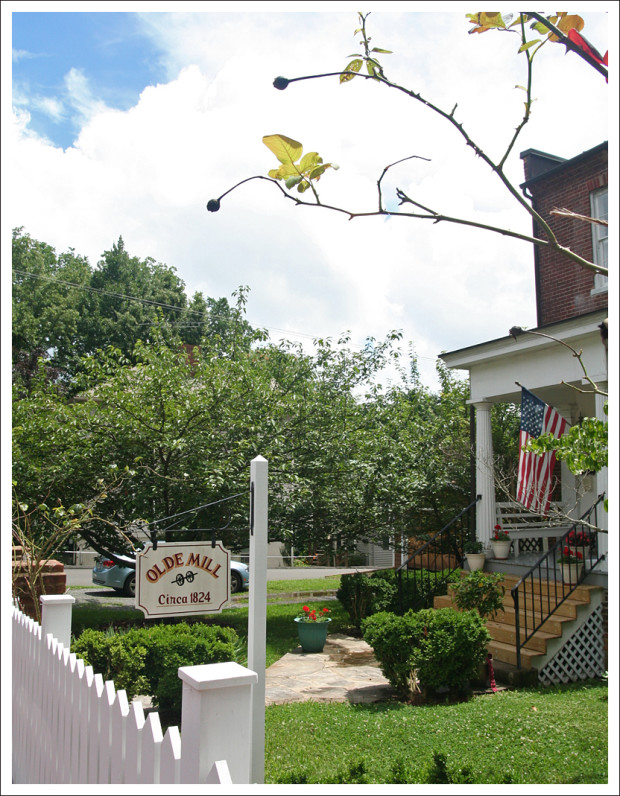 So ends another stroll around Old Town Warrenton, a place I am proud to now call "home."