After an all-too-brief-visit to Bourton-on-the-Water, we headed off to nearby Stow-on-the-Wold. Stow is larger, older (I think), and its sits atop a hill.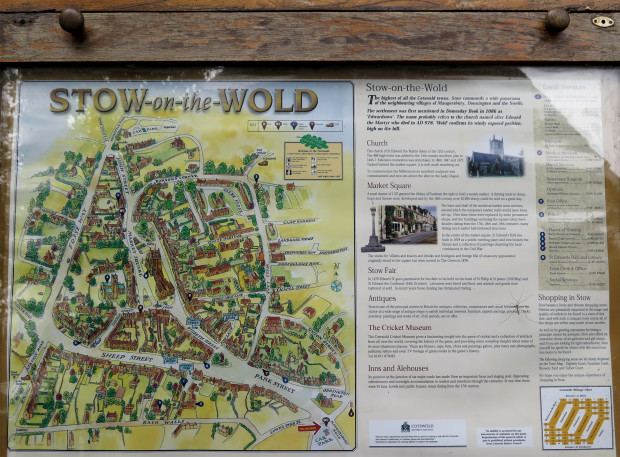 This is the town I remember from pictures my friend Janet shared when she visited in late 2013. Janet had been in England for an Annie Sloan Chalk Paint gathering. When she heard I'd be in Stow-on-the-Wold, she said, "You have to stop by and say hello to my friend, Jenny."
My shy Hubby gets annoyed when I say we have to meet people I know on our journeys, so I figured that if we saw this shop Janet mentioned and had time that I'd pop in to say hello to her friend. Mainly because I knew it would make Janet's day.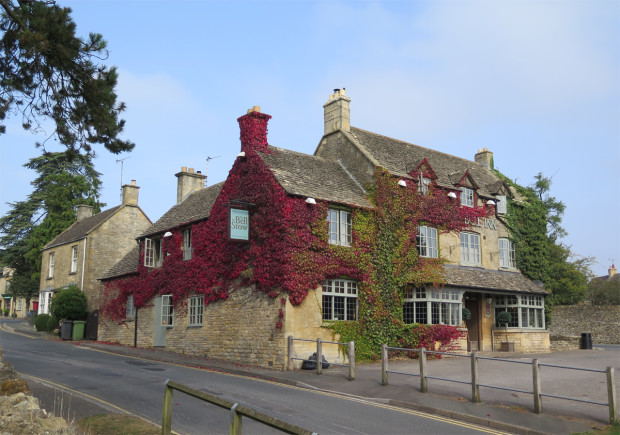 Stow was just as lovely as Bourton, with its limestone buildings and narrow, winding streets. It's bigger and full of cute little shops.
We parked at the lower end of town and made our way uphill toward the market square. When we passed this restaurant, I marked it, mentally, as a place we should consider for lunch. Especially since Hubby loves old stuff.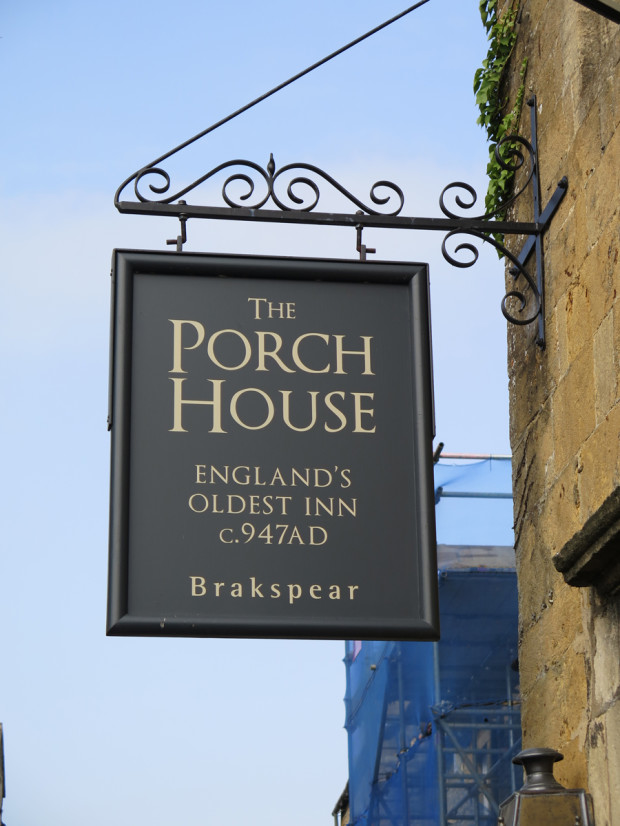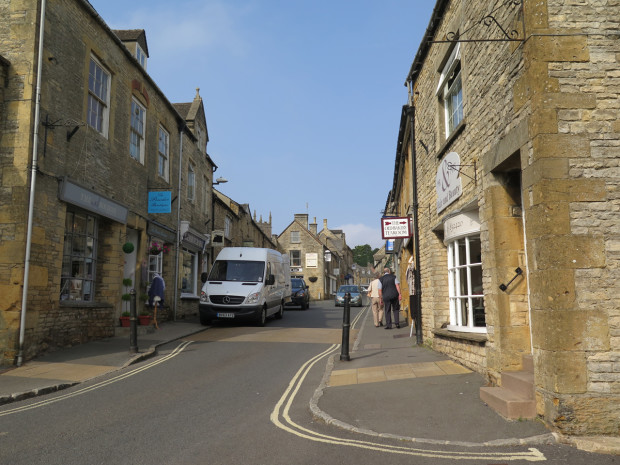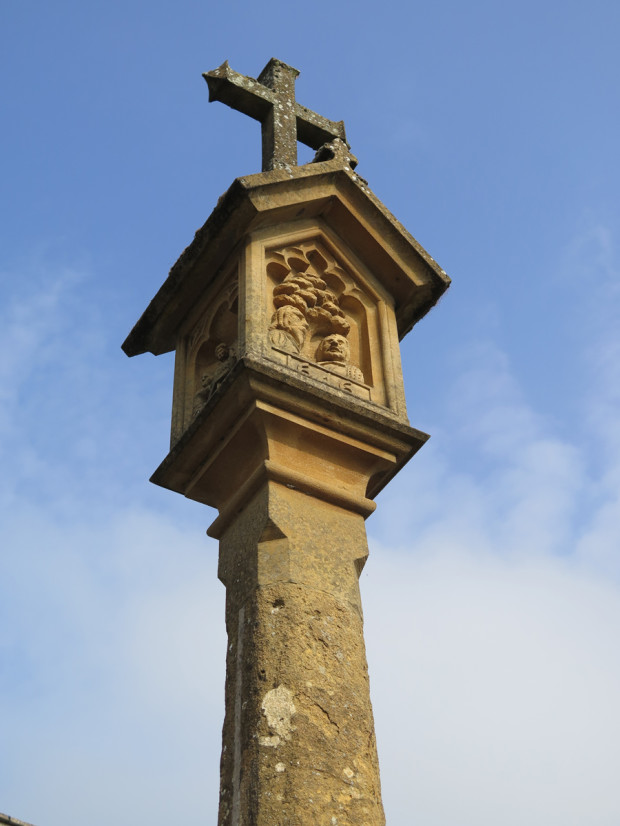 I hadn't read a ton about Stow, but I did know I wanted to see St. Edward's Church.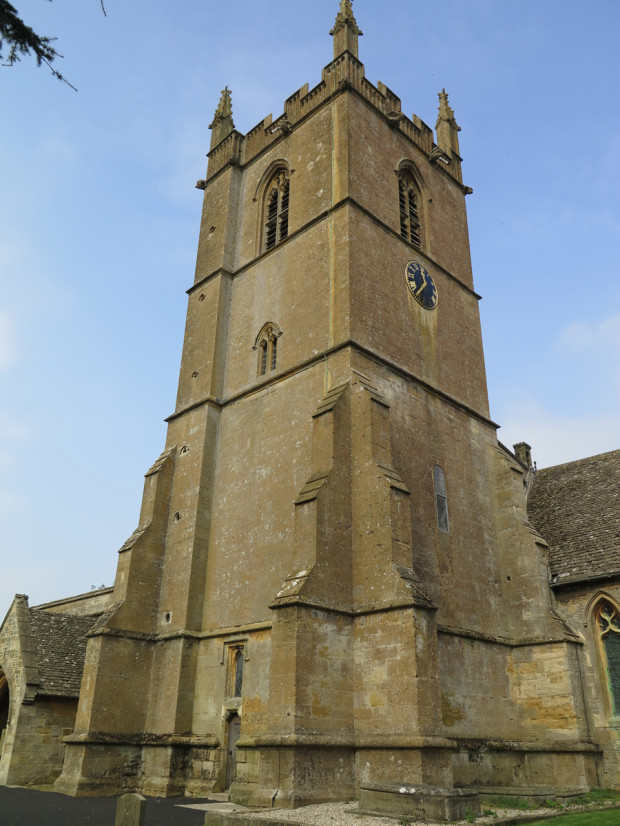 The north door of the church is said to have been JRR Tolkien's inspiration for his drawing of the Gates of Moria in the Lord of the Rings trilogy.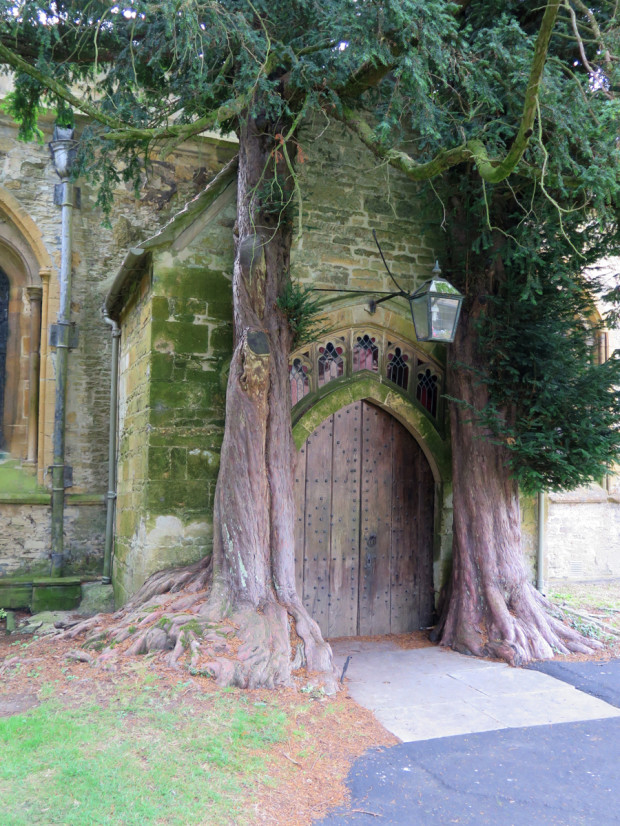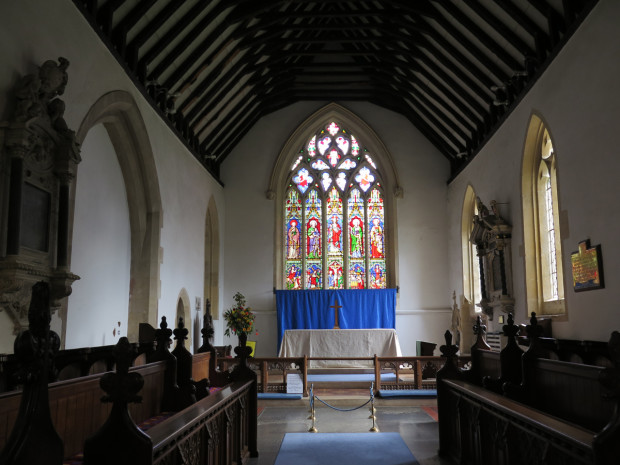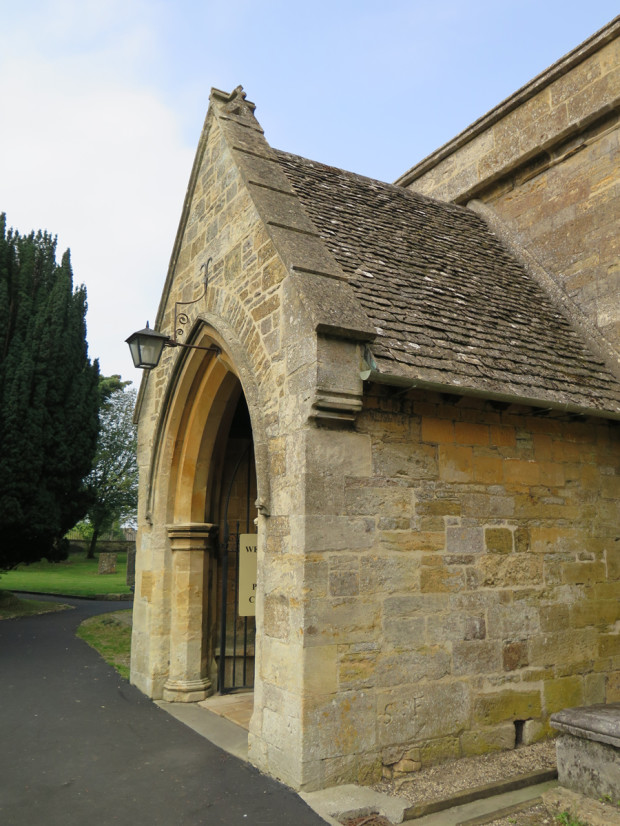 St. Edward's is much smaller than the grand cathedrals we've visited, but it was still quite beautiful in its own right.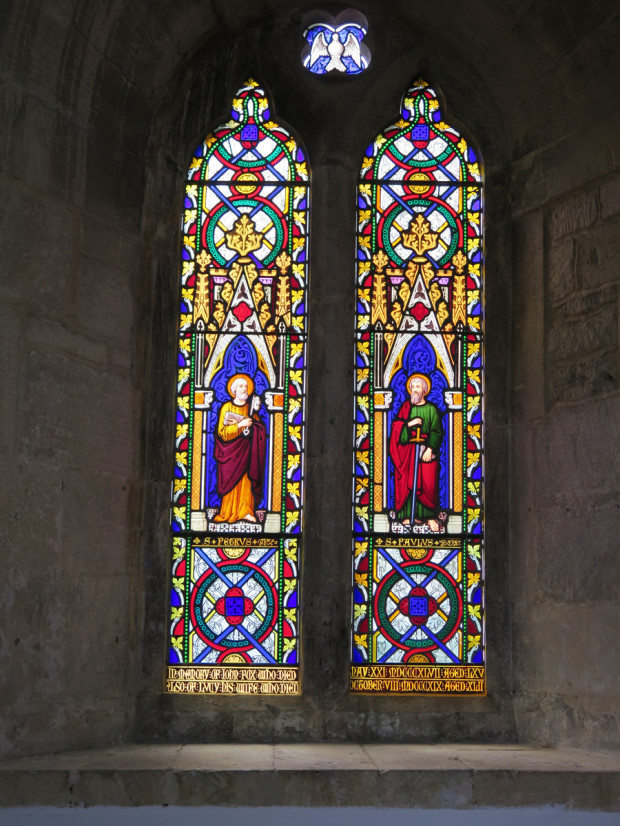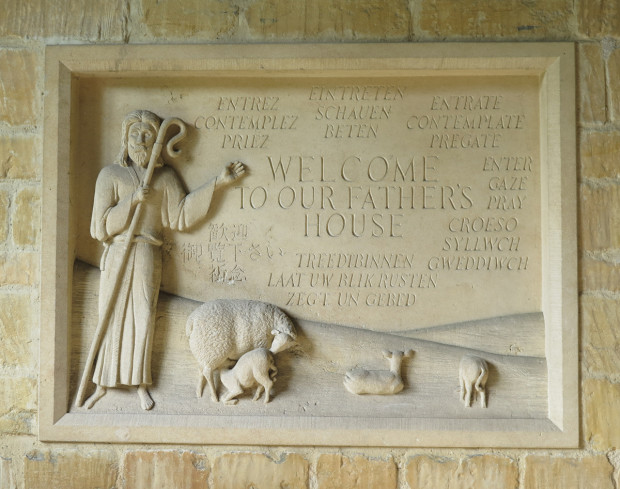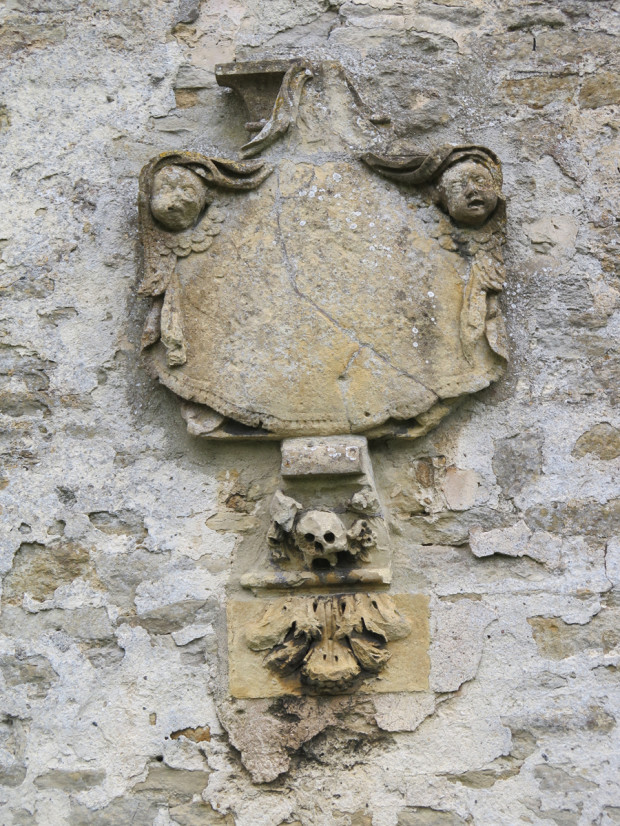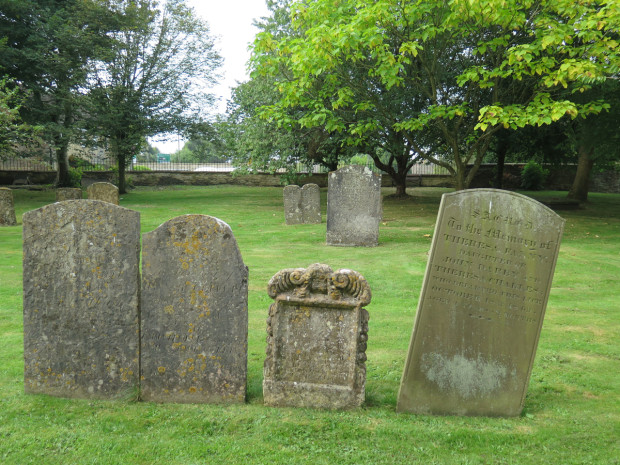 We spent more time in and around St. Edwards' than I'd anticipated we would have. It was lovely, really. But we had places to go, and we were both getting hungry, so we made our way back toward where we'd parked.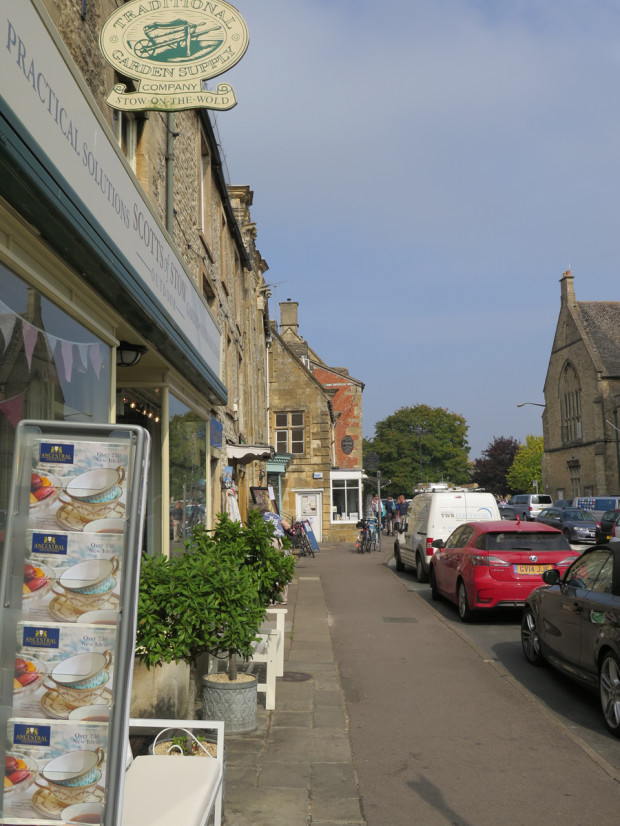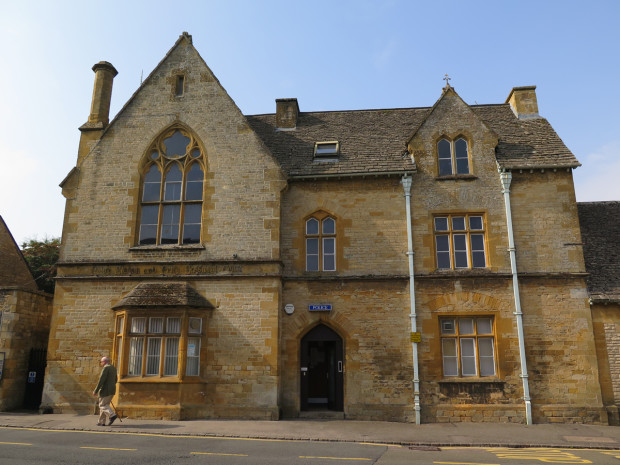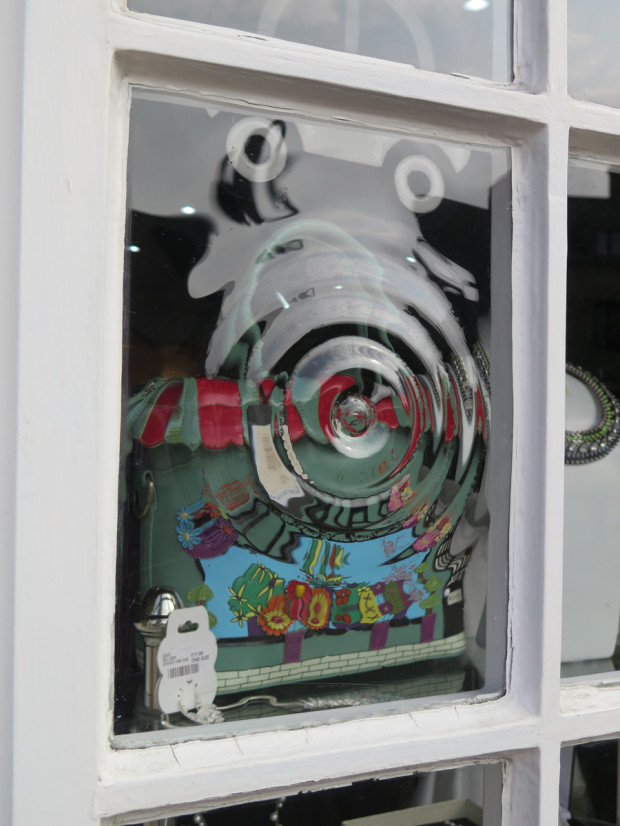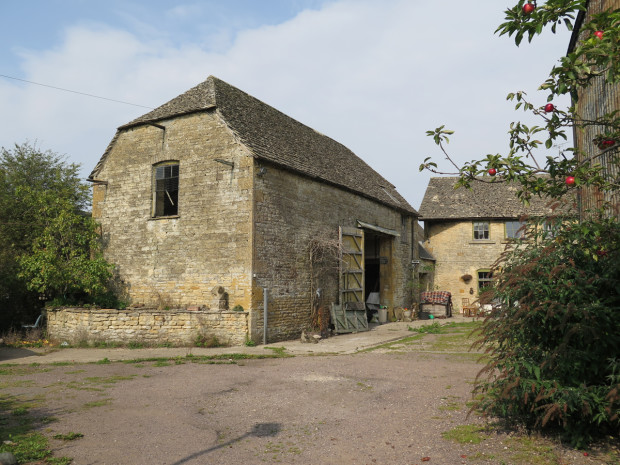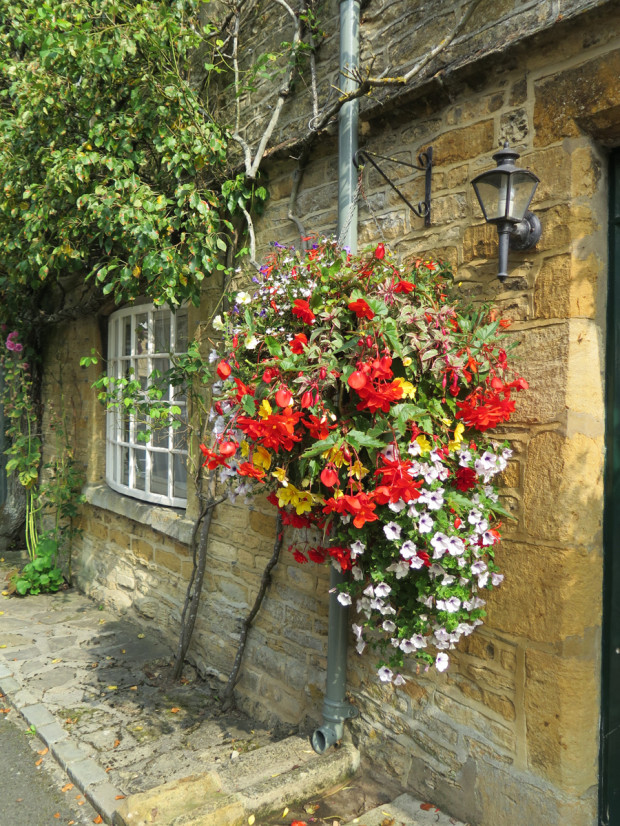 We actually did eat at The Porch House. It's over a thousand years old, how could we not?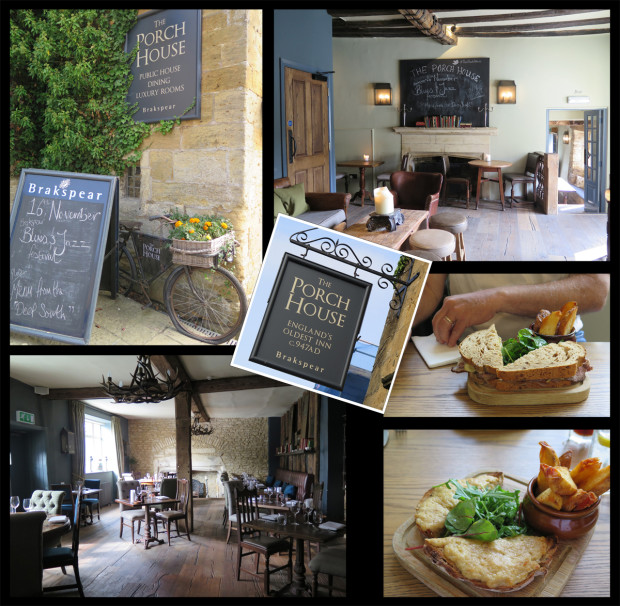 The food was delicious, the atmosphere was quaint… it was a win-win.
After lunch, we continued toward the car.
Since we actually had to pass Jenny's shop (Janet's friend), I went in.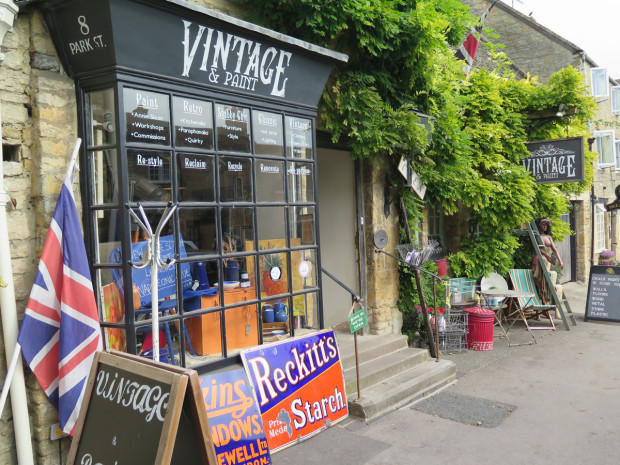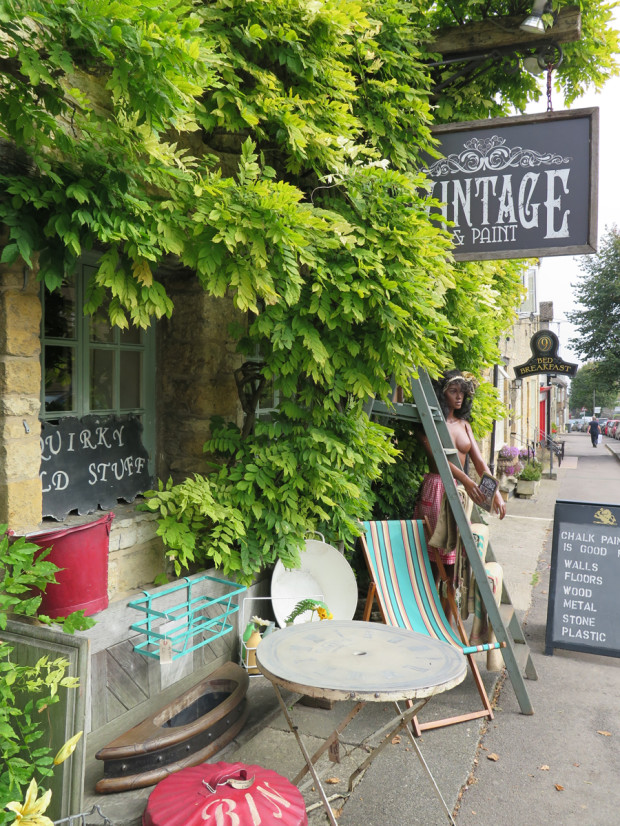 The funny thing is, I often like to visit ASCP stores when I travel. Because they're all quite different. Vintage & Paint is truly unique. I think it's my favorite, too.
I absolutely LOVED the shop.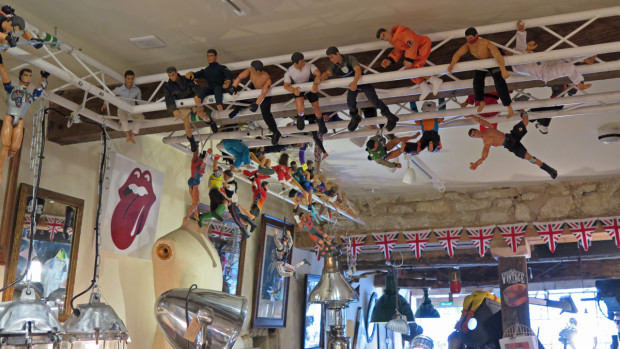 Jenny had actually run out to grab lunch, so I hung around for a bit and Hubby went to wait in the car.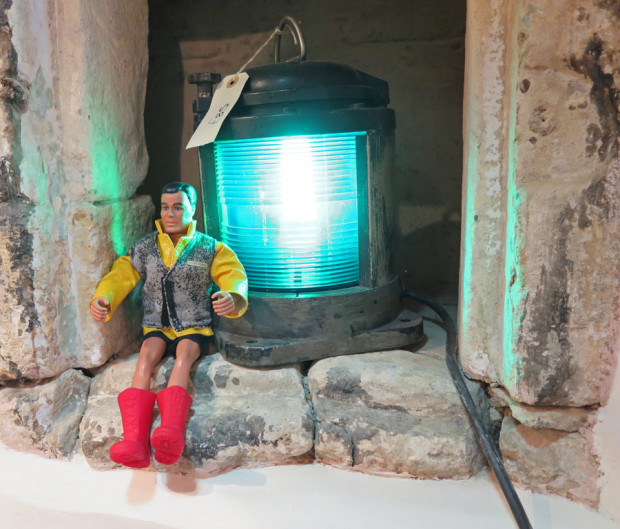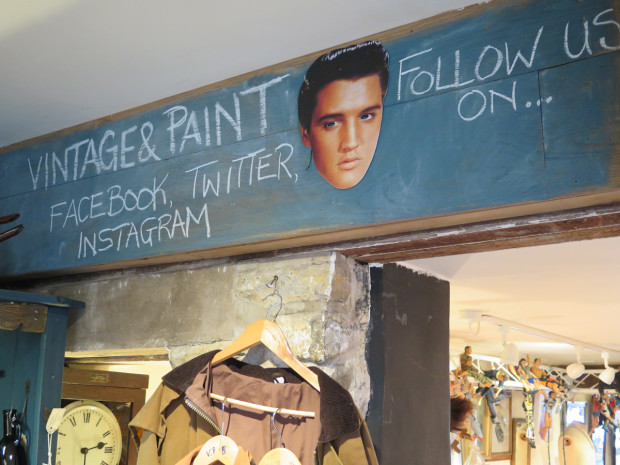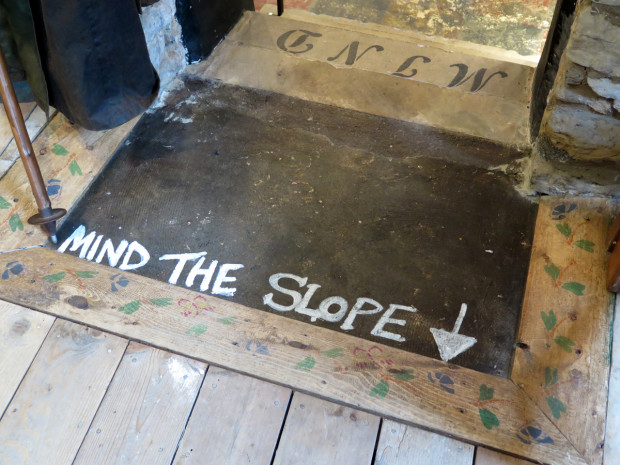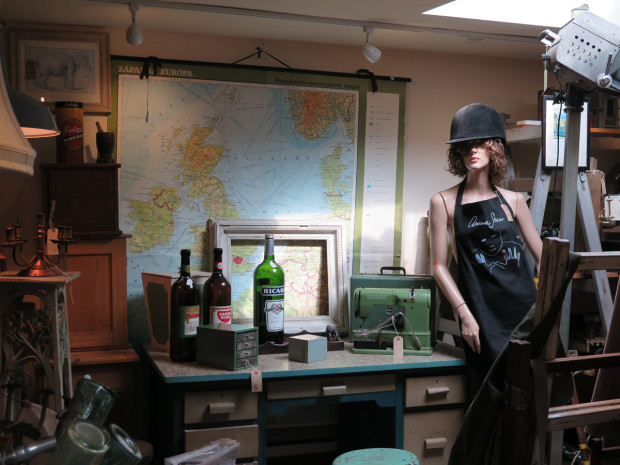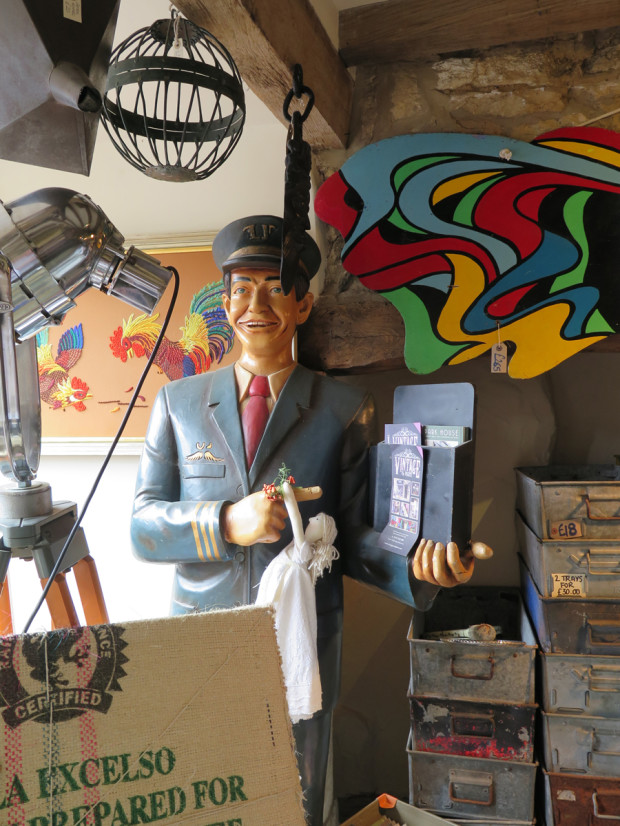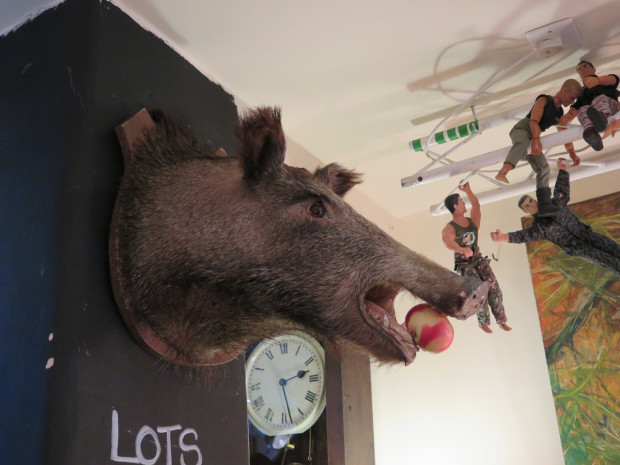 I really did love the store. It's me, right?
And I actually did get to meet Jenny, too, albeit briefly.
Hubby had been waiting for a while by the time she returned. And the shop was rather busy. Jenny was disappointed that I hadn't called ahead so we could have scheduled a cup of coffee. I tried to explain that we were avoiding adhering to any sort of agenda. It's a shame, though, because I believe a sit-down with Jenny would have been fun.
I'm sad I didn't get a picture with Jenny, but she had customers to tend to.
When I told Jenny how much I liked her shop and how radically different it is from Janet's, she admitted that she was a bit embarrassed when Janet showed up unexpectedly at her door.They'd only met for the first time at that ASCP conference I mentioned.
She'd gotten the impression that Janet's shop was a bit more girly and frilly than Vintage & Paint, and she was afraid Janet may have been appalled at her eclectic, unusual collection. I assured her that, while many of her wares are not Janet's cup of tea, I'm sure Janet, who is not uppity at all, enjoyed seeing Jenny's unique, fun, expressive, and funky shop.
As I was leaving, I told Jenny I liked her mannequin. She said to me, with the dry British sense of humor and accent that I truly enjoy, "She's a bit under-dressed today. She was wearing a coat yesterday, but someone bought it." LOL.
And that wraps up our too-short visit to Stow-on-the-Wold.
Next up, Gloucester Cathedral. Be sure to check back, especially if you liked seeing my post from Canterbury. Gloucester Cathedral is absolutely amazing.