While enjoying my randomish ramble to Love, Virginia this past Saturday, I stopped at the Loft Mountain Wayside along Skyline Drive in Shenandoah National Park.
As I was preparing to depart, I noticed a large patch of wildflowers on the hill beside the building. Looking a bit more closely, I also observed a bunch of butterflies and bees enjoying said flowers. So I grabbed the point-and-shoot (aka "real" camera) and walked over for a closer look.
I only watched for about 5 minutes. The flowers were in the sun, and it was around 2:30, close to the hottest part of the day. I managed to capture some nice images. The color was a bit washed-out on all of them since the sun was so bright (that's why midday is not the best time for pics), so I had to adjust the input levels a bit with PhotoShop Elements. I re-sized the pics to post, too.
I hope you enjoy the shots as much as I do. If you click on an image, you'll get a better view.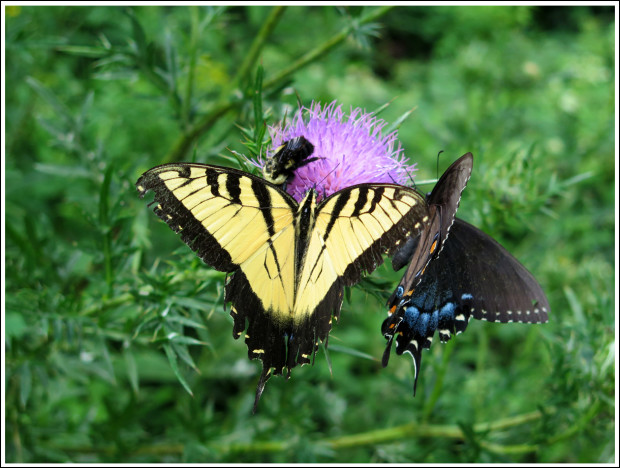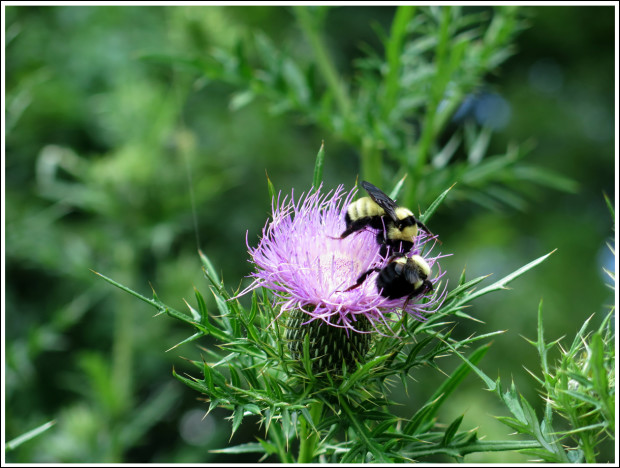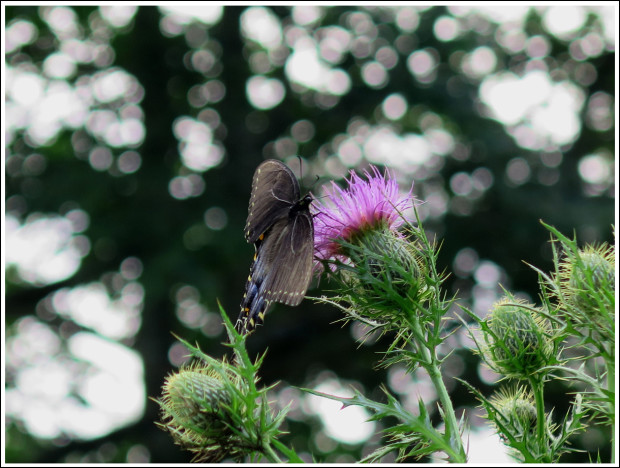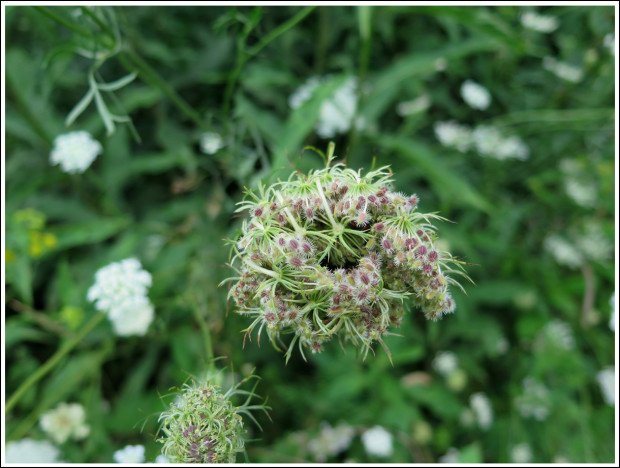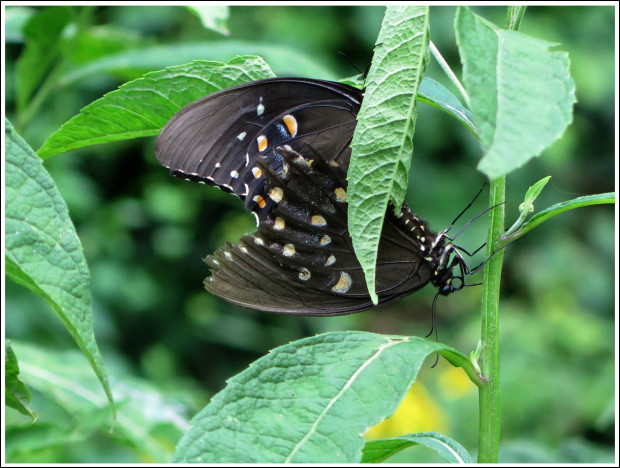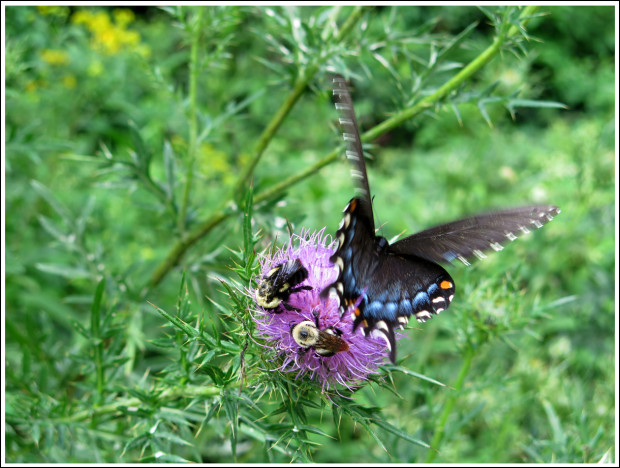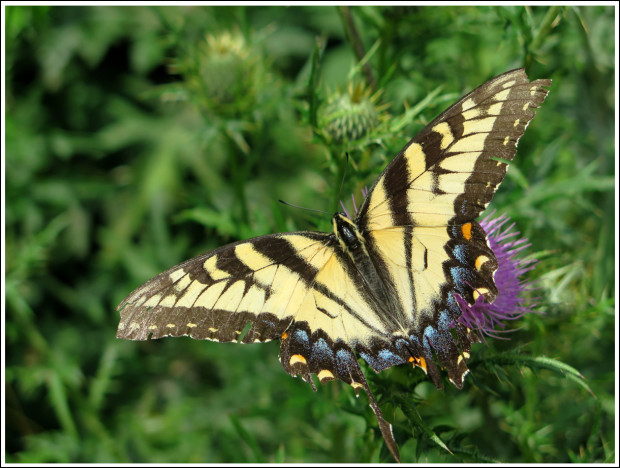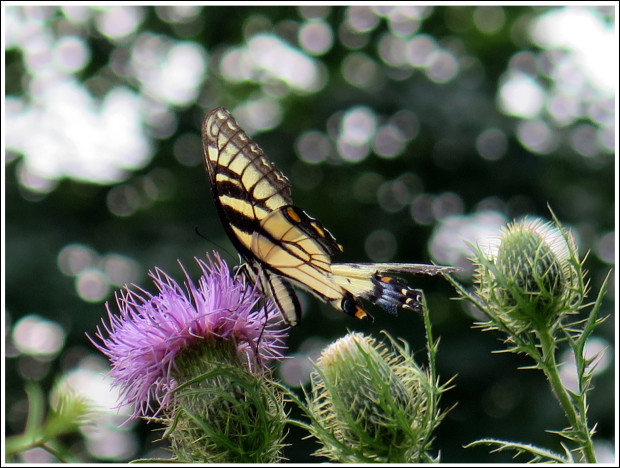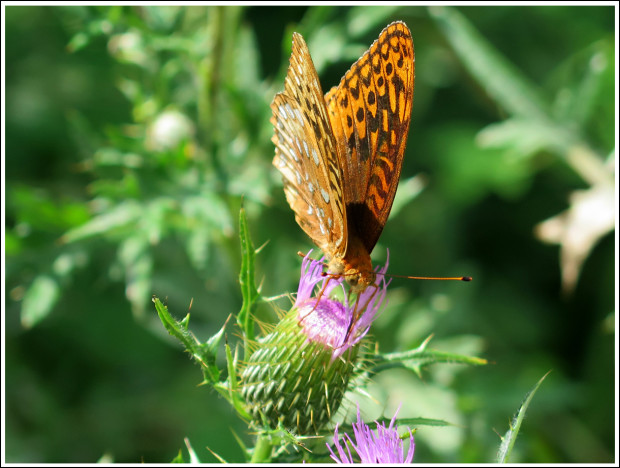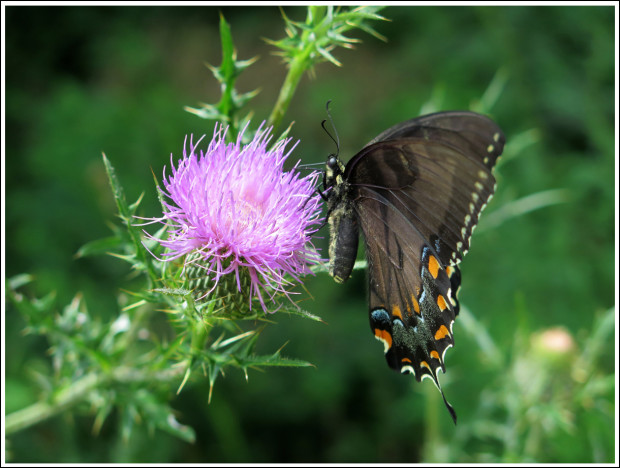 My Mom loved butterflies. I can't help but think of her every time I see one.
Tomorrow marks three years since her passing. She was my biggest fan, and would have enjoyed this post.