I'm a map girl. Always have been and always will be.
That's not to say I don't appreciate the convenience of a GPS (or Google maps via cell phone, which is sort of synonymous in my mind) telling you when to turn, but I definitely prefer plotting my course with a map.
I prefer paper maps, for that big-picture view, but nowadays tend to use a combination of paper and electronic maps when planning most trips.
I love DeLorme Gazetteer maps, but they don't always have enough detail for my liking. They have far more detail than your standard road map, but nothing beats Google maps and being able to zoom in on stuff. Heck, when traveling through unfamiliar territory, I'll even switch to Google Maps street view to see what the landscape looks like near most turns. That's particularly helpful when traveling through states like West Virginia with road signs that use teeny-tiny print.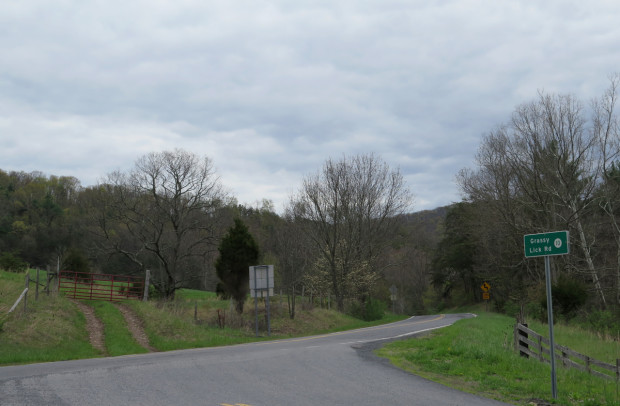 Or states like Virginia that use a unique combination of numbers and names to label roads, which aren't always consistent between maps. And which can change when you cross from one county to the next.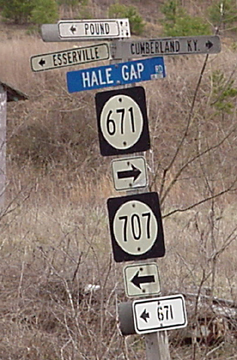 Or Pennsylvania, which seems to have the most roads without signage at all, at least in my experience.
I've been know to take a DeLorme Gazetteer or two to bed at night, fueling dreams of places to go, roads I haven't traveled, and sights as yet unseen.
Map apps are good, too. I love my RoadsideAmerica app (thanks to Fuzzy the birthday girl for that one!).
And Spotwalla. Gotta love being able to track your route as you go, or follow someone else's trip.
SpotWalla is a secure personal location manager that supports a wide range of satellite-based tracking devices from SPOT and DeLorme as well as any Android and iOS device running Bubbler GPS or SWConnect respectively.
Spotwalla is especially convenient when Hubby and/or I are traveling without the other. It's so easy to just look at the Spotwalla map than have to rely on phone and/or text updates. I use SWConnect via my iPhone.
I like AmericaRidesMaps, too. I bought the Va Blue Ridge Parkway series early last year, before I knew I'd actually be riding down the BRP. I should have bought the nine-map Full Southeast Package. It's well worth the money. (Lynne from CurvyRoads told me about a similar map publisher, but I forget the name. Maybe she'll chime in with a comment and enlighten us.)
My favorite map software is MS Streets & Trips, but it has been discontinued. One of these days, I guess I'll have to start using the GPS software Hubby keeps telling me to use. Sigh…
So there you have it.
The shortest and/or quickest route isn't always the best route. Especially when exploring on two wheels.
Just for giggles, Google "Toadmama map" once. You'll see far more maps than photos. LOL.
---
This Year's Brave, Bold Bloggers…
Be sure to visit their blogs to see how each interpreted this challenge.