There was a time when I enjoyed using cursive (aka longhand) script when putting pen to paper.
I was going to say I print more than I write nowadays, but then I looked through three legal pads full of work-related notes and discovered that I use an odd mix of both.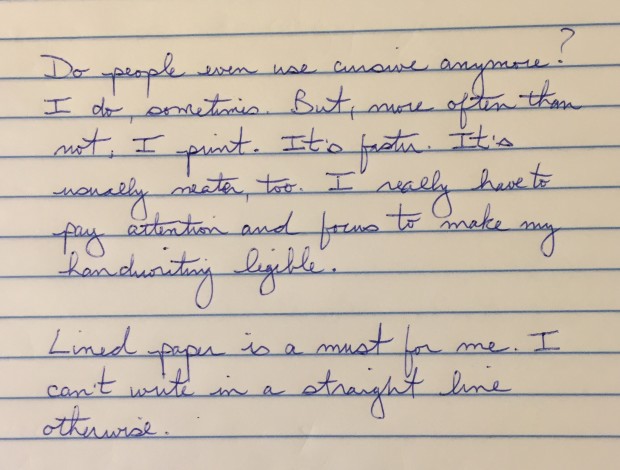 I think my handwriting is clear enough for most people to decipher. What do you think?
---
This Year's Brave, Bold Bloggers…
Be sure to visit their blogs to see how each interpreted this challenge.