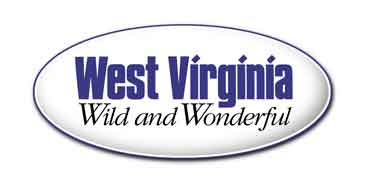 The Kirkpatrick's D.I.Y. Project for 2005
We Have A Septic System!
June 19, 2005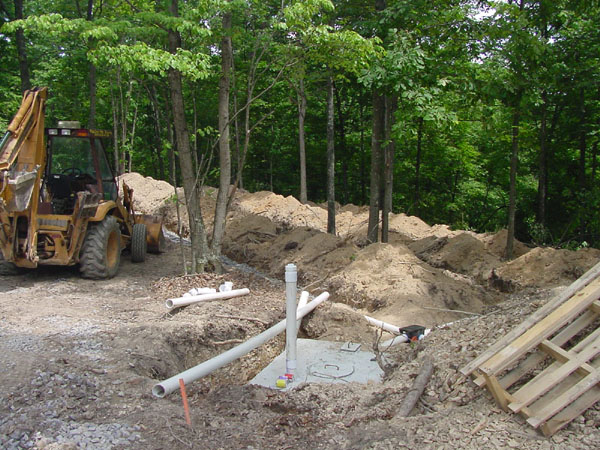 This is the tank.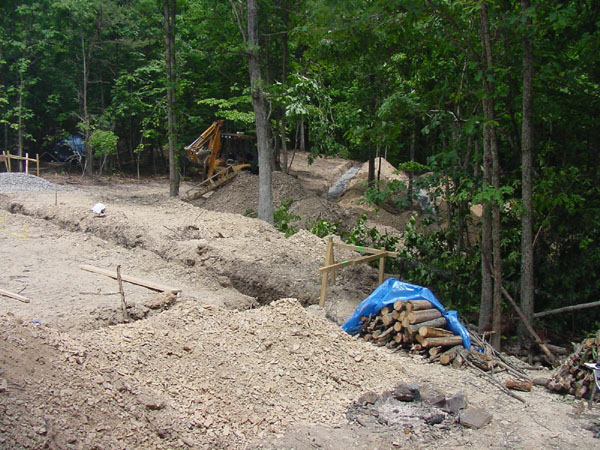 You can see the drain field beyond the fire pit. Shawn, our fabulous
excavator, did a wonderful job installing the system on the ridge among the trees.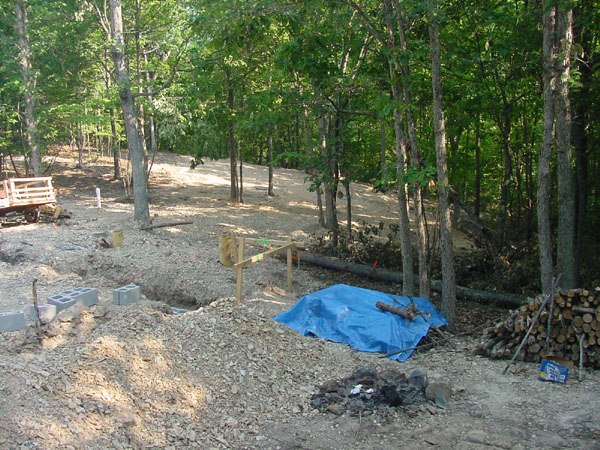 And here it is all covered over and complete!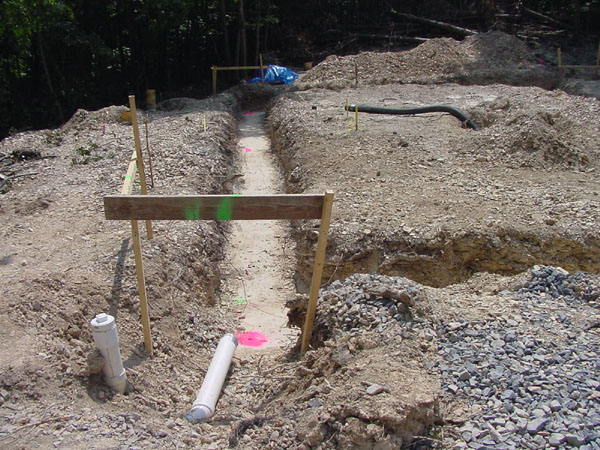 The footer is dry. This shows the pipe that will lead to the septic
system once we get the plumbing installed.
---