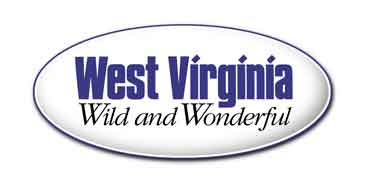 The Kirkpatrick's D.I.Y. Project for 2005
Building the Block Walls
June 24 - 27, 2005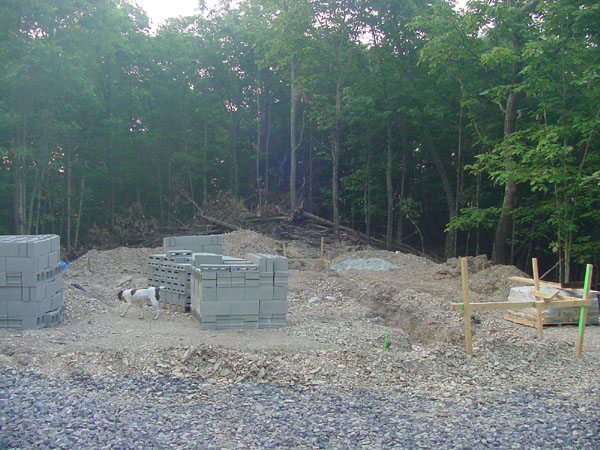 I used to love playing with Legos. I thought those building blocks were
so much fun! The blocks you see here (all 500 of them) are not quite
as much fun to "play" with.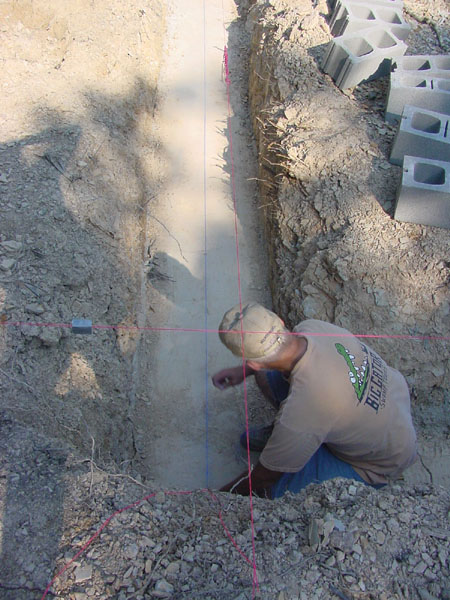 Now that the footer is ready, Mike and Chuck have to establish lines
for the house. Again, no easy feat.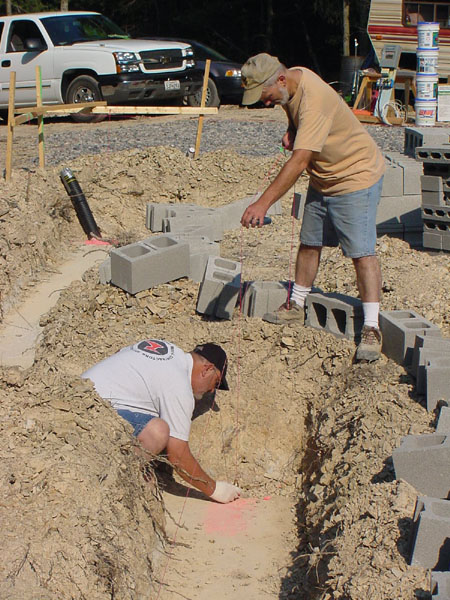 Marking the corner.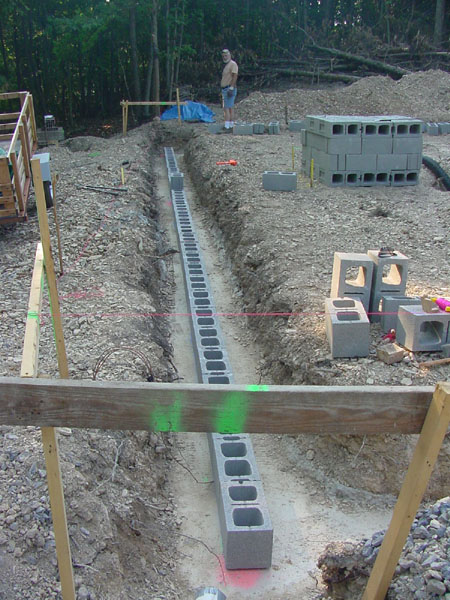 Laying a test row to see how the blocks will fit.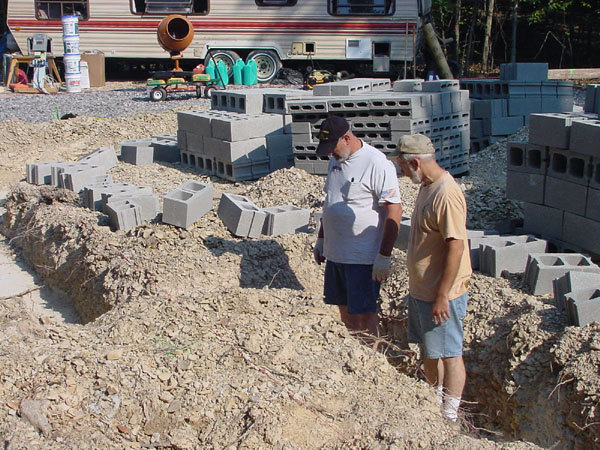 Mike and Chuck discuss the corner.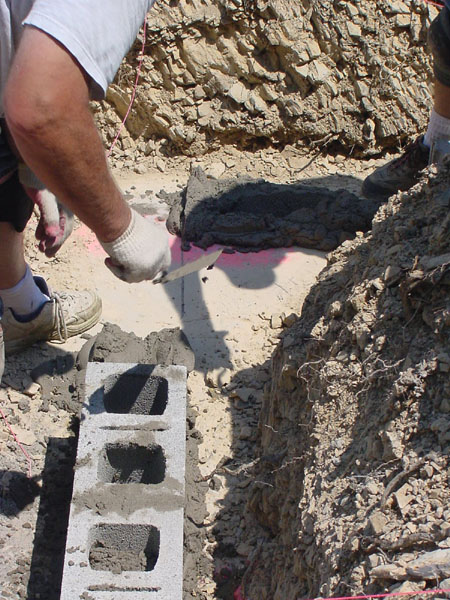 The first row of blocks go in on a bed of mortar,
which allows the blocks to be leveled.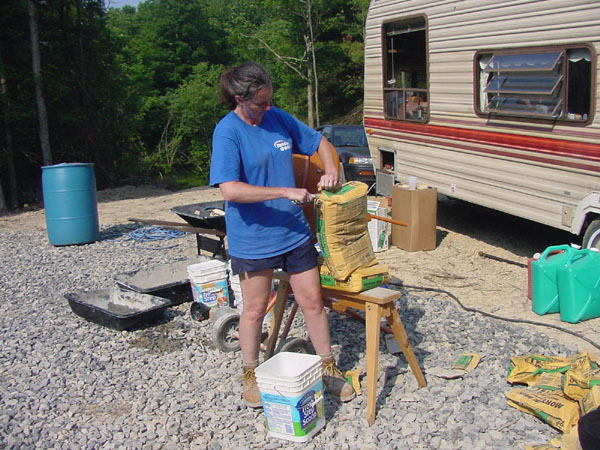 It may seem like I don't do any work, but as you see here,
it was my job to mix the mortar. Each bag weighs 60 pounds!
Thank goodness Mike bought this handy electric mixing gizmo.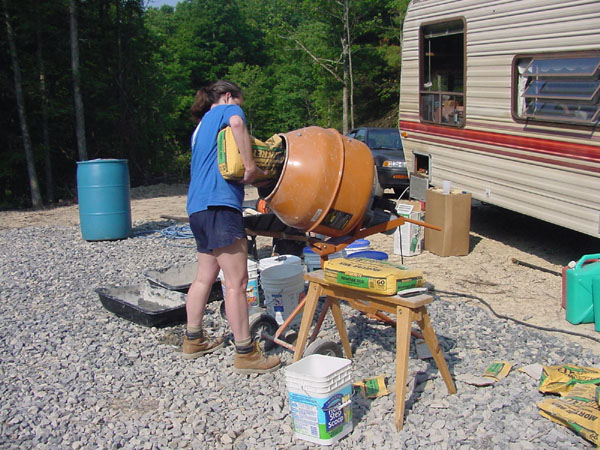 It is a dirty job, but it kept me out of the trenches!
Not only does the entire row need to be level,
each block has to be level, too.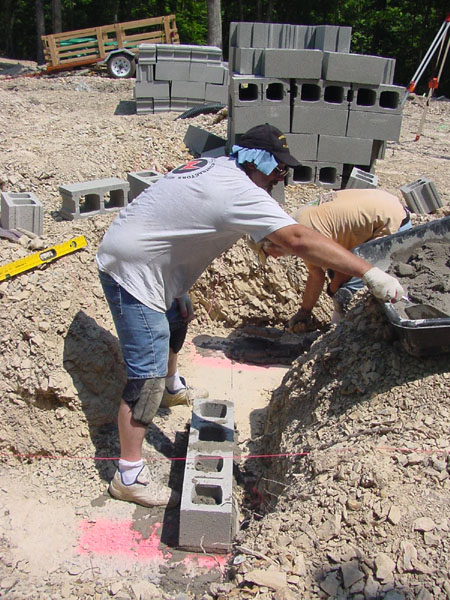 Chuck digs some mortar out of the pan.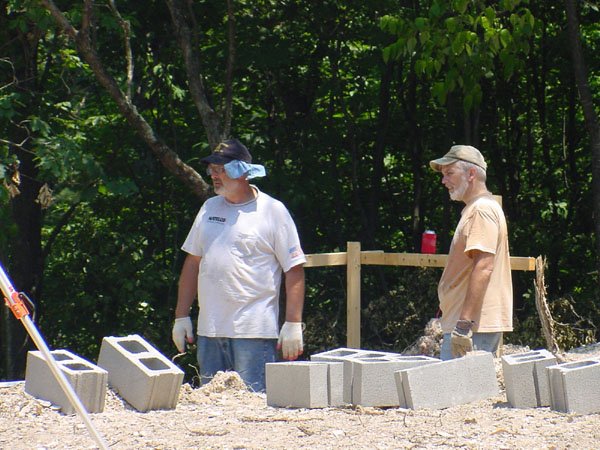 Mike and Chuck look at their handiwork and try to figure out how the wall got curved!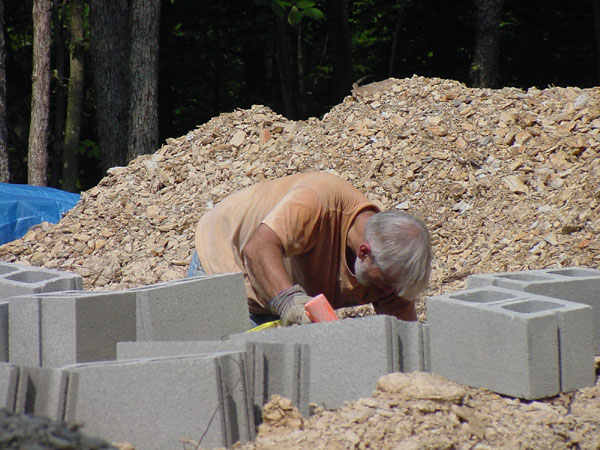 Mike lays more block.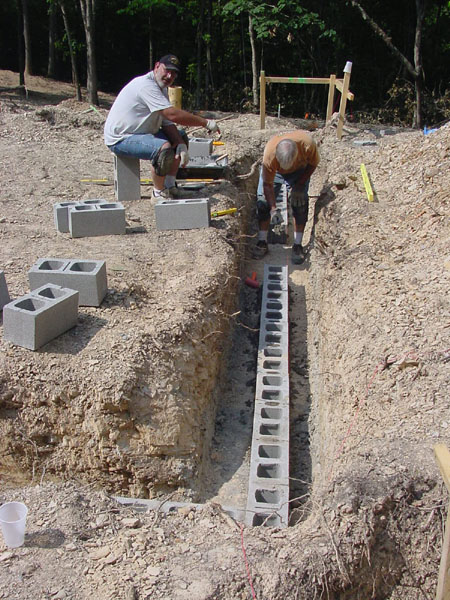 Chuck supervises as Mike continues to work. It
was in the mid-90s and VERY humid that day.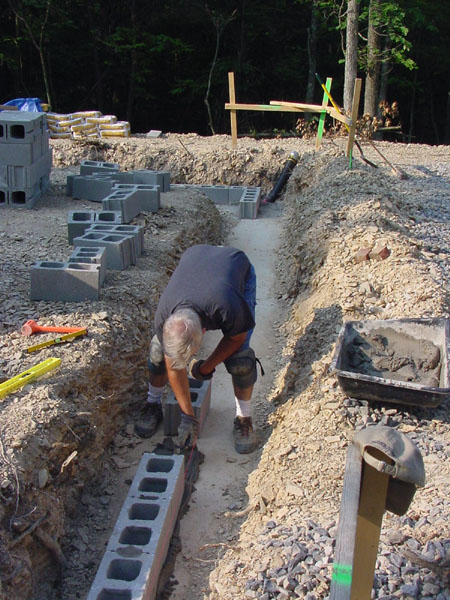 Day two of laying the first row.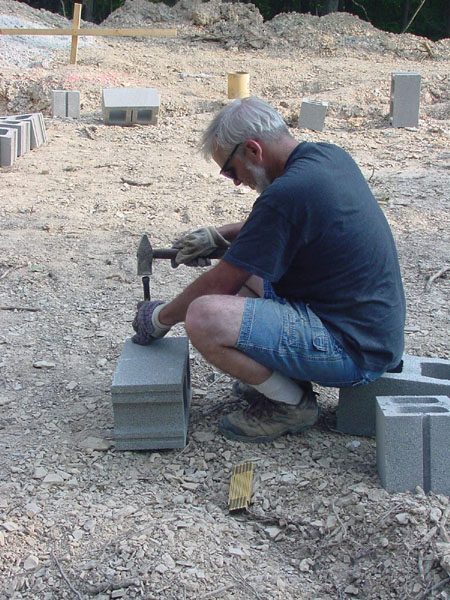 It would be much easier if the concrete
blocks didn't need to be cut.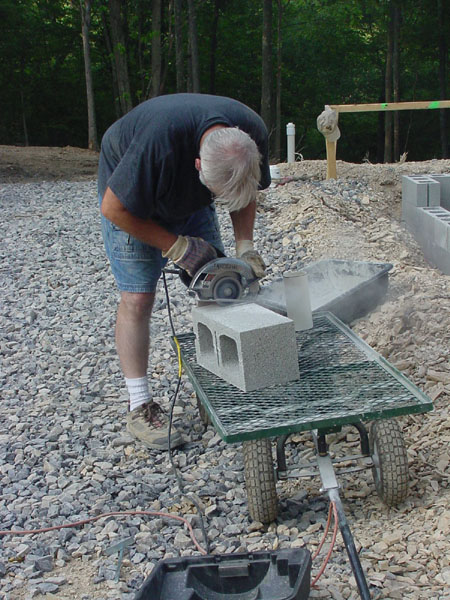 Mike makes another cut.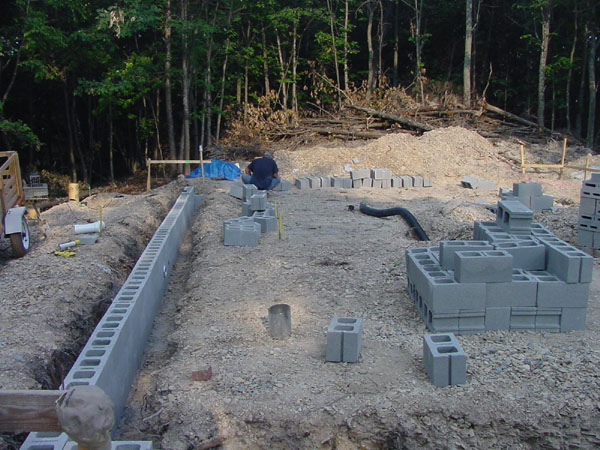 They are starting to look like walls.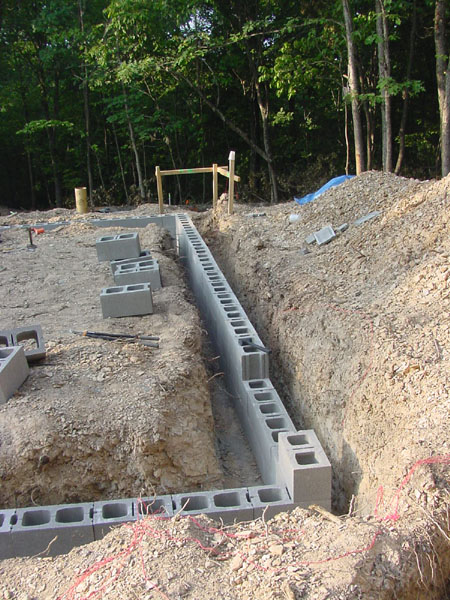 They even show above ground a bit.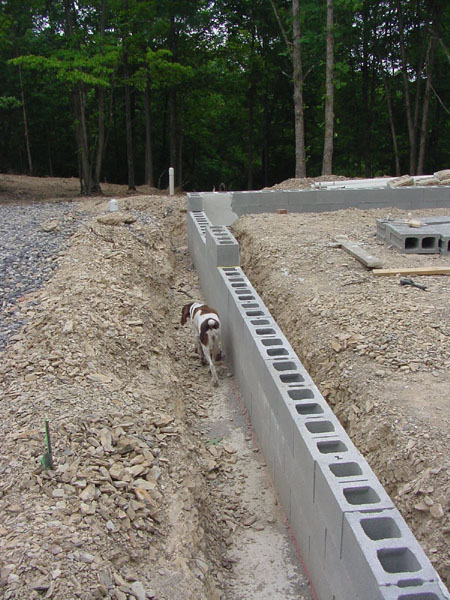 The inspector makes sure the walls are straight.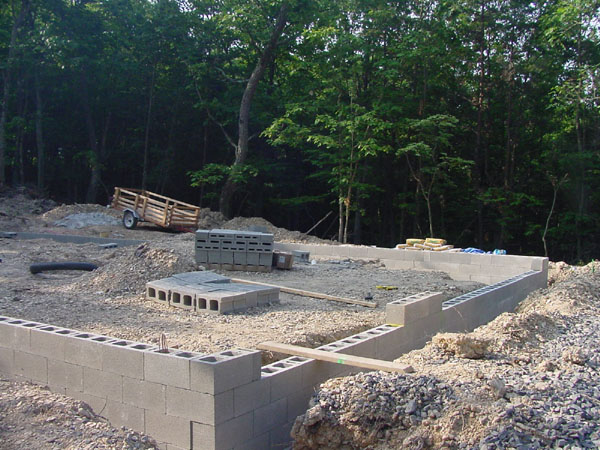 The block laying is done!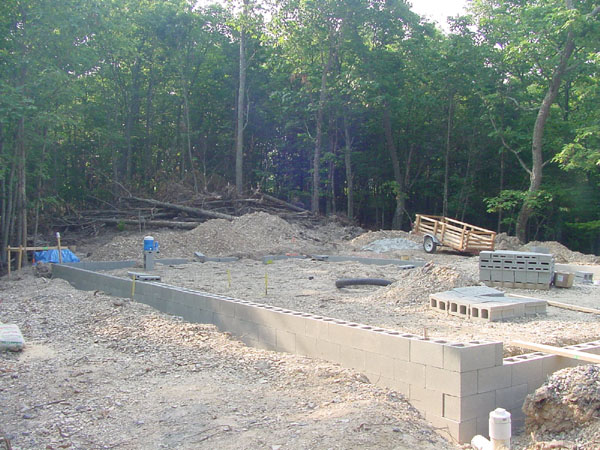 Now for the surface bond...
---