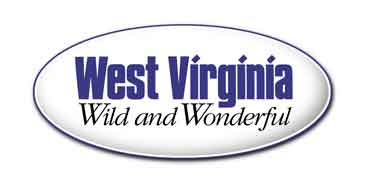 The Kirkpatrick's D.I.Y. Project for 2005
Installing the Windows & Doors
September 10 - 11, 2005
We got our windows and doors installed!
Except for the two that were too heavy for me to help lift.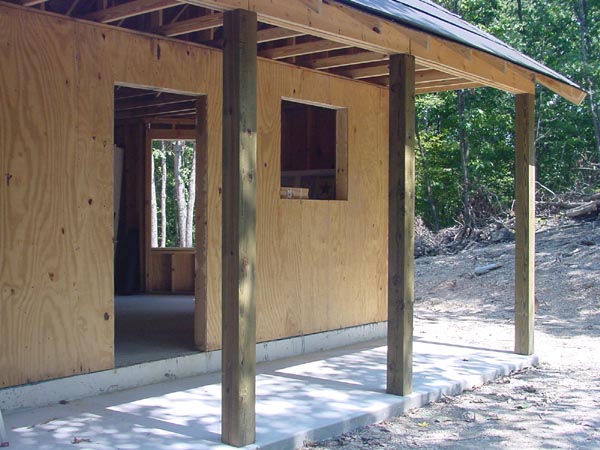 The first step is cutting openings in the plywood sheathing.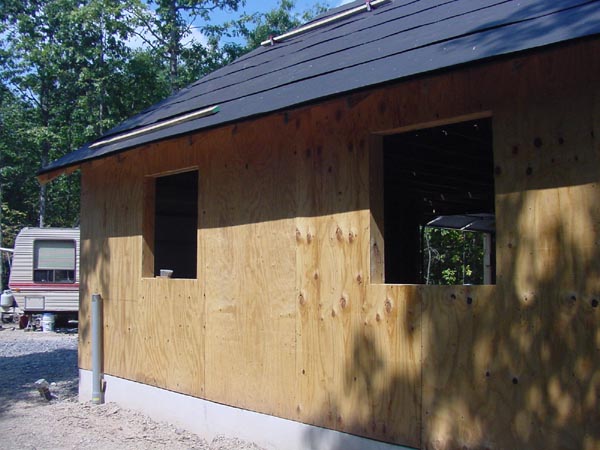 You don't do that until you are ready to install the windows and doors because
having the plywood in place helps the structure maintain its strength.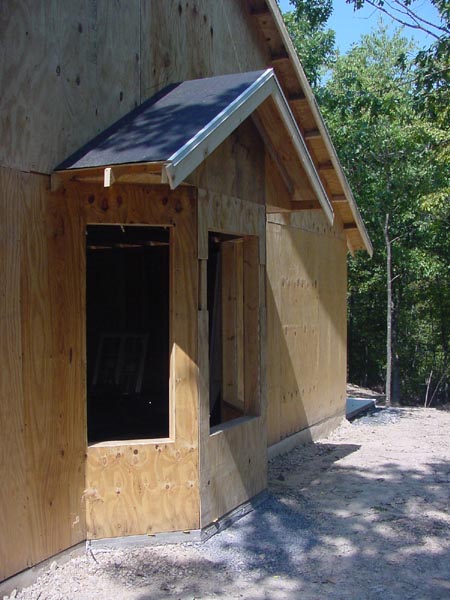 The bow window is actually 3 separate windows.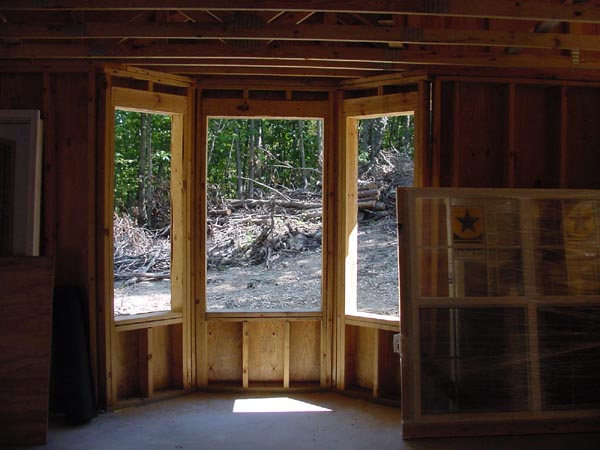 This is the view from the bow window. This is where the kitchen
table will be (the view will improve when I am done removing wood).

Mike did all of the cutting before I arrived. He drove the car up
with the dogs on Friday. I rode my motorcycle up on Saturday.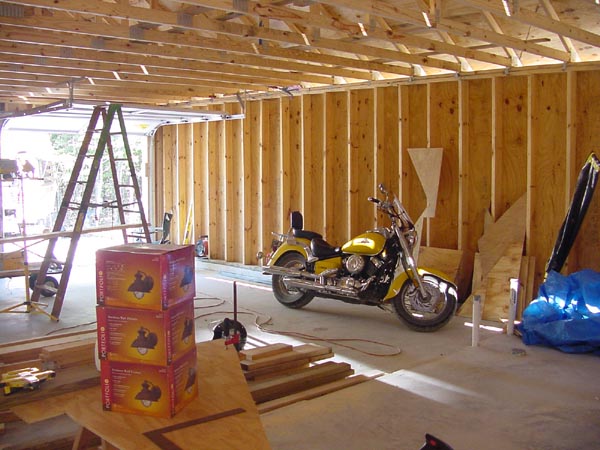 My motorcycle in the garage.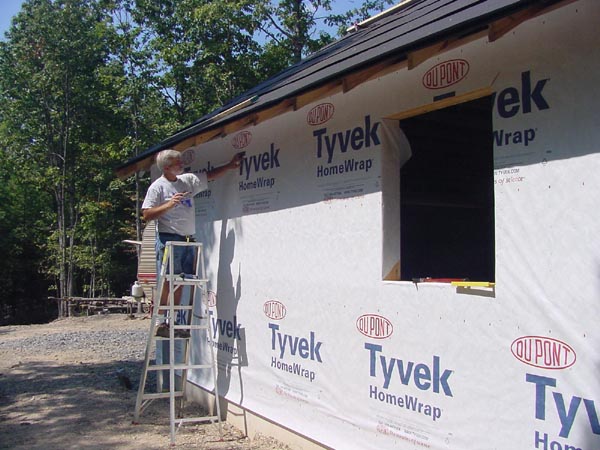 After the openings are ready, you wrap the house in Tyvek®, a weather-
resistant barrier you have to use with siding to keep the moisture out.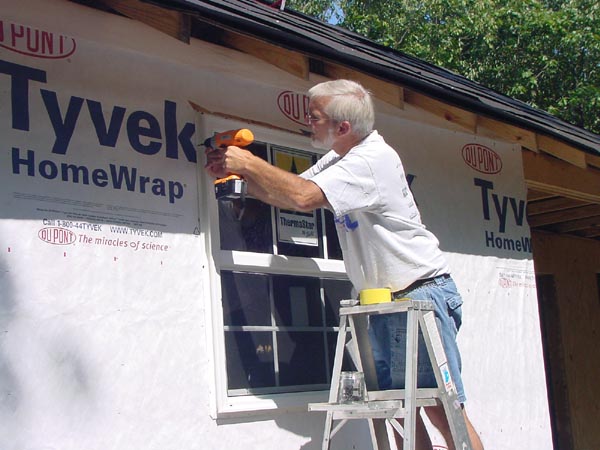 Then you cut the appropriate openings in the Tyvek®, do some caulking,
set the windows in place, and screw them in. It is really pretty easy.
This is Mike installing one of the front garage windows.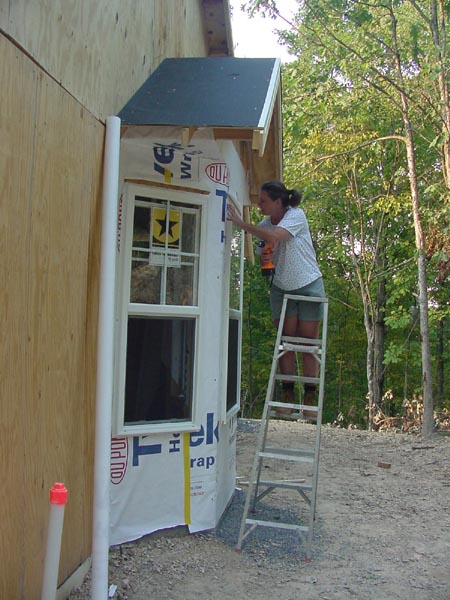 And here I am screwing the bow windows into place.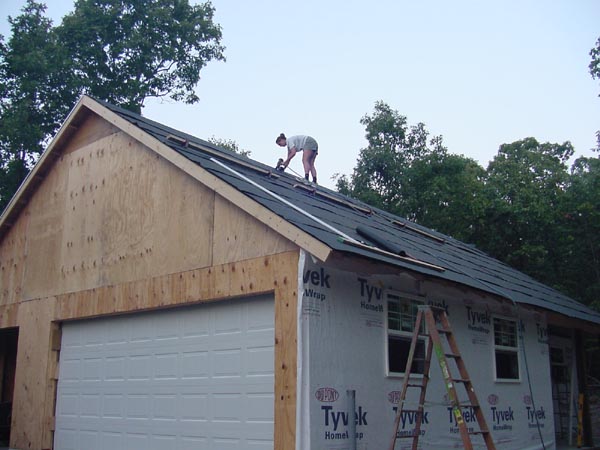 Since the sun was going down, we decided to put the last row of tar paper on the roof.
Then we got to call it a night and relax around the camp fire.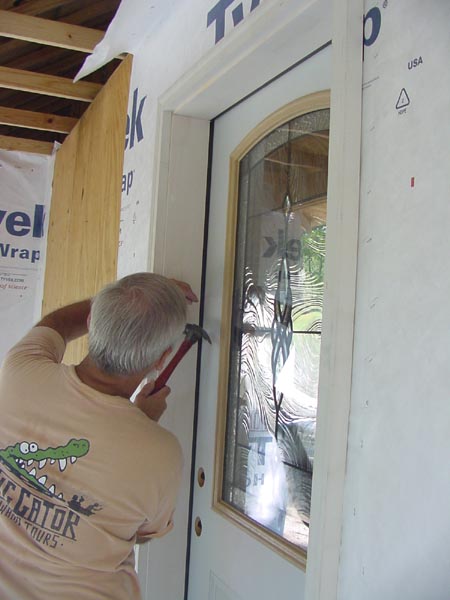 First thing Sunday, we went to work installing the door.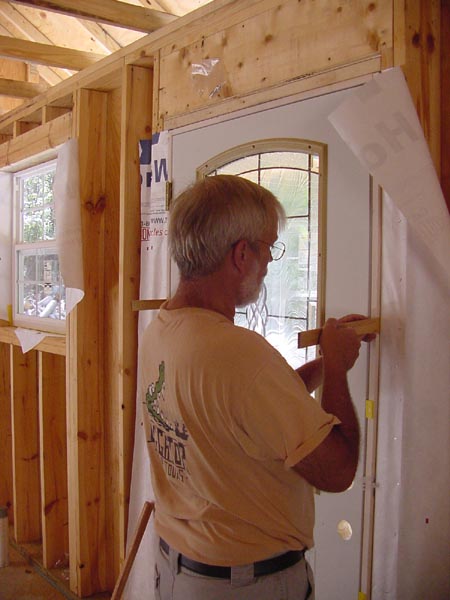 Mike inserts some shims.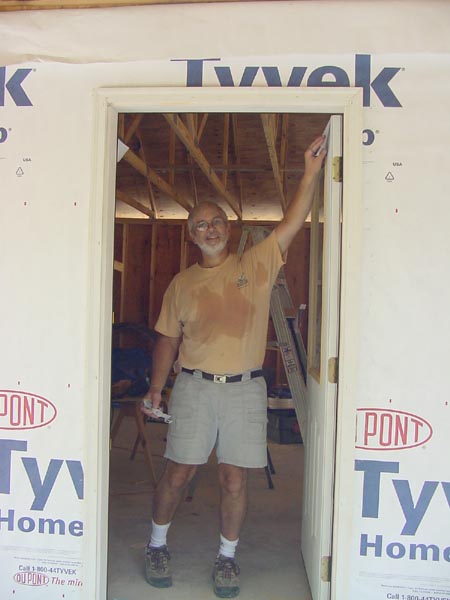 Mike opens the door for the very first time.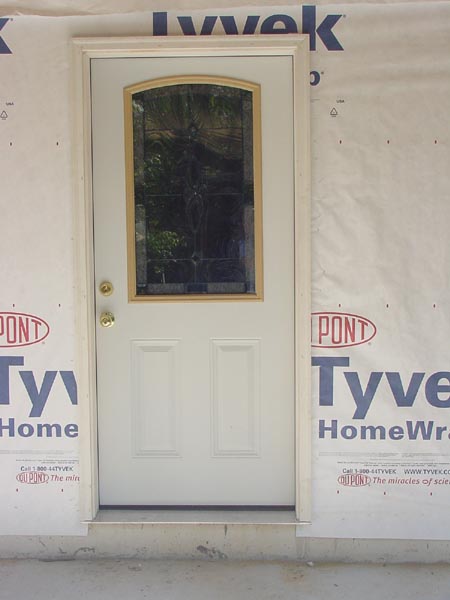 The door is in and functioning!
Now it just has to be painted.
We're going to buy nicer hardware, too.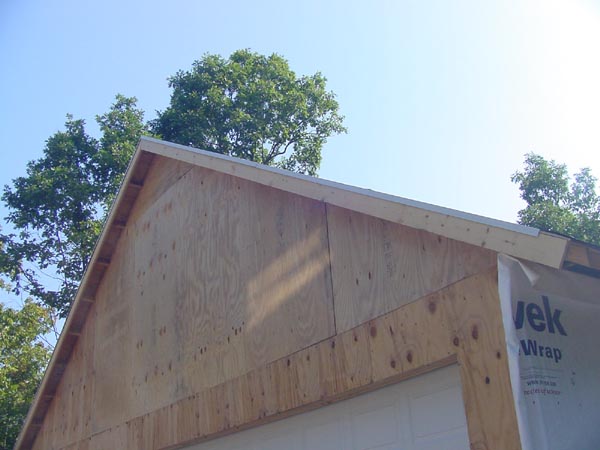 When that was done, we finished installing the drip edge on the front and back edges
of the roof. We had to get it done early before the sun made the roof slippery.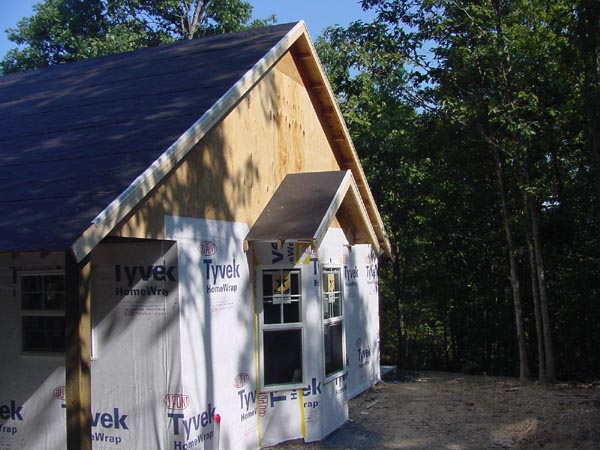 See how nice and neat all the edges are now?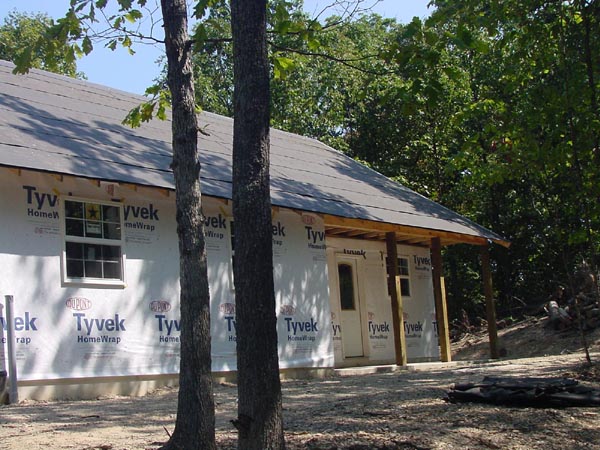 Here's a view of the house as if you were walking up the future sidewalk.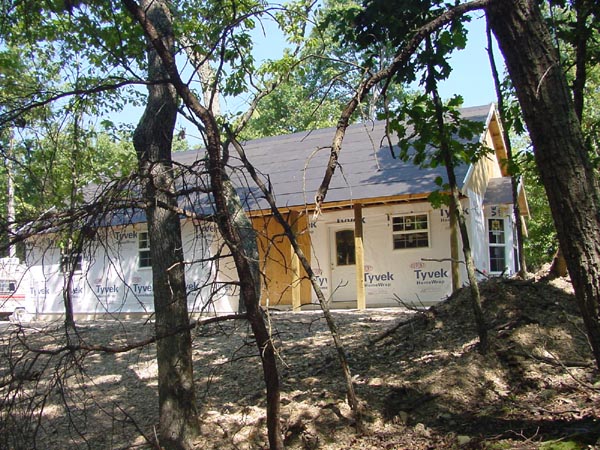 This is a view of the front of the house from the woods in the front yard.
---