More Drywall Finishing III
June 15 - 17, 2007
I wish I could say we did some exciting stuff this weekend...
We're making progress, but this drywall finishing is getting repetitive.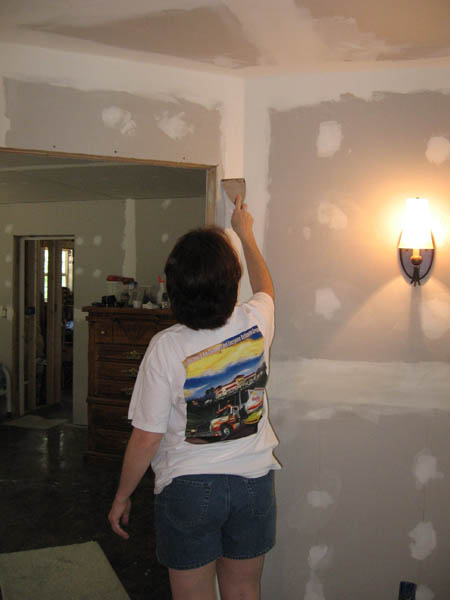 Here I am doing drywall work in my
In-N-Out Burger shirt. It's a California thing.
Actually, while traveling through Las Vegas recently,
we used Mike's GPS unit to find an In-N-Out Burger.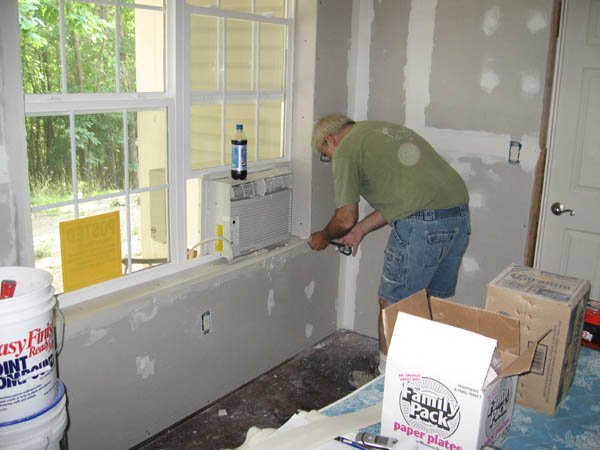 Mike taping corners around the front windows.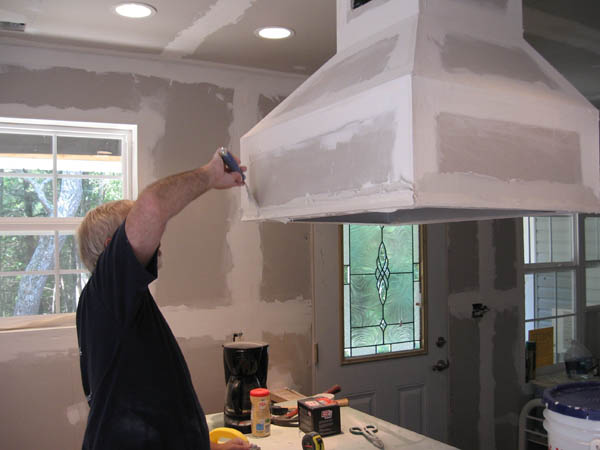 Here Mike is taping the lower corners on the range hood.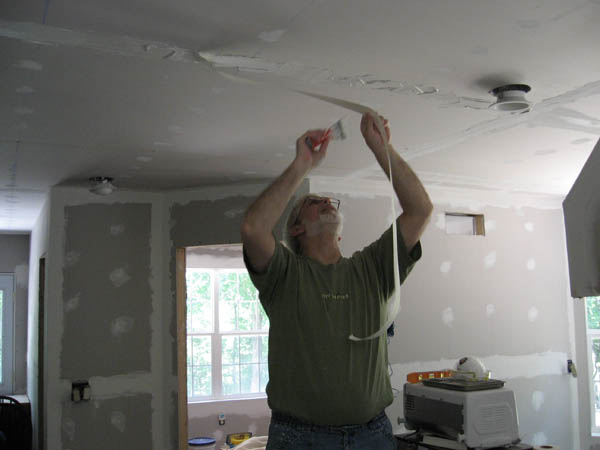 And the ceiling seams.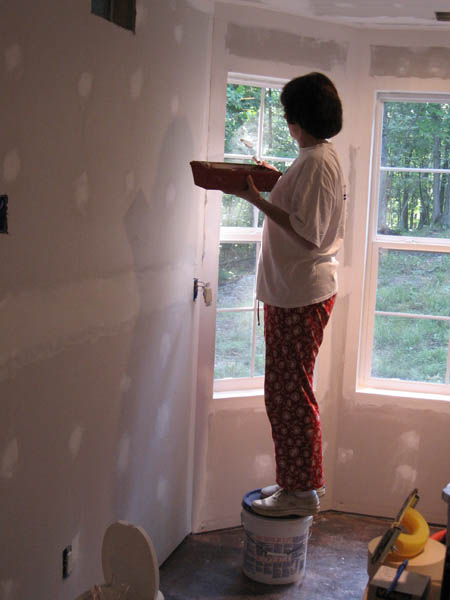 I like this stuff so much, I even do it in my pajamas.
Maybe next week, we'll have more-exciting stuff to report.