More Drywall Finishing II
June 8 - 9, 2007
London was awesome. And our vacation was fabulous.
Unfortunately, reality doesn't stay on hold forever...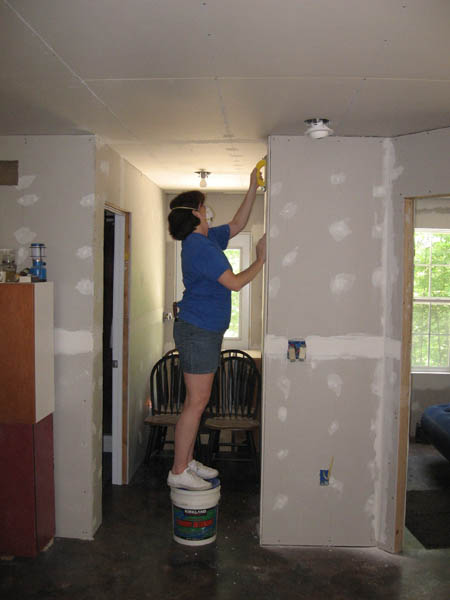 I didn't waste any time getting to work.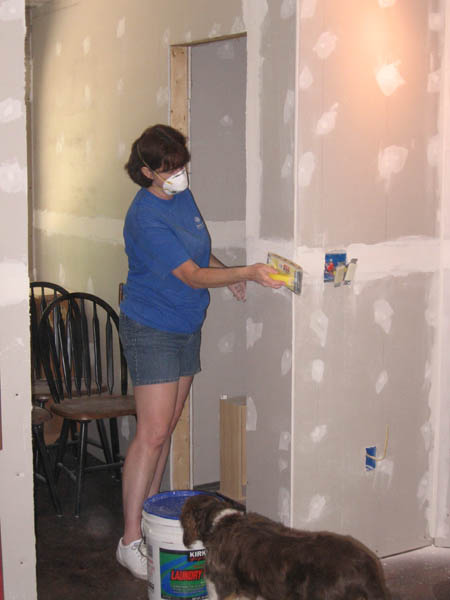 First, I used a sanding tool to smooth-out the last coat of mud.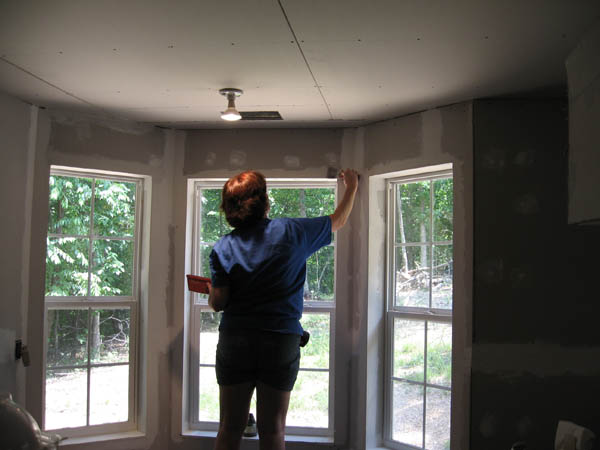 Then I applied more mud. Some areas got first coats (window corners, seams,
and ceiling screws) while others got second coats. Finishing usually requires
at least three coats of mud. With sanding after each coat. My arms are tired.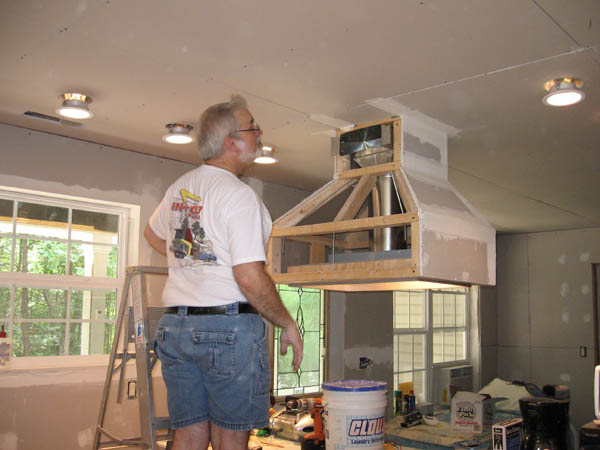 While I worked on finishing, Mike installed the range hood assembly.
Here he tests to see if the fan really blows (notice his hair).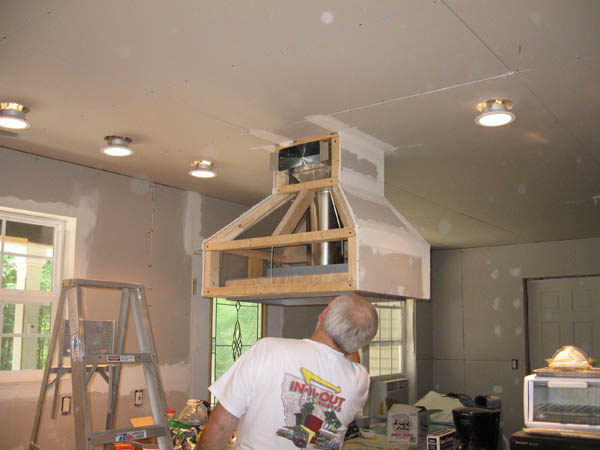 Mike makes some final adjustments before hanging the final drywall.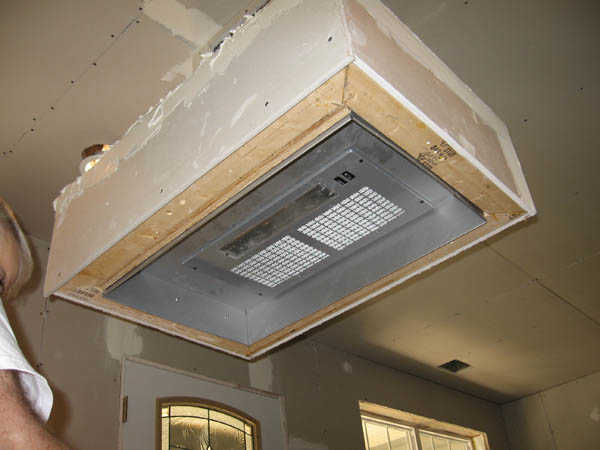 A view of the range hood from below.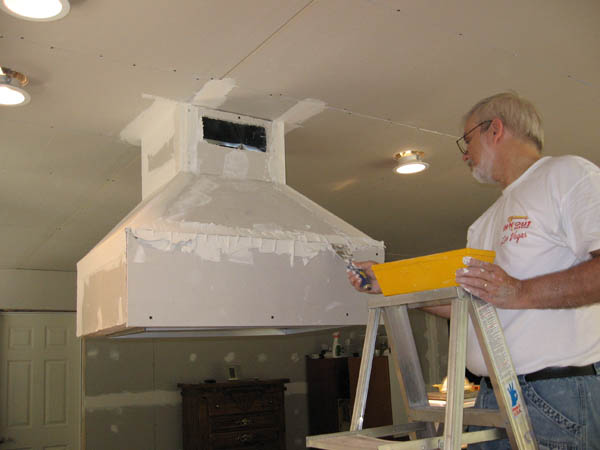 Mike tapes the corner seam. Covering nail holes is one thing.
Finishing seams and corners is a whole 'nother ball of wax.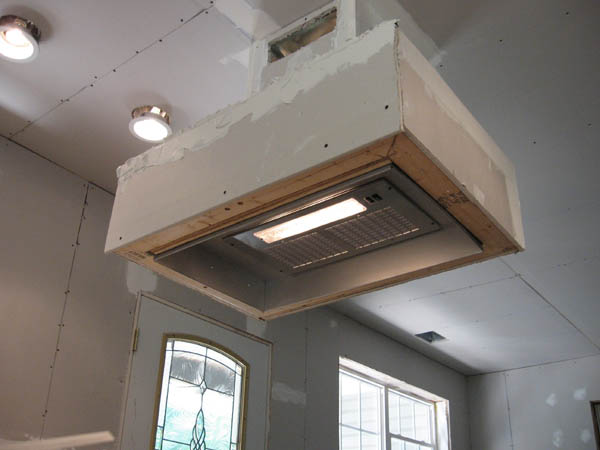 Another view of the range hood from below, this time with the light on.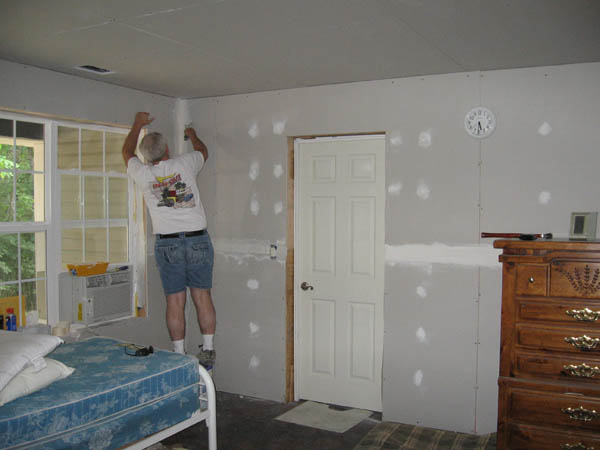 Once that was done, Mike joined me in drywall finishing. Together
in just one day, we used about 3/4 of a 5-gallon bucket of mud.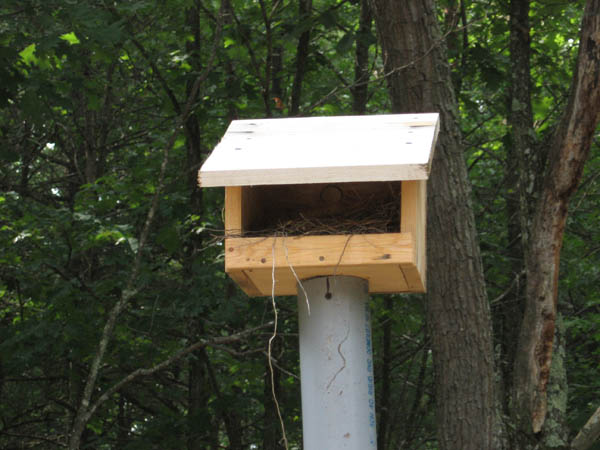 We do have some interesting news to share. Remember the bird shelter I built for
those Eastern phoebes? They never moved in. I resigned myself to the thing
going unused. So imagine my surprise to discover a nest when we arrived on Friday.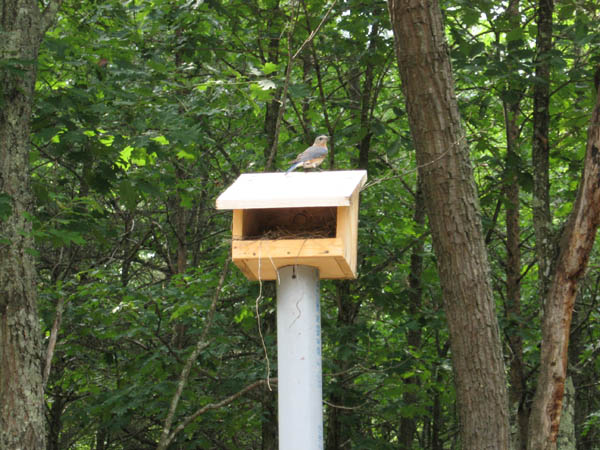 I was even more surprised to learn that the nest was built by a pair of Eastern
bluebirds. Everything that I have ever read about attracting bluebirds says they
are very particular about where they nest. Bluebird boxes have to be built to
specific dimensions. And the openings supposedly have to be exactly 1.5 inches in
diameter or they won't move in. The female (shown) is duller in color than the male.
The color difference between sexes is evident in THIS PICTURE I took in Maryland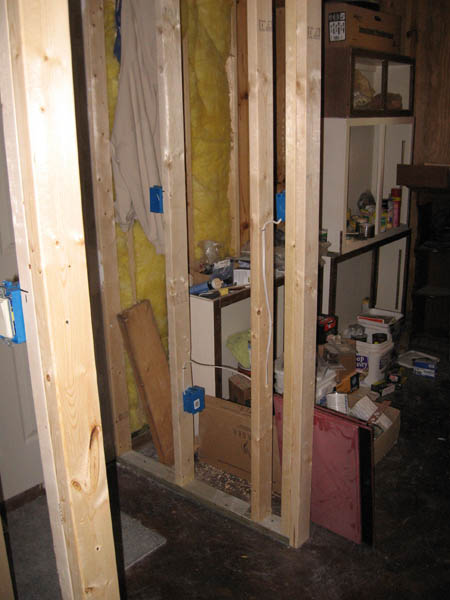 On Saturday, I continued with drywall finishing while Mike
ran electrical wiring to the garage bedrooms.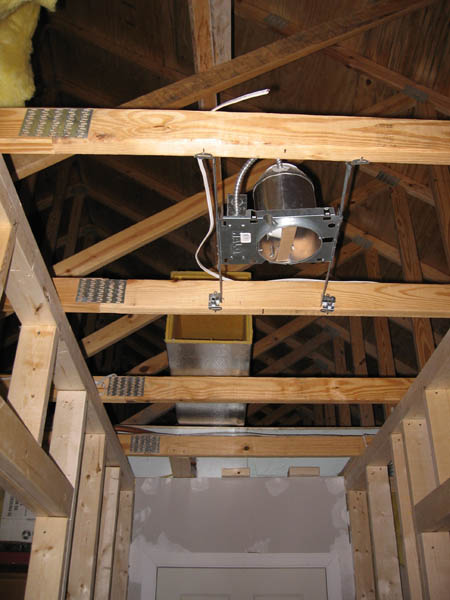 He installed boxes for light fixtures in the hallway.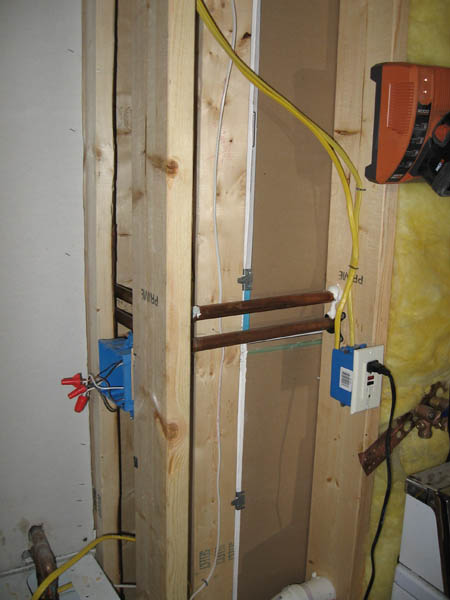 Once the wiring is done, we'll hang more drywall.
We only worked on Friday and Saturday this week.
We have responsibilities at our MD home, too.