Time to Paint!
November 2 - 4, 2007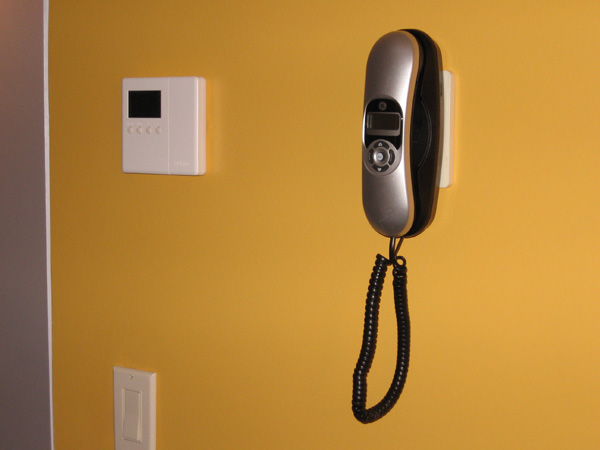 In most cases, admitting to having a land-line phone installed would
not be very exciting. This isn't most cases. This is really exciting!
Our mobile phones work most of the time. But there's no high-speed
Internet access. I have yet to try a broadband card, but I doubt it
will work. The only Internet access will be using dial-up!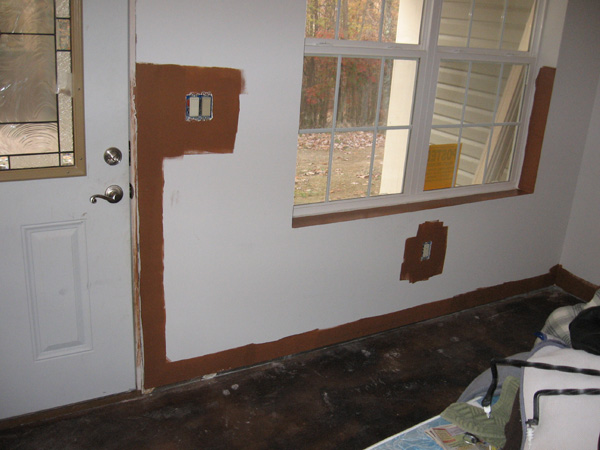 I stayed home for the weekend. Mike went to WV and worked without me.
He spent the entire weekend painting walls and installing base molding.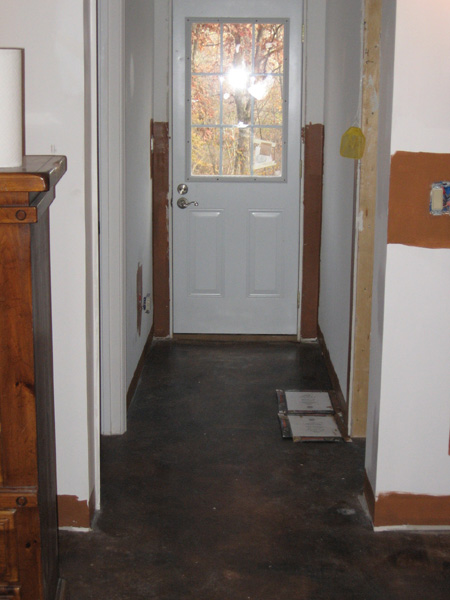 The colors will look better once the wallpaper
border is installed at about chair-rail height.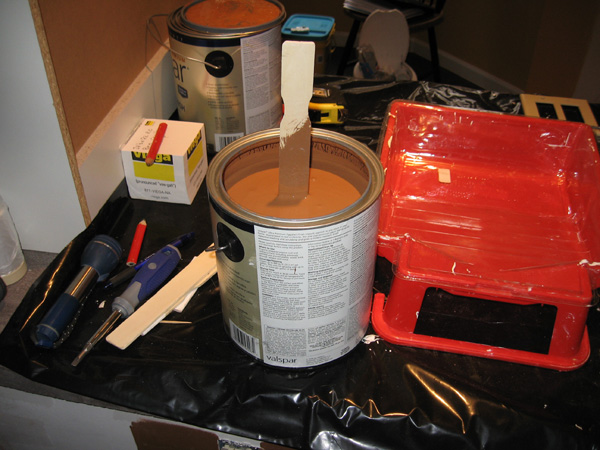 Mike calls this "chocolate cake batter brown."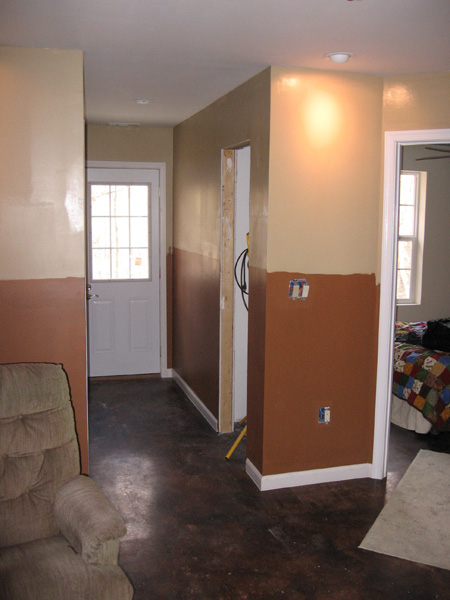 I was a bit nervous when I saw the pictures.
It looks much better in person.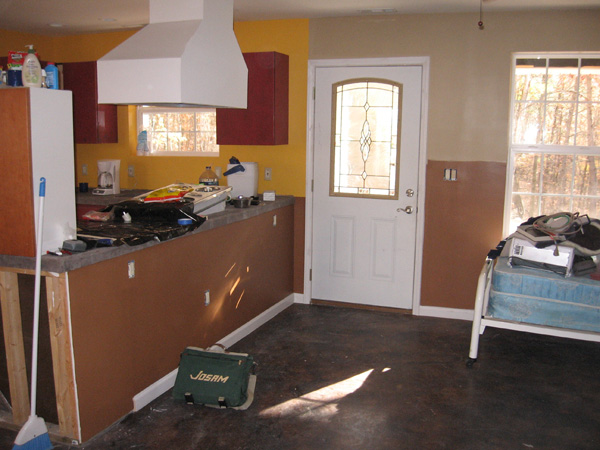 The only thing I don't like is where the yellow
meets the light greenish-brown color. Gotta fix that...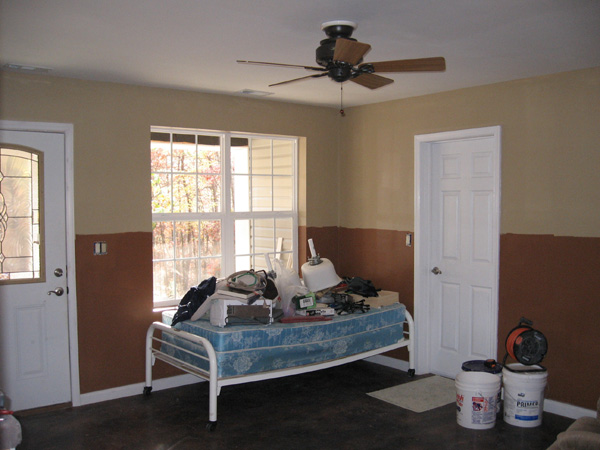 It sure looks different with color on the walls.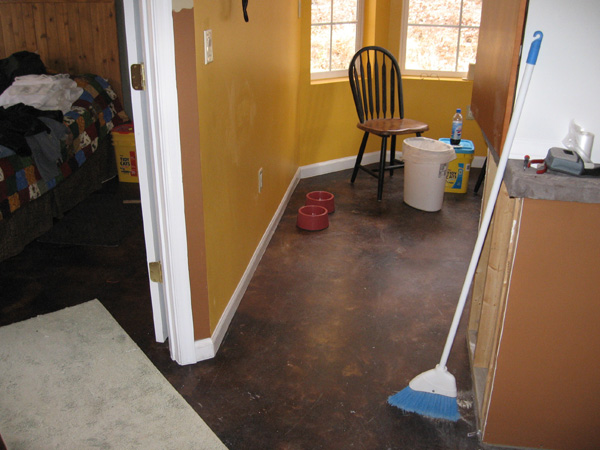 See how nice the molding looks?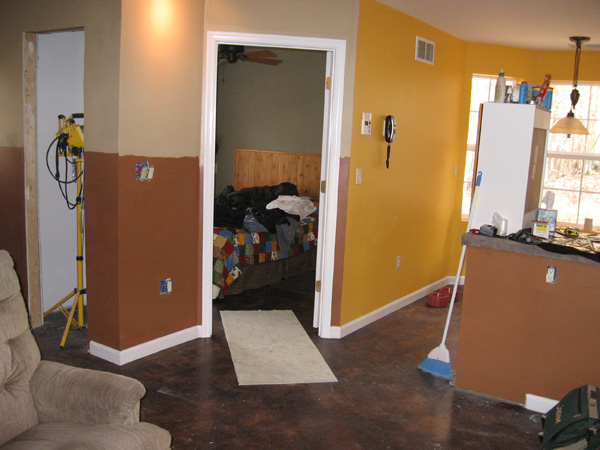 I think it is shaping-up quite nicely.