Running Water!
November 23 - 25, 2007
Now THIS is a milestone. Running water in the kitchen!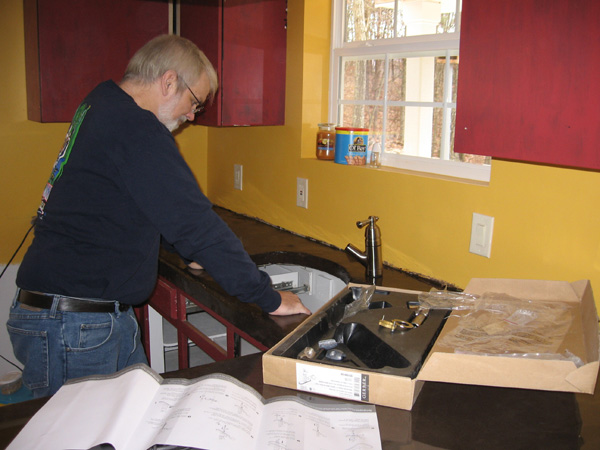 Of course, first Mike has to think about how to do it. Things
that look easy and/or should be easy, are NEVER easy.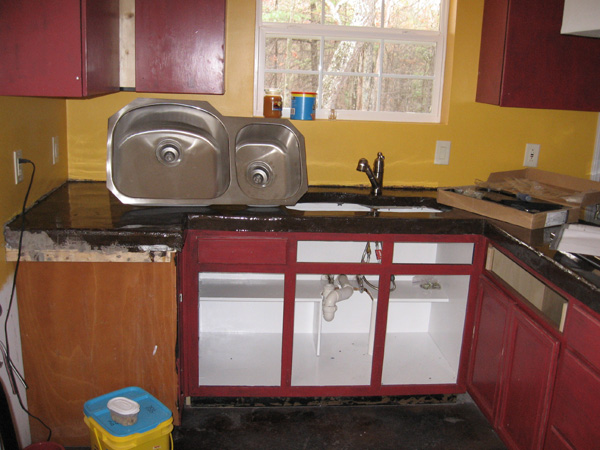 It is a nice, big sink. That rough-looking bit of counter
on the left will soon be hidden by the oven cabinet.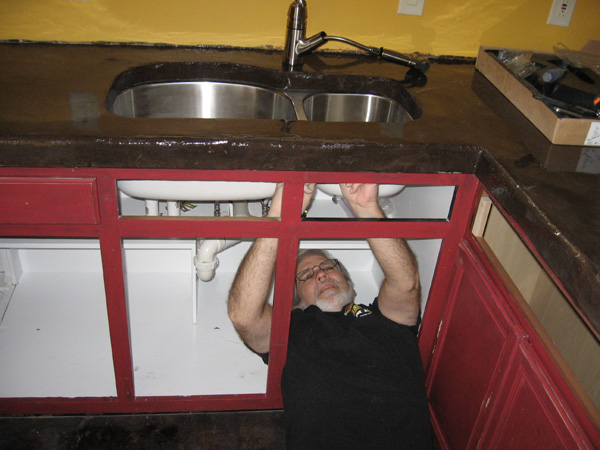 Mike hooking up the sink.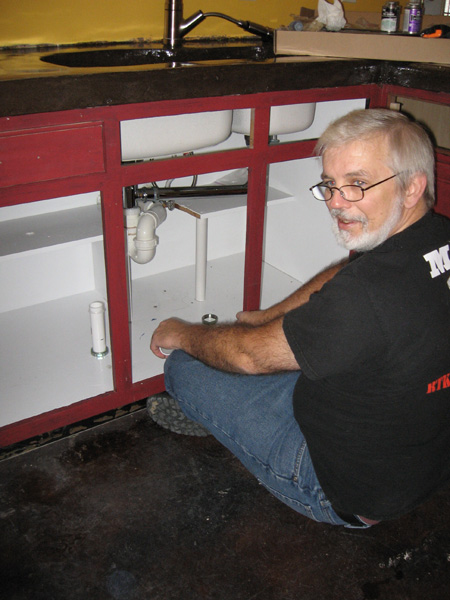 "Hey, this means you can feed me again, right?" Mike says.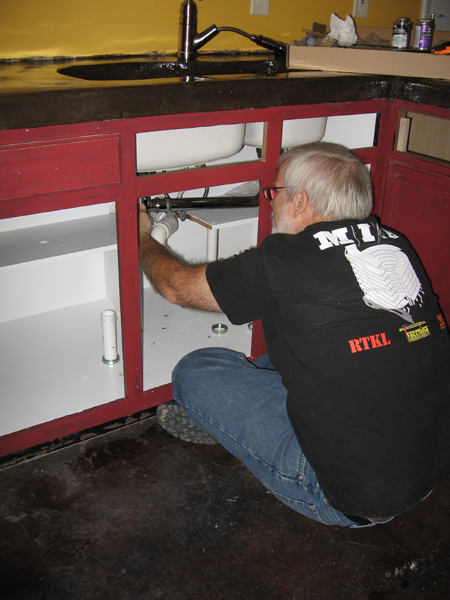 As he puts the finishing touches on the plumbing...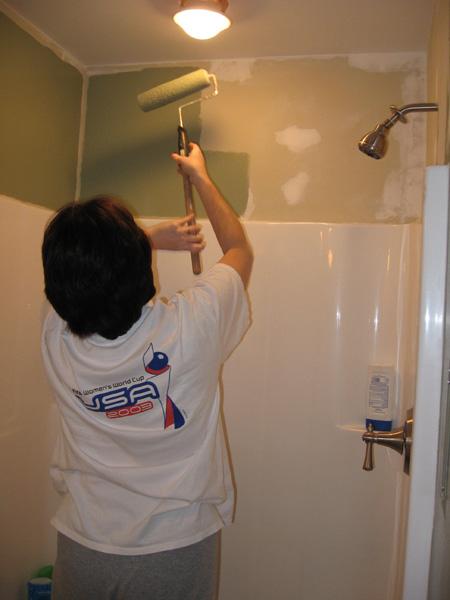 ...I go back to painting the bathroom.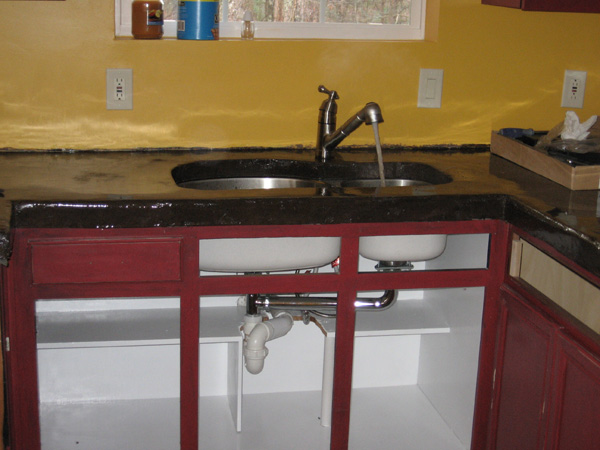 Before I knew it, I heard RUNNING WATER!
That's good, but know what is even better?
No leaks. Mike rocks!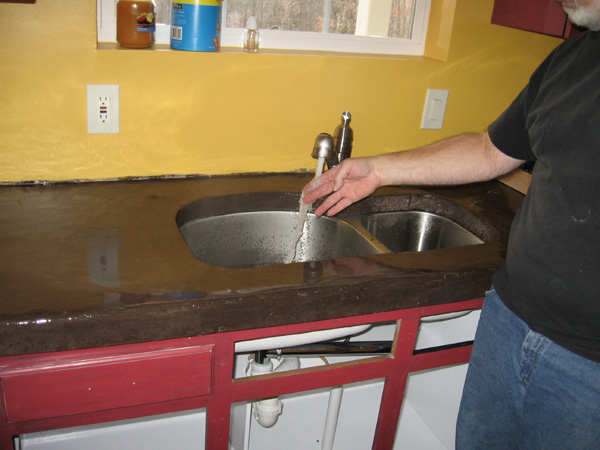 Mike decided he'd better check the drain in the left-hand basin, too.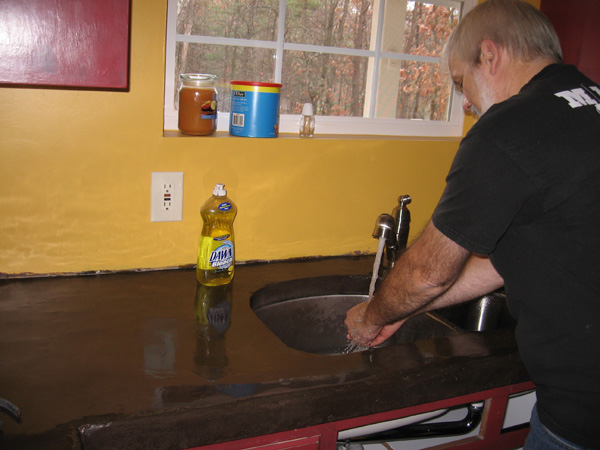 I've never been so happy to see someone washing their hands.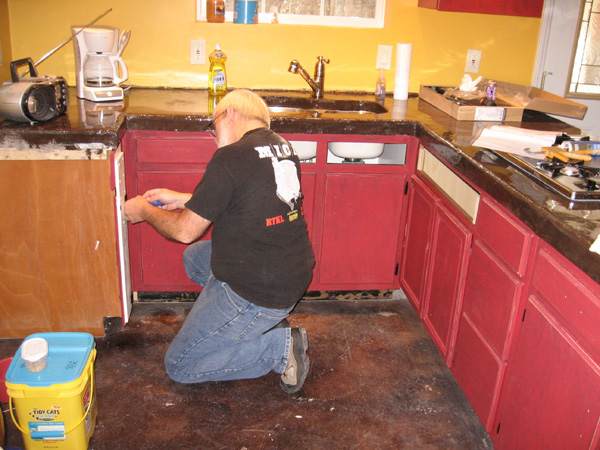 Finally, the cabinet doors could be installed.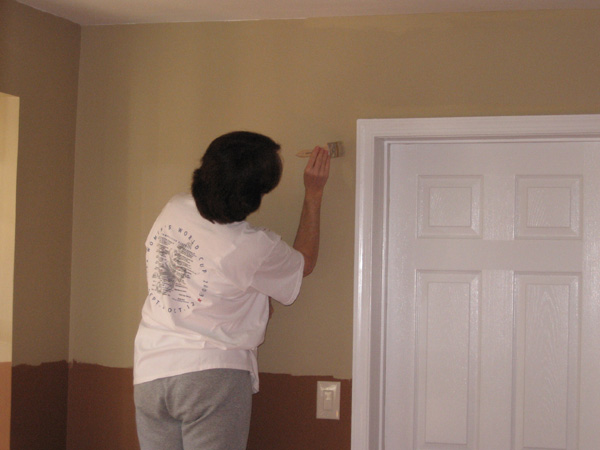 I am still painting. Here I am putting the second coat on the living room walls.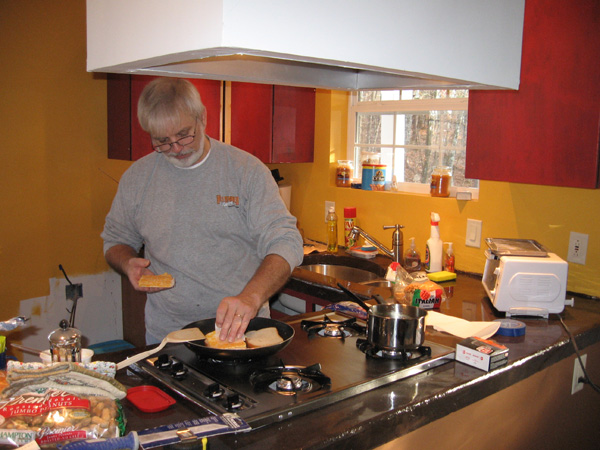 Since I was busy, Mike fixed lunch. This is the first meal prepared on the stove.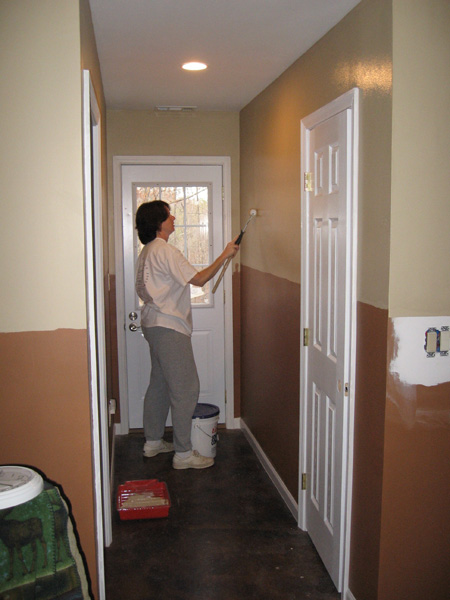 I did a second coat in the hall, too.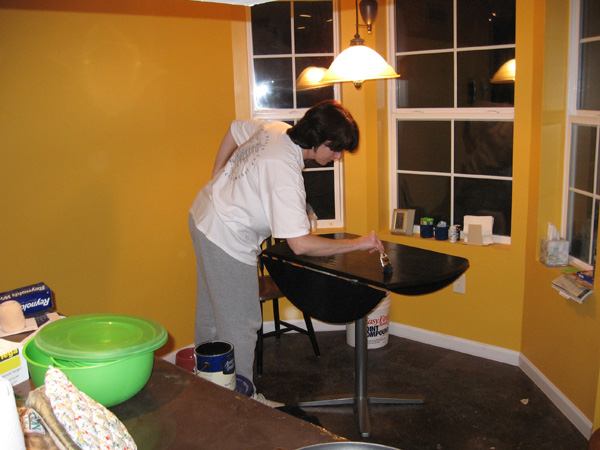 Then I painted the kitchen table black. Why black? Check back in a few weeks and see.
Remember, this is where I get to experiment with decor and design elements.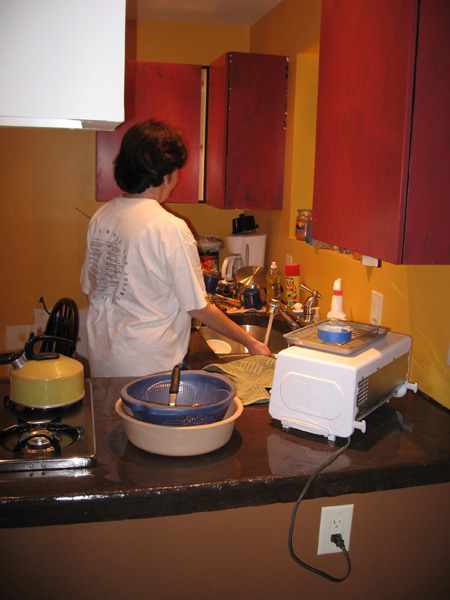 I have never been so happy to wash dishes either.
Next weekend, Dec 1-2, we're taking off so we can babysit the grandkids.
After that, I'm not sure if we'll be back before the holidays or not.