Who knew our recent weekend road trip would be the LAST time Hubby and I rode together on our twin bikes?
Not me. Although, if I had thought about it, I probably would have known. Since Hubby had been talking about that Victory for quite some time. (If you have no idea what I'm talking about, you probably missed this post.)
Anyways… it dawned on me this morning that I never finished my trip report. So here's the Sunday re-cap.
First, we woke up. LOL. (Why, yes, I do crack myself up.)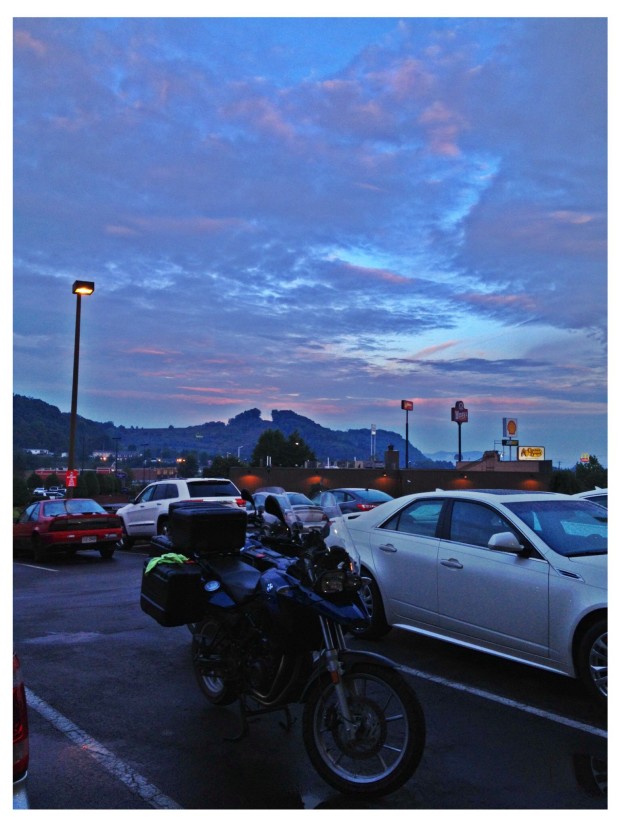 That was the sight that greeted me when I left the room to snag some coffees.
It had rained during the night and our bikes were soaked. Good thing we both travel with micro-fiber towels, which I used to dry the bikes off later. But first things were first… COFFEE.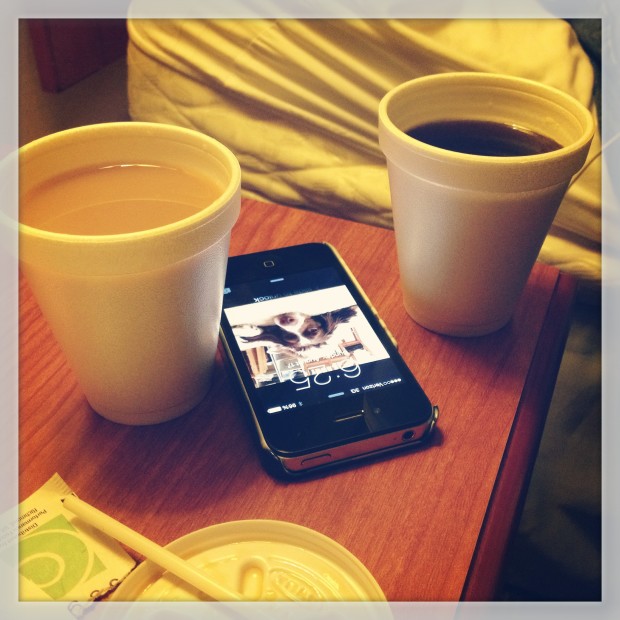 Yes, I know not to expect much of the free continental breakfast offered by chain hotels. But those are seriously the smallest cup of coffee I have ever seen. I had no idea Styrofoam espresso cups were available in America.
For sake of comparison, here's the hotel cup next to small and large cups we got with our Hardee's breakfast.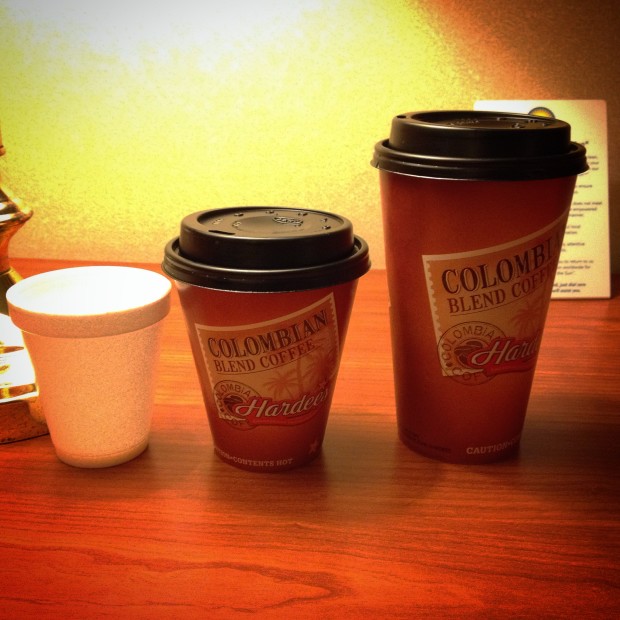 Here's a map of the route I plotted. It's 304 miles and should take 6.5 hours, not including stops.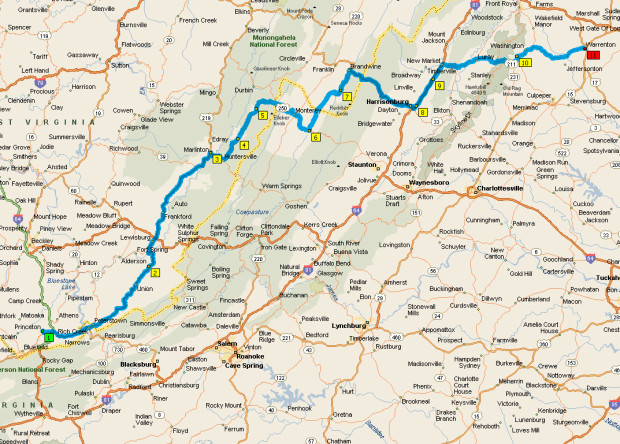 We lingered a bit after breakfast, giving the roads plenty of time to dry off a bit. And then we were off.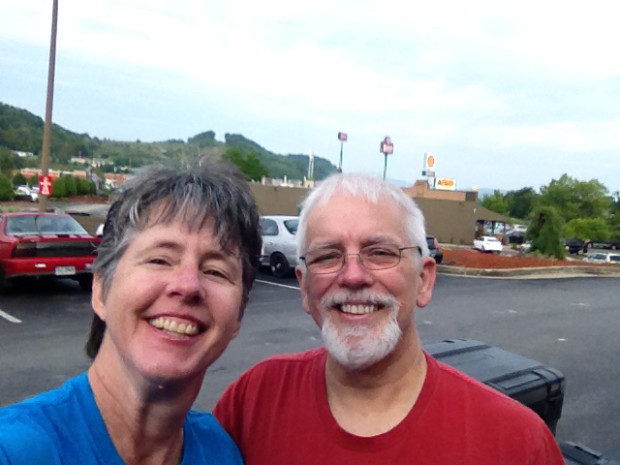 Can you tell we were both looking forward to another fabulous day of riding?
A mere 18 miles outside of Princeton, we hopped on US-219, which is one of many fabulous roads in that area. Really, US-219 through WV is something every motorcyclist should experience at least one in their life. It may not be the Italian or Swiss Alps, but it's sweet. Trust me.
As we rode south, approaching Lewisburg, WV, we were amazed at the sheer number of fifth-wheel trailers that were passing us. Headed in the opposite direction, of course. We were both quite thankful for that. US-219 is full of twisties. Getting stuck behind even one mammoth fifth-wheel-in-tow would have plain SUCKED.
Here are some pics from our first stop along US-219.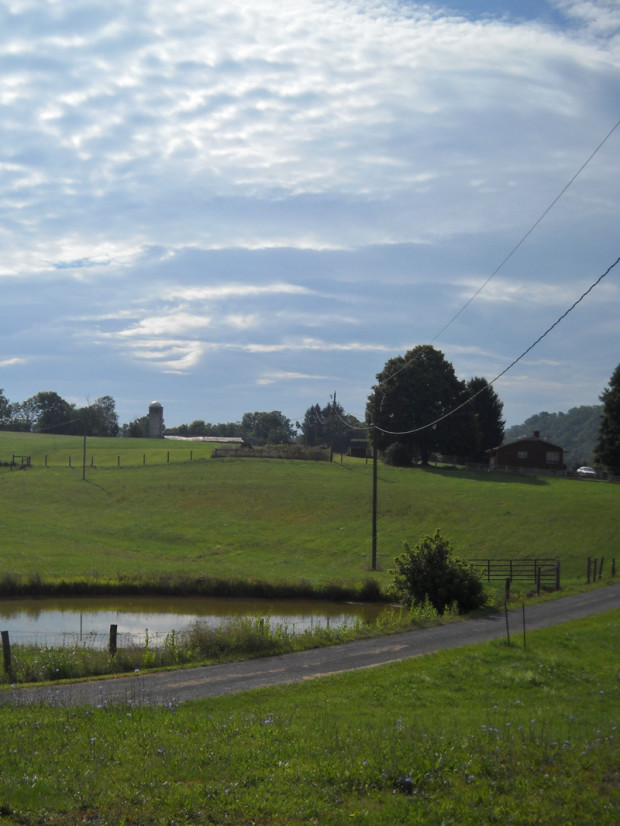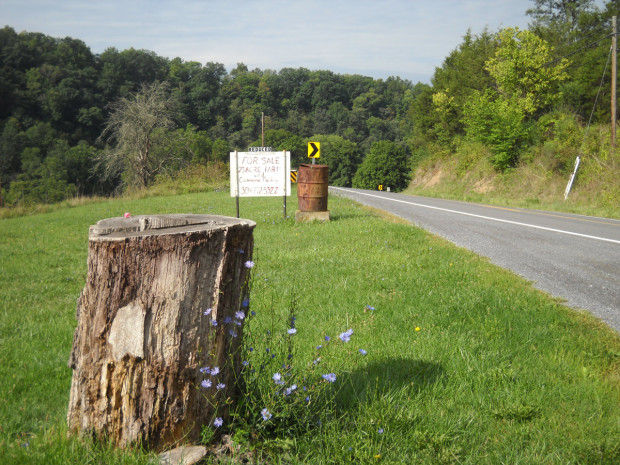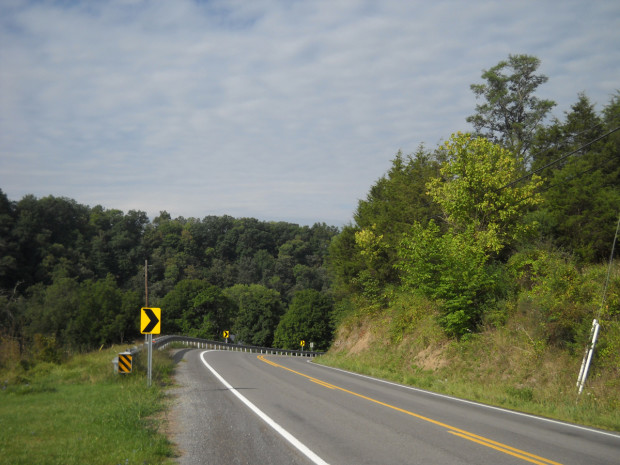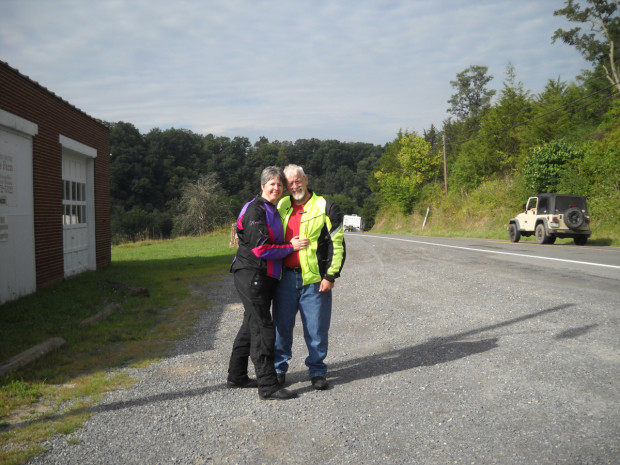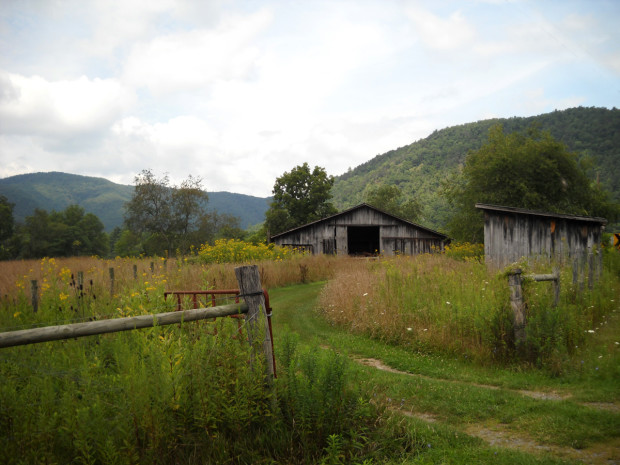 We sure picked a pretty spot for that break. After a brief rest, we continued north. It was only when we reached Lewisburg that we realized it is home of the West Virginia State Fair, which I'm pretty sure is where the RVs were coming from. We did encounter some north-bound RVs in and around Lewisburg, but, lucky for us, they all seemed to get onto I-64 just outside of town.
Inevitably, we caught up to a few further north on US-219. But that just gave us another excuse to stop.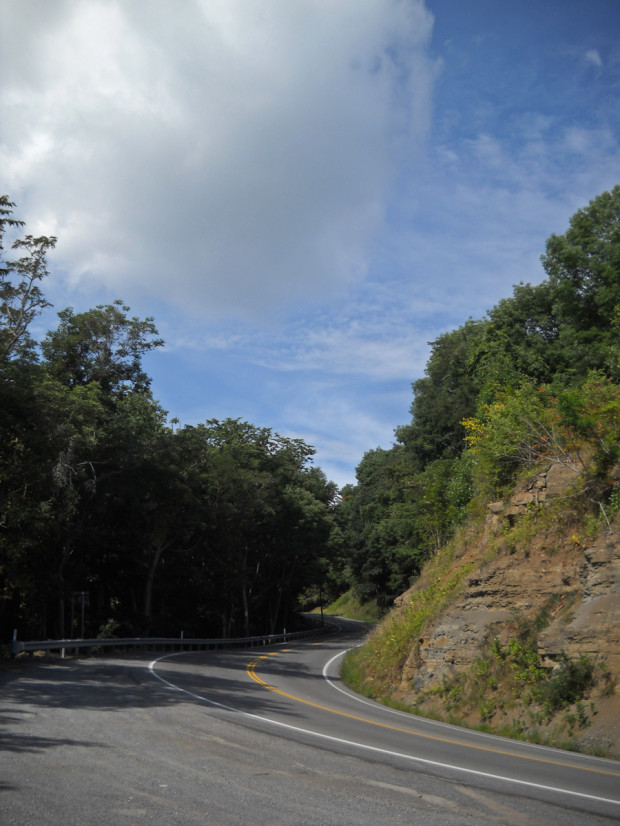 I'm being completely truthful when I say much of US-219 in West Virginia looks like this. It's a great road. So great, neither of us minded it being a repeat road for us. In fact, neither of us would mind repeating it again. Soon.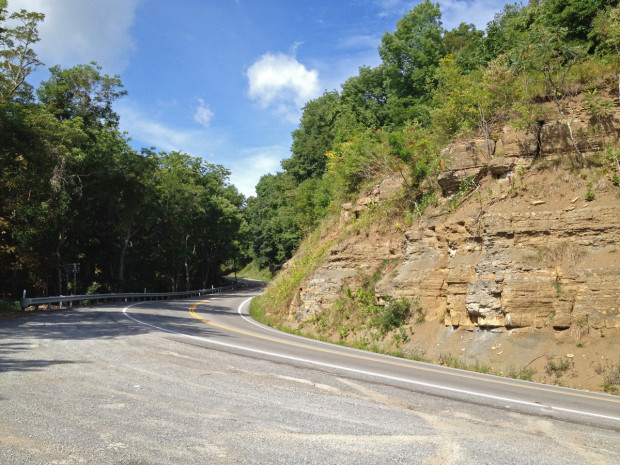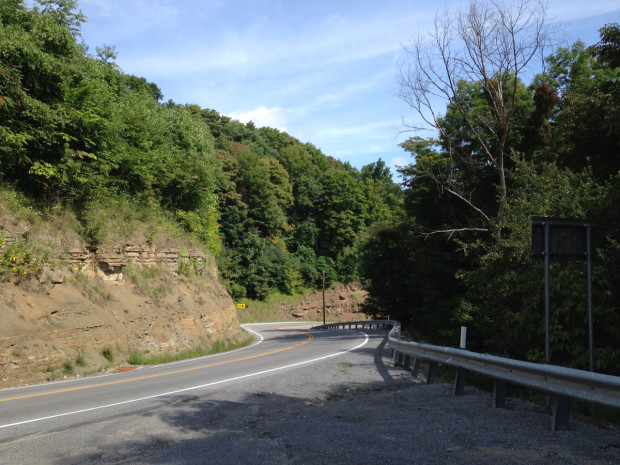 If you've been lucky enough to enjoy that route, I can't imagine you'd disagree.
Continuing north, we reached Marlinton, WV, which is where we left US-219 to head east. We could have continued on US-219, but I wanted to see the National Radio Astronomy Observatory in Green Bank, WV, a place I've been meaning to see for years.
But first, look at this cute little country store we happened upon in Dunmore, WV, appropriately named the Dunmore Country Mart and Bakery.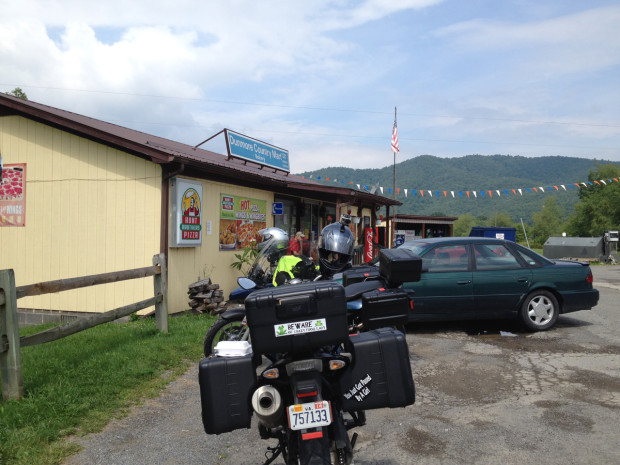 Not only did they have a potty, which I really needed at that point, Hubby discovered that they had home-made treats.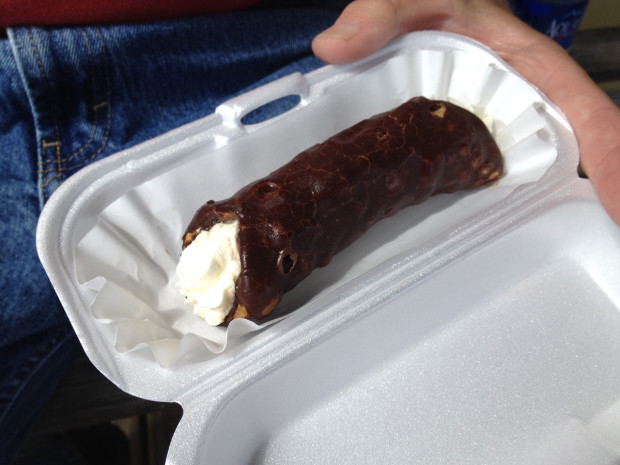 I didn't want Hubby to feel bad, so I selected something for myself, too.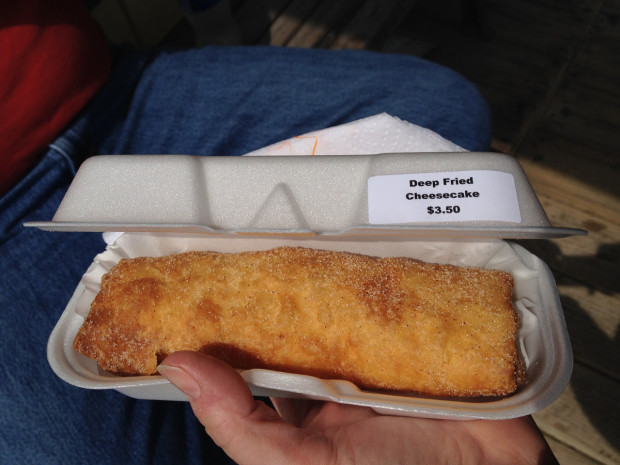 I've said this here before… I'll never be a skinny chick.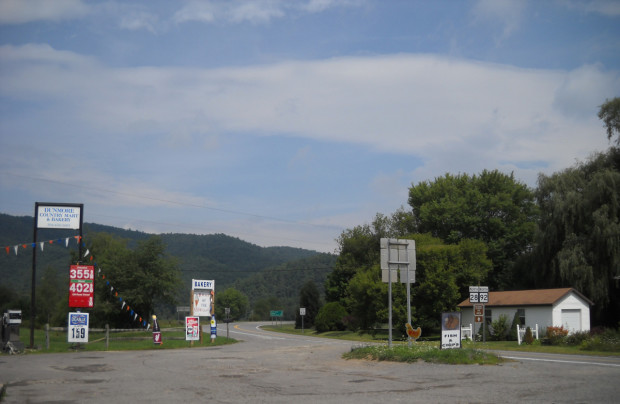 The skies were looking a bit ominous, so off we rode, reaching Green Bank about 20 or so minutes later.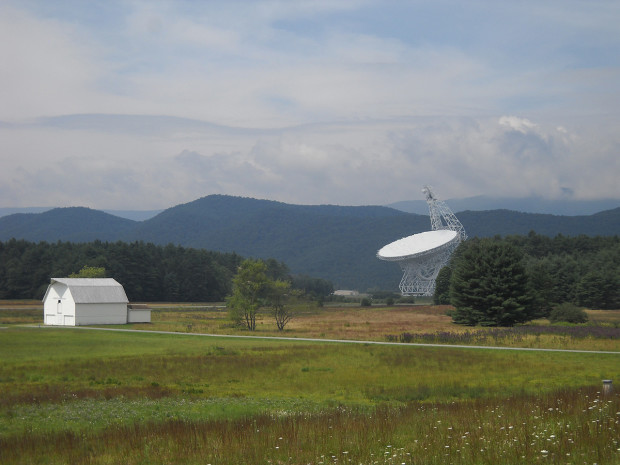 I'd always pictured one telescope on a hill-top. There was more than one telescope-looking thing, but they weren't all that big, and they were on the valley floor.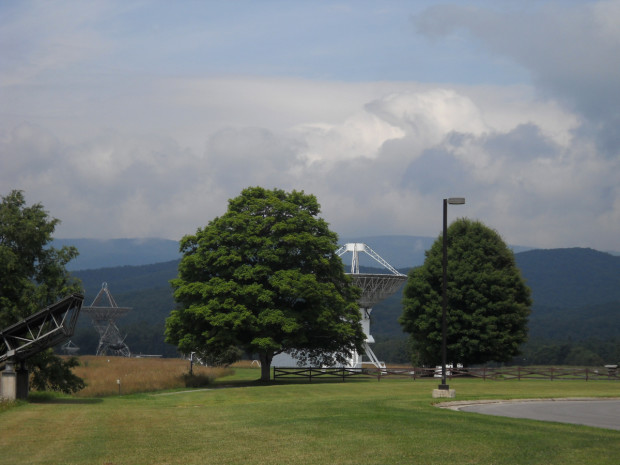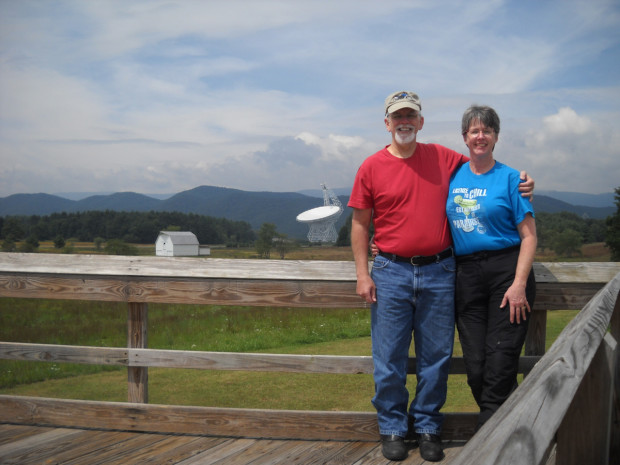 Again, since the skies were threatening, we didn't linger long.
A short distance north of there, I HAD to stop and get a picture of this.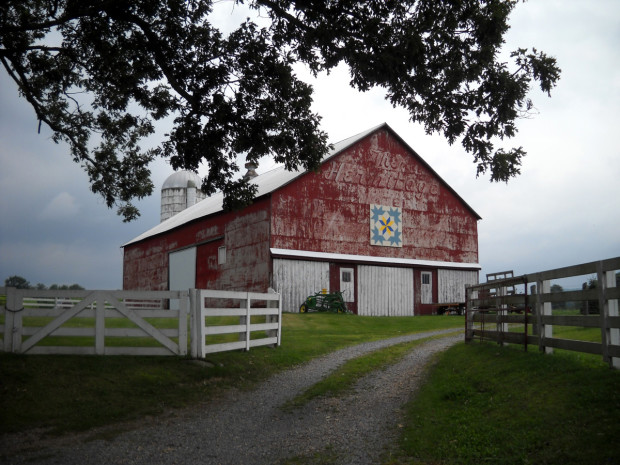 I'd only ever seen quilt barns in Kentucky, as far as I can remember, but noticed quite a few during the course of the weekend. This one was close to the road AND there was a place to pull off the road. (Wanna know more about barn quilts)?
Notice the dark sky? We still had a lot of ground to cover. We weren't so much worried about getting wet — we DO carry rain gear — we just knew that I'd saved Mike's favorite road for last, and we wanted to get there before it rained.
But, before we got to that road, which is US-33 by the way, we rode a fabulous piece of US-250, another repeat road for us, from a ways west of and through Monterey, Virginia, across another set of mountains to McDowell, Virginia.
Right before this next shot was taken, we saw a young black bear running along the left hand shoulder of the road. We slowed down enough to get a good look at the little guy (or girl), but there was no safe place to pull off. So, as excited as we both were to see the bear, we opted to play it safe and continue.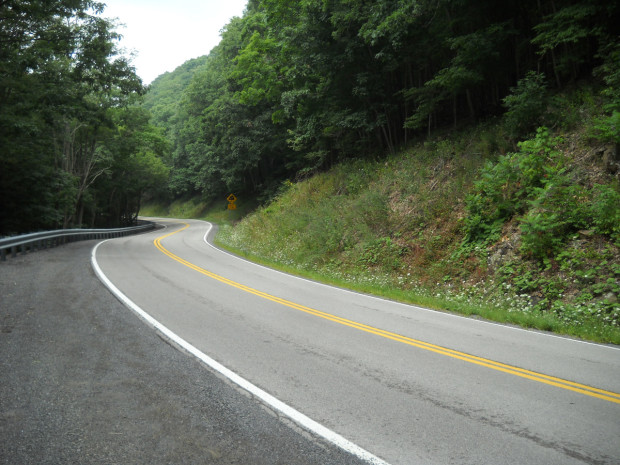 Once we reached McDowell, VA, we turned left onto VA-654, which is labeled on my map as Doe Hill Road. We followed it north through a stunningly picturesque and hilly valley. At the WV/VA state line, the road becomes WV-23. The name changes to WV-25 near and through Dahmer, and then becomes and stays WV-21 near, through, and beyond Sugar Grove. The whole route paralleled the George Washington National Forest until beyond Sugar Grove, where it entered the forest.
Amazing scenery. For serious. I MUST return. Must, must, must.
We finally reached Brandywine, WV, where we'd planned on getting gas. The only pumps in tow were out of order and we were pretty low. Our choices were to ride 12 miles to Franklin, WV and double back — Mike's favorite road is just east of Brandywine — or, traverse the pass with what we had, hoping we made it to the other side.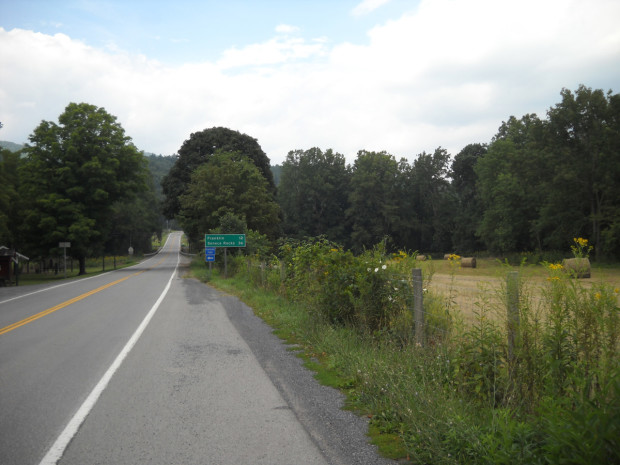 We made it. Barely. According to Hubby's on-board computer, he had 3 more miles to ride. I think mine said 12.
Once we filled up, we continued through Harrisonburg with home on our minds.
We did stop at this cute little restaurant in New Market, VA to eat and rest.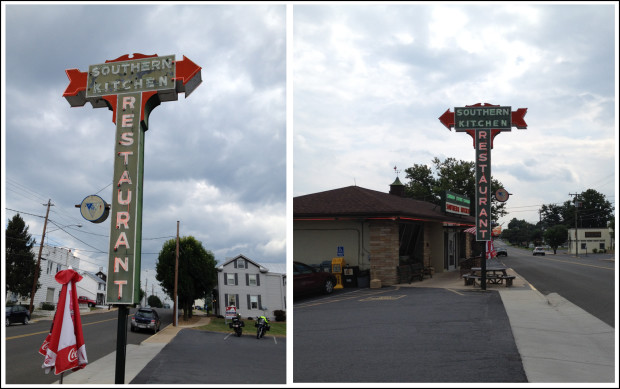 That stretch of US-33 was good, but disappointing as traffic was pretty heavy when we finally arrived. I did a post, with video, about that road last year if you're curious. I shot video this time, too, but it probably isn't worth editing down to share. We'll see.
By the time we got home, we were both pooped. We'd covered 679 miles since Friday. Many of those miles were on technical roads.
We split a big, ice-cold beer — is there anything as refreshing as that after a long ride? — and then I headed off to retrieve our girls from the pet sitter.
I know this sounds repetitive, but it really was an awesome weekend. I hope you enjoyed reading about the end.
If you're ever in the area and want a guided tour, let me know. It'll require some advance planning, but it sure would be fun sharing my pretty little corner of the planet with y'all.