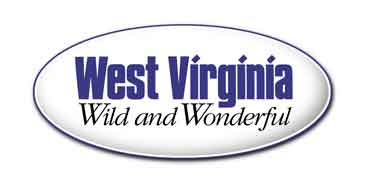 The Kirkpatrick's D.I.Y. Project for 2005
We Have a Slab!!!
July 21 - 24, 2005
The weather held nicely and our slab was successfully poured on Thursday, July 21.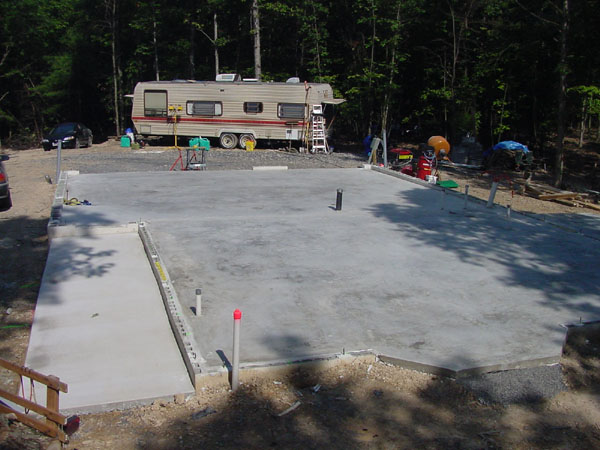 Mike arrived Thursday evening. His job was to keep the slab wet as long as possible.
The slower concrete dries, the harder it cures.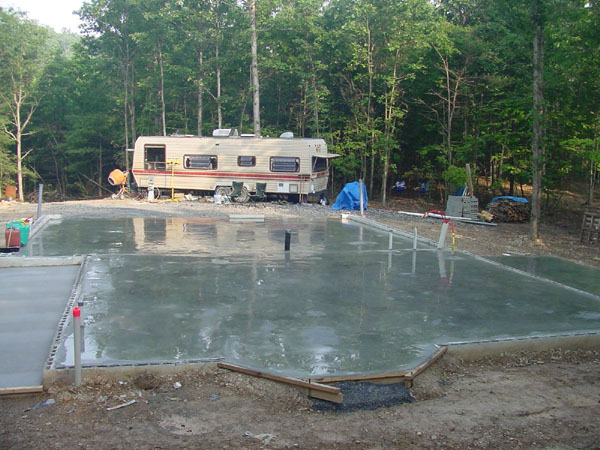 We actually had an easy weekend. All we had to do was install bolts
in the foundation. This is how the walls are fastened to the foundation.
Of course, the weather was beautiful. Warm, but not humid. Why couldn't
it be that nice when all the HARD, physical labor needed to get done?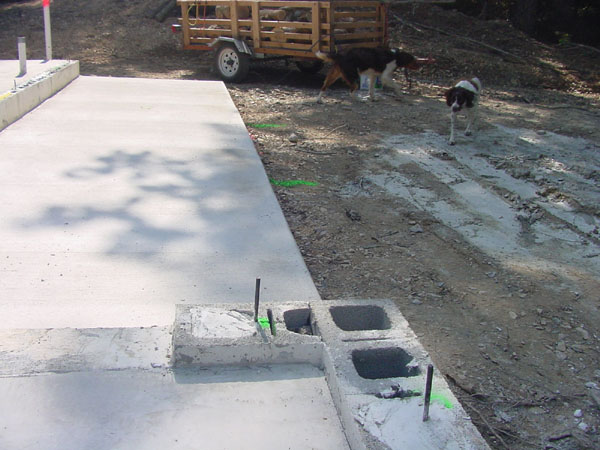 Here are the plumbing and heating pipes encased in concrete.
I sure hope it all works!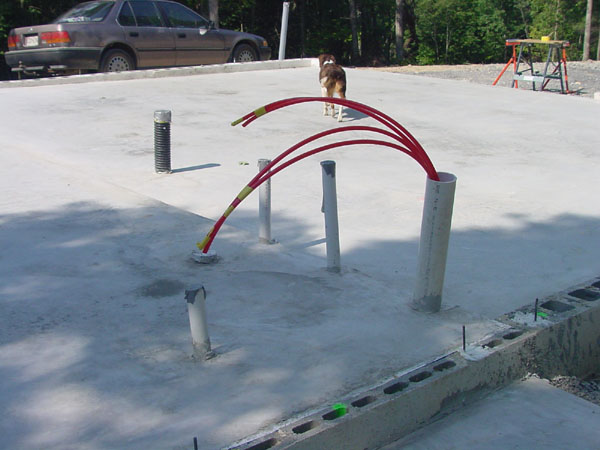 This is a view of the 3-car garage. The two bays in the foreground
will be temporary bedrooms until we put a larger addition onto the house.
That's Phase II, which will not happen for several years.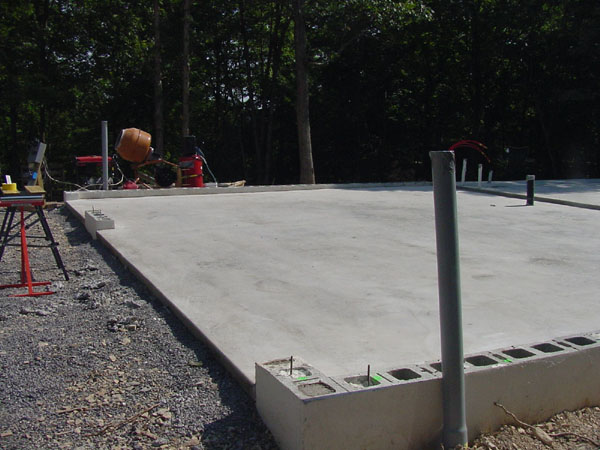 Here are Mike and C on the front porch.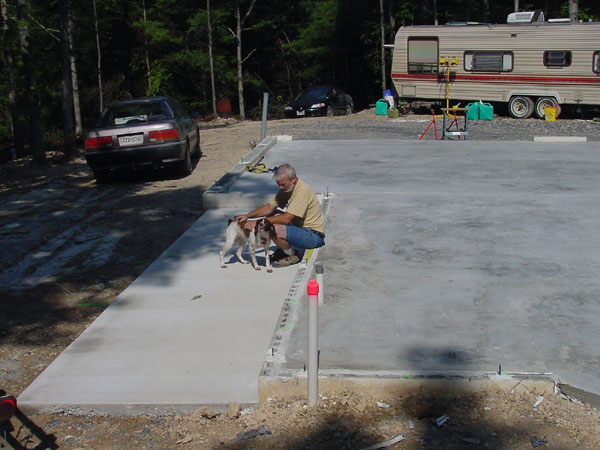 And here I am with C on the back porch.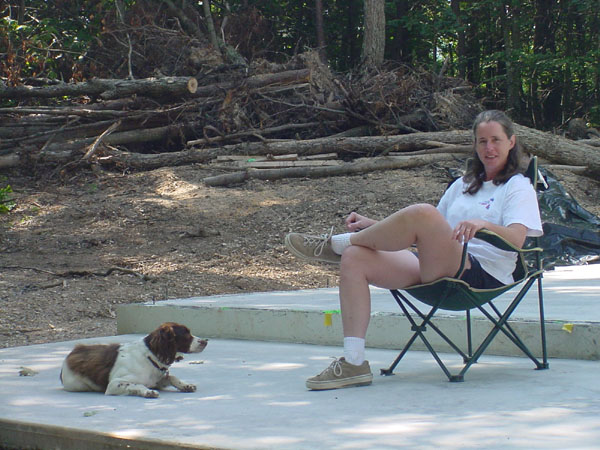 This is the view from the back porch.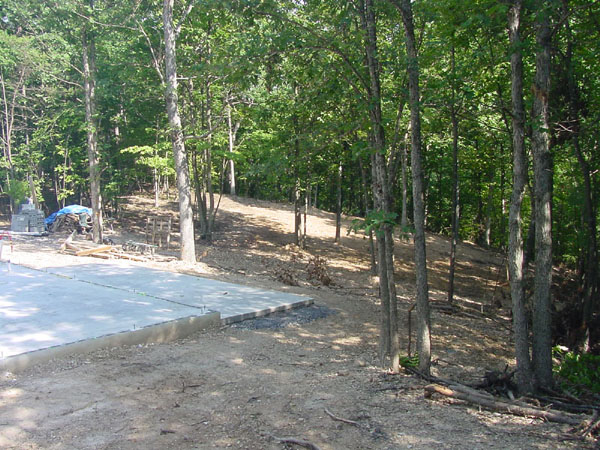 The back porch from another angle. It's about 22 feet by 8 feet.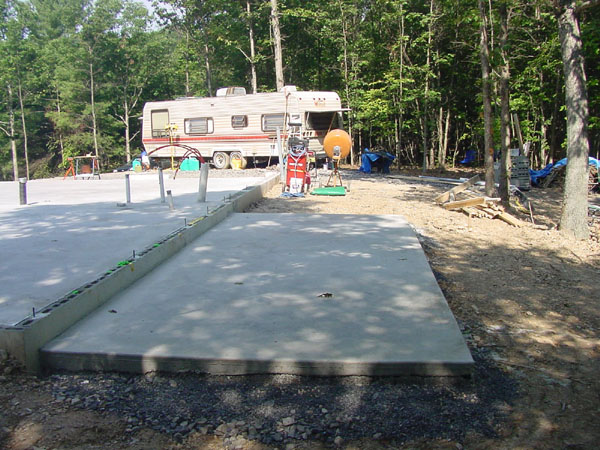 And here I am with C and Meg. You can tell it was an easy weekend
because I am not covered in dirt OR wearing my construction boots.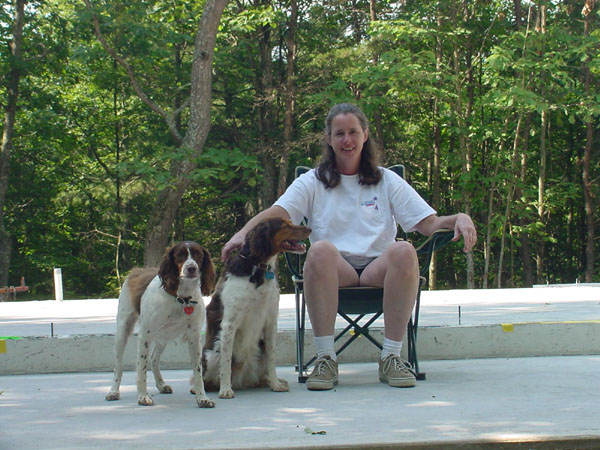 Next week, we build walls!!!

Actually, Mike is still in WV as I type this. My Dad is going up on Monday,
July 25 to help with the "framing" (construction-speak for wall
building). The dogs and I will be joining them on Wednesday.
PLEASE NOTE!
Don't stop here, even if you have already seen my CRITTERS page.
I FINALLY got some good deer pictures, including one of the TWINS! Click the above
link or use the "NEXT button below. Then scroll down to see the deer."
---